Last Updated on January 20, 2022
Graphic designers and creative design agencies rely heavily on portfolios to attract customers. A web or UX designer also needs a portfolio to present to their prospective clients.
You could, of course, advertise your business via social media, or on a one-page website; but a good portfolio is by far the best way to showcase and create interest in what you have to offer, especially in a highly-competitive market.
Make sure that the content of your portfolio clearly highlights your design skills, whether you use graphics, text, video, or screenshots to convey your message.
Use past work, customer comments, or testimonials to show prospective clients that you are trustworthy and reliable.
Build a portfolio that presents you as a professional and business owner. Show your brand.
Essential Steps for Effective Presenting Your Accomplishments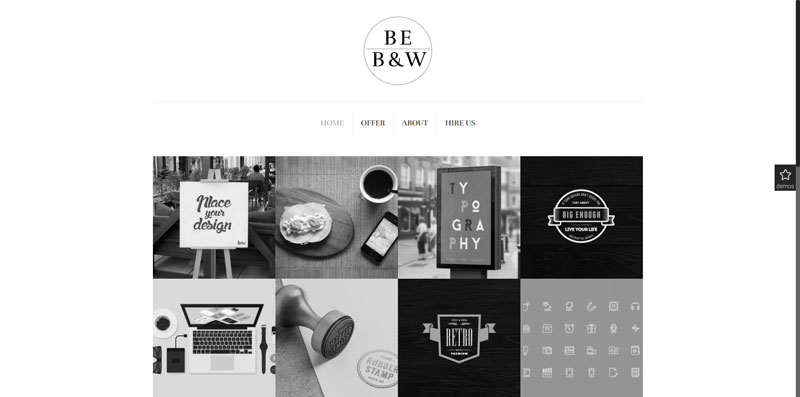 As a web designer, you know how to assemble an online portfolio from scratch. But, this approach would require more of your time than you can spare, plus if this is your first attempt at putting a portfolio together, it might not have quite the impact you were looking for.
With Be Theme's website- and portfolio-building capabilities, you can design and build an attention-getting portfolio rapidly and with minimal effort.
There are several tips and techniques you want to be aware of when putting your portfolio together. Allow Be Theme to do all the building; you worry about the content.
Pay close attention to how you present your headline and logo – these are what visitors see first.
15 to 20 items are about optimum.
Filter out average or mediocre examples. A single poor example will stick out like a sore thumb.
Keep it simple and well organized.
Include your best clients' comments or testimonials.
Phrase calls to action and the about page as if you were talking directly to the visitor.
Make a Clean and Flawless Portfolio Your Goal
Reserve a clear area to present your unique value proposition, and select images, including background images, that will have a strong impact. Your service areas, as well as the portfolio itself, must be well organized.
These examples illustrate the meaning of clean and flawless. Each of them is both an introduction and a call to action – in different, but very effective, ways.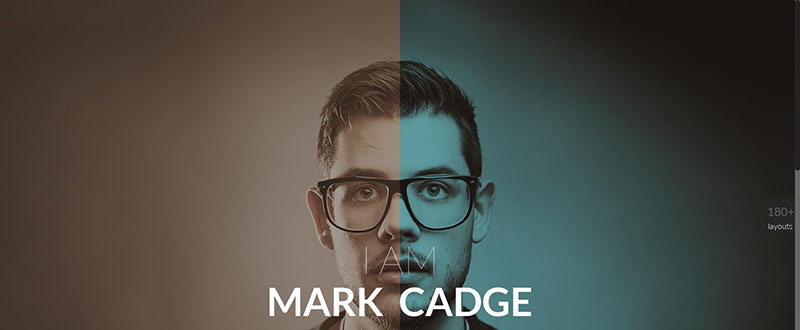 This introduction portfolio is clear, personal, and definitely to the point.
As your visitor begins to browse through your portfolio:
It should reveal the journey taken, and not just the end results.
It should cast a favorable spotlight on your brand. (You may have no more than one minute to convince a potential employer or client.)
Place the greatest emphasis on the portfolio content. It will be the most important feature of the website. You want your portfolio to provide a pleasing UX, and you should take care that no other feature in your website design will serve as a distraction.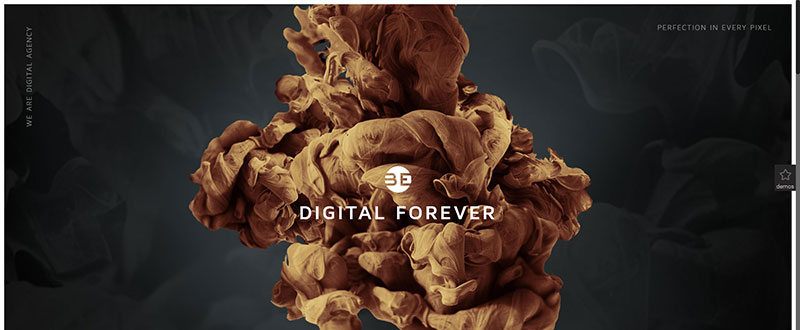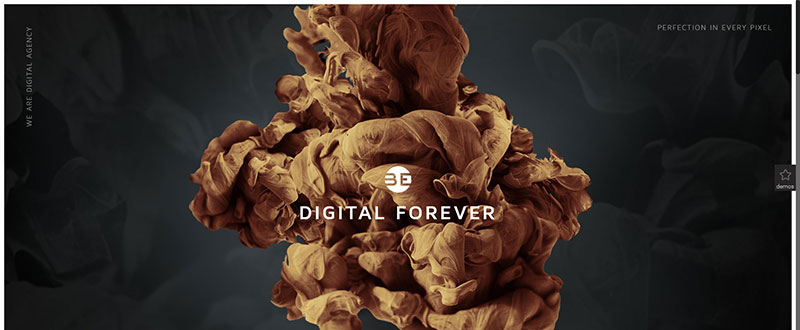 Simple, yet thoroughly engaging. This Be Digital portfolio's introduction invites the visitor to see what is inside.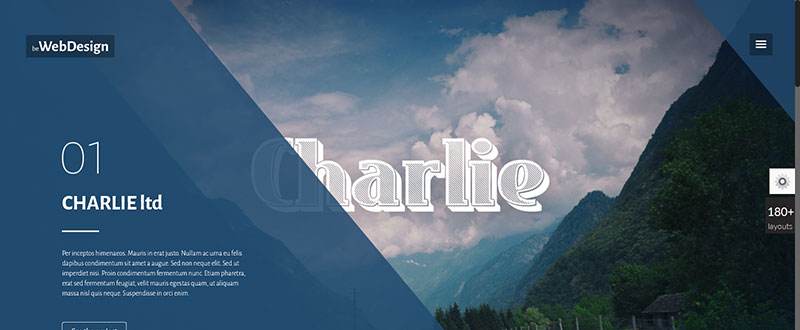 This is an ideal choice for a web agency portfolio. Notice how the design of the text area aligns perfectly with the imagery.
This online portfolio is modern and easy on the eyes and makes an excellent use of white space. It creates a favorable first impression, in part due to a skillful use of parallax, which is a design concept web designers use to add 3D elements to pages of a website.
Why Use Parallax? Parallax can be useful in telling a story; plus it can add a measure of interactivity that text-on-flat-background website content is incapable of doing.
Why Web Designers Love Be Theme and Be's Pre-Designed Websites
What you have seen here are a few excellent examples of pre-built websites you can use when designing an online portfolio to showcase your work. They are just a fraction of the number of websites that Be Theme has in store for you. There are over 200 to be exact, and eight new releases are added every month.
Each of these pre-built websites can be installed in 1 click, requires no coding knowledge and is entirely customizable. So if you don't find precisely what you want, which is unlikely, you can easily modify your selection to make that happen.
Be Theme has you covered. With its inventory of pre-built websites, its 40 powerful website-building core features, and a huge user base – it's the biggest WordPress theme ever!
You'll love working with the Muffin Builder and Options Panel, and the Shortcode Generator; a combination that enables you to build an outstanding website or portfolio without touching a single line of code.
The Layout Configurator is another popular Be Theme feature. It allows you to start from a blank screen and quickly build a unique, fully functional and highly-detailed web page.
Visit Be Theme's website. Explore the selection of pre-built websites and the full range of core features, and you will see just how Be can help you build the greatest portfolio ever.