Last Updated on September 20, 2022
You've probably heard it mentioned countless times that men are enchanted by what they see and women by what they hear. So, when it comes to nurturing love, one of the best ways to charm the woman in your life is to shower her with beautiful love poems.

Dedicating a sweet and creative love poem to your girlfriend, fiancé, or wife goes a long way in strengthening the bonds of love that already exist between the two of you. But let's face it; many of us are not skilled poets, which makes it a bit of a challenge crafting a love poem that strikes the right chords.

There's no cause for worry, though, as there are plenty of romantic love poems that you can take advantage of to profess your deep affection to your significant other. Read through our collection of 20 beautiful love poems for her, and you'll surely find something to share with the special woman in your life.
20 Short Love Poems
1. Defeated by Love by Rumi
The sky was lit
by the splendor of the moon
So powerful
I fell to the ground

Your love
has made me sure
I am ready to forsake
this worldly life

And surrender
to the magnificence
of your Being
2. If I Thought by Dana Schwartz
If I thought for just one moment that this would be my last breath,
I'd tell you I'll love you forever, even beyond death.
If I thought for just one moment that your face would be the last I'd see,
I'd take a million pictures and save them just for me.

If I thought for just one moment that your voice would be the last I'd hear,
I'd listen attentively and promise not to shed a tear.
If I thought for just one moment that your touch would be the last I'd feel,
I'd embrace you and know that this has all been real.

If I thought for just one moment that my heart would beat its last beat,
I'd thank the Lord for allowing us to meet.
3. I Love You by Harry Boslem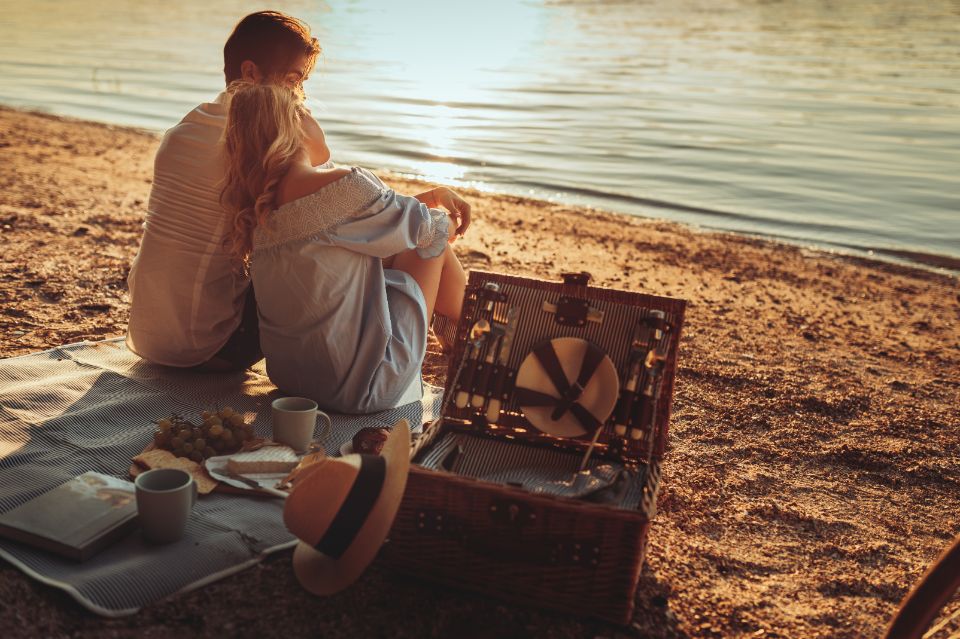 I can't talk to you without feeling honor.
I can't see you without feeling wonder.
I can't touch you without feeling pure.
I can't feel you without wanting more.

I can't hold you without feeling safe.
I can't kiss you without feeling great.
I can't miss you without feeling pain.
I can't meet you without wanting to again.

I can't watch you without feeling awe.
I can't love you without feeling loved.
I can't lay with you without feeling passion.
I can't stay away without feeling rationed.

I can't dream of you without sleeping soundly.
I can't cope without you around me.
I can't sleep without you in the bed.
I can't be alive without feeling your breath.

I can't think without you on my mind.
I can't leave without feeling unkind.
But most of all,
I can't exist without you in my life
4. Riding Mountains by Julie Hebert
My love for you rides mountains,
So many ups and downs, emotions soar.

But one thing never changes,
My love for you, I cannot ignore.
There are days I feel this is too much,
And I don't know what to do.

But let's face it, who are we kidding,
I want nothing else but you!
5. Life Moves Way Too Fast by Brenda L. Schafer
You're the reason I get up to face each hectic day.
How did our lives get so consumed with nonsense along the way?

We used to take the time to laugh and play a game or two,
But now it seems we fight a lot and cry way too much, too.

So when you go to sleep at night, I'll slip in by your side.
I'll hold you close and squeeze you tight and feel amazing pride.

You're the one that I love best; it's very clear to see.
With every day I know I'm blessed that you're a part of me.

Now let's just try to slow it down and savor all that's passed.
For that's what molds our future, and life moves way too fast.
6. By Candlelight by Paul Holmes
Yellow flame flickers
Shadows dance upon the wall
Love grows ever strong.
7. For Someone Special by Tommy B
The fear of rejection was stopping me, but I don't have the time to waste.
I'm past cloud 9 when I place my hands around your waist.

I know lately things have been kind of crazy,
but there is no denying it girl; I want you to be my baby.

I want to be the one you talk about when you talk to your friends about the one you're loving,
The one you can run to, the one you can confide in.

I want to be the one to keep you warm when it's cold;
give you a hand to hold.

Someone to depend on when life gets rough.
When you're not here, pictures and dreams just aren't enough.

Sometimes I cant find the words to describe your beauty,
and don't disagree, you look pretty hot to me.

I want to be the one to loosen the cuffs when they too tight.
I'm the one who will have you smiling from the break of dawn till the late night

'Cause the truth is if the angel of death came to me tonight to take me off this earth,
my last wish would be to see your face first.

I know there is no angel that could ever match your beauty and style.
Nobody on heaven or earth can come close to that beautiful smile.
8. I Always Will by Joanna Fuchs
I loved you then,
And I love you still;

I adore you now,
And I always will.
9. Love Sits on My Shoulder by Jac Judy A. Campbell
Love sits on my shoulder and whispers in my ear.
It tells me how you love me and the words I want to hear.

Love is growing with you and filling in the gaps.
Love is our tomorrows, our future, and our past.

Love binds the ties together and secures them with a knot.
Love is our plans that we outgrew and the ones that we forgot.

Love is what we've had together all these blessed years.
Love sits on my shoulder and whispers in my ear.
10. Love's Language by Ella Wheeler Wilcox
How does Love speak?
In the faint flush upon the telltale cheek,
And in the pallor that succeeds it; by
The quivering lid of an averted eye–
The smile that proves the parent to a sigh
Thus doth Love speak.

How does Love speak?
By the uneven heart-throbs, and the freak
Of bounding pulses that stand still and ache,
While new emotions, like strange barges, make
Along vein-channels their disturbing course;
Still as the dawn, and with the dawn's swift force–
Thus doth Love speak.

How does Love speak?
In the avoidance of that which we seek–
The sudden silence and reserve when near–
The eye that glistens with an unshed tear–
The joy that seems the counterpart of fear,
As the alarmed heart leaps in the breast,
And knows, and names, and greets its godlike guest–
Thus doth Love speak.

How does Love speak?
In the proud spirit suddenly grown meek–
The haughty heart grown humble; in the tender
And unnamed light that floods the world with splendor;
In the resemblance which the fond eyes trace
In all fair things to one beloved face;
In the shy touch of hands that thrill and tremble;
In looks and lips that can no more dissemble–
Thus doth Love speak.

How does Love speak?
In the wild words that uttered seem so weak
They shrink ashamed in silence; in the fire
Glance strikes with glance, swift flashing high and higher,
Like lightnings that precede the mighty storm;
In the deep, soulful stillness; in the warm,
Impassioned tide that sweeps through throbbing veins,
Between the shores of keen delights and pains;
In the embrace where madness melts in bliss,
And in the convulsive rapture of a kiss–
Thus doth Love speak.
11. Let Me by Randy Batiquin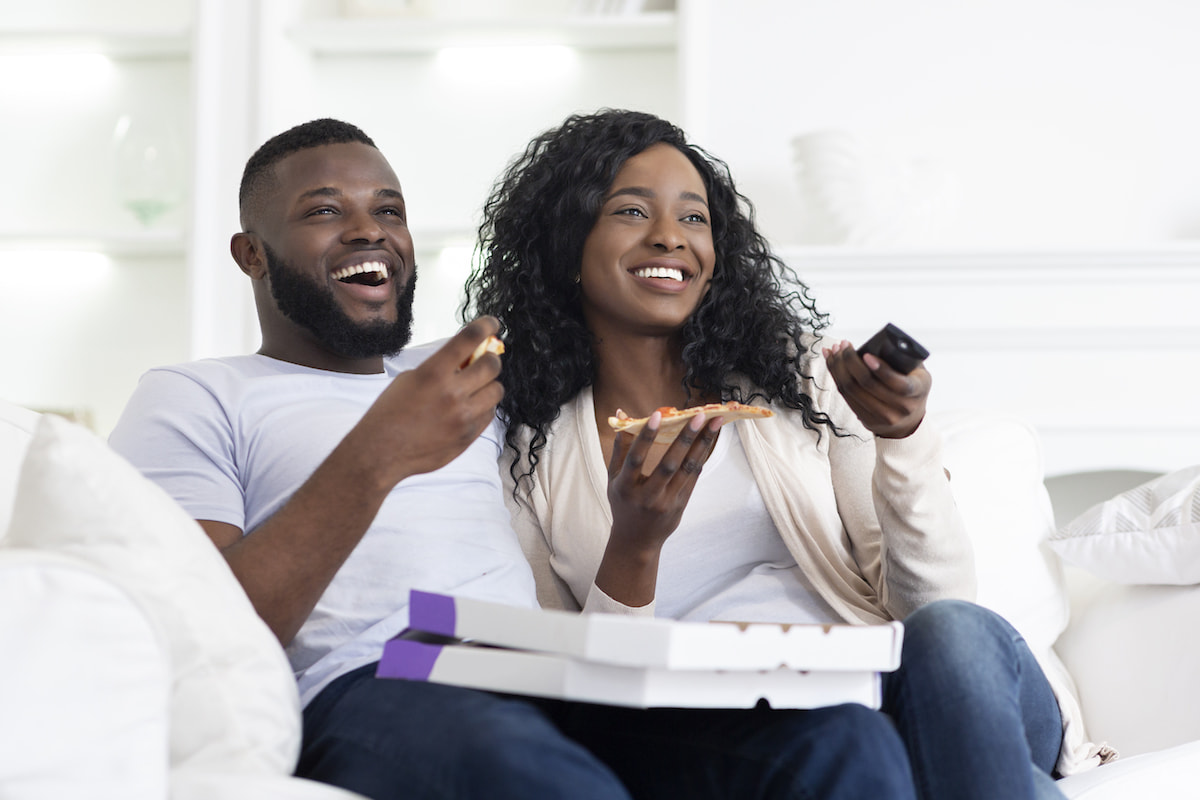 Let me take care of your broken heart
and show you how to fly.
Let me hold you gently by the hand
and kiss your tears goodbye.

Let me lead you to tomorrow's light
and out of needless rain,
'cause all I want right now
is to see you smile again.

Let me sing you all the songs I wrote
'til you sleep in my embrace,
and I'll keep you safe and warm until
the sunlight strokes your face.

Let me bring you up the mountain's peak,
and I'll let you touch the skies
to remind you of the strength I see
when I look into your eyes.

Let me kiss and show you what is love
and the happiness it brings.
You'll sail again like a butterfly
endowed with pretty wings.

Let me do all these to let you see
our fates are intertwined.
You're the accidental precious gem
I've waited long to find.

The earth and sky conspired to make us meet.
They knew we both belong
to each other like words and lovely notes
give life to every song.

So fly with me, my beautiful one.
It's time we leave the past.
I'm yours to keep, and you are mine.
We're finally home at last.
12. She Walks in Beauty by Lord Byron
She walks in Beauty, like the night
Of Cloudless climes and starry skies;

And all that's best of dark and bright
meet in her aspect and her eyes.
13. There's No Obscurity by Astrid Sardinas
As I gaze into his liquid gold eyes,
Poetry radiates from his warm soul
His lips brush mine and I soar through the skies
Passion seizes me; I loose my control

An amalgam of thoughts pierce through my mind
There is love, trust, yet I feel petrified
I know destiny; our fate's intertwined
But what if he's a dream, one I'm denied?

A thousand years I could spend with those suns
Amid his presence I've conquered all realms
I've witnessed beauty that forever stuns
And have basked beneath his forest of elms

Then and there, I grasp truth with clarity
He's in my arms; there's no obscurity
14. A Day Without You! by Joseph Boris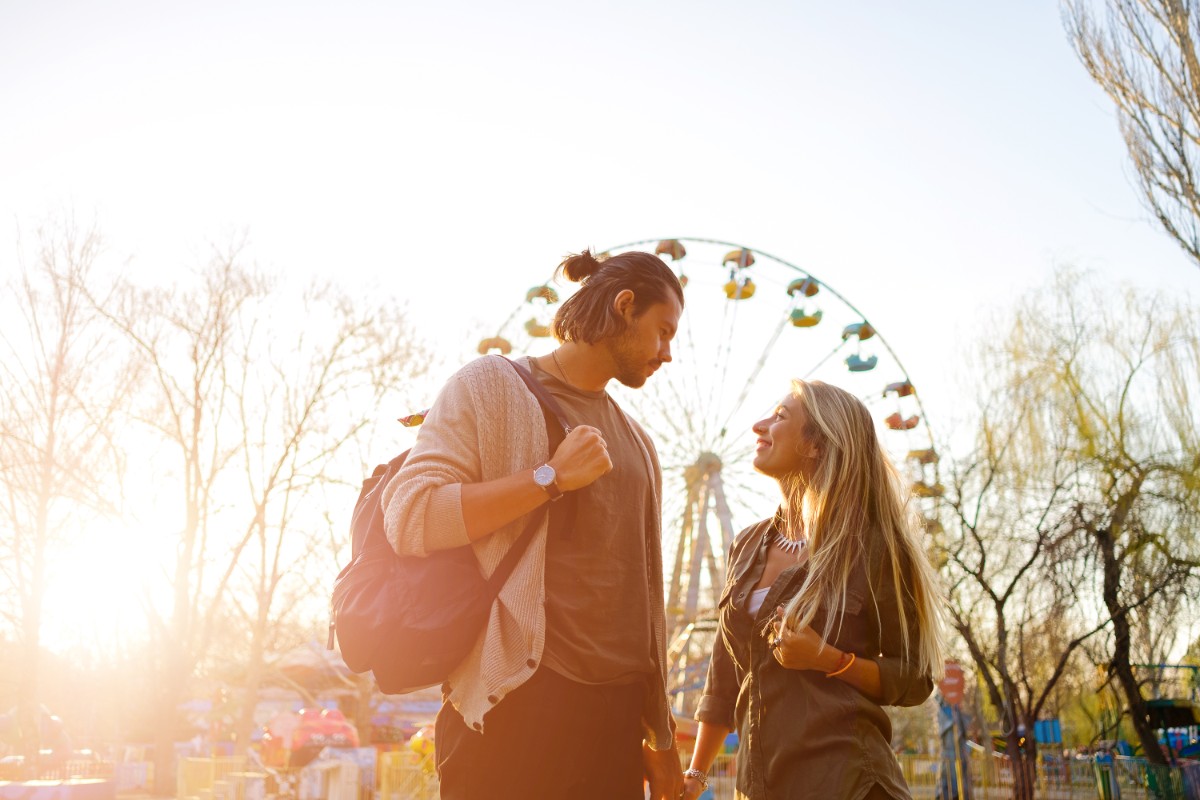 A day without you is a day without Hope!
A day without you is a day without Happiness!

A day without you is a day without Existence!
A day without you is a day without the Sun!

A day without you is a day without Warmth!
A day without you is a day without a kind Word!

A day without you is a day without Laughter!
A day without you is a day without Kindness!

A day without you is a day without A Friend!
A day without you is a day without Love!
15. What She Is To Me by Darren C Swartland
Look at the beauty in her eyes,
a glow that shines like the sunrise.
Her smile opens up the cloudy skies,
her laughter delights butterflies.
The ocean greets her as she passes by.
Her gorgeous toes leave their mark, saying goodbye.

Gentle breeze through her hair,
she walks elegantly while astonished eyes all stare.
Rosy cheeks cover her face.
A flower-child blossoms, kindly accepting embrace.
She is a thorn-less rose without compare.
She is the love my heart will forever endear.
16. When the Storm Comes Around by Hunter Dasten
Should you find yourself at the captain's helm,
as everyone around you is jumping ship.
Do not lose your stride.
Do not miss a step.
Because I will be right beside you,
braving the storm.

As the cruel dark clouds loom just above the bow,
and the torrential rains begin to fall.
Your nerves may get the best of you,
but that is perfectly natural.

All you must do is reach out and take my hand.
I will calm those panicked thoughts
causing your mind to spin.

I will stand at your side through hurricane force winds,
and together we'll be able to keep our footing.
Life may attempt to send us to the ocean depths,
but together we will survive this hellish night
to see the sun again.
17. Just a Slight off The Mark by Steve Fockler
You are the one I have known throughout the years.
Together sharing each others dreams hopes and fears.
You are the precious one that could have only come from above.
The more that I know you the more I must ask, could this be love?
Grand feelings, never gone from our hearts and not far from the mind.
On this journey a path awaits us both, but apart we must find.

Our timing not right just a slight off the mark.

To my joy I hear that lovely voice and your beautiful face.
I don't feel a moments has passed since we last left this place.
That feeling of peace and warmth from your arms, truly second to none.
The one that I know and the one who knows me, could this be the one?
Her eyes, her lips , my heart beats fast at the mention of her name.
Both on this path of life, something different, but our paths not the same.

Our timing not right just a slight off the mark.

Then fate again brings us together once more.
Our hearts charged with feelings we've not felt before.
I close my eyes and see the perfection in you smile.
Your presents, your smile, a love not felt in a long while.
Our hearts forever entwined the truth has always been there.
The love, the heat, the passion as we become one without care.
My heart is yours I happily give without shame.
Once again torn apart, our paths not the same.

Our timing not right just a slight off the mark.

I carry you silently in my soul, our love strong and true.
No one before has possessed my heart such as you.
All since have paled in the radiance of you eyes.
None other will have my heart no matter how she tries.

Our timing not right just a slight off the mark.

I pray for that wonderful day when our time finally arrives.
Our day to dance, our day to love, our day to truly share our lives.
Our hearts joined as one, a union that will surely last.
The day to declare to all our silence a thing of the past.
To proclaim daily this tribute of love that shall end never.
You are my best friend, the love of my life, now and forever.

Our timing finally right forever on the mark.
18. The Dance by David Hoffman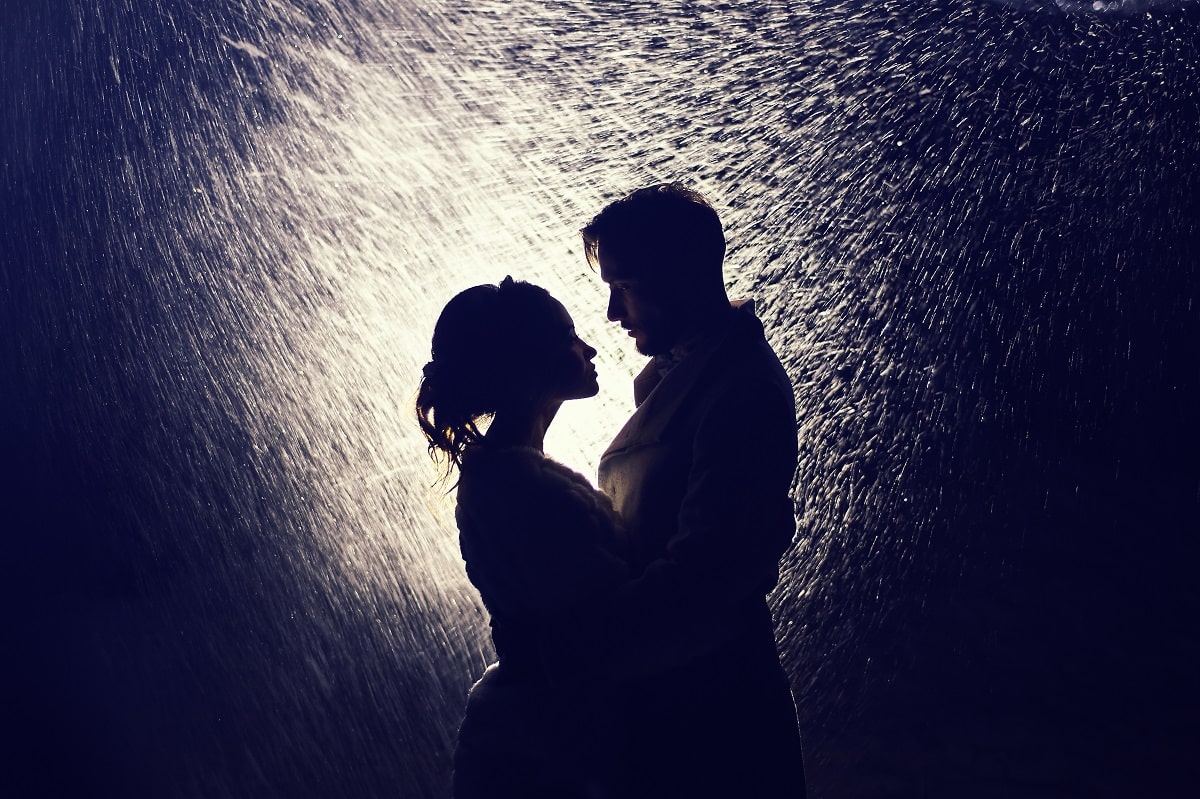 Tears
have fallen for
the presence of a large band
moving every heart in the room.

Hearts have fallen too.

Long flowing gowns
and beautiful hair
accentuate
the rhythm and rhyme of three four time.

Sharpness is a well dressed man
firmly leading his partner to the depth of herself.

A sight to behold.

The display may linger…
forever.

Enlightened by crystal chandeliers,
captivated by eyes
speaking in a whirl of emotion.

The call of leather.
The scent of a woman.

A playground for the soul.
19. Mila's Song by Kenneth D. Heatley
Whenever you're in danger
Or feeling down and blue,
I'll be there to hold your hand.
Yes, I'll be there with you.

I would keep you safe and sound,
My arms around your waist.
You would feel my heart beat fast
As I gently touch your face.

If we were in a fairy tale,
You'd be my damsel in distress.
I would be wearing shining armor
And you a long white dress.

I would battle fierce dragons
And other monsters, too.
All these things and much, much more
I would do for you.

I would take you on my steed
Through forests dark and wild,
With ferocious beasts and demons, too.
I'll be there by your side.

My sword will be ready
To keep you safe from harm.
I'll fight the world just for you.
I'll be your lucky charm.

I'll build a castle strong and high
To keep the wolves at bay.
For all our lives to live there,
Where I will love you more each day.

Where we would live like Queen and King,
And songs of love they'd sing,
All dedicated to the one I love,
And this song for you I bring.
20. Love At First Sight by Danielle C. Thomas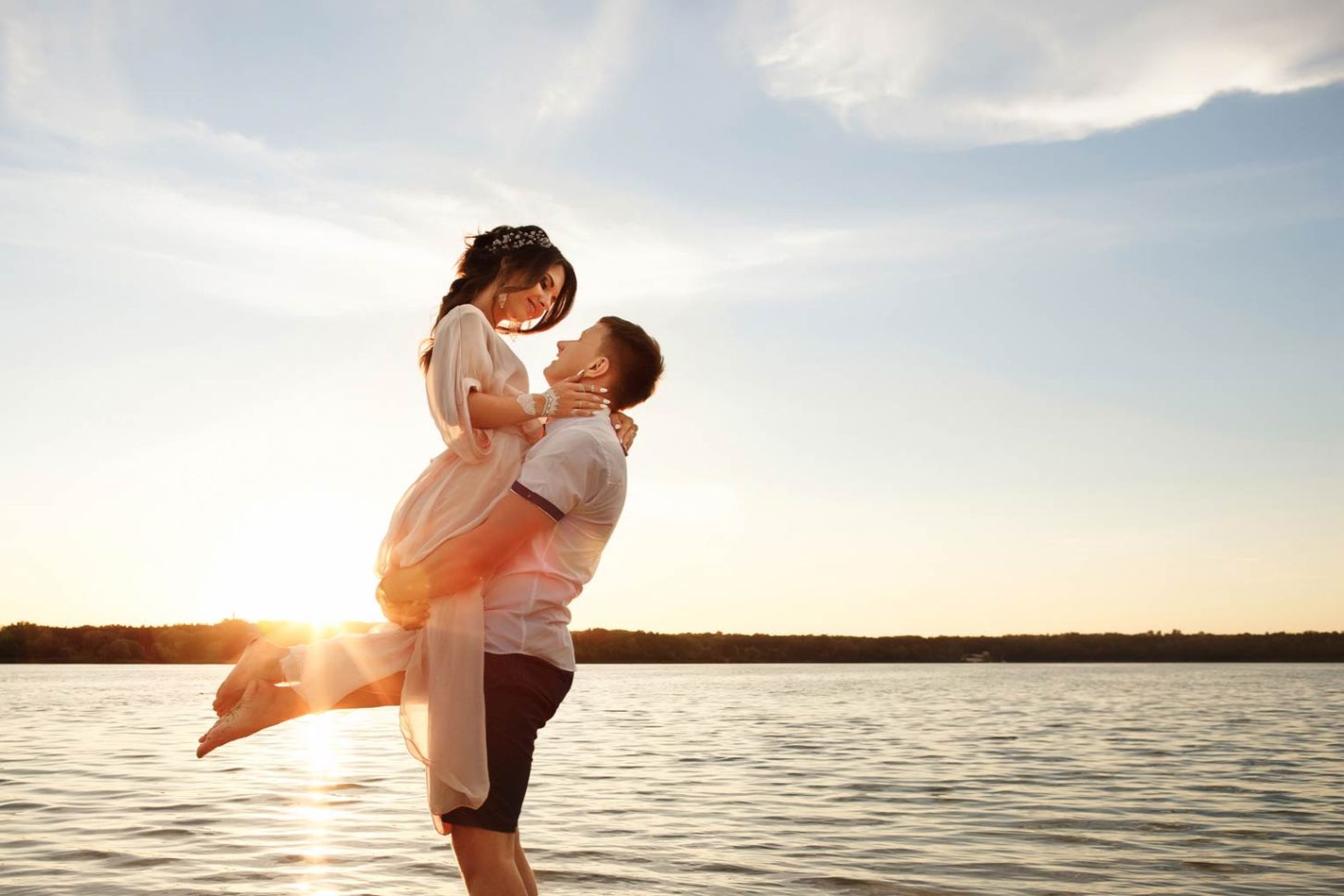 When first we touched,
My heart flew high,
On gossamer wings through a cloudless sky.

They said it was built upon a lie.
They told me my feelings would surely fade.
Passion would flare, and foes would be made.

Can you not put the past behind?
True love can change a river's course
Or pierce the strongest vault with ease.

True love can turn coal into gold
Or tame the tempest to a balmy breeze.
Quite some time has passed since then:

People no longer criticize.
For now they see that truth exists
Where once there might have been only lies.

Still my feelings are the same today
As they were on that very first,
For when we touch, my heart still flies on gossamer wings through cloudless skies.
Final Word
The above collection of love poems for her was prepared depending on the varied needs of love birds. As you may have noticed, some poems are long, whereas others are short. Also, each poem adopts a unique way of celebrating the love of your life. Feel free to bookmark this collection so that you can readily share sweet and romantic poems with her anytime, any day.