Last Updated on March 2, 2020
Nursing can be a physically and emotionally demanding profession. Depending on your position, you might be asked to stay on your feet for hours at a time. Then there's the emotional rollercoaster that comes from dealing with patients who are in pain to giving people bad news.
But it doesn't have to be that way. Whether you're a career nurse who's given your life to your job or someone who wants to enter the field, but you don't feel you could handle the pace and the pressure of the ER floor, there are tons of other positions in the field that are much less demanding. However, this doesn't make them any less significant; as a matter of fact, these are often the fields with the highest demand for qualified nurses with the right specialization.
Here are a few examples of great low-stress positions for nursing majors.
Nurse-Midwives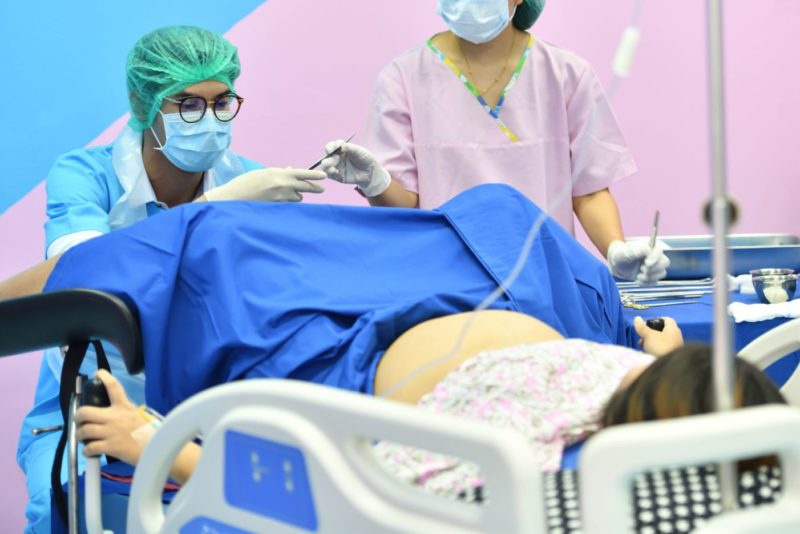 Nurse-midwives are registered nurses with additional training in obstetrics and gynecology. They assist pregnant women during pregnancy and delivery. They can also educate patients on contraception and reproductive health.
They may work independently or for physician's offices. This is one of the highest paying nursing jobs, and you're often present at one of the most joyous occasions of your patient's lives.
It's also one of the most satisfying nursing positions you can find. When asked why she loved being a nurse-midwife, Jeanne Prentice said that it was about more than just delivering babies and providing care to mothers. "It's about building an actual relationship with them," she said.
She also said that it was a special privilege to be a special guest for the arrival of someone as special as a baby. "I have the best job in the whole world. When I hear other people say they do, I often say to myself 'No, you don't'".
However, while being a nurse-midwife is rewarding, it also has its fair share of challenges. You have to be ready to deal with complications, which can be tragic for both the child and the parents. And you might sometimes have to be the bearer of bad news.
So, while it is not as stressful as many other careers in the field, it does have its share of stress, so be prepared for that.
Nurse Educator
Nurse educators train the next generation of nurses. They may work at an academic institution with students, or they may work for healthcare systems training nurses in the job on the changing aspects of their job. You may provide input on nursing curricula or advise nursing students as they pursue a degree.
Becoming a nurse educator requires earning at least a master's degree in nursing, but many positions will privilege nurses with a doctorate. A nurse educator is a natural progression for registered nurses or specialized nurses wanting to move away from the field.
And the best thing is that you can get an online DNP in nursing education without having to leave your current position. Schools like Walsh University, for instance, have online programs that allow you to continue working while attending classes online. These programs will also allow students with a bachelor's degree to get their doctorate much faster, sometimes in as little as two semesters more than a master's.
With a Ph.D. in nursing education, the doors will be wide open to the fast-growing nursing education field. Here are some of the benefits of working as a nurse educator:
You'll constantly be at the cutting edge of nursing
Great demand both at home and abroad
Private and federal funding opportunities
The ability to work both on the floor and in a classroom setting
Shorter hours
Great advancement opportunities
As a nurse educator, you can decide to move to an administrative role after a while, develop new programs, or serve on boards. Many nurse educators also move into advocacy after a while. Others might decide to work in public health or with not for profit organizations.
The profession is expected to see 20 percent growth over the next few years, and that's not taking into account the wave of Baby Boomers teaching in nursing schools expected to retire soon. This makes it one of the nursing positions with the highest demand, and one with great prospects for the future.
Nurse Health Coaches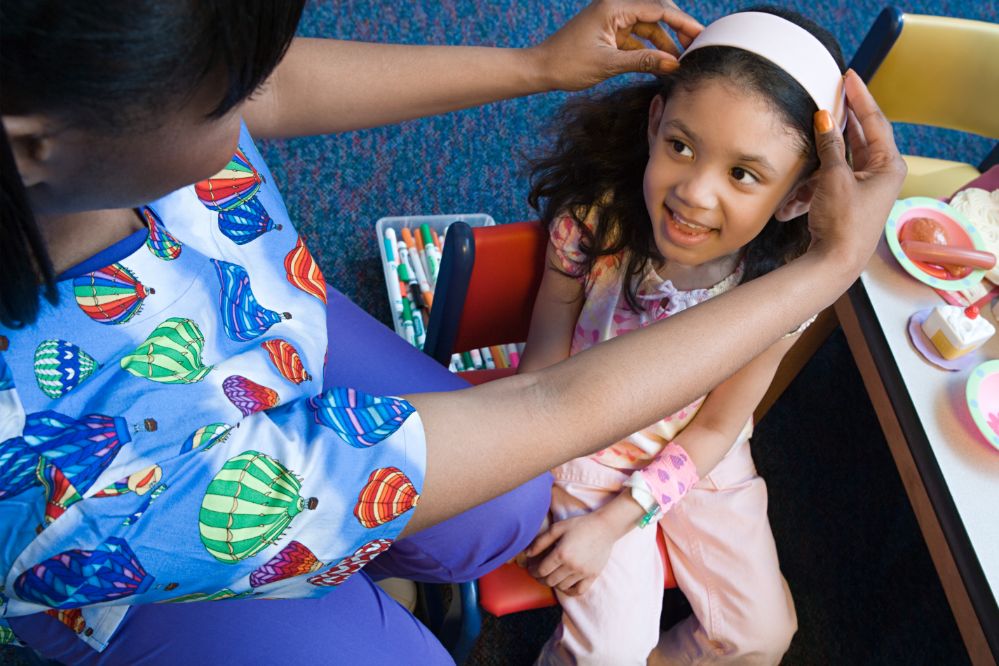 Nurse health coaching is another opportunity for those who want to focus on teaching instead of healing. While nurse educators train other nurses, nurse health coaches typically work with chronically ill patients.
You might teach them how to monitor their blood sugar or how to eat better so that they can lose weight. You could specialize in a particular area, such as teaching new mothers how to nurse their newborns. You might be hired by healthcare networks, insurance companies or individual clients.
This is a role where you could work full-time or part-time.
A related job is working as a public health nurse. Public health nurses implement programs that promote wellness, and this can include patient education or public education emphasis on prevention. Public health nurses may work for government agencies, schools, or nonprofits.
Long-Term Care Nursing
Long-term care, or LTC nurses, work with patients who require extended medical oversight. This job tends to pay well. The stress level for LTC nurses depends on the facility.
LTC nursing may allow you to build a long-term relationship with patients, especially if you work in PACE facilities, assisted living facilities or nursing homes. The stress level will depend on the nurse to patient ratios. It will also depend on how well you can handle the emotional toll of working with patients in rehab or declining health at the end of life.
Nurse Administrator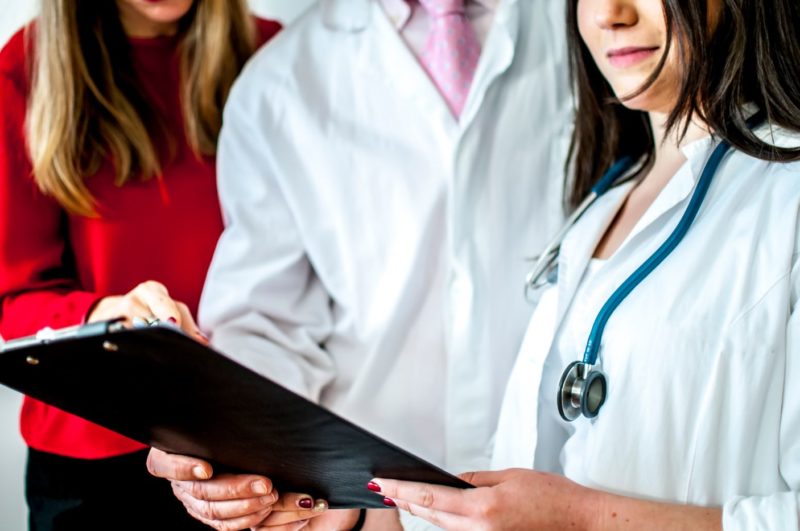 Moving up into administration can be a great way to reduce your stress level. You are removed from the hustle and bustle of patient care and focus instead on planning for the care of all patients in the ward.
A nurse administrator's duties include:
Creating work schedules
Developing training procedures
Maintaining financial records
Doing performance reviews
Providing input on hiring and firing decisions
Coordinating patient care with other healthcare professionals
This job certainly reduces the physical and emotional toll that comes from moving patients and dealing with their urgent problems. However, administrative work can bring more generalized stress, such as when your nurses are fighting over who has to work overtime or you have to make the budget balance.
Nurse Researcher
Nurse researchers are scientific researchers. They work on research projects, whether they are funded by private grants or government ones. A nurse researcher will typically identify patients who are potential study participants, interviewing and evaluating them.
They may help write grant proposals or research papers. They may work in academia, clinical settings or even for pharmaceutical companies. Nurse researchers often work a standard 40-hour workweek, and they have much more limited contact with patients than clinical nurses.
Nurse researchers have a great impact on the nursing profession and healthcare as a whole. Healthcare research was able to help create better ways to:
Deliver healthcare service in a more efficient and effective way
Develop new nutritional strategies for patients
Find ways to integrate new technologies
Provide better care for terminal patients
Improve care to patients dealing with chronic illness
As a nurse researcher, you might be asked to work in a multitude of settings as well. You could work with institutions, pharmaceutical companies, or government agencies. Others might work with nonprofit organizations.
This is a great career choice if you make a real difference while working behind the scenes.
Academic Nurse Writer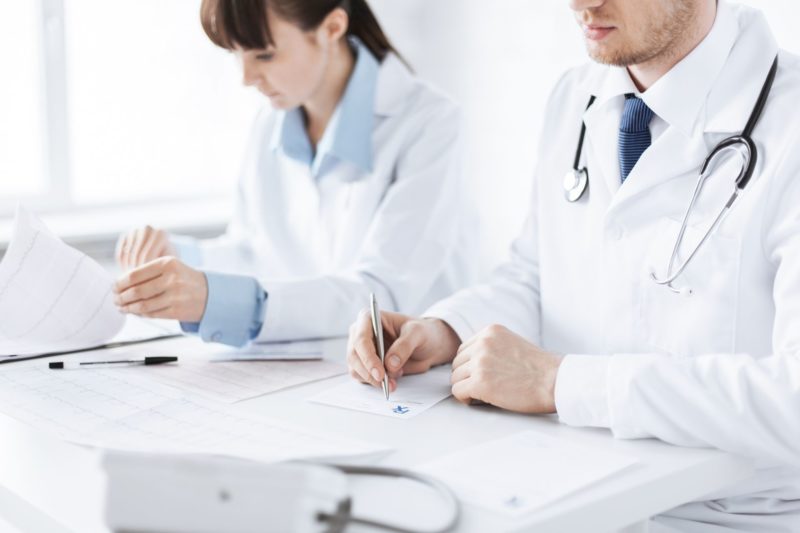 Academic nurse writers write nursing-related content. This could be medical advice in patient handbooks, training manuals for future nurses or medical textbooks read by future doctors. They may contribute to healthcare websites or insurance companies trying to provide healthy living advice to customers in the hope of reducing healthcare costs. You could be a staff writer or freelancer.
Or you could decide to use your expertise to start a blog. Blogging is also a great choice if you're looking for a side gig. The best way to go about it is to choose a specific niche and cater to it. Some examples of niches include:
Advice for senior nurse
Advice for mom nurses
Career advice to new nurses
Nursing business ideas
Nursing and healthcare technology
And if you're wondering how you can make money as a nurse blogger, there are tons of different ways that you can do it.
You could directly sell ad space to companies for instance. Or you could generate leads to top nursing schools by adding a form to your pages. You can also use Google advertising to display pay per click ads that will generate automatic revenue. So, don't hesitate to look into it, and see if there's a niche with a high demand you can capitalize on.
Camp Nurses
Camp nursing can be a great change of pace. While you're on call 24×7 when camp is in session, you also get to stay at the camp. That means you could hike in the woods or go swimming in a lake in the evening.
The average day as a camp nurse is far less stressful. For example, you may hand out medication or deal with minor injuries that campers experience, but you're not going to see the steady stream of sick children you would in a pediatrician's office. You can choose which camps you work at, too.
That means you could get paid to stay at a camp where you can ride horses on your day off.
Occupational Nurse
Occupational nurses provide care and medical advice in an occupational setting. For example, they may work in a nurse's station at a large company. They are available in case someone gets injured, and they routinely do health assessments of employees.
However, they may also provide lectures on industrial safety, hygiene, and healthy eating. They may work with managers to improve workplace safety or assist employees with mental health issues.
What makes this position so great for people who are looking for a job with less stress is that the role will largely be academic in nature, and you'll usually only have to work with minor cases.
Some of your responsibilities as an occupational nurse include:
Creating preparedness courses
Disease management
Disaster planning
Providing emergency care
Improving the work environment
Work on employee wellness
Occupational nurses may also work as consultants, and work with companies to improve the general health and safety of employees.
Public Health Nurse
Public health nurses are responsible for improving the overall wellbeing and health of entire communities and populations. Working as a public health nurse is also a great way to prepare for a career in politics or advocacy.
Public health nurses are at the frontlines when there are major issues that could affect large groups, like epidemics for instance. They might also be asked to help coordinate efforts or teach organizations and the population on how to prevent and treat diseases and various health issues.
Home Health Nurse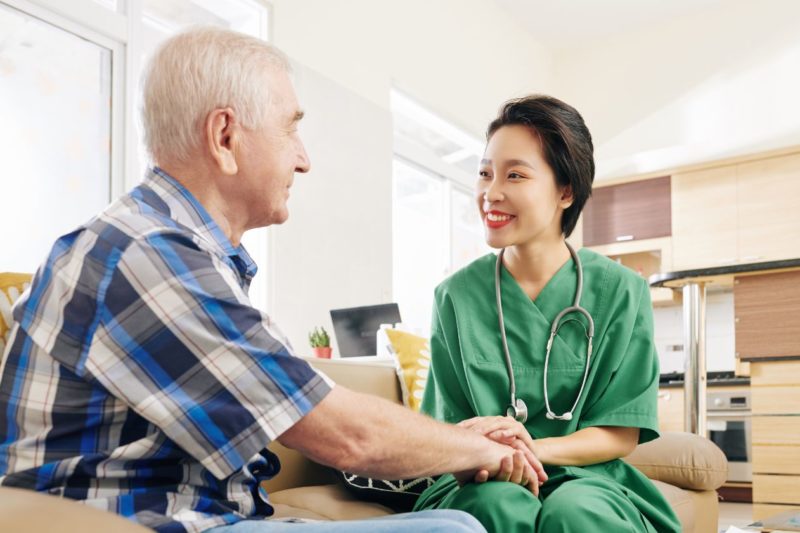 If you'd like to work in a home setting and be able to build a genuine relationship with the people you work with, you could consider working as a home health nurse. As a home health nurse, your job will be to provide the best care possible to patients at home, as well as educating their family and the people around them on proper procedures.
One of the many reasons why registered nurses find their job difficult is because of the high number of cases they have to deal with. But as a home health nurse, you only have to deal with one patient at a time, which eliminates much of the stress. You might also be called to work with other care personnel such as personal and home care aides that are administering treatment to the patient.
There are many alternatives for nurses seeking a less stressful position. Changing direction may require an advanced degree or simply deciding where you'd like to work instead, but it is possible to continue to work in the field without the same level of stress.