Last Updated on January 11, 2022
Who Is Ludacris?
Christopher Brian Bridges, professionally known by his stage name Ludacris, is an American-Gabonese rapper and actor.

As a rapper, Ludacris is best known for his fast and wild flow, as well as his ability to weave some comedy into his lyrics. He has been the recipient of numerous awards, including an MTV Video Music Award and 3 Grammy Awards.
Quick Facts
| | |
| --- | --- |
| Full Name: | Christopher Brian Bridges |
| Popular Name: | Ludacris |
| Gender: | Male |
| Birth Date: | September 11, 1977 |
| Age: | 44 years |
| Parents: | Wayne Brian Bridges and Roberta Shields |
| Siblings: | None |
| Birth Place: | Champaign, Illinois |
| Nationality: | American-Gabonese |
| Ethnicity: | African-American, Native American, and English |
| Education: | Emerson Middle School, Oak Park & River Forest High School, Centreville High School, Banneker High School, and Georgia State University |
| Marital Status: | Married  |
| Sexual Orientation: | Straight |
| Wife/Spouse: | Eudoxie Mbouguiengue |
| Children: | Shaila Scott (from his previous relationship with an unidentified woman), Karma Bridges (from his previous relationship with Atlanta-based attorney Christine White), Cai Bella Bridges (from his previous relationship with long-term girlfriend Tameka Fuller), and Cadence Gaëlle Bridges (from his marriage to Eudoxie Mbouguiengue) |
| Dating: | N/A |
| Net Worth: | USD 35 million (as of August 1, 2021) |
| Source of Wealth: | Rapping, Acting, Endorsement Deals, and Other Ventures |
| Height: | 5′ 8″ (1.7 m) |
| Weight: | 59 kg; In pounds: 130 lbs. |
Early Life and Career Information
Ludacris was born on September 11, 1977, in Champaign, Illinois, to Wayne Brian Bridges and Roberta Shields. When he was nine years old, Ludacris moved from Champaign to Atlanta, Georgia, where he started rapping. He rose to prominence in the late-90s after founding his record label, Disturbing tha Peace.

In 1999, Ludacris released his debut album titled Incognegro. The album was poorly received. Even so, the budding was undeterred. The following year, he released his second album, Back for the First Time, and the album was an instant hit.

Ludacris has since followed up with seven more albums, namely:

• Word of Mouf (2001),
• Chicken-n-Beer (2003),
• The Red Light District (2004),
• Release Therapy (2006),
• Theater of the Mind (2008),
• Battle of the Sexes (2010), and
• Ludaversal (2015)

In addition to singing, Ludacris is also an actor. He made his film debut in 2001's The Wash, where he accepted the minor role of a customer. His major role came a year later when he played Tej Parker in 2 Fast 2 Furious. He has reprised his role in the series' sequels.
Ludacris' Net Worth
As of August 1, 2021, Ludacris had a net worth of $35 million. He has earned much of his wealth from music-related ventures, including album sales and concerts.

The following are some of Ludacris' highest-selling music albums:

• Back for the First Time (2000) – Sold 3.1 million copies
• Release Therapy ((2006) – Sold 1.3 million units
• Chicken n Beer (2003) – Sold 2,000,000 units
• Theater of the Mind (2008) – Sold 671,000 units

In a typical year, Ludacris earns at least $5 million. And while his annual income has been on a steady decline over the past ten years, the rapper still brings home millions from music-related ventures and other personal investments.

Here's a highlight of Ludacris' career earnings over the last couple of years:

• 2007 – Earned $16 million
• 2008 – Earned $14 million
• 2009 – Earned $10 million
• 2010 – Earned $16 million
• 2011 – Earned $12 million
• 2012 – Earned $12 million
• 2013 – Earned $12 million
• 2014 – Earned $8 million
• 2015 – Earned $8 million
• 2016 – Earned $10 million
• 2017 – Earned $8 million
• 2018 – Earned $6 million

In addition to music, the following are other ways that Ludacris supplements his income:

i. Acting

As an actor, Ludacris is mostly known for featuring in the Fast and Furious series. Other films that he has appeared in include Crash and Hustle & Flow.

ii. Endorsement deals

Ludacris has bagged several endorsement contracts throughout his career. He has appeared in commercials for renowned brands like Pepsi and Puma. And more recently, he lent his voice to Radio Shack.

iii. Other investments

Ludacris is the co-founder of Conjure Cognac liquor. He is also associated with Soul By Ludacris, a line of headphones that he launched in 2011. The rapper has also invested in the restaurant and real estate industries.

But while he is relatively wealthy now, Ludacris has had his fair share of money problems. In February 2014, the rapper's former girlfriend, Tamika Fuller, took him to court over child support payments. Fuller was demanding as much as $15,000 in monthly child support for their then-two-year-old daughter, Cai.
It's then that Ludacris' financial woes came to the fore. Apparently, the rapper claimed that he was struggling financially and reported his income for 2013 as only $55,000. Eventually, he was ordered to pay $7000 towards Cai's monthly support.
Lessons from Ludacris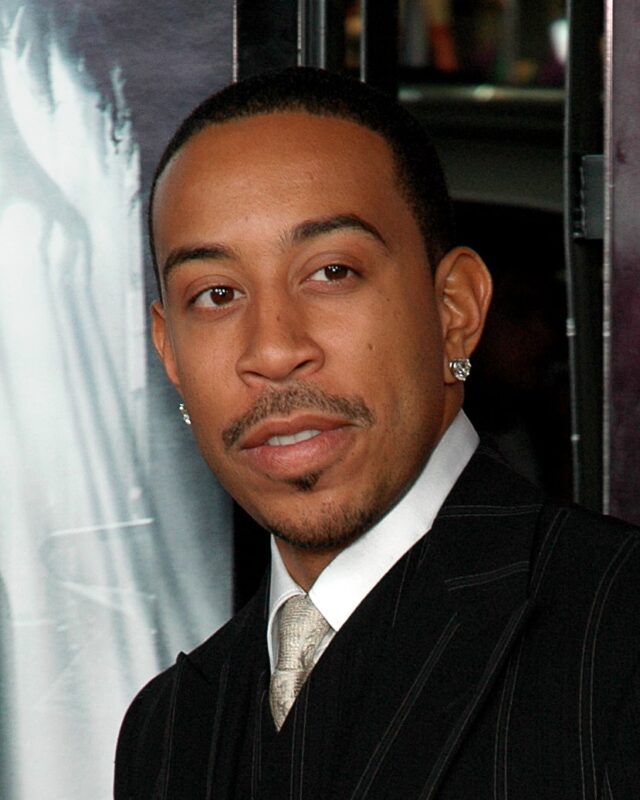 1. Be unique

Ludacris is distinguished by his unique fast and wild rapping style. Very few rappers can match his style.

2. Never give up

After his first album flopped, it would have been convenient for Ludacris to throw in the towel. But he rose above his disappointments and went on to release the second album just a few months later.

3. Hold no grudges

Ludacris was involved in a long-drawn celebrity feud with T.I and the rappers didn't see eye to eye for some time. However, he agreed to put that past behind him and has since gone on to collaborate with T.I in a song.
Famous Quotes by Ludacris
"But it's a blessing to be so successful within a year; it's the greatest feeling in the world, making money and doing the things that I'm doing, and I definitely trying to continue doing what I'm doing."
"Get through the agony and anger, the pain and strife, and take the necessary steps to try to change my life."
"I'm battling with myself and every day it's a war."
"I'm the light-skinned version of Mandingo, I've seen more Beatles and Jagged Edges than Ringo."
"My work is like my vacation, so in a way every day is like Saturday."
Conclusion
Ludacris is a highly-talented hip hop rapper who has been in the industry since 1998. He has scores of commercially successful tracks to his name and boasts a net worth of $35 million.