Last Updated on June 21, 2022
US-China relations are constantly the subject of news coverage, but we're not here to talk about the diplomatic or political relationship of the two nations, but rather the financial relationship. 
Luming Yang is a highly respected financial research analyst and television commentator. Recently, she has developed and executed plans for MarketWise's expansion into the Chinese market. 
Yang has appeared on numerous broadcast television programs and livestreams as an expert analyst, including appearances on CGTN, CCTV, and Phoenix, the top Chinese TV networks. 
Yang got an early start to her career, initially working with PE funds, security firms, and banks in China, even winning a national contest from the Enactus China Youth Green Sustainability Program.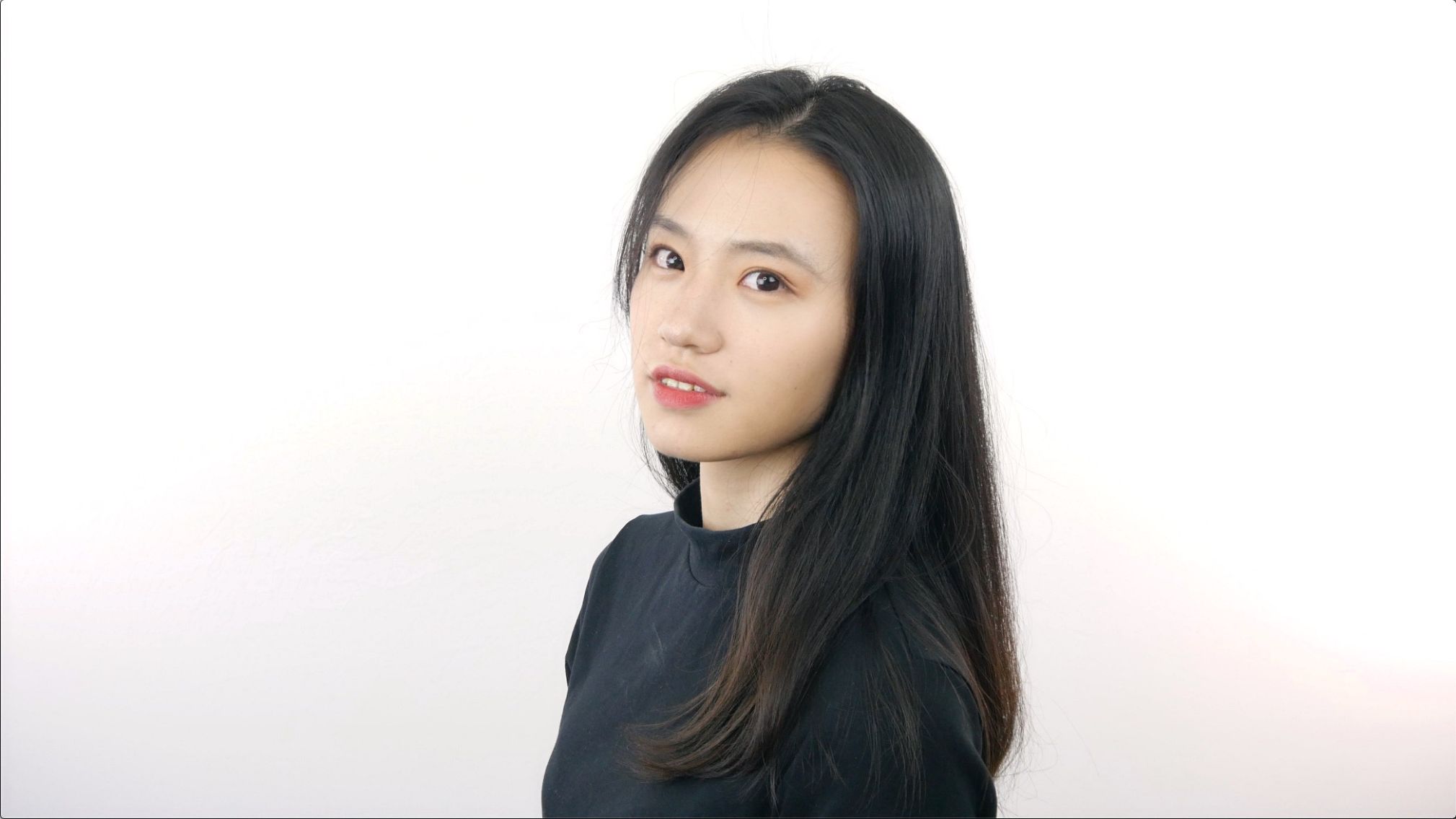 However, Yang says that much of her crucial early experience came from building an international financial business, i.e. the wildly successful newsletter we'll be talking about extensively in this article. 
"Making deals, producing research, broadcasting: all these things put you in touch with the people making real money decisions. That's not something you can learn from a book or in a classroom." 
Yang's firsthand experience in financial analysis and reporting has earned her an impressive reputation in both countries, and we wanted to learn more about her success as well as get Yang's input on the broader financial relationship between the US and China. Read on to take a look at what she had to say. 
Building a bridge: cross-cultural analysis and communication 
To better understand exactly why Yang's analysis and commentary work has been so effective in this space, it's important to provide some basic context regarding major differences between investing in the United States versus investing in China. 
Given her extensive expertise on the subject, Yang was able to provide us with several key points, perhaps the most significant of which is that, for many years, Chinese investors didn't trust the accounting numbers reported by various companies, and so these investors didn't approach potential investments via intricate research. 
Without this vital information, investors found other ways to choose stocks. For example, investors would choose to invest in a company if it had a ticker symbol with a lucky number, or they might take tips from an online chat group. 
Some may joke that investing is no different from gambling, but for many Chinese investors, investing really was synonymous with gambling. 
In Yang's view, this approach is foolhardy and, more importantly, doesn't lead to success based on merit and integrity. As a result, investing efforts don't contribute to the forward motion of a society. 
Yang is trying to combat these Chinese investing trends by introducing and discussing positive aspects of US investing. 
"US markets are credible and long-tenured, and many participants have deep, fundamental analysis skills. This is the Warren Buffett style of investing, and it helps both society and the economy by channeling money into good businesses and away from undeserving ones." 
This is the mindset behind Yang's work, and the execution of this mindset often involves disrupting traditional financial reporting, though not by extremes.  
It's a long-term goal for Chinese investing to emulate the healthiest aspects of US investing, and as for the here and now: 
"The short game is more about baby steps: publishing new ways of looking at stocks, but in a way that Chinese investors can understand. Interviewing Chinese companies, but keeping the questions to the edge of their comfort zones and no further."
In addition to her financial and economic expertise, Yang has found that her cross-cultural experiences and know-how have proven extremely beneficial. She's able to move between cultural spaces. Her Chinese background gives her a reassuring presence on Chinese TV, and here in the States, her fluent English and knowledge of US markets and investing perspectives earn the respect of American viewers.  
"Success in a cross-cultural sense isn't about being the best in either location. It's about acting as a bridge between the two."  
Despite the political and diplomatic tension between the US and China, the economic and business connections between the two nations have remained quite strong, and it takes highly skilled professionals to continue to foster those connections. 
Although Yang initially expected work as an analyst throughout her career, her other talents were apparent from the start, and she quickly became involved with negotiating deals, influencing strategies, and receiving invitations to appear on television. 
"My career has been a whirlwind, but it's taken me exactly where I want to be." 
Implementing the paid newsletter business model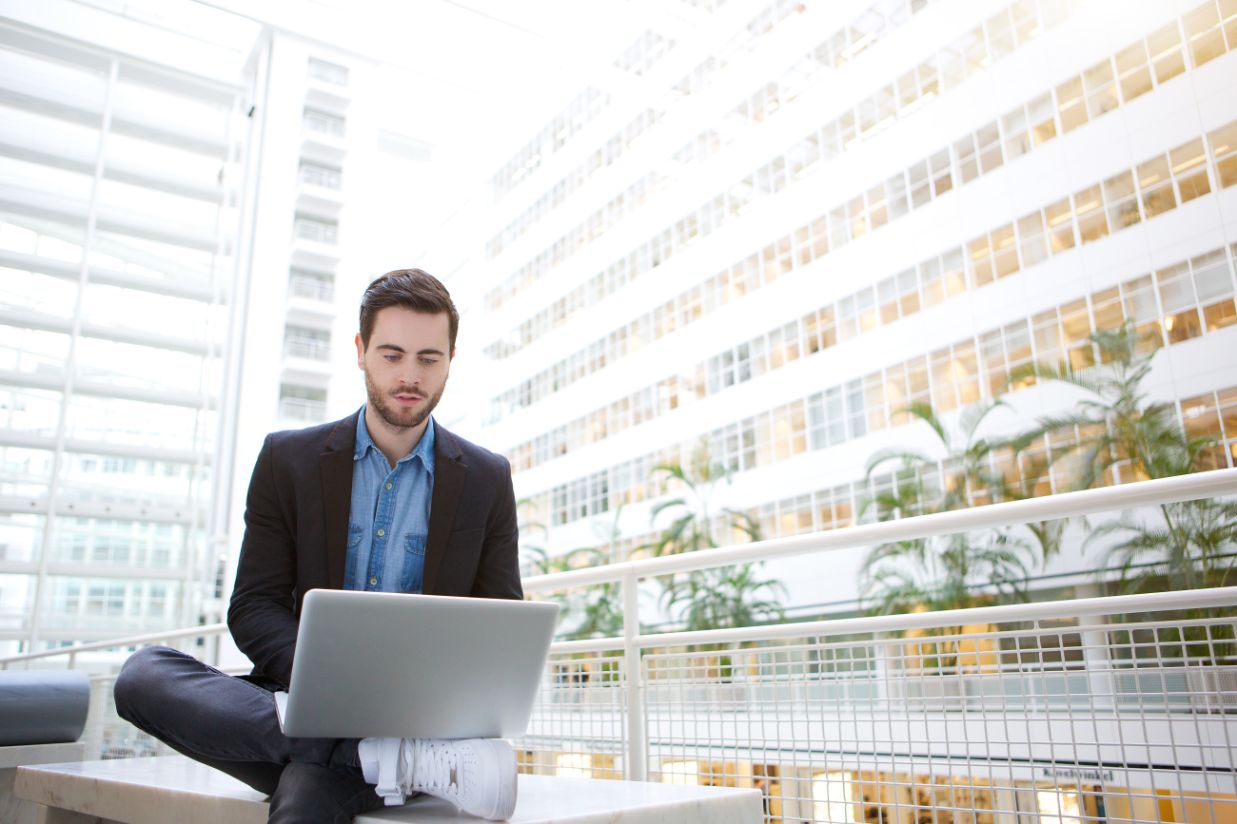 The core of Yang's work for Stansberry China has been building a paid financial/investing newsletter specifically for the Chinese market. 
Although the paid newsletter business model is fairly common here in the US, it's still relatively novel in China. 
For Yang, this signaled an exciting opportunity to introduce this business model to the Chinese market. It couldn't simply be a copy/paste job, however. Adjustments had to be made to the product before setting out for China. 
As Yang explained to us, key adjustments included building a multi-step marketing funnel based on multiple studies of Chinese investors, utilizing a localized editorial strategy based on a relevant case study, using data mining and Machine Learning (ML) techniques to drive decision-making and boost sales, and finally, making business development deals with local partners to accelerate expansion. 
She stressed this final point, in particular. Making inroads with some of the biggest players in China's online landscape has been extremely useful. 
"In China, who you know often matters more than what you know. We built relationships with companies like Tencent, Sina, and Baidu, literally China's largest internet companies, and leveraged those relationships to grow our business. That's not something other foreign content companies have been able to do, and that's why I feel our business was able to move faster." 
Staying informed 
For many investors and financial professionals, staying on top of the latest news is vital. For Yang, it's an absolute necessity. 
Yang starts every day by examining updates from financial publications including Bloomberg, FactSet, and the Wall Street Journal, as well as looking at brokerage reports from companies like BlackRock. 
But it wouldn't be enough to simply reiterate each day's news and leave it at that. This wouldn't be adding much value, and so Yang is careful to look for ways to make various stories more enticing to her readers. 
"I turn those technical financial numbers, models, and news bits into juicy stories to help investors understand why the financial news is relevant to them." 
This proved to be a highly effective content marketing strategy that helped the company attract many new customers, ultimately generating 70% of the company's revenue.  
Though the company is now very successful, it took hard work to get established in this space, and that's exactly what we'd like to cover next. 
Earning credibility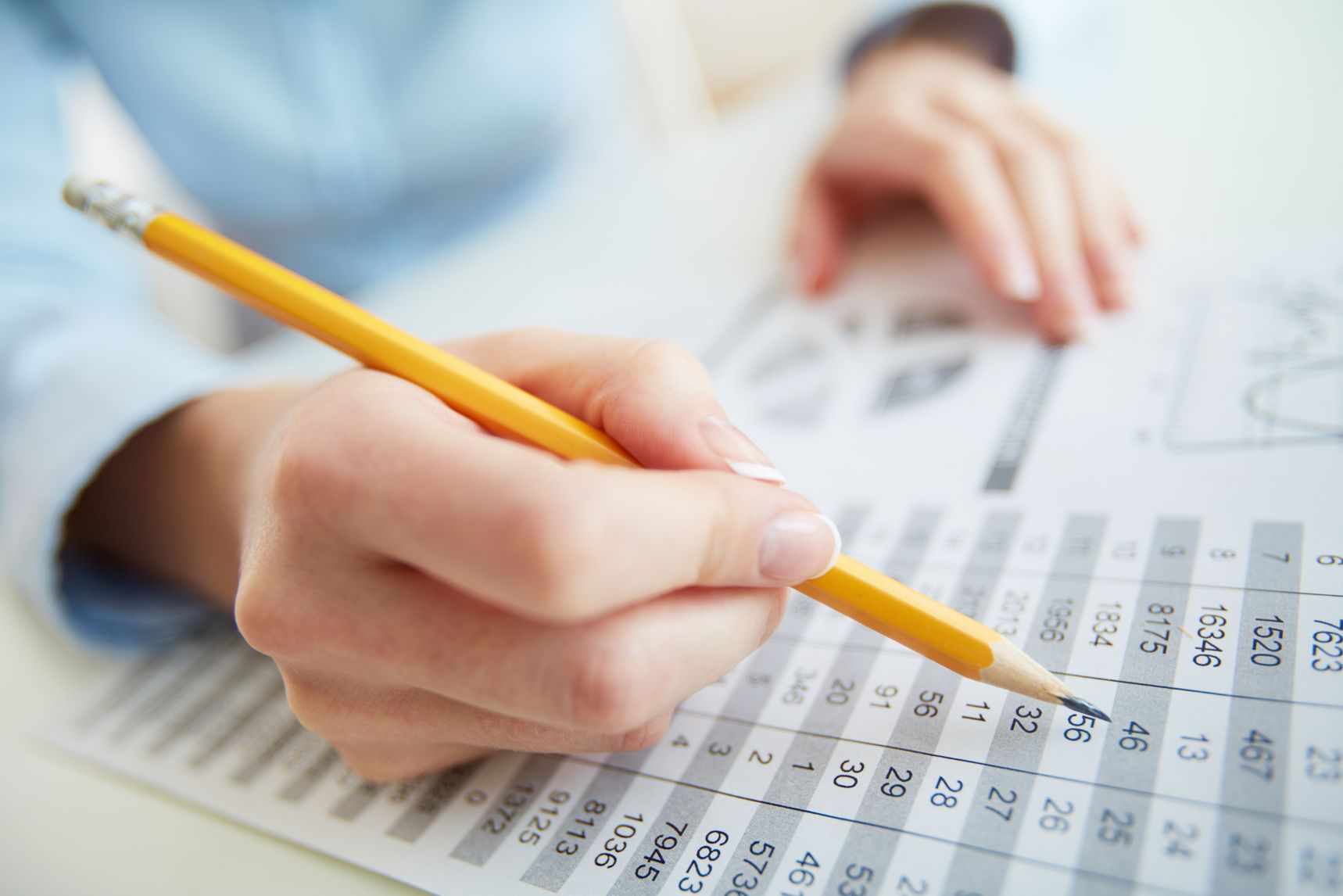 As was discussed earlier, Yang's work has focused heavily on delivering fact-based reporting and in-depth analysis to Chinese investors. To become a popular and trusted resource, the company also needed to establish a brand identity of validity and accuracy. 
If the work wasn't seen as consistently credible, then it wouldn't succeed in direct competition against many local Chinese companies and publications that already had a great deal of brand awareness and large customer bases. 
Credibility was especially crucial since the ideal customer category was high-net-worth individuals, and these customers won't trust just any publication. 
If it wasn't already obvious, Yang did succeed in establishing the credibility of her company's work, and she did so by providing quality analysis and commentary both on and off camera. 
"I was able to build brand awareness through quality content strategy, TV appearances, and business development. We collaborated with top internet, securities, and financial companies in China including Tencent, Sina, ByteDance, Baidu, 36Kr, Futu, and Tiger Brokers. I was the most identified analyst, and also the most frequently requested guest for online investment conferences and interviews in our team."
In addition to these appearances, the content itself was performing extremely well. For example, Yang's articles and videos discussing trending stocks such as Nio, Tesla, and GameStop, often received over one million views each on top Chinese publishing platforms like Tencent, Sina, and Toutiao.  
"That built our brand awareness and cemented our good reputation. By turning my knowledge and skill sets into actionable plans and strategies, I was able to help the company build a professional, credible, and trustworthy brand among our potential customers." 
Moving east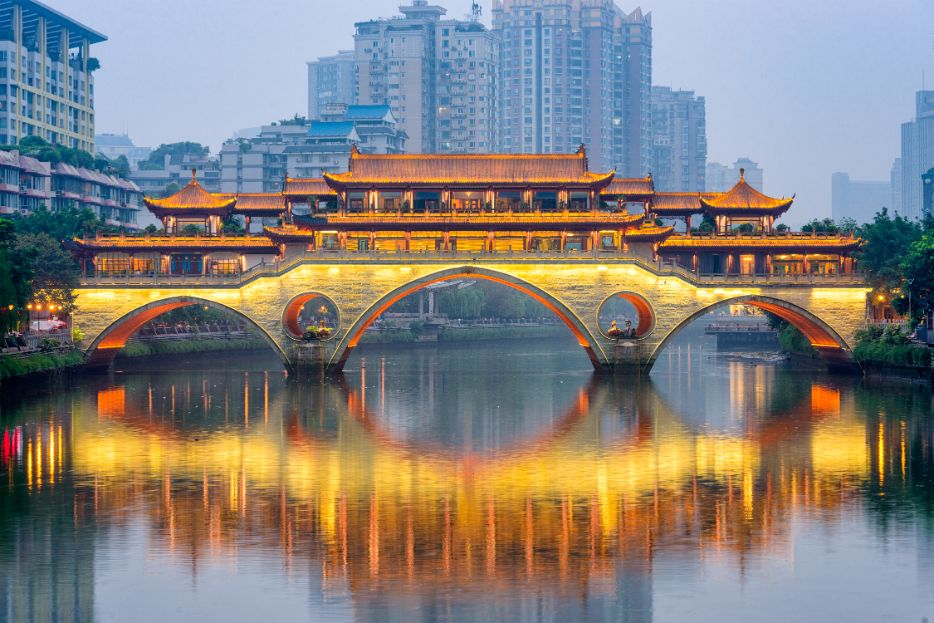 Many US companies have shown a great deal of interest in expanding eastward, attempting to succeed in the Chinese market. So far, success in this area has been mixed. 
Yang's final point touched on this potential expansion. Once again, she acknowledges the diplomatic tension between the two countries but doesn't feel that this tension wholly defines the US-China relationship. 
In fact, she still sees many opportunities for profitable trade and investment now and in the years to come. 
"Chinese high net worth investors are desperate for quality investment targets, and the majority of those targets are in the US. That means even though we may have some political friction between the US-China relationship right now, I am still confident that there is potential for US companies to enter and even succeed in China in the long term." 
It will be fascinating to see how this interchange plays out, but for the moment, we would like to thank Luming Yang for sharing her story and her expertise with InspirationFeed.