Travelling is very much what you make it. Long delays in an airport can be unavoidable awfulness, a lonely hotel room can be unimaginable. But with the right accessories, travel can be an enjoyable and relaxed experience no matter what circumstances are thrown at you.
You can really travel in style, comfort and luxury with just a few extra items packed into your bag and they really can be the difference in your mood towards travelling.
But what should you be placing in your backpack to enjoy your travels further? We take a look at the must have luxury items for 2019…
A VPN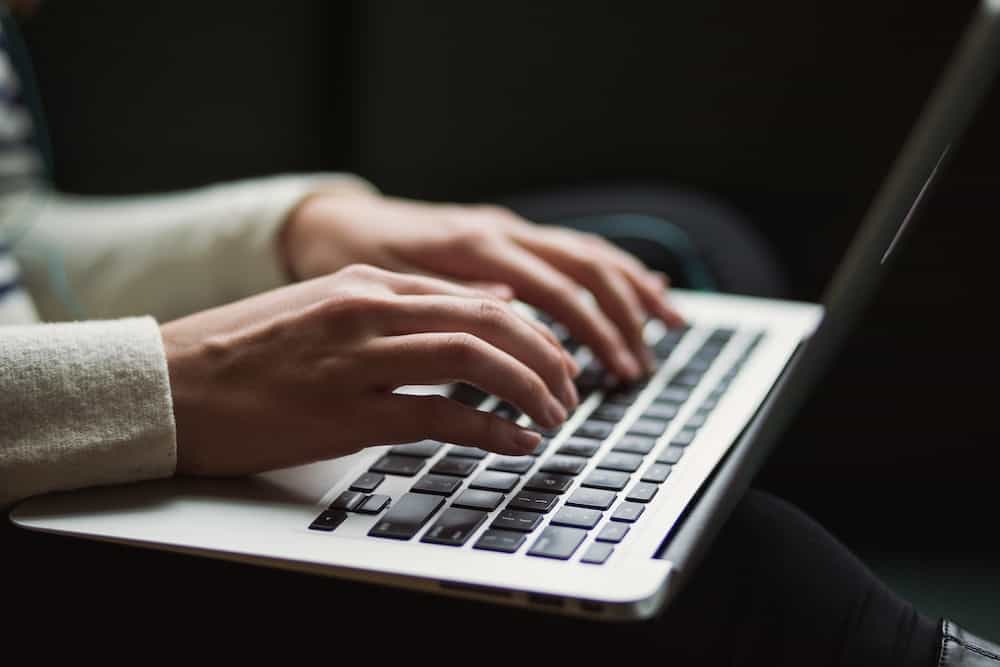 The majority of us take away smartphone, tablets or laptops away these days and while the devices themselves aren't the must have luxury items for us, downloading VPN software certainly is.
One of the big issues when travelling is being stuck in a hotel room with only foreign channels or facing a huge delay at an airport with absolutely nothing to do.
A VPN is the ultimate solution as you can connect to on demand TV from back home and stream all your favourite shows.
Because of geoblocking it's usually impossible to watch your home comforts abroad but a VPN will connect you to a server elsewhere in the world and you can essentially browse and operate as though you are doing from that country.
Many of the best free VPNs are easy to operate and will have you up and running in just a few minutes. They really can save you from hours of boredom.
Portable Hotspot
Of course, to use a VPN you're going to need a connection, which isn't always possible when travelling.
A portable hotspot device is ideal for connecting on the go and generally come at a low cost. They're small enough to pack in a bag, or even a pocket, and connect via 3G or 4G which in turn allows you to connect via your laptop, tablet or smartphone.
You can connect multiple devices to them usually and many of the world's biggest mobile operators do offer them to their customers nowadays, meaning you can pick up one for next to nothing.
Travel Air Purifier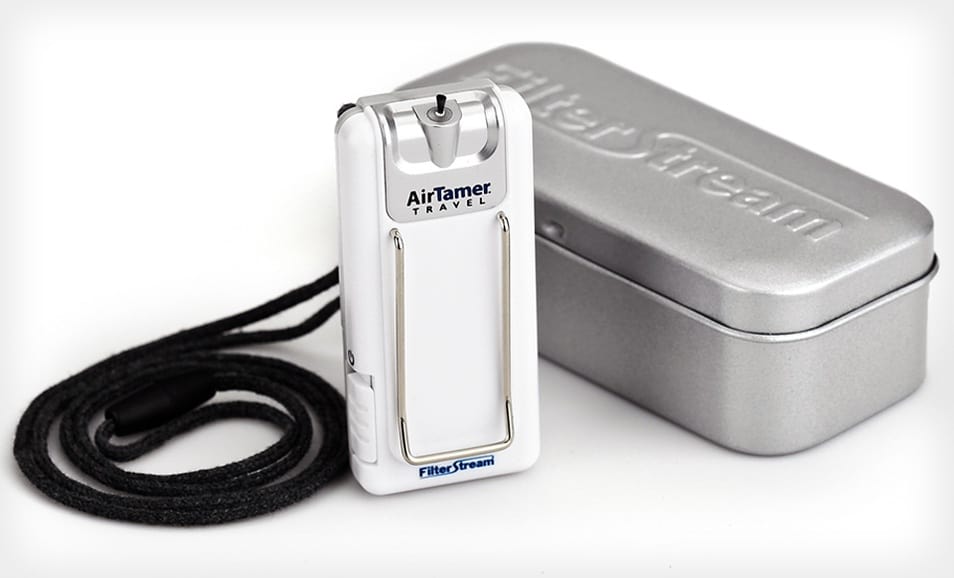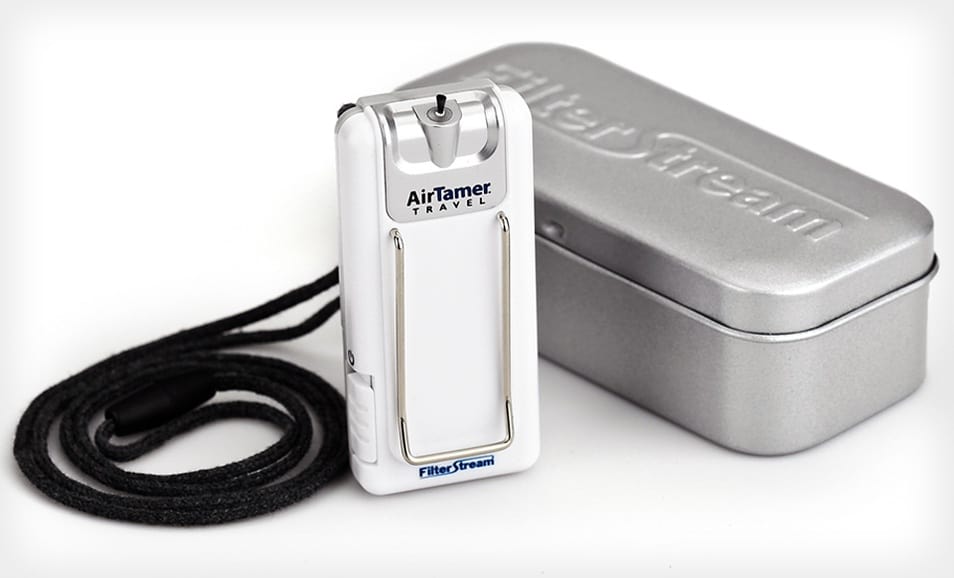 We've all stayed in a hotel room that hasn't smelt particularly fresh. Some hotels around the world really can be quite musty or smelly and no matter how wide you open the window that isn't going change.
A travel air purifier really is a luxury item that you must travel with should you fear the worst of your hotel room.
They are easy to pack away and really can make a difference. They'll clear the air around you, meaning you only breathe in fresh air, which can even avoid potential health risks.
Hotel rooms can be a real hotbed of germs, particularly in less economically developed countries. It's a luxury item that will mean you travel in style, but also remain fit and healthy throughout your stay.
Luxury Travel Towel
One thing we miss while away from home is our own comforts and smells. A luxury travel towel will not only offer you a little slice of home, but they're also often miles better than the cheap towels you get in some hotels.
Not only can you use them in your hotel room, you can take them to the beach, out and about with you and should you be enjoying a festival or outdoor event, even ensure you wash and dry in at least the smallest degree of luxury.
Noise Cancelling Headphones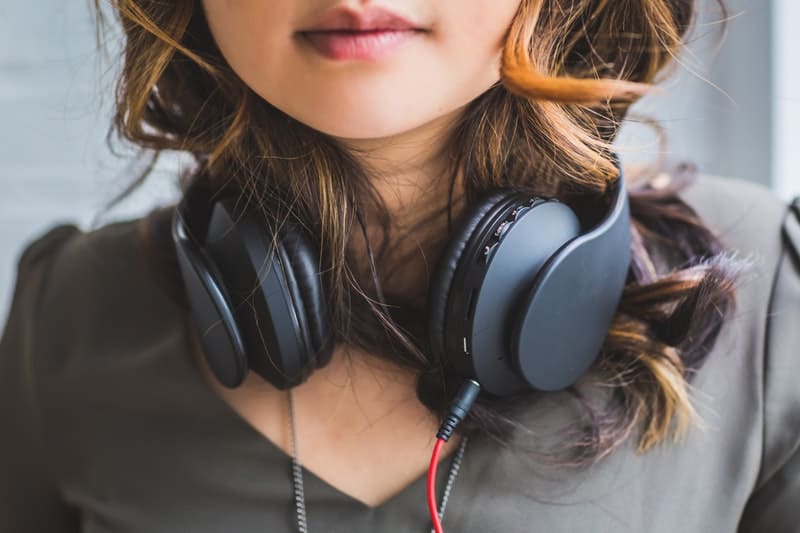 Noise. It's one of our main bugbears while travelling. Whether it be the shouting stag-do on your flight, the screaming baby in the room next door or just general traffic noise or lack of opportunity to take yourself away, noise cancelling headphones are simply a must.
Everyone needs the opportunity to retreat from their surroundings and enter their own space, and these really can do that.
There are dozens on the market that do the job, with the likes of Bose and Beats among the market leaders and most expensive.
You'll find tons on Amazon however at a reasonable cost. You really won't regret it.