Last Updated on March 8, 2022
Known for his hit singles Donald Trump, Good News, Weekend, Best Day Ever, and Self Care, American rapper, singer, songwriter, and record producer Mac Miller will always be remembered for his talent, selflessness, and sense of humor.
Today, the Mac Miller Legacy Fund supports aspiring young musicians, as well as organizations that deal with problems of substance abuse in the music industry.
Musical Beginnings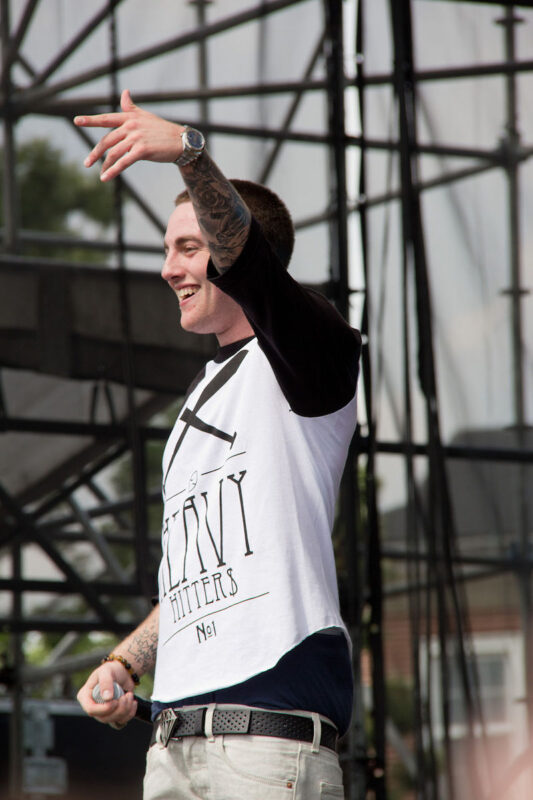 Born on January 19, 1992, Malcolm James McCormick was a self-taught musician from Pittsburgh, Pennsylvania. As young as six years old, he was able to play the piano, guitar, drums, and bass. He started rapping by the age of 14, but he didn't take it seriously until he was 15. He originally went by the name Easy Mac (often stylized as EZ Mac) but later changed it to Mac Miller in 2009. By 2010, he was winning hip hop awards in his hometown of Pittsburgh.
One of his songs to first top the charts was 'Donald Trump' from his fifth mixtape, Best Day Ever (2011). It reached 75 on the US Billboard Hot 100. Since then, his music evolved from what critics called 'frat rap' – with lyrics dealing mainly with drugs, fame, money, and women – to something more expressive and experimental. For instance, one of his best albums, 'The Divine Feminine' (2016), explored genres such as R&B, jazz, and funk along with hip-hop.
Mac Miller Music and Legacy
Mac Miller had talked about his depression and struggle with substance abuse since 2012/2013. However, before his Swimming Tour set for October 2018, he was found unresponsive in his home on September 7, 2018. He was only 26 years old.
Millions of fans and fellow artists were shocked at the news. In October 2018, friends and fans paid tribute to the rapper with a concert entitled, 'Mac Miller: A Celebration of Life' at the Greek Theatre in Los Angeles. Among those who performed were Travis Scott, John Mayer, SZA, Ty Dolla $ign, Miguel, Vince Staples, Action Bronson, and Domo Genesis. Proceeds went to the Mac Miller Circles Fund managed by his family, estate, and board of advisers.
Singer and actress Ariana Grande, who dated Mac Miller from 2016 to 2018, paid her respects many times since his death. She got emotional while singing the song 'Thank U, Next' during her Pittsburgh and Washington, DC concerts, as well as wearing her blue Zac Posen gown (resembling Cinderella's gown, reminiscent of Miller's song 'Cinderella', which she confirmed was about her) for the 2019 Grammys.
Having a hard time putting your emotions into words? Let these unforgettable quotes and lyrics by Mac Miller say what you can't.
Motivational Mac Miller Quotes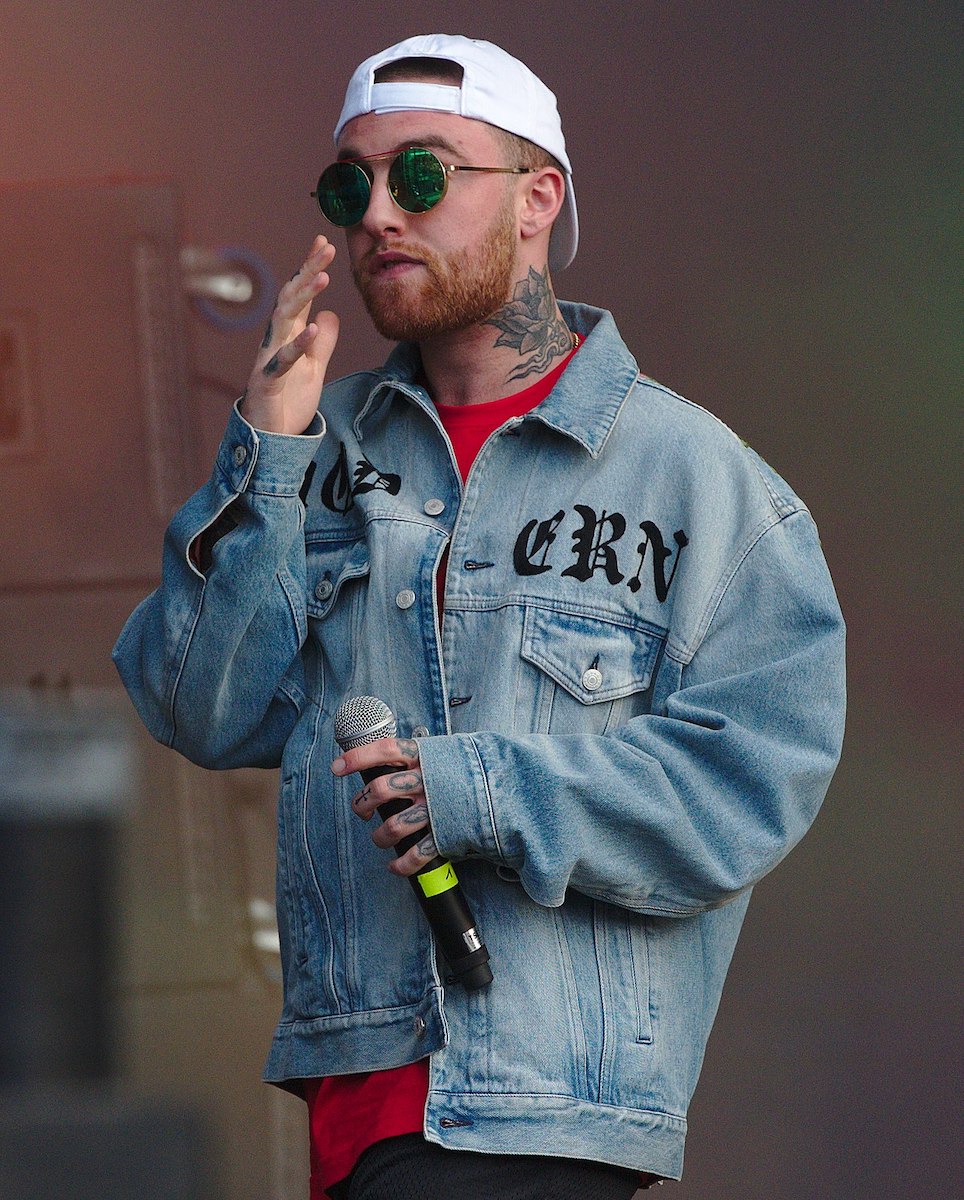 "They're gonna try to tell you no, shatter all your dreams. But you gotta get up, and go and think of better things." – Mac Miller
"Life goes on, days get brighter." – Mac Miller
"No matter where life takes me, find me with a smile." – Mac Miller
"People change and things go wrong, but just remember, life goes on." – Mac Miller
"Some people need to just stop thinking about everything they do and just do it." – Mac Miller
"Sometimes, it's hard to pick right from wrong. The best thing we can do is go with our heart and hope it all goes well." – Mac Miller
"Stand by those who stand by you." – Mac Miller
"If you didn't make mistakes, you wouldn't get far." – Mac Miller
"The life you live is more important than the words you speak." – Mac Miller
"I thank god for blessing me with life every day." – Mac Miller
"Life's a bitch. But she's my bitch." – Mac Miller
"It's hard to dream when you're deep inside of one." – Mac Miller
"The number one reason why people give up so fast is because they tend to look at how far they still have to go, instead of how far they've gotten." – Mac Miller
"I've been laughed at, hated on, no one would even play my songs. Wouldn't even listen to anything that my name was on." – Mac Miller
"Enjoy the best things in your life, 'cause you ain't gonna live it twice. They say you waste time asleep, but I'm just trying to dream." – Mac Miller
"When you feel sad, it's okay. It's not the end of the world. Everyone has those days when you doubt yourself, and when you feel like everything you do sucks, but then there's those days when you feel like Superman. It's just the balance of the world. I just write to feel better." – Mac Miller
"I flood the Internet with what I think is quality content. That's why I did things like giving out a song every 100,000 Twitter followers because I am just looking for ways to get my fans to hear all this music without over saturating things." – Mac Miller
"I'ma do my thing until the day the reaper come for me. You can keep on grillin', I'ma smile back." – Mac Miller
"Don't count the number of friends you have, but the number of friends you can count on." – Mac Miller
"They told me never fall in love, it never works out in your favor. You're way too young, and right now that's just human nature." – Mac Miller
"We fear rejection, want attention, crave affection, and dream of perfection." – Mac Miller
"My ideology was, if I just make very happy music, very happy music, then people will forget about whatever their problems are. I will forget about my problems." – Mac Miller
"Never make yourself feel like nothing, to make someone else feel like everything." – Mac Miller
"Never scared of death, but I ain't ready for that day to come." – Mac Miller
"Time goes by living without you. Hope you know, I've been thinking about you." – Mac Miller
"The day that I die on will turn me into an icon." – Mac Miller
"A penny for your thoughts, a dollar for your dreams." – Mac Miller
"Life is just a recital, better remember all that you practice." – Mac Miller
"So high looking at heaven below. You know me though from coast to coast for smoking dope. Overdose with the holy ghost, but hold the phones…" – Mac Miller
"Everything will be good by the weekend." – Mac Miller
"You know how much you love it when you get it in abundance." – Mac Miller
"As I learn more about myself, I think people learn more about me as well. It seems to correlate that way. I learn how to represent myself more as it goes on." – Mac Miller
"Performing for 60,000 people, that's easy. The energy's already there. They're already doing most of the work. All you gotta do is not forget the words – and feed them energy, too." – Mac Miller
"Every single person in my life and every relationship I have is distant because all I do is music." – Mac Miller
"I'm addicted to something at all times. Like, it's always music, but maybe sometimes it's a pair of pants or something else. That's just how my personality works." – Mac Miller
"My ideology was, if I just make very happy music, very happy music, then people will forget about whatever their problems are. I will forget about my problems." – Mac Miller
"There's a lot of beauty in the world, so go hang out and go be a part of the solution rather than the problem." – Mac Miller
"I think, a lot of times, people just want to be cool, and to be in love is not cool. But I think it's the coolest. I think love is the coolest thing that there is." – Mac Miller
"It never gets boring for me because there's so many different things to explore in the studio. The studio's become the sanctuary that people have come in and found new things out about themselves, as weird as that sounds. But it's true, I'm no different. I've made some crazy hard records, and I've made a jazz album." – Mac Miller
"I just have always felt as long as I'm 100 percent honest, then it's just me. It's a lot easier to sleep at night that way." – Mac Miller
"I like tattoos. I'm gonna be covered. I'm not going to touch my face or under the chin on the neck: it's my least favorite place." – Mac Miller
"If I stay in one mindset or place for too long, I get crazy." – Mac Miller
"People put their voice everywhere. All through Instagram comments. As minuscule and kind of stupid as that is, at the same time, it's dope. People really feel like, 'I have to say something,' which is sometimes a little much, but like, 'Go ahead, man. Speak away.'" – Mac Miller
"Being famous used to just defeat me. I wouldn't leave my house because I was worried about someone being like, 'Oh, are you Mac Miller?' and then the rest of the night I couldn't be myself." – Mac Miller
"I always thought I'd look corny in the type of rap video in the club with girls and all that type of stuff. I just didn't think I could really pull that off. We always think it's more fun and better just to go outside the box and to use our videos to show cool concepts." – Mac Miller
"Sometimes I see the world for how f-ked up it really is. I tell myself I'll be the one to make a change in it. I could die tonight; not make it to the sunrise, then I couldn't hear the pain in it." – Mac Miller
"Been contemplating if I even still believe in the truth." – Mac Miller
"I'm just an idea, nothing concrete." – Mac Miller
"Someone told me sleep was the cousin of death and followin' the dollar finds nothin' but stress." – Mac Miller
"Your life's short, don't ever question the length. It's cool to cry, don't ever question your strength." – Mac Miller
"In the quest to be a man, you start to learn you need your family. If it wasn't for them, I'd be way closer to insanity." – Mac Miller
"To me, women have always been the sturdiest people in my life and have been incredible sources of energy." – Mac Miller
"I like seeing good people win." – Mac Miller
"Planting the seeds, working and watching it grow." – Mac Miller
"I'm an honest man, my mama told me never put it on the lotto and
I work for everything I get that is my motto." – Mac Miller
"When you first get sober, you feel like a superhero. You feel real emotion because you've been suppressing it forever. It's so much easier to navigate what's important." – Mac Miller
"The journey that I'm facin' plus the paper that I'm chasin."- Mac Miller
"Looking at my life is like you watching movies."- Mac Miller
"When I was a kid, this was always my dream: to live in New York." – Mac Miller