Last Updated on September 18, 2023
Who Is Macaulay Culkin?
Macaulay Carson Culkin is an American actor, musician, and web host who became famous in 1990 for his role in the Christmas film Home Alone.

As a musician, Culkin is best remembered for co-founding the Pizza Underground, a now-defunct pizza-themed comedy rock band that was based in New York.
Quick Facts
| | |
| --- | --- |
| Full Name: | Macaulay Carson Culkin |
| Popular Name: | Macaulay Culkin |
| Gender: | Male |
| Birth Date: | August 26, 1980 |
| Age: | 43 years |
| Parents: | Christopher Cornelius "Kit" Culkin and Patricia Brentrup |
| Siblings: | Shane Culkin, Dakota Culkin (deceased), Kieran Culkin, Quinn Culkin, Christian Culkin, and Rory Culkin |
| Birth Place: | New York City, New York |
| Nationality: | American |
| Ethnicity: | German, Irish, English, Swiss German, and Swiss French |
| Education: | St. Joseph's School of Yorkville, Professional Children's School, and The School of American Ballet |
| Marital Status: | Divorced but currently in a relationship with Brenda Song. Previously married to Rachel Miner (from 1998 until their divorce in 2002). Was also in a relationship with Mila Kunis (from 2002 until 2010). |
| Sexual Orientation: | Straight |
| Wife/Spouse: | N/A |
| Children: | None |
| Dating: | N/A |
| Net Worth: | USD $18 million |
| Source of Wealth: | Acting, Singing, Web Hosting, Endorsement Deals, and Other Ventures |
| Height: | 5′ 6″ (1.7 m) |
| Weight: | 62 kg; In pounds: 136 lbs. |
Early Life and Career Information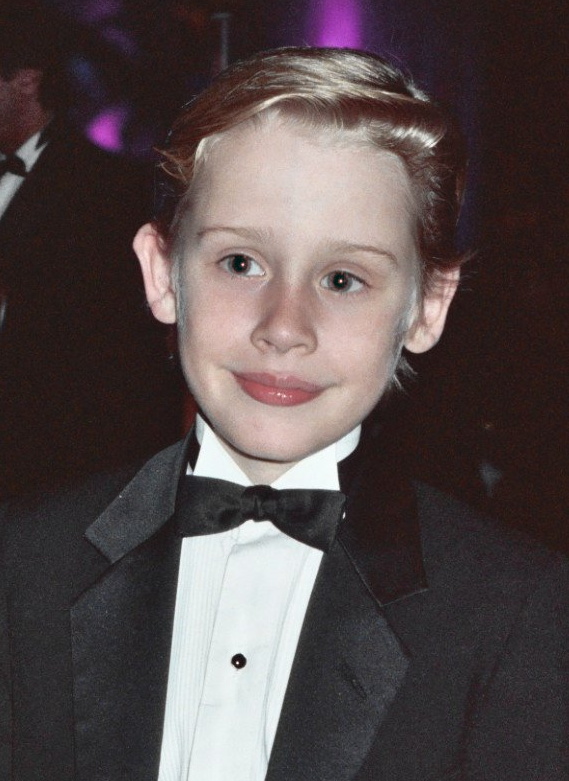 Macaulay Culkin was born on August 26, 1980, in New York City, New York, to Christopher Cornelius "Kit" Culkin and Patricia Brentrup. His father is a former actor who also worked at a local Catholic church as a sacristan, whereas his mother was a telephone operator.

Culkin kicked off his acting career at the age of four by mostly appearing in small theatre productions as well as made-for-TV movies. In 1989, aged nine years, he starred alongside John Candy in the sensational film Uncle Buck. However, his breakthrough came in the 1990 film Home Alone. Thanks to his splendid performance in this movie, Culkin received a nomination for a Golden Globe Award under the category Best Actor – Motion Picture Musical or Comedy.

The following year, Macaulay Culkin starred in the cartoon series Wish Kid and also hosted Saturday Night Live. His other gigs for the year included an appearance in the Black or White music video by Michael Jackson and starring in the film My Girl.

In 1992, Macaulay Culkin reprised his role in Home Alone in the movie's sequel, Home Alone 2: Lost in New York.

The following are other notable films featuring Macaulay Culkin:

• The Good Son (1993)
• The Nutcracker (1993)
• Getting Even with Dad (1994)
• Ri¢hie Ri¢h (1994)
• The Pagemaster (1994)
• Party Monster (2003)
• Saved! (2004)
• Sex and Breakfast (2007)
• Adam Green's Aladdin (2015)
• Changeland (2018)

As an actor, Culkin is also remembered for doing a few voiceovers. In 2004, he lent his voice to the animated television show, Robot Chicken.

In 2013, Macaulay Culkin decided to venture into music by co-founding the comedy rock band, The Pizza Underground. The band eventually split up in 2016.

After the break-up of The Pizza Underground, Caulin shifted his focus to making podcasts and hosting web shows. He has also appeared in a few television ads, including a commercial for Google Assistant.
Macaulay Culkin's Net Worth
At the height of his acting career, Macaulay Culkin was considered the most accomplished child actor since Shirley Temple. He was also one of the highest-paid Hollywood celebrities.

As of 2023, Culkin had a net worth of $18 million. Which may be way lower than that of many successful actors but high enough for someone who only has a handful of movies to his name.

The following are some of Culkin's notable movie salaries:

• Uncle Buck (1989) – Earned $40,000
• Home Alone (1990) – Earned $110,000
• My Girl (1991) – Earned $1 million
• Home Alone 2: Lost in New York (1992) – Earned $4.5 million
• The Good Son (1993) – Earned $1.5 million
• Getting Even with Dad (1994) – Earned $8 million
• Ri¢hie Ri¢h (1994) – Earned $8 million

For comparison's sake, earning $40,000 in the late-eighties is as good as earning about $80,000 in today's dollars.

In addition to acting, Macaulay Culkin also earned his wealth from his short stint as a musician. While we may never know how much he made out of his musical endeavors, it certainly contributed to his overall net worth.

Macaulay has also reportedly invested in real estate and owns properties in New York City and Paris, France.
Lessons from Macaulay Culkin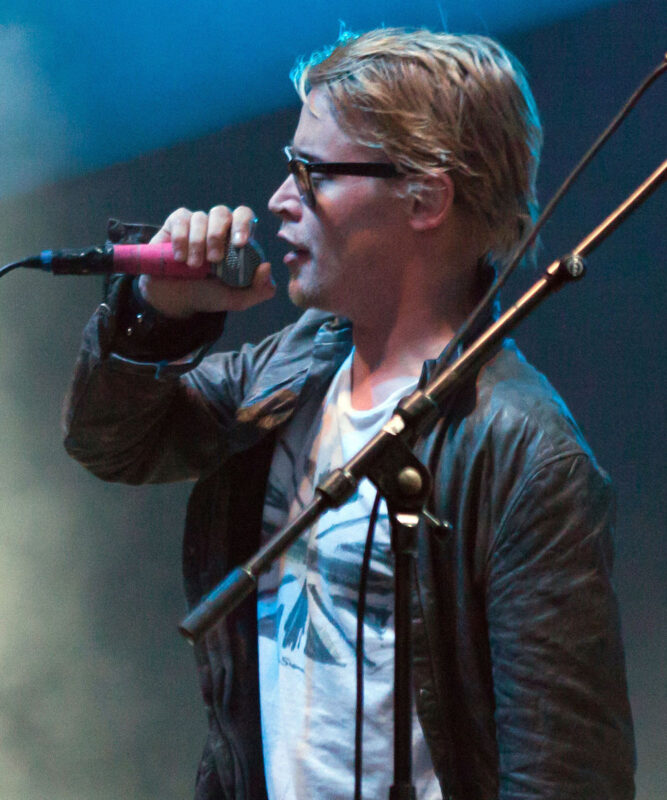 1. It's not always about the money

Culkin is remembered for turning down a request to star in the CBS television series The Big Bang Theory. He has since claimed that he doesn't regret declining the role, which is proof that money isn't the only thing that drives our career choices.

2. Collaborate with established brands

Macaulay Culkin was a good friend with the late legendary pop star, Michael Jackson. The friendship even saw him appear in one of Jackson's music videos, which worked in favor of his popularity.

3. Keep everyone guessing

One of the keys for succeeding in the entertainment industry is keeping everyone guessing by concealing some information about yourself. That way, the spotlight will always be on you. Macaulay seems to understand this lesson and has kept a great deal of his childhood life to himself.
Famous Quotes by Macaulay Culkin
As a senior in high school, you figure out what you want to do with your life. I asked myself if I wanted to get back into acting and thought: 'Yes, but under my own terms and nothing like it was before."
I am a collection of thoughts and memories and likes and dislikes. I am the things that have happened to me and the sum of everything I've ever done."
"I did 14 movies in six years, I had a cartoon TV show, and I don't want to do that again. That's why I quit everything when I was 14 and sat around for eight years before I did another movie."
"I have no control over people's perceptions of me at all and that's one of the things I decided very early on is that I can't control the way other people think of me. All I can do, especially when it comes to my career is to go out there and do cool unique kinds of things."
"My father was overbearing. Very controlling. He was always the way he is, even before my success. He was not always a good person. He'd play mind games to make sure I knew my place. I don't see him, which is unfortunate. But I don't have any desire to see him. I vaguely know where he is, and I don't want to know."
Final Word
Macaulay Culkin will go down in history as one of the most successful child actors of all time. Although he has somewhat retired from the film industry, Culkin undoubtedly left his mark.