Last Updated on January 24, 2022
How do you tell about the difference between two different brands? By their names – obviously! But what is that other thing – or things – that play their part in helping you distinguish between two brands?
Brands aren't just about their unique products or services. In fact, many essentials play their part in helping brands maintain their 'identity'. If you're thinking that by 'brand identity', we mean 'brand image', then for starters, just remember that both of these are two different entities.
A Brand's image is usually the perception that consumers hold about the product or service being offered. On the other hand, brand identity is how a brand portrays itself to its customers. Brand identity comprises of logo design, colors, shapes, fonts, tone of voice and the one that tops it all, package design.
The trends are changing, and so are the needs of the customers. Therefore, to meet with these trends there is no better way a brand can set itself apart from its competitors, than by creating a visually strong and compelling packaging.
Package Design and Brand – What's the Connection?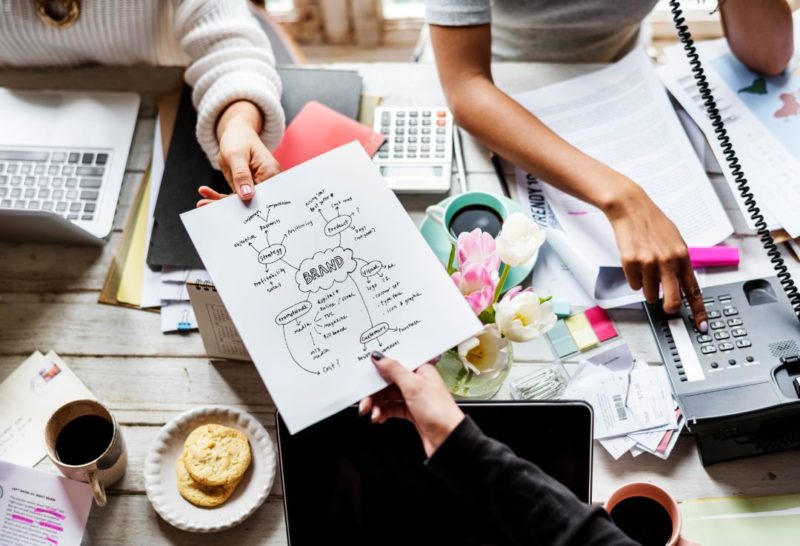 Package design is an extremely useful branding tool that brands must never undermine. With the advent of YouTubers that make videos dedicated to 'unboxing', brands have now started to focus more on package design. Apparently, Apple Inc. has a secret room where they test out unique packaging ideas, so their customers can get a memorable unboxing experience, with each of their new products.
This is something that should ultimately make you realize that even the market-giants don't treat 'package design' as a meaningless and unimportant thing.
It would be apt to conclude that the package design holds the same significance, as the product. It does not only allow the brand to gain a pretty noticeable shelf-space in the market but also, you can't forget how quickly it would grab the attention of its potential buyers. When brands focus on creating compelling package design, they are likely to draw the attention of their consumers even if they are placed between their toughest competitors in the market.
What Makes a Unique Package Design?
Don't Try to Deceive Your Customers:
Your brand should never try to trick your customers with deceptive package design. Demonstrate honesty and always portray the actual picture of what goes inside the box. If you would deliberately try to make tweaks to your actual product by enhancing its dimensions and messing with its actual colors, then you might as well get ready to face a lawsuit.
Because nothing is more deteriorating for a brand to show a product that looks completely different in the packaging from what is actually sold. Always remember that your consumers are brilliant when it comes to nit-picking flaws in your product and if that happens, you can imagine the damage it will cause to the image of your brand.
Make sure the package is Functional:
Your logo, color selection, and graphics, all are looking spot-on! But if your package seems like your creative team has put zero efforts in it, then you won't win any new customers that way. Take your time and put all the efforts that you possibly can into the package design of your product. Design it such that it checks all the boxes of being functional, i.e. how it opens and closes. Use Apple's package design as an inspiration and see what you can do to make it further unique. Plus, if your package looks functional, it will 'retail' better.
Package Design Must be Problem-Solving:
Before designing your package, keep in mind the solution you're looking to address. You might find this a bit weird, but your package should scream 'ease' and 'solution of the problem', all at once. Customers will point out if there's something about the package that is seemingly confusing to them.
Don't go overboard in terms of delivering uniqueness and don't confuse your customers with profound package design. Keep your package design straight-forward, so that your customer has a clear idea about the product that's inside the box.
Package Design Should Have a 'Shelf-Appeal':
Never ever skimp on the details of your package. When your product is amid its retail phase, the only thing that would add to its chances of being sold is the unique details. You might've noticed, products that look like the most unique are placed at a point in the super-market, where it is seen by many potential buyers. At the time of designing your package, add a bit of creativity to what your package looks like when you have the other packages stacked around. Even the stacking of your product should be scrutinized by your creative team.
Don't Be Afraid To Test Out Something New:
Package design must be packed with innovation and authenticity. People get tired of the designs that force them to think 'been there, done that'. For example, if you were to design an internet modem's package, you could design the shape of the package, such that it looks compact and etc. The possibilities to play with different creative elements over here are just endless.
You could try out trendy layouts, unique fonts, and different graphics to make your package stand out among its competitors. Remember, your customers are great at 'impulse buying'. They might've not planned to buy your product, but if it has a unique packaging that catches their attention, then why not go ahead and buy it?
Our Final Verdict?
It's pretty nerve-wracking to see how little companies realize the importance of the relation between the brand and package design. All the effort that brands put into making themselves stable among their competitors, can go into waste if the package design gets the least attention. Package design is what creates your brand's identity in front of your customers.
It should suffice to say that it is due to brand identity that your customers can tell apart between you and your competitors. Plus, if your package design is out of the box, then you are sure to turn your rarely-interested-to-buy customers into loyal ones.
So what did we learn so far? If your brand has put zero effort in creating a prominent spot in the market, then you might as well consider kissing your credibility as a brand, goodbye!