Last Updated on January 24, 2023
As video grows on the web, more and more brands are taking to video marketing to help them achieve their marketing goals. There are some well known brands which would not have experienced their rate of success if it wasn't for explainer videos.
Take Dropbox, Crazy Egg, or Spotify as examples. All three businesses are based on what would have otherwise been dismissed by many as 'complex' services in their early days. However, all three have now made our technological lives so much easier.
Dropbox went from 0 users to 100+ million users within five years. Much of their marketing success has been attributed to their explainer video which led to a rapid growth in users.
Alongside releasing an excellent explainer video for their service, Dropbox went a step further and offered viewers the additional incentive; the more they shared the video, the more free space they would get in return.
Clever? Yes. Inspiring? Most Certainly!
Crazy Egg is another example of a business that quickly realized that having a video on their website is not just about pleasing viewers – it is about converting them into customers, but without being excessively pushy, of course.
Upon launch of the video on Crazy Egg's website, the company started grossing $21,000 per month and saw conversion rates soar to an impressive 64%.
Innovative? Oh yes!
Meanwhile, Spotify an application that allows you to stream music, could have fit into 'another one of those' services, but it now has 6 million paid subscribers – and a lot of this is again down to the success of its explainer video.
Intriguing? Oh yes indeed!
If you are looking to put some zing into your marketing efforts that will inspire, innovate and intrigue, animation could be the answer.
Below are examples of various ways you could consider using animation and video as part of your marketing strategy:
Tell a Story
Many businesses struggle to tell the story of their brand and market their products or services in a manner which genuinely engages their target audience.
In today's competitive market, we are all constantly being bombarded by marketing messages from those who wish to gain our attention.
Therefore, simply getting in front of potential prospects is usually no longer enough.
To make the most of the available opportunities, businesses now more than ever before need to be able to stand out from the crowd and effectively get their voice heard.
This means you being able to connect on an emotional level with your target audiences so that they take the desired actions.
We all know that everybody loves a great story. Hence, one great way to stand out and be heard is to tell a story which inspires your audience.
It can be of your brand, your products or services, your happy customers or associated with other marketing activities such as a competition you will be announcing on your social platforms.
Let the Explainer Video Do the Talking
What is more likely to catch your attention online; a short animated story describing a brand or a webpage of text regarding the same? What is more likely to be remembered and stand out from the competition?
Animated characters can be used to generate emotions such as humor which can leave a lasting impression on your audience.
What springs to mind when you think of household brands such as Kellogg's Frosties, Coco Pops and M&M's.
Now try to imagine these same brands without their fun animated mascots? Do they seem as interesting or fun?
With improvements in digital technologies, animations can now be created much faster and at significantly lower costs than a few years back, making it an accessible tool for most businesses.
Dr James McQuivey of Forrester Research says a minute of video is worth 1.8 million words!
There are countless stats that highlight why most businesses should consider using explainer videos to engage their audiences online. If you don't believe me, do some research yourself.
Boost Audience Interaction on Social Media
Are you struggling to attract interest in your business on social media platforms?
All successful social media campaigns have one thing in common; great, engaging content.
A recent study by Zuum showed that video is the most shared brand content on Facebook. In addition, two-thirds of twitter users feel it is worth watching a video tweeted by brands.
Below are some of the different ways you could consider using animation and video on your social media platforms:
To announce competitions.
Educate your audience on your products, services and industry in general.
Create a small entertaining game or app which users can access via your social media profiles.
Animated infographics and surveys.
Request customers to sign up to your newsletters and feeds.
Seasonal greetings.
Just say hello and encourage your visitors to interact with you!
Animated Videos Aid PPC Campaigns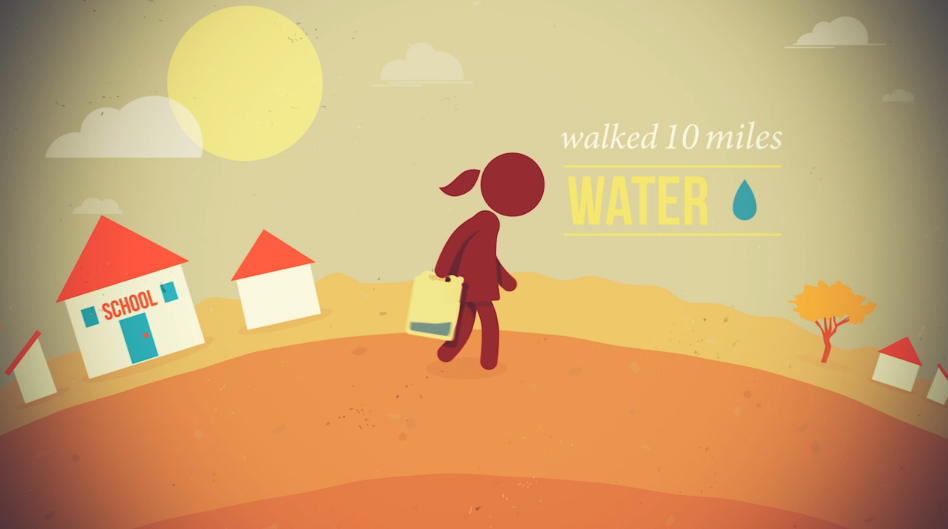 It is not uncommon for businesses to spend thousands of dollars each month on Pay Per Click (PPC) advertising campaigns.
However, many businesses lose a stream of potential customers due to having landing pages that do not effectively engage their hard earned visitors.
Yet, small changes in conversion rates of landing pages can often lead to significant improvements in the overall profitability of paid search campaigns.
As an example, if a landing page has a conversion rate of let's say 5% and this was raised by only 2.5% to 7.5%, this would improve overall conversions by a huge 50% and potentially provide a 50% improvement in ROI!
Animate your Email Marketing Campaign
According to the Forrester report, a 200%- 300% increase in click through rates can be noted when businesses include video in an email.
In addition, a report by Experian stated that open rates for email increased from 7% – 13% when marketers used the word 'video' in the subject line.
What are you personally more likely to engage with in today's busy world where everybody is pressed for time? A mail shot which includes an engaging video or one that which relies on text alone?
If e-marketing is an avenue that you pursue as part of your marketing activities it may now be the time to think of incorporating video into it. This can be done in numerous ways, including:
Used on landing pages to capture contact details for your mail shots.
The videos being sent to potential customers when you receive inbound sales queries.
Creating a series of short engaging videos to send to your regular mailing list.