Last Updated on December 11, 2019
Neighborhoods are the building blocks of a city. A good one, for instance, attracts more people, and locals feel happy enough to stay for the long haul.
But being tagged a 'bad' one though usually means a lot of crime or dirty streets. Most people would want to see improvements in their own neighborhood, even if it's just benches or a cleaner park. And these little things can add up.
Whether you're a renter or a homeowner, here are a couple of ways to make your neighborhood a better place to live in:
Ways To Make Your Neighborhood a Better Place
Take care of your lawn.
It may seem like an odd suggestion, but taking care of your lawn (or the area around your home) benefits not only you but also your neighbors. It shows mindfulness and makes a good impression.
Keeping your hedges trimmed, regularly taking out the trash, and clearing your lawn ensures everything is in sight. These cleaner surroundings can help you avoid problems like pests or burglars. Taking pride in your home and the area around it is a great start to encouraging others in your community to do the same.
Make streets pedestrian-friendly.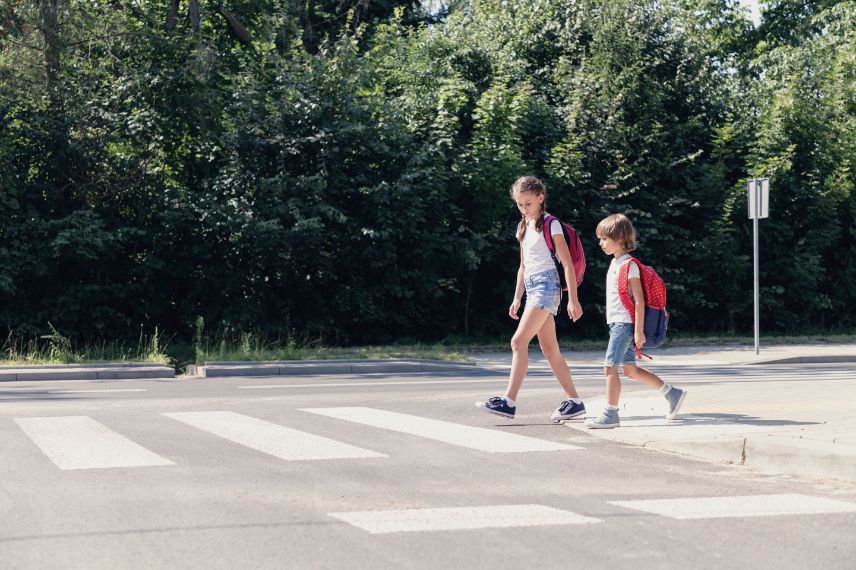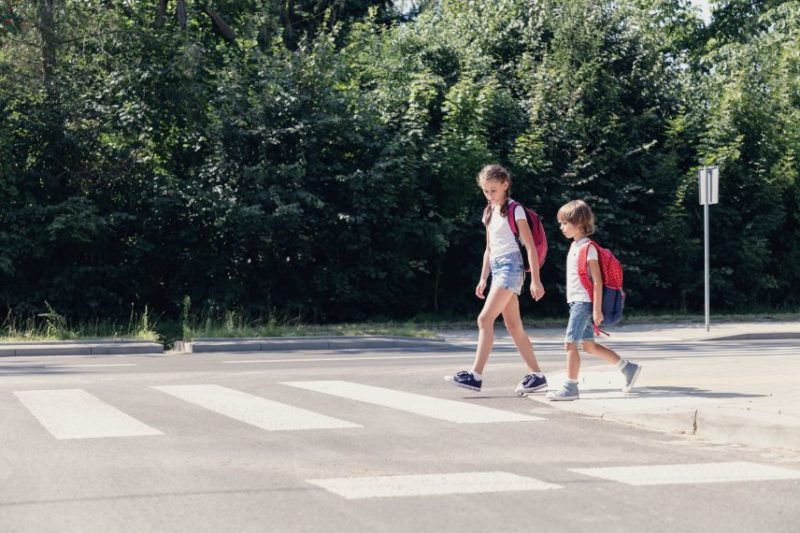 A common problem with many neighborhoods nowadays is too many vehicles. Lots that should have been public parks are slowly being turned instead into parking areas. This promotes frequent driving – which isn't always a good idea, especially in communities with plenty of young families.
Call up your community groups to talk about getting quality traffic safety equipment to improve crosswalks. These could be as simple as traffic signs, or as sophisticated as a Rectangular Rapid Flashing Beacon (RRFB).
Having these tools around can aid pedestrians in locating crosswalks, as well as signal drivers where pedestrians are so they could slow down.
Plant trees.
Believe it or not, a sidewalk lined with trees can help drivers ease up on their speed, according to a 2012 study. Aside from that great benefit, people would certainly love to see more green on their roads.
Trees provide shade during summer and make neighborhoods more beautiful all year round.
Another project to get you and your neighbors busy could be a community orchard. In order to discourage driving, you could turn old, empty lots into small gardens (before they can become parking lots).
Meet up with similar-minded folks and talk about your idea. Not only will this project beautify your streets, but it's also an awesome activity to be enjoyed by everyone on your block.
Encourage safe school zones.
You can help make walking to school safe and fun again for kids in your community. For busier neighborhoods, for instance, Programmable Time Clocks can be installed together with an RRFB.
It can then be programmed to turn on when kids are about to go to school and during the time when they are about to go home. Such equipment makes crosswalks more visible for drivers so it's easier for them to yield immediately to pedestrians, such as school children.
For smaller neighborhoods, speed bumps are also a good way to encourage safety in school zones. Make sure intersections have proper warning signs, too. If it's applicable, a volunteer crosswalk guard can ensure kids get to and from school safely.
Reinvent open spaces.
An end can be a new beginning. As mentioned, spaces can be transformed into something worthwhile with a bit of imagination and a lot of elbow grease.
If you have an alleyway that stretches into a couple of blocks, for instance, you can put up lights to make it less depressing and to discourage suspicious activities.
Bright, vivid paints can spice up the place. Foreclosed properties can be turned into public libraries, co-working spaces, or daycare centers.
Call up local artists as well as other skilled workers. Brainstorm all kinds of ideas to transform what was once an eyesore into something delightful.
Approach your local council for help or even for funding. Similar initiatives are not only fun, but they're also a great avenue to get to know the people in your area.
Know your neighbors.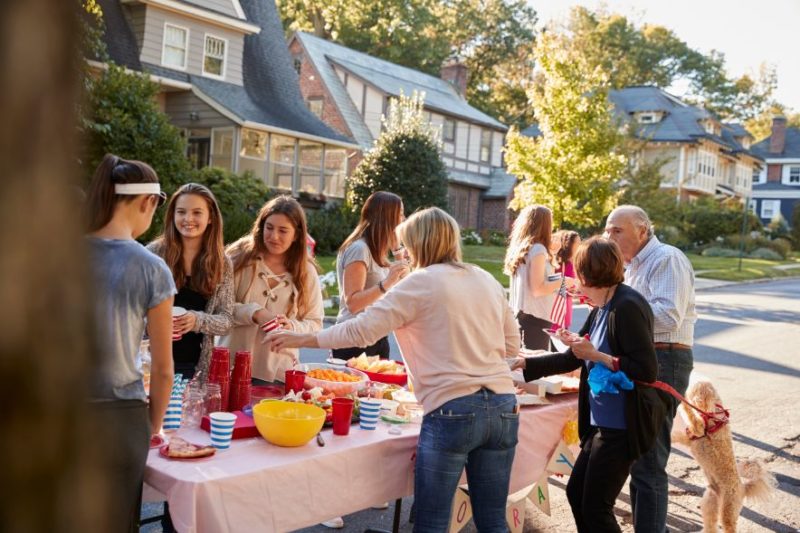 This is the easiest – and should be the first step – in ensuring your neighborhood becomes a nice place to be in. Welcome new people into your area with a thoughtful gift, or just a warm hello.
Make sure you greet people you pass by. Attend block parties and other events. Help organize a neighborhood crime watch. Visit the playground and make small talk. These activities aid in strengthening bonds and developing friendships.
After all, it's easier to look out for one another if you've forged a bond with them, rather than if you felt that they were complete strangers. Plus, this also lets you in on any suspicious behavior or helps you identify people who are not living in your neighborhood (but hang out there for some reason).
Never underestimate the power of small changes. Whether you decide to simply install road signs or go for a huge orchard project, bringing the local community closer is always a good thing in the end.