You hear the words 'brand', 'branding', and 'brand identity' a lot nowadays. Not only are they used interchangeably, their very definitions have evolved over the years as more and more people become familiar with them. However, each word is quite different from the other.
'Brand identity' for instance, refers to all the elements that make a business easily recognizable. And a good logo is its cornerstone. That's because when you think of all the products you like, what usually pops up in your head is their symbol.
But if you're just starting out, investing in a pro graphic designer may not be up your alley yet. In fact, even seasoned entrepreneurs will have doubts as well. So whether you're in it for the long-haul, or you just want to play around with concepts, Looka Logo Maker can help you turn those ideas into reality.
From Logojoy to Looka: Leading by Example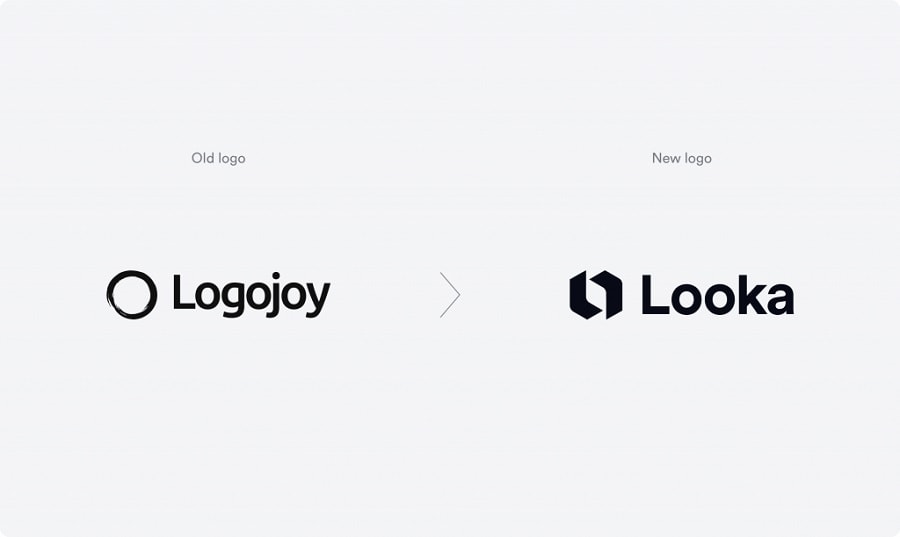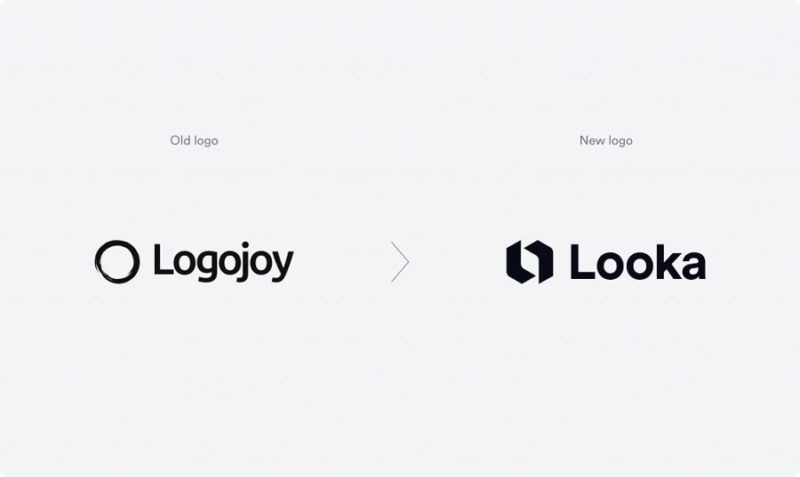 You might have come across the popular logo maker app, Logojoy. Well, since their humble beginnings in 2016, they've now grown to cater to more than 5 million users – mostly entrepreneurs. And with that, they've rebranded themselves as the top brand identity design platform, Looka. But why?
Just as your name can conjure images of you to strangers, the same can be said about logos and business names. While the main mission of providing delightful logos to entrepreneurs hasn't changed, the company now has more to offer. And this means their name had to evolve with their current – and future – identity as a business.
Hence, Looka was born. More than your average logo maker, today, they also have services ranging from social media kits, business cards, even a website builder! It's the same fast and smart technology, but with fresher design.
Just like Looka, entrepreneurs need to constantly be innovating – not just their products, but also themselves. Change can be scary. But if you don't keep up with the times, your competitor will. Your identity as a business needs to be flexible yet consistent. Think of it like growing up: you are still the same person as you were years before. But now, you're wiser and with more style!
Getting Started with Looka's Ultra-Fast Logo Maker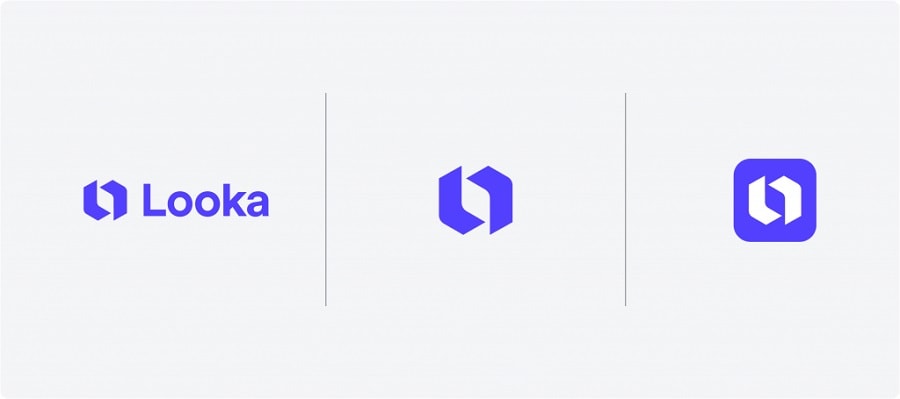 So which came first: the logo or the business?
Today, for as long as you have the passion, it doesn't really matter which came first. Always dreamed of having your own cafe? Don't be afraid to design a logo for it! Already selling handmade crafts to family and friends? Time to put a brand on that budding business!
Looka is here for you in every stage of your entrepreneurial journey. Here's how to get started:
Step 1: Easily sign up using your email, Google, Facebook account.
Step 2: Identify which industry you belong in (i.e. consulting, beauty, fitness, food, etc.).
Step 3: Pick logos you like from their suggested templates. This will help the AI provide smart selections for you based on these initial preferences.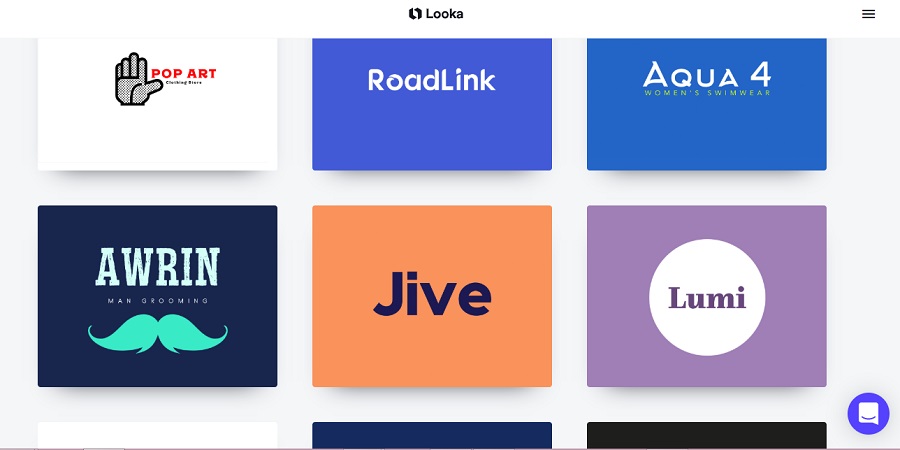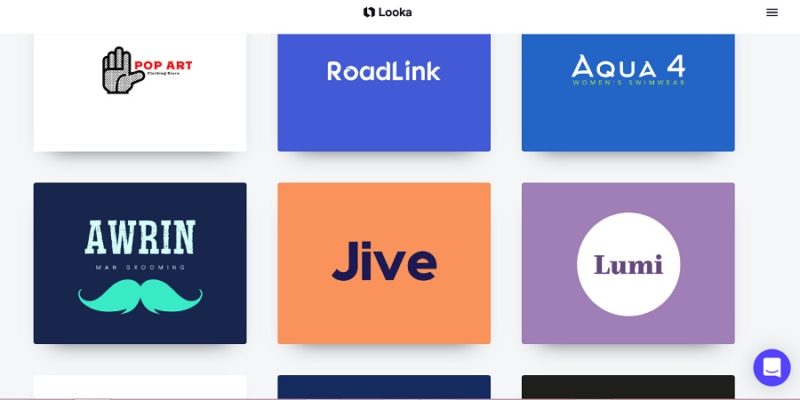 Step 4: Take care of the basics like color styles, your company name, slogan, and choosing icons. These elements will appear on your logo.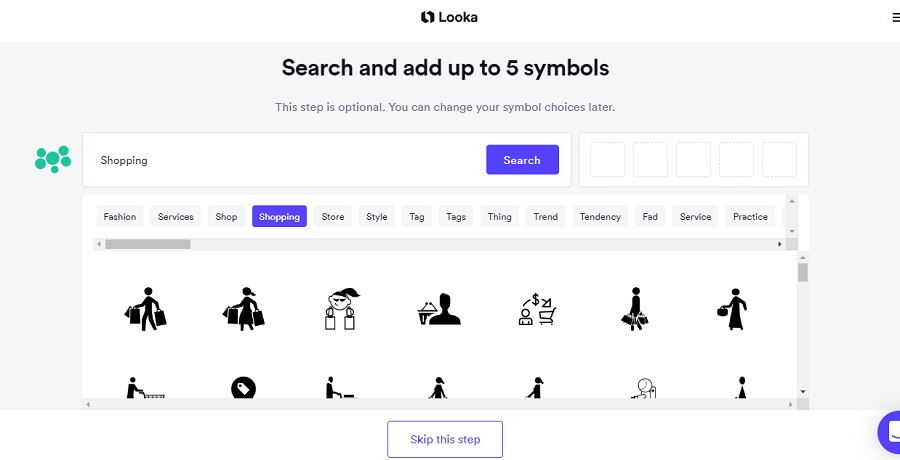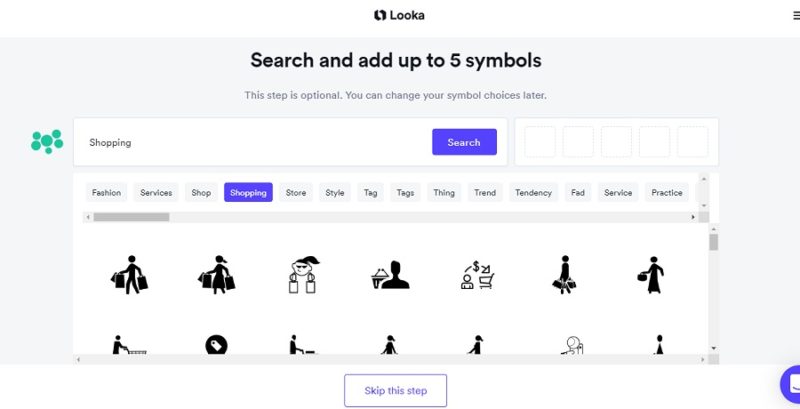 Step 5: Click on one of the designs provided by Looka's Artificial Intelligence! Their AI is smart and powerful enough to generate a bunch of great concepts for you. Try not to be overwhelmed and pick one that truly delights you.
Step 6: Feel free to edit the logo by changing the layout or color scheme. Every time you change an element, their AI will offer variations on the left side of the window. So keep an eye out for stuff you might like by scrolling down and saving your work. But you may also leave it as is if it's love at first sight!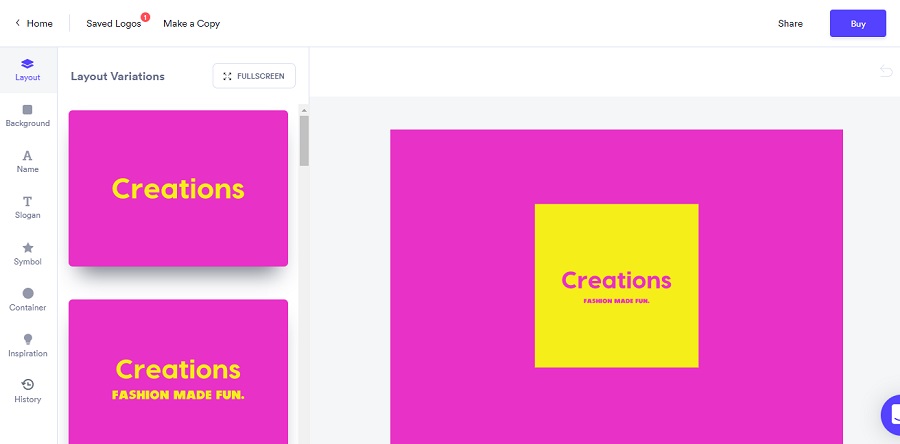 And that's it! Looka will save you time, money, and effort as you don't need plenty of resources for building your brand identity from the get-go. And that's especially helpful for folks who are not ready to lift their ideas off the ground just yet.
With just a chunk of your time and a couple of bucks, you can have a cool logo in minutes. Plus, nothing beats the satisfaction of having designed something yourself. You can create as many logo designs as you like – for FREE! You only pay once you're 100 percent sure that you love it. Before that, you can just play around with concepts and save them for later use.
If you've made up your mind that you're prepared to purchase, their Premium package includes everything you need to turn your business idea into a reality. This will consist of the logo you designed with full ownership, lifetime technical support, as well as multiple high-resolution file types (PNG, PDF, EPS vector and SVG vector files).
Want to go all the way? Their Enterprise package comes with everything from the Premium package as well as a social media kit, business card designs, and Google Ads credit. How cool is that?
Are you ready to build the brand of your dreams?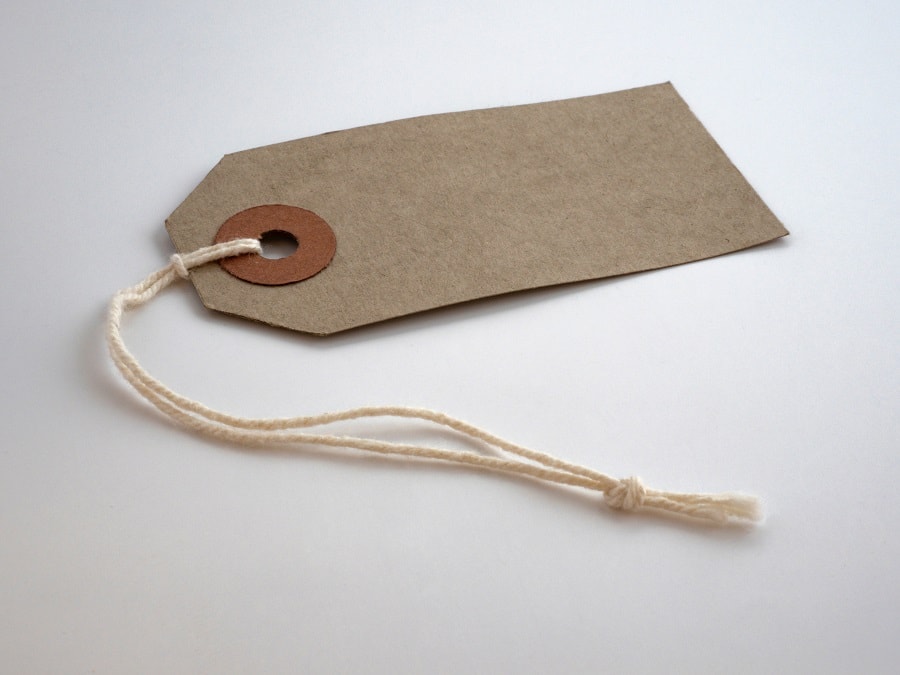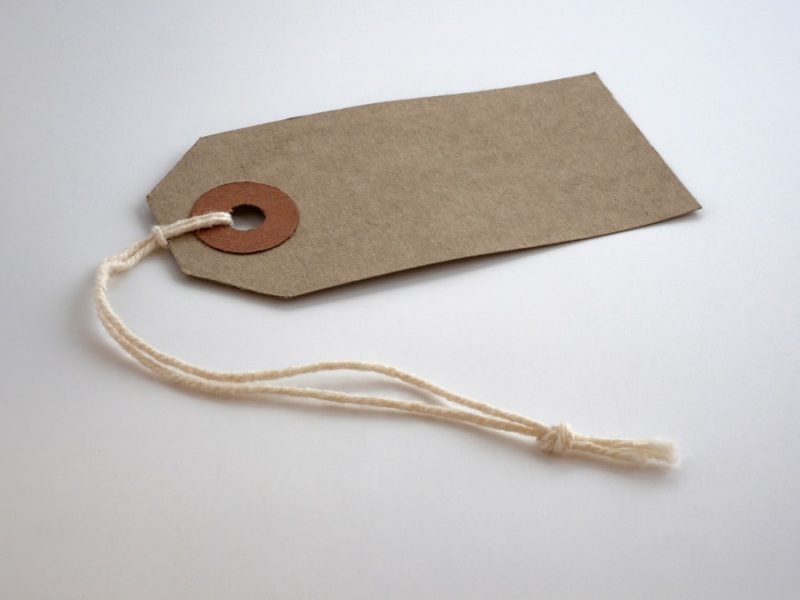 Don't overcomplicate your brand identity. Remember: it doesn't matter in which stage you are in your journey right now. You and your company will continue to grow from here. Dreams can change – and that's okay!
That's because with Looka, you can always rebrand or start from scratch. Their fast, intuitive platform will be here for you when you have a logo idea at 3AM, or once you're ready to give your business the website it deserves. And with more than 5,000 reviews on Trust Pilot, you know you're in good hands.
Whatever business you've been dreaming about building, you can start today. Start a brand that looks great from day one with a little help from Looka.