Last Updated on April 8, 2016
When you create a new website, the number one thing you'll want to do is be sure other people can find their way around your site. Navigation is key to making sure people can find what they want quickly and easily when it comes to your website. If they can't, they may get frustrated and leave. Not only that, but people are very quick to give up when it comes to searching online. Because there are so many sites out there, if they can't find the information they need on yours they may just move on. For these reasons, it's instrumental that you work towards making your site simple to work with.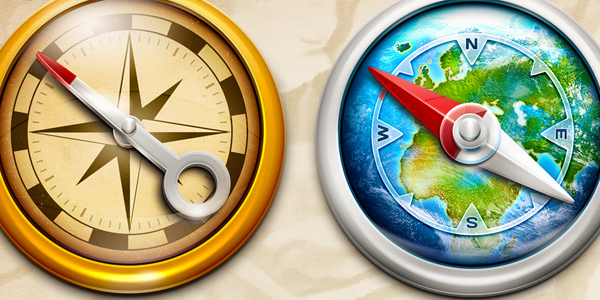 The question now becomes, how do you do that?  For starters, you need to remember these simple tips.
A site map is very helpful to visitors of your page because it lets them have a very visual way of seeing where they want to go next.  This is particularly important if your website is complicated and has lots of pages.
Putting a search bar is a great way to help your users navigate around the page.  This will allow them to easily find what they are looking for and reduce their frustration when it comes to utilizing your site.  This will also make them more likely to come back because they'll remember the usability of your website.
Having a multi-level site is a great way to keep things organized and easily accessible.  Drop down menus, left hand sub-navigation, and multi-level click throughs are all ways to help get your user from point A to point B.
Consistency is a great way to help your user.  By keeping the same menu on every page and maintaining the same color scheme, your user will quickly learn the way your site works.  Once they find that menu, they can simply find their way back to the home page if need be; or to any other page.
Grouping similar items by color is another way to make sure the navigator can find their way around.  Color coding like things will be an easy visual that registers with the user almost instantly.
When it comes to web design, the sky is the limit.  Your creativity is the only constraint because size and technology possibilities are limitless.  Think about what you want to accomplish and with these tips and your imagination, you can design the website you want.
Conclusion
This article was written by Allison Brenner. Allison is a copywriter at an online career school.  To learn more visit our web design school.
Did you enjoy this article? Got any feedback regarding this industry? Don't be shy, comment below and let us know! For more useful articles, please don't forget to subscribe to the RSS-feed and follow Inspirationfeed on Twitter, Google+ and Facebook! If you enjoyed the following article we humbly ask you to comment, and help us spread the word!