Last Updated on January 24, 2023
Have you ever needed to make ends meet, forgoing your sweetest pleasures? If you know this feeling, you aren't alone. Most people have experienced that at least once in a lifetime due to their bad money management.
Even if you earn good money, monthly expenses may defeat you. A mortgage, personal loan, residential rent, utility bills, groceries, let alone your individual needs are getting cosmically high, making you dizzy? What then?
How to survive with one salary, not overworking yourself and going mad? It can be a daunting task, but taking some simple steps and being consistent will help you manage your budget better. Here you have some ideas you can incorporate into your daily life.
Create a personal budget
The first and the most critical step you should take is to create a personal budget. Actually, hardly anyone practices it, which is a bad habit since it can clearly show you in what a financial situation you find yourself. That's why you'd better write down your monthly earnings and approximate expenses you bear.
Thanks to that, you'll find out whether you end up with a negative or a positive number at the end of each month. In the first case, it'll be a red flag for you that you have to reduce your outlays significantly.
In the second situation, you can be proud of yourself and start thinking of saving this money on particular aims. It would be useful if you had a personal finance app where you could systematically control what you spend money on and open a special section to stash your funds if you don't have any additional savings account.
Get rid of your debt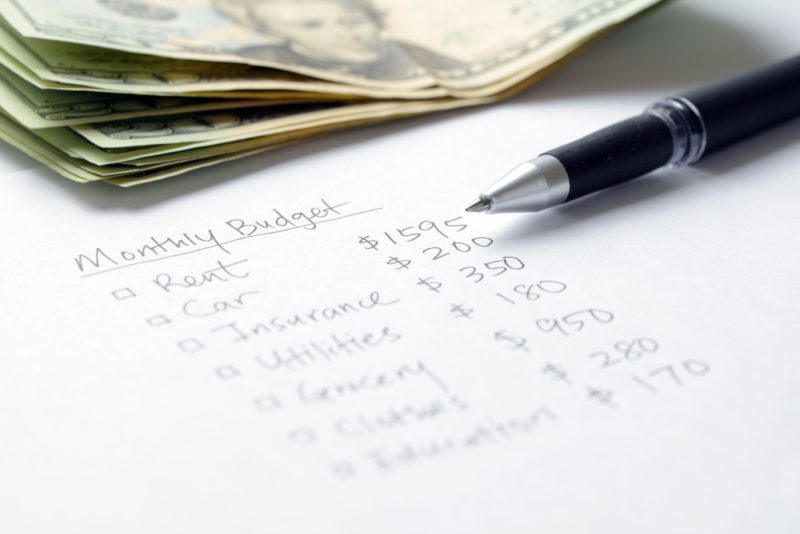 Everything sounds nice, but what if you have already been burdened with some debt which you have to repay? These days, most people can't afford to invest in their own flat or a new car, so they take personal loans, either traditional at banks, or online ones. To find more on the topic of loans, you can navigate to this website.
But if you already have debt, or to make things worse, a few obligations, try to consolidate them into one, ideally at the lowest interest rate. Then, it's enough to make payments regularly until you get rid of that.
Reduce any unnecessary expenses
Another simple thing you can do to manage your budget better is to reduce any unnecessary expenses. You will say that you don't have such? You're mistaken.
Everyone has some guilty pleasures on which they spend money. Think about your favorite coffee from Starbucks bought every day on the way to work or working lunch outside the office. Do you know how much you could save if you said no to these little treats? A lot!
But it doesn't mean that you can't drink coffee or have lunch with your coworkers. Of course, you can, but in another form. For example, bring your own coffee in a lovely thermal mug and home-cooked food, which is much healthier than fast food you usually eat out.
Set up a savings account
Once you have wiped off a debt, you can start thinking about setting up a savings account or an emergency fund in the case of any tragic incident or circumstances. It's useful to locate some funds on another account. Otherwise, it would be tempting for you to use them for other, unimportant aims.
Instead, having the frozen capital, you are more likely to put money aside for your greatest dreams. After some time, being a pensioner, except for your retirement pension, you'll be able to manage savings you have been collecting for years.
And you could spend them much as you like, either going on luxurious holidays to exotic countries or giving the part of them to your children and grandchildren.
Control your credit score
Finally, you should be aware of something like the credit score. It's the number that represents your creditworthiness, which plays a crucial role, especially if you consider taking a loan. It shows your income and credibility to the lender who estimates whether you are ready to repay a debt or not.
Thus, it's so important to check your credit score quite systematically and remove any possible errors if they appear there. They may determine your chances, and you probably want to look good in the eyes of the bank or any other lender.
As you have observed, managing your budget doesn't have to be so tricky as you suspected. It's just enough if you make a good business plan and you stick to it.