A mandala is a beautiful representation of the universe. Used as a spiritual and ritual symbol in Hinduism and Buddhism, mandalas are also a key part in meditation practices. If you like meditation – or you simply are looking for something to take your mind off anxiety or chaos – drawing a mandala might help you out.
Mandalas are also aesthetically pleasing. It's no wonder that artists and designers everywhere have used them in all kinds of installations, exhibits, and even merchandise. Don't be intimidated by its complicated look. If you've always liked mandalas but don't know how to create one, Calvin Drews from Drifter Studio has the answer with Mandala Creator Pro.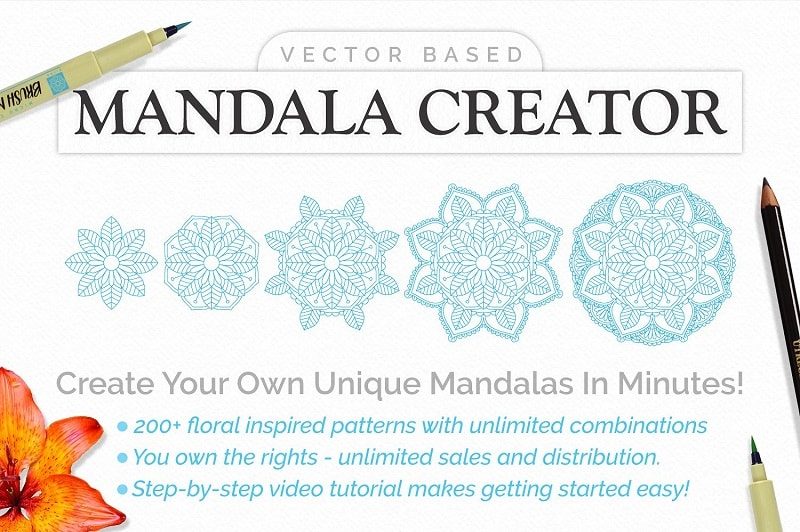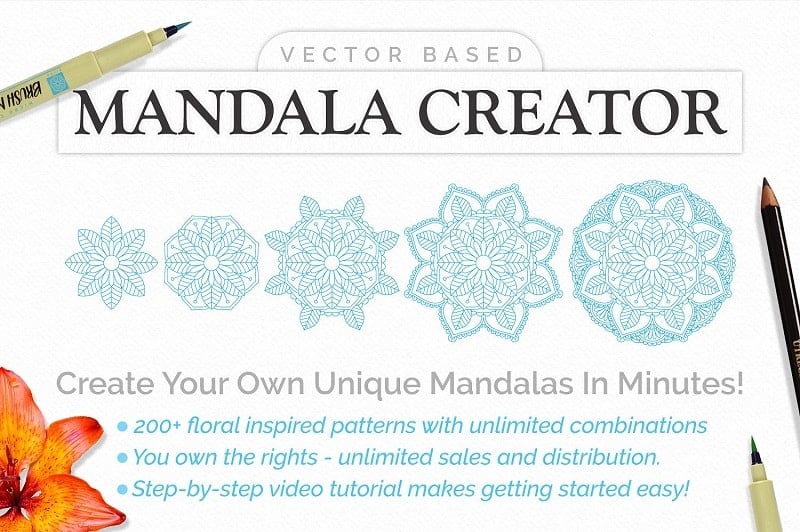 Mandala Creator Pro is perfect for those who want to create all kinds of fun projects involving mandalas, such as: cards, coloring books, wall decals, T-shirts and so much more. All you need is Adobe Illustrator and you can start making unique mandala rings in minutes. It's fast, easy, and customizable. Perfect for personal or commercial use.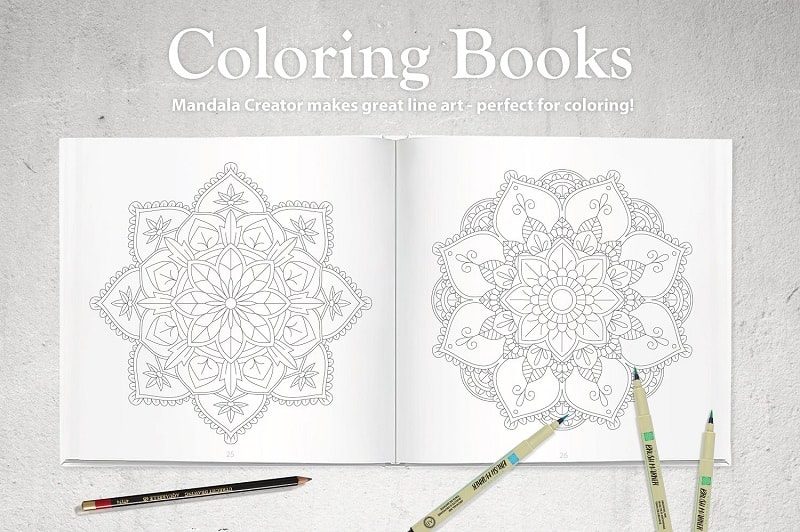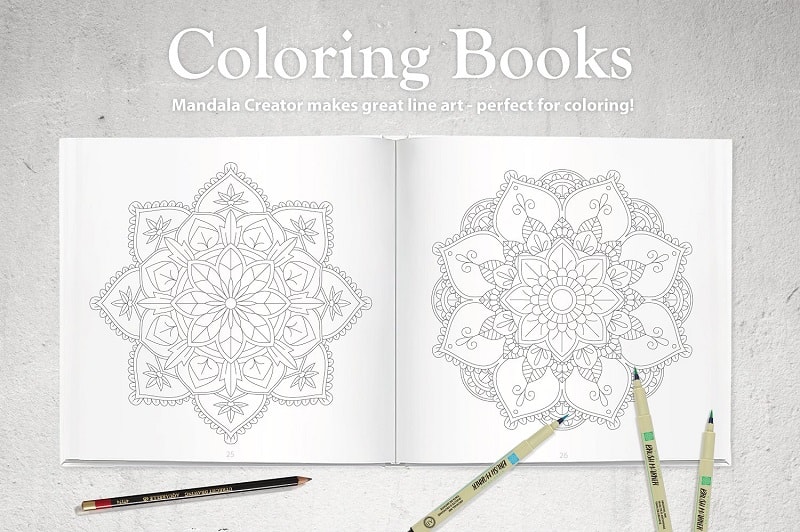 To maximize your Mandala Creator Pro, be sure to watch this video tutorial first:
Looks exciting, doesn't it? Download it today and discover more than 200 unique mandala combinations quickly and easily.