Who Is Mark Zuckerberg?
Mark Elliot Zuckerberg, popularly known as Mark Zuckerberg, is an American media magnate and internet entrepreneur who is famous for founding the social media networking site, Facebook, Inc.
Zuckerberg is also the chairman and CEO of Facebook, as well as the company's controlling shareholder. Besides Facebook, Zuckerberg is also associated with Breakthrough Starshot, a solar-sail spacecraft development project.
From 2010, Mark Zuckerberg has consistently appeared in Time magazine's list of the top 100 wealthiest and most influential people in the world. Zuckerberg was officially declared the youngest self-made billionaire in the world at the tender age of 23.
Due to his strong enterprising spirit and relentless work ethics, he was the only person under 40 years in the Forbes Top 20 Billionaires list, as of December 31, 2019.
Quick Facts
| | |
| --- | --- |
| Full Name: | Mark Elliot Zuckerberg |
| Popular Name: | Mark Zuckerberg |
| Gender: | Male |
| Birth Date: | May 14, 1984 |
| Age: | 39 years |
| Parents: | Edward Zuckerberg and Karen Zuckerberg |
| Siblings: | Randi Zuckerberg, Donna Zuckerberg, and Arielle Zuckerberg |
| Birth Place: | White Plains, New York |
| Nationality: | American |
| Ethnicity: | German, Austrian, and Poland |
| Education: | Ardsley High School, Philips Exeter Academy, and Harvard University |
| Marital Status: | Married |
| Sexual Orientation: | Straight |
| Wife/Spouse: | Priscilla Chan |
| Children: | Maxima Zuckerberg and August Chan Zuckerberg |
| Dating: | N/A |
| Net Worth: | 122.9 billion |
| Source of Wealth: | Entrepreneurship and Programming |
| Height: | 5′ 7.5″ (1.7 m) |
| Weight: | 70 kg; In pounds: 154 lbs. |
Early Life and Career Information
Mark Zuckerberg was born on May 14, 1984, in White Plains, New York, to Edward Zuckerberg and Karen Zuckerberg. His father was a dentist, whereas his mother was a psychiatrist. Zuckerberg attended the Ardsley High School and later on, transferred to Phillips Exeter Academy.
After graduating from high school, Mark Zuckerberg proceeded to Harvard University. During his university years, Zuckerberg teamed up with fellow college roommates, Andrew McCollum, Eduardo Saverin, Chris Hughes, and Dustin Moskovitz, to found Facebook. On February 4, 2004, the team formally unveiled Facebook.
Mark Zuckerberg began by launching Facebook to select college campuses, where the platform was generally well-received. He would later drop out of college to focus on growing the Facebook brand. Facebook has since grown from a college-based social networking service to the global corporate giant we know of it today.
Mark Zuckerberg's Net Worth
As of 2023, Mark Zuckerberg had a net worth of $122.9 billion. He has built his empire from his successful entrepreneurial ventures.
As you may have guessed by now, Facebook is Mark Zuckerberg's highest-earning venture. According to recent reports, Zuckerberg owns an estimated 400 million worth of shares in the company. The shares are categorized into different classes and each class comes with its own voting privileges.
To put it into a better perspective, Zuckerberg owns an estimated 12 million Class A shares and 365 million Class B shares. Thanks to his immense Class B shares, Zuckerberg enjoys 53% voting rights over Facebook.
He also controls a certain percentage of Class B voting rights of the company's co-founder, Dustin Moskovitz. That brings Mark's total voting power in Facebook to around 58%, making him the defector owner of the company.
One of the reasons behind Zuckerberg's incredibly high net worth is the fact that Facebook has witnessed a steady revenue growth ever since Mark founded the company in 2004.
In 2005, just a year after its establishment, Facebook received its first venture capital investment worth $12.7 million. In addition to these financial investments, Facebook's all-inclusive policies also contributed significantly to the company's speedy rise in fortunes.
By 2006, anyone with a valid email address could sign up for a free Facebook account from anywhere around the world. A year later, Zuckerberg was already trading shares of the company with global brands like Microsoft. It's estimated that since then, he has been earning an average of $9 billion annually from Facebook, much of which comes from the company's stock performance.
According to recent statistics, Facebook is one of the few companies whose fortunes haven't been affected by the ongoing COVID-19 pandemic. In the first quarter of 2020, Facebook generated $17.74 billion in revenue and attracted 1.73 billion users.
In addition to Facebook and other business ventures, Mark Zuckerberg is also a real estate mogul, with an estimated real estate portfolio of $220 million. The Zuckerberg family lives in a 5,000- square foot property in Palo Alto that he acquired in 2011 at a cost of $7 million.
Other properties associated with Zuckerberg include:
• A townhouse in San Francisco acquired in 2013 at a cost of $10 million,
• Two properties in Kauai, Hawaii, purchased in 2014 at a total cost of $100 million,
• Another home near Kauai purchased in 2017 for $45 million, and
• A compound in Lake Tahoe acquired in 2018 for $59 million.
Life Lessons from Mark Zuckerberg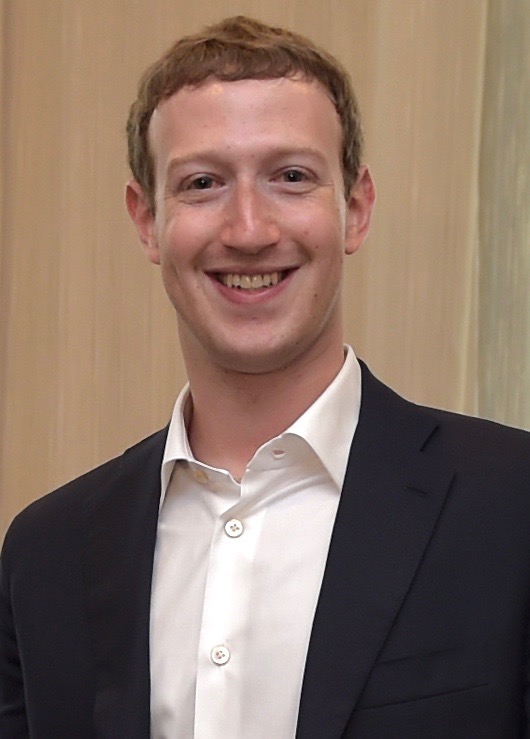 1. It's never too early to discover your talents and passions
While Mark Zuckerberg launched Facebook in 2004, his passion for computer programming goes way back. Mark first developed an interest in computer programming in 1995. At some point, he designed a program titled ZuckNet, which seamlessly connected all of his dad's office computers.
2. Follow your dreams
Dropping out of Harvard, which is considered as one of the best universities in the world, will always be a decision worth reconsidering. Mark weighed his options and probably reckoned that continuing with his studies at the university could have derailed his ambitions of growing his Facebook brand. So, he took the risk and as it turns out, the decision pays him some huge dividends.
3. Grow gradually but steadily
Mark Zuckerberg also reminds us that success cannot be achieved in one fell swoop. Facebook began from humble beginnings but through Mark's continued efforts to introduce newer and better features, the company presently commands the lion's share of the market's social media users.
The following are some memorable quotes from Mark Zuckerberg:
"Give everyone the power to share anything with anyone."
"I think a simple rule of business is, if you do the things that are easier first, then you can actually make a lot of progress."
"Move fast and break things. Unless you are breaking stuff you are not moving fast enough."
"People don't care about what you say, they care about what you build."
"When you give everyone a voice and give people power, the system usually ends up in a really good place. So, what we view our role as, is giving people that power."
Wrap Up
At a net worth of $80 billion, Mark Zuckerberg has earned more wealth than many people will ever make in their lifetime. He may not be the richest person on the planet today. But with so many years ahead of him, Mark is undoubtedly a serious contender for that prestigious title.