Born on May 14, 1984, in White Plains, NY, Mark Elliot Zuckerberg is a very successful millennial. He is a widely recognized computer programmer and a famous Internet entrepreneur. He is best known as the co-founder and CEO of arguably the biggest social networking website, Facebook.
Pre-Facebook Years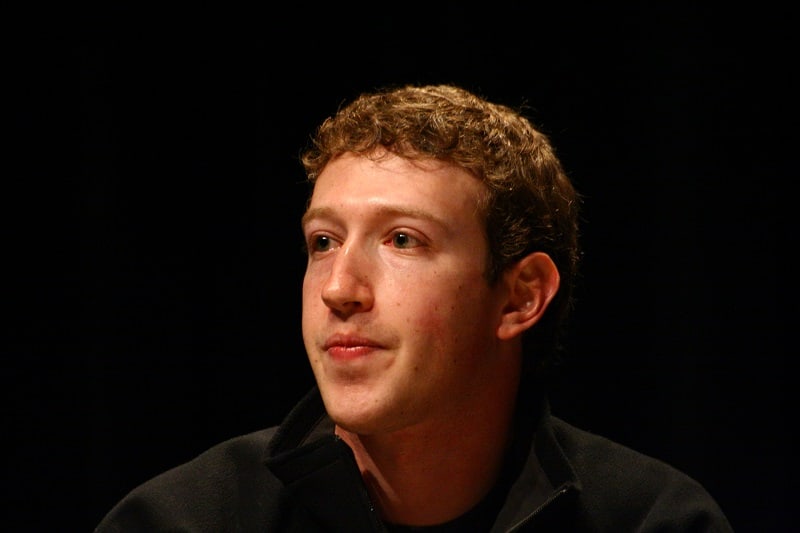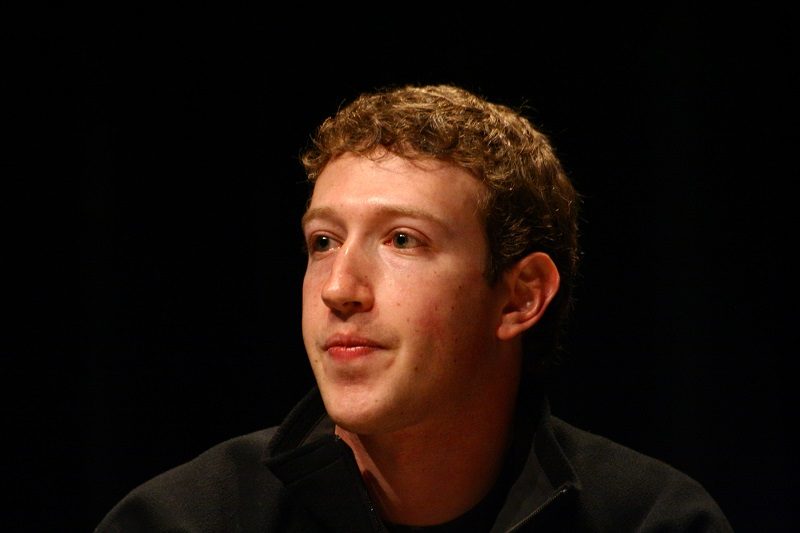 Mark Zuckerberg grew up in Dobbs Ferry with his parents, Edward and Karen, and three sisters. He started his studies at Ardsley High School in New York. Soon after, he transferred to a private school in New Hampshire, the Phillips Exeter Academy.
There, Zuckerberg exhibited his academic prowess, particularly in English literature, mathematics, and foreign languages. He likewise learned to be fluent in French, ancient Greek, Hebrew and Latin.  He also became the captain of the fencing team.
During middle school, his father taught him Atari BASIC programming. Eventually, the older Zuckerberg hired David Newman, a software programmer, to tutor his son about advanced programming.
When he was in high school, Zuckerberg also went to Mercy College, a private research university, to continue his studies in software programming. At that period, he designed the ZuckNet. It was a communications software that established a network between the computer in his father's office and the desktops they have at home.
Soon after, Zuckerberg created a music player that was hardwired to retain the music choices of the listener. He called the program the Synapse Media Player.
Facebook's Early Years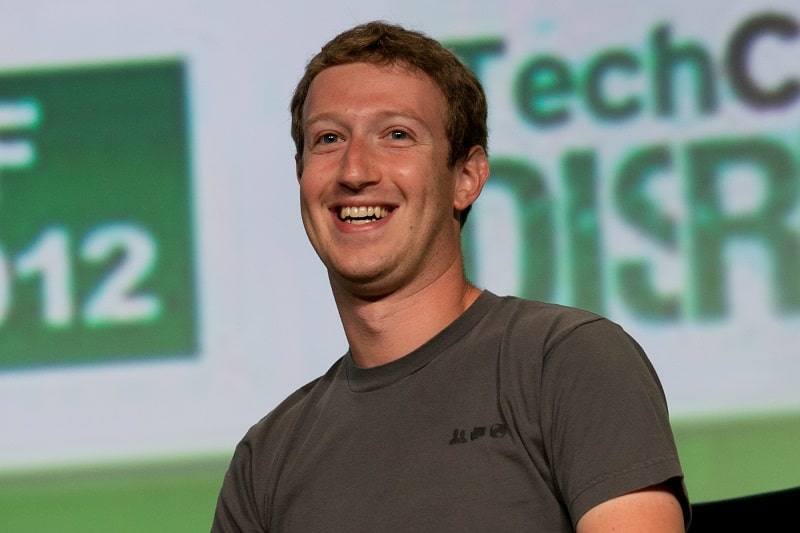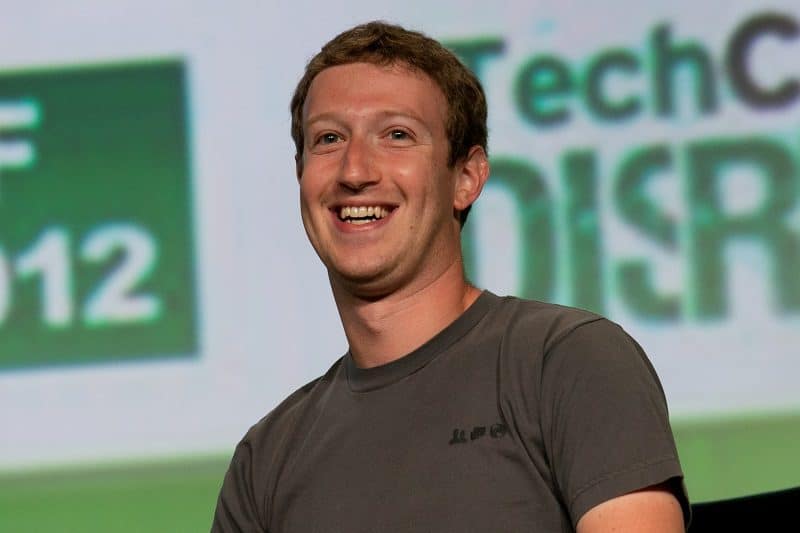 In 2002, Mark Zuckerberg attended Harvard University. Just two years after, he launched a directory site called thefacebook.com (now Facebook). It was initially a network where Harvard students can enter their personal information and photos. Zuckerberg designed the template used in the directory. Two weeks after its launch, half of the Harvard populace had a profile in the social site.
Chris Hughes and Dustin Moskovitz, his Harvard roommates, helped Zuckerberg add various features to make the website available to other campuses like Yale and Dartmouth. The social networking website quickly became popular beyond Harvard.
Hundreds of students from various universities registered as users. They started to create profiles and upload their photos. Just as quickly, Facebook became an avenue to easily keep in touch with friends.
Facebook largely differed from other social sites that were prominent during those times. It boosted the concept of "trusted connections" given that the site required its users to register real email addresses and names. It also had a significant focus on networking. The information shown in the user's profile can also be visible to the user's friends of friends. Zuckerberg described this concept as a "social graph."
Eventually, Zuckerberg left Harvard before graduating to concentrate on Facebook. He then became the president and CEO of the fledgling company. In 2004, the Facebook founders relocated to Palo Alto, California.
Zuckerberg discussed his plans for the site with Peter Thiel, a venture capitalist, in hopes of acquiring the company's seed money. Just a year after transferring to California, Facebook obtained its first key infusion of capital worth $12.7 million. In September 2005, Zuckerberg's company opened the social site to high school students. At the same time, universities and colleges across the globe also started to join Facebook.
By September 2006, any person with a valid e-mail address could register to the site's regional network. It was also during that time that the Facebook CEO turned down a whopping $1 billion acquisition offer from Yahoo!
But in 2007, Facebook and Microsoft had a deal that made the latter pay $240 million to acquire a 1.6 percent stake in the social site. In 2009, Digital Sky Technologies paid $200 million to acquire a 1.96 percent stock share.
One-Dollar Salary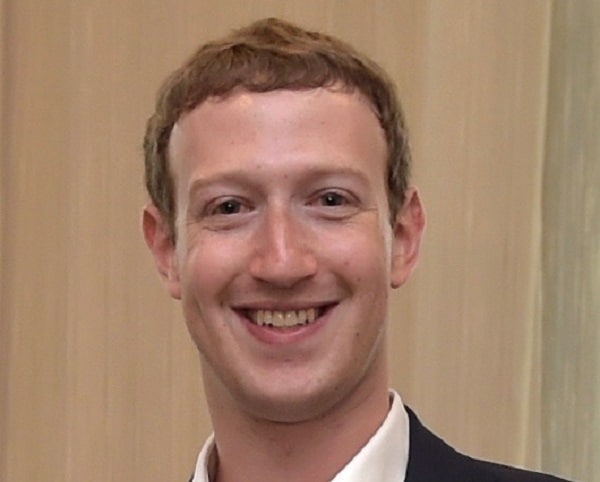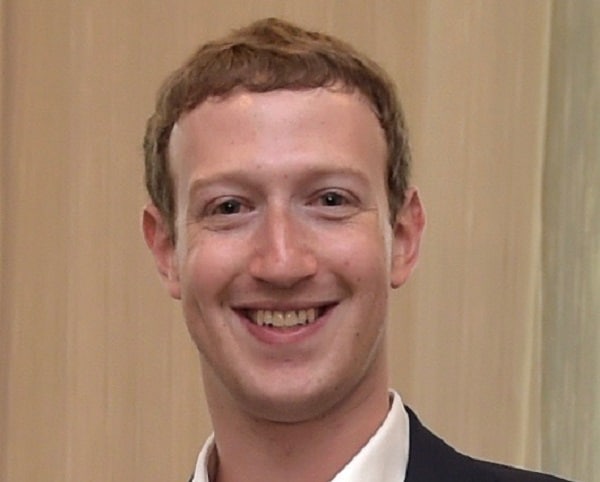 In 2013, Mark Zuckerberg officially became a member of an extremely elite club. On that year, Facebook's founder, president, and CEO started receiving a $1 salary each year. The rarefied "one-dollar-a-year salary" group includes Larry Page, CEO of Google, John Mackey, CEO of Whole Foods, Elon Musk, CEO of Tesla, Meg Whitman, CEO of HP, and Mark Pincus, CEO of Zynga.
In an interview, Zuckerberg noted that he already made enough money to last him a lifetime. As such, he would like to focus on ensuring that he could do the most possible good with the resources he had. Even with a $1 salary each year, Zuckerberg's current network is estimated to be $74.2 billion, making him the fifth richest person in the world according to Forbes' 2016 list.
Personal Life
During his second year at Harvard, Mark Zuckerberg met a fellow student, Priscilla Chan, at a frat party. The two began dating in 2003. Nine years later, Zuckerberg and Chan wed in the backyard of their Palo Alto house.
It was a double celebration as Chan had also graduated from medical school. On December 2015, after three miscarriages, the two welcomed their first child, a daughter they named Maxima. In August 2017, Chan gave birth to their second daughter, August.
Below are motivating and thought-provoking quotes from Facebook's Mark Zuckerberg.
Mark Zuckerberg Quotes
"Move fast and break things. Unless you are breaking stuff you are not moving fast enough." – Mark Zuckerberg
"I mean, the real story is actually pretty boring, right? I mean, we just sat at our computers for six years and coded." – Mark Zuckerberg
"People don't care about what you say, they care about what you build." – Mark Zuckerberg
"I think a simple rule of business is, if you do the things that are easier first, then you can actually make a lot of progress." – Mark Zuckerberg
"Give everyone the power to share anything with anyone." – Mark Zuckerberg
"The biggest risk is not taking any risk. In a world that is changing really quickly, the only strategy that is guaranteed to fail is not taking risks." – Mark Zuckerberg
"If you just work on stuff that you like and you're passionate about, you don't have to have a master plan with how things will play out." – Mark Zuckerberg
"People can be really smart or have skills that are directly applicable, but if they don't really believe in it, then they are not going to really work hard." – Mark Zuckerberg
"Our society needs more heroes who are scientists, researchers, and engineers. We need to celebrate and reward the people who cure diseases, expand our understanding of humanity and work to improve people's lives." – Mark Zuckerberg
"I look at Google and think they have a strong academic culture. Elegant solutions to complex problems." – Mark Zuckerberg
"Don't let anyone tell you to change who you are." – Mark Zuckerberg
"I'm here to build something for the long-term. Anything else is a distraction." – Mark Zuckerberg
"Instead of building walls, we can help build bridges." – Mark Zuckerberg
"I think the internet is really good in general because it helps people get access to more information." – Mark Zuckerberg
"Nothing influences people more than a recommendation from a trusted friend." – Mark Zuckerberg
"By giving people the power to share, we're making the world more transparent." – Mark Zuckerberg
"Advertising works most effectively when it's in line with what people are already trying to do." – Mark Zuckerberg
"Whatever you build, build with care. Anyone who has built something big, has done it with care." – Mark Zuckerberg
"The question isn't, 'What do we want to know about people?' It's, 'What do people want to tell about themselves." – Mark Zuckerberg
"We look for people who are passionate about something. In a way, it almost doesn't matter what you're passionate about." – Mark Zuckerberg
"A guy who make a new chair doesn't owe money to everyone who ever built a chair." – Mark Zuckerberg
"In fifteen years we'll be teaching programming just like reading and writing, and wondering why we didn't do it sooner." – Mark Zuckerberg
"Every application will be designed from the ground up to use real identity and friends." – Mark Zuckerberg
"You don't let people deter you. That's how you do it." – Mark Zuckerberg
"In terms of doing work and in terms of learning and evolving as a person, you just grow more when you get more people's perspectives, I really try and live the mission of the company and keep everything else in my life extremely simple." – Mark Zuckerberg
"The biggest mistake we've made as a company is betting on HTML5 over native." – Mark Zuckerberg

"My goal was never to just create a company. It was to build something that actually makes a really big change in the world." – Mark Zuckerberg
"Helping a billion people connect is amazing, humbling and by far the thing I am most proud of in my life." – Mark Zuckerberg
"We're making a long-term bet that immersive, virtual and augmented reality will become a part of people's daily life." – Mark Zuckerberg
"Books allow you to fully explore a topic and immerse yourself in a deeper way than most media today." – Mark Zuckerberg
"It takes courage to choose hope over fear." – Mark Zuckerberg
"My number one piece of advice is: You should learn how to program." – Mark Zuckerberg
"Some people dream of success, while others wake up and work hard at it." – Mark Zuckerberg
"The question I ask myself like almost every day is, 'Am I doing the most important thing I could be doing?" – Mark Zuckerberg
"Find that thing you are super passionate about." – Mark Zuckerberg
"So many businesses get worried about looking like they might make a mistake, they become afraid to take any risk. Companies are set up so that people judge each other on failure." – Mark Zuckerberg
"Simply put: we don't build services to make money; we make money to build better services." – Mark Zuckerberg
"This is a perverse thing, personally, but I would rather be in the cycle where people are underestimating us. It gives us latitude to go out and make big bets that excite and amaze people." – Mark Zuckerberg
"I think as a company, if you can get those two things right–having a clear direction on what you are trying to do and bringing in great people who can execute on the stuff–then you can do pretty well." – Mark Zuckerberg
"People think innovation is just having a good idea but a lot of it is just moving quickly and trying a lot of things." – Mark Zuckerberg
"Building a mission and building a business go hand-in-hand." – Mark Zuckerberg
"You are better off trying something and having it not work and learning from that than not doing anything at all." – Mark Zuckerberg
"My friends are people who like building cool stuff. We always have this joke about people who want to just start companies without making something valuable. There's a lot of that in Silicon Valley." – Mark Zuckerberg
"You get a reputation for stability if you are stable for years." – Mark Zuckerberg
"Our philosophy is that we care about people first." – Mark Zuckerberg
"Founding a company is hard. Most of it isn't smooth. You'll have to make very hard decisions. You have to fire a few people. Therefore, if you don't believe in your mission, giving up is easy. The majority of founders give up. But the best founders don't give up." – Mark Zuckerberg
"If you're always under the pressure of real identity, I think that is somewhat of a burden." – Mark Zuckerberg
"I'm trying to make the world a more open place." – Mark Zuckerberg
"There is a huge need and a huge opportunity to get everyone in the world connected, to give everyone a voice and to help transform society for the future. The scale of the technology and infrastructure that must be built is unprecedented, and we believe this is the most important problem we can focus on." – Mark Zuckerberg
"I think that more flow of information, the ability to stay connected to more people makes people more effective as people. And I mean, that's true socially. It makes you have more fun, right. It feels better to be more connected to all these people. You have a richer life." – Mark Zuckerberg