Marriage isn't just about bringing together of two people who love each other; it is also the union of differences as each person brings to the union different personalities, values, quirks, and qualities. Marriage transforms all these different parts into a whole. 
Through life's ups and downs, your spouse is the person who will be with you through it all, the person whom you will be making memories with and spending your life with. 
The Importance of Marriage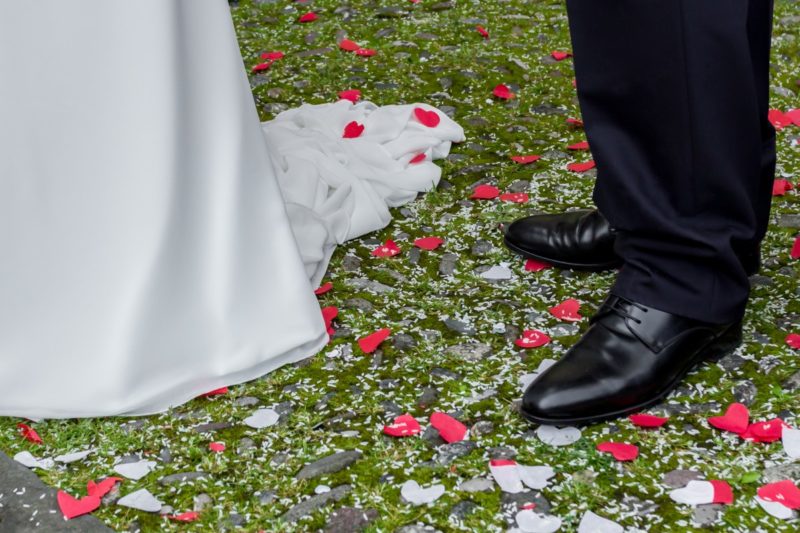 A marriage is more than just a union. It is a life-changing event that will come to define who you are and what your life will be like from now on.
But why is marriage important? What purposes does it serve?
Marriage Signals a New Beginning
Marriage marks a different chapter of your life which involves you starting your own household with the person you love. This new beginning teaches you how to become selfless as you will be taking care of your spouse and children. Moreover, it's a spiritual and emotional union between two people. 
It Fosters Openness
When you get married, you become one with your spouse. It brings you and your spouse together through life's many challenges, hardships, and uncertainties.
It also brings you together during life's moments of joy, achievements, and adventures. You become more open and vulnerable with your spouse throughout your marriage, helping to see and understand each other better as individuals and as a unit.
It Gives Your Life a Greater Purpose
Marriage gives more meaning to your life. You become responsible for another life. You strive to work towards a larger goal, maybe towards something that you haven't even thought was possible to imagine before marriage. You see yourself transforming into a better version of yourself because now, it's not all just about you anymore. 
Health
Marriage affects the health. On the one hand, a good marriage can work wonders for your health. A great lifelong partnership can promote longevity, reduce the risk of heart disease, and give you mental health benefits such as less depression and less anxiety. 
On the other hand, marital stress may lead to the development or even the doubling of health risks such as diabetes and heart disease.  
What Makes a Marriage Work?
There are many things that contribute to making a marriage work such as love, commitment, attention, willingness to compromise, and trust. Aside from these, there are other factors that come together to help a marriage become what it is, a union of two souls who love each other deeply.
Communication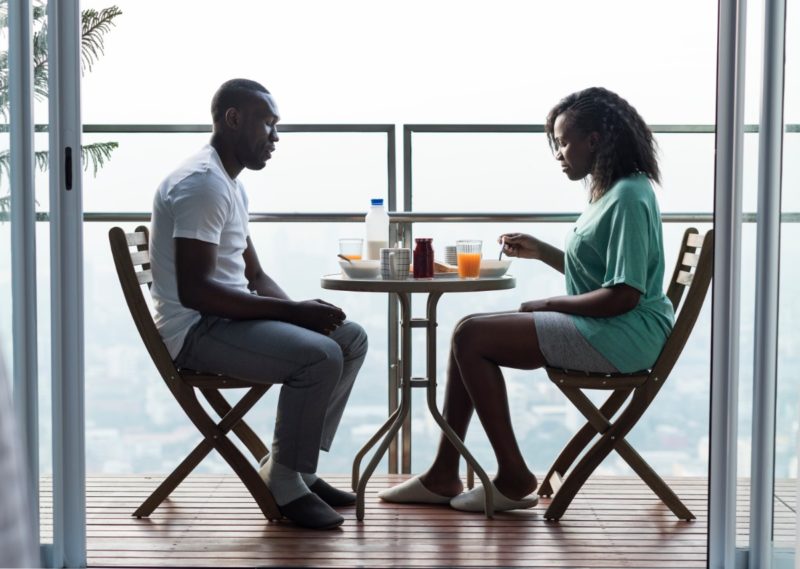 One of the important factors that shouldn't be overlooked is the value of communication in a marriage. How you manage and discuss your issues plays a crucial role in making a marriage work.
If you love your partner, let them know how you feel. If you get annoyed by something that your partner does, communicate it to them. Open communication is the key to a long and loving union.
Working Together
A couple that has been married for nearly 75 years can attest to the fact that working together is one of the things that make a marriage work.
Making big, life-changing decisions together as a team helped strengthen their bond. Having good teamwork as a couple is a good foundation of their long-lasting marriage.
Having Emotional Closeness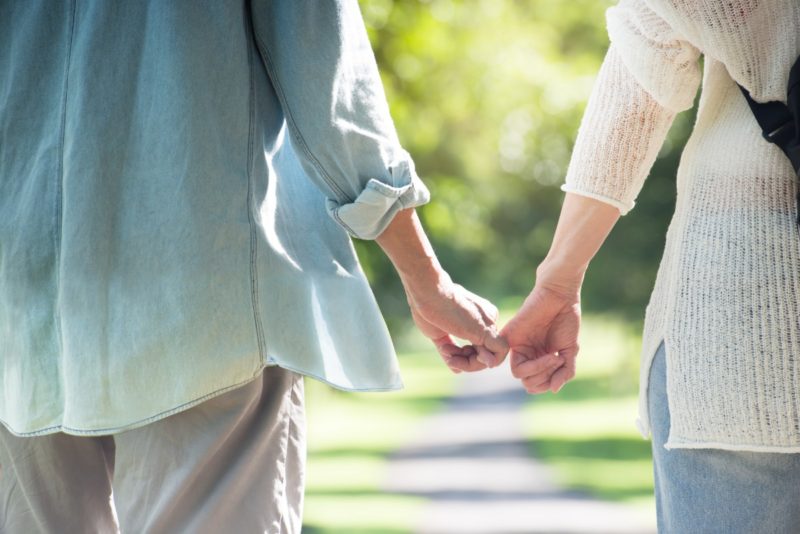 Having emotional closeness allows you to get to know each other better. This allows you to have a deeper understanding and better empathy for each other. Emotional closeness involves being completely open and vulnerable to each other. One way to achieve this closeness is through attentively listening to your partner.
Marriage might not be rocket science but it takes a lot to make the union work through the curveballs life throws at you. Even through the brief moments that remind you of the sacredness and truth of the love that you have for each other.
But everything will all be worth it at the end of the day, when you hold your partner's hand and feel the love that you have for each other.
Here are # quotes that will inspire you to reaffirm your bond with your spouse.
Marriage Quotes and Sayings
"It is not a lack of love, but a lack of friendship that makes unhappy marriages." – Friedrich Nietzsche
"So it's not gonna be easy. It's going to be really hard; we're gonna have to work at this everyday, but I want to do that because I want you. I want all of you, forever, everyday. You and me…everyday." – Nicholas Sparks, The Notebook
"It is a truth universally acknowledged, that a single man in possession of a good fortune, must be in want of a wife." – Jane Austen, Pride and Prejudice
"Happiness is only real when shared." – Jon Krakauer, Into the Wild
"The trouble is not that I am single and likely to stay single, but that I am lonely and likely to stay lonely." – Charlotte Brontë
"To be fully seen by somebody, then, and be loved anyhow – this is a human offering that can border on miraculous." – Elizabeth Gilbert, Committed
"You know it's never fifty-fifty in a marriage. It's always seventy-thirty, or sixty-forty. Someone falls in love first. Someone puts someone else up on a pedestal. Someone works very hard to keep things rolling smoothly; someone else sails along for the ride." – Jodi Picoult, Mercy
"Marriage can wait, education cannot." – Khaled Hosseini, A Thousand Splendid Suns
"Never marry at all, Dorian. Men marry because they are tired, women, because they are curious: both are disappointed."

Oscar Wilde, The Picture of Dorian Gray
"I don't want to be married just to be married. I can't think of anything lonelier than spending the rest of my life with someone I can't talk to, or worse, someone I can't be silent with."

Mary Ann Shaffer, The Guernsey Literary and Potato Peel Pie Society
"And she's got brains enough for two, which is the exact quantity the girl who marries you will need."

G. Wodehouse, Mostly Sally
"I know enough to know that no woman should ever marry a man who hated his mother."

Martha Gellhorn, Selected Letters
"The trouble with some women is that they get all excited about nothing – and then marry him."
"No woman wants to be in submission to a man who isn't in submission to God!" – T D Jakes
"To say that one waits a lifetime for his soulmate to come around is a paradox. People eventually get sick of waiting, take a chance on someone, and by the art of commitment become soulmates, which takes a lifetime to perfect." – Criss Jami, Venus in Arms
"Love, n. A temporary insanity curable by marriage." – Ambrose Bierce, The Unabridged Devil's Dictionary
"Sometimes I wonder if men and women really suit each other. Perhaps they should live next door and just visit now and then." – Katharine Hepburn
"When in a relationship, a real man doesn't make his woman jealous of others, he makes others jealous of his woman." – Steve Maraboli, Unapologetically You
"If I get married, I want to be very married." – Audrey Hepburn
"Marriage is a fine institution, but I'm not ready for an institution." – Mae West, The 2,548 Best Things Anybody Ever Said
"Longed for him. Got him. Shit." – Margaret Atwood
"An unhappy alternative is before you, Elizabeth. From this day you must be a stranger to one of your parents. Your mother will never see you again if you do not marry Mr. Collins, and I will never see you again if you do." – Jane Austen, Pride and Prejudice
"Why does a woman work ten years to change a man, then complain he's not the man she married?" – Barbra Streisand
"By all means marry; if you get a good wife, you'll become happy; if you get a bad one, you'll become a philosopher." – Socrates
"After all these years, I see that I was mistaken about Eve in the beginning; it is better to live outside the Garden with her than inside it without her." – Mark Twain, Diaries of Adam & Eve
"When two people are under the influence of the most violent, most insane, most delusive, and most transient of passions, they are required to swear that they will remain in that excited, abnormal, and exhausting condition continuously until death do them part." – George Bernard Shaw, Getting Married
"Some people claim that marriage interferes with romance. There's no doubt about it. Anytime you have a romance, your wife is bound to interfere." – Groucho Marx
"You can measure the happiness of a marriage by the number of scars that each partner carries on their tongues, earned from years of biting back angry words." – Elizabeth Gilbert, Committed
"A great marriage is not when the 'perfect couple' comes together. It is when an imperfect couple learns to enjoy their differences." – Dave Meurer
"What greater thing is there for two human souls, than to feel that they are joined for life–to strengthen each other in all labor, to rest on each other in all sorrow, to minister to each other in all pain, to be one with each other in silent unspeakable memories at the moment of the last parting?" – George Eliot, Adam Bede
"The problem with marriage is that it ends every night after making love, and it must be rebuilt every morning before breakfast." – Gabriel García Márquez
"There is one thing more exasperating than a wife who can cook and won't, and that's a wife who can't cook and will." – Robert Frost
"There is nothing more admirable than when two people who see eye to eye keep house as man and wife, confounding their enemies and delighting their friends." – Homer, The Odyssey
"To keep your marriage brimming, with love in the wedding cup, whenever you're wrong, admit it; whenever you're right, shut up." – Ogden Nash
"I know what it is to live entirely for and with what I love best on earth. I hold myself supremely blest – blest beyond what language can express; because I am my husband's life as fully as he is mine." – Charlotte Brontë, Jane Eyre
"The best thing a girl can be is a good wife and mother. It is a girl's highest calling. I hope I am ready." – Nancy E. Turner
"One can be very much in love with a woman without wishing to spend the rest of one's life with her." – Somerset Maugham, The Painted Veil
"Patience gives your spouse permission to be human. It understands that everyone fails. When a mistake is made, it chooses to give them more time that they deserve to correct it. It gives you the ability to hold on during the rough times in your relationship rather than bailing out under the pressure." – Stephen Kendrick, The Love Dare
"Find a woman who makes you feel more alive. She won't make life perfect but she'll make it infinitely more interesting. And then love her with all that's in you." – Gayle G. Roper, Shadows on the Sand
"A good marriage is where both people feel like they're getting the better end of the deal." – Anne Lamott, Joe Jones
"My husband and I have never considered divorce…murder sometimes, but never divorce." – Joyce Brothers
"He didn't marry you to become king. He became king because he wanted to marry you." – Megan Whalen Turner, The King of Attolia
"If there is such a thing as a good marriage, it is because it resembles friendship rather than love." – Michel de Montaigne
"The essential matrimonial facts: that to be happy you have to find variety in repetition; that to go forward you have to come back to where you begin." – Jeffrey Eugenides, Middlesex
"Getting divorced just because you don't love a man is almost as silly as getting married just because you do." – Zsa Zsa Gabor
"Become the kind of person the kind of person you would like to marry would like to marry." – Douglas Wilson
"Marriage must fight constantly against a monster which devours everything: routine." – Honore de Balzac
"Maybe you expected marriage to be perfect – I guess that's where you and I are different. See, I thought it would be all about making mistakes, but doing it with someone who's there to remind you what you learned along the way." – Jodi Picoult, Handle with Care
"Say you'll marry me when I come back or, before God, I won't go. I'll stay around here and play a guitar under your window every night and sing at the top of my voice and compromise you, so you'll have to marry me to save your reputation." – Margaret Mitchell, Gone with the Wind
"Before I got married I had six theories about raising children; now, I have six children and no theories." – John Wilmot
"Here's my advice to you: don't marry until you can tell yourself that you've done all you could, and until you've stopped loving the women you've chosen, until you see her clearly, otherwise you'll be cruelly and irremediably mistaken. Marry when you're old and good for nothing…Otherwise all that's good and lofty in you will be lost." – Leo Tolstoy, War and Peace
"Finding a life partner is like choosing a bed. You need one as a friend either in times of health or sickness. Freshness or weariness. Happiness or sadness. And we can be certain that we've picked the right one without having to sleep with it first." – Isman H. Suryaman
"I'm done. I don't need anything more out of life. I have you, and that's enough." – Alessandra Torre
"When a woman thinks her husband is a fool, her marriage is over. They may part in one year or ten; they may live together until death. But if she thinks he is a fool, she will not love him again."

Philippa Gregory, The Other Queen
"I think of how each person in a marriage owes it to the other to find individual happiness, even in a shared life. That this is the only way to grow together, instead of apart." – Emily Giffin, Heart of the Matter
"A good marriage is one which allows for change and growth in the individuals and in the way they express their love." – Pearl Buck
"I love being married. It's so great to find that one special person you want to annoy for the rest of your life." – Rita Rudner
"To complain that I could only be married once was like complaining that I had only been born once." – K. Chesterton
"No woman marries for money; they are all clever enough, before marrying a millionaire, to fall in love with him first." – Cesare Pavese
"Mara, that's the life I want to give you. That's what I'm offering you. I want to fill your life with color and warmth. I want to fill it with light. Give me a chance" – Francine Rivers, Redeeming Love
"I imagine there must be only a very, very few men in the world, that I should like to marry; and of those few, it is ten to one I may never be acquainted with one; or if I should, it is twenty to one he may not happen to be single, or to take a fancy to me." – Anne Brontë, The Tenant of Wildfell Hall
"A woman is not property, and husbands who think otherwise are living in a dream world." – Robert A. Heinlein, Time Enough for Love
"If I had a girl I should say to her, 'Marry for love if you can, it won't last, but it is a very interesting experience and makes a good beginning in life. Later on, when you marry for money, for heaven's sake let it be big money. There are no other possible reasons for marrying at all." – Nancy Mitford, Christmas Pudding
"I have yet to hear a man ask for advice on how to combine marriage and a career." – Gloria Steinem
"When women hold off from marrying men, we call it independence. When men hold off from marrying women, we call it fear of commitment." – Warren Farrell
"Marrying means to halve one's rights and double one's duties." – Arthur Schopenhauer
"Marriage is about compromise; it's about doing something for the other person, even when you don't want to." – Nicholas Sparks, The Wedding
"[O]ur honeymoon will shine our life long: its beams will only fade over your grave or mine." – Charlotte Brontë, Jane Eyre
"Let men tremble to win the hand of woman, unless they win along with it the utmost passion of her heart!" – Nathaniel Hawthorne, The Scarlet Letter
"And everyone is always saying that marriage is really hard and takes a lot of work. But the thing is, when you know that you love someone, those things don't matter. You have to push all the everyday things and the outside world away, and just enjoy knowing that this is the man who has the chest your head is meant to lie on." – Erin McCarthy, Hot Finish
"Marriage becomes hard work once you have poured the entirety of your life's expectations for happiness into the hands of one mere person. Keeping that going is hard work." – Elizabeth Gilbert, Committed
"Two people can only live as one when each is prepared to give and receive trust and understanding. Above that lies respect. Without respect for how the other feels, no marriage is worthwhile." – Helen Hollick, The Kingmaking
"My wife and I tried to breakfast together, but we had to stop or our marriage would have been wrecked." – Winston S. Churchill
"But they love each other. Isn't that what love means? That you're supposed to be there for the other person to turn to, no matter what?" – Cassandra Clare
"(Regarding Marriage) Both people need to care deeply about the other person, to put the other's needs before their own, and to make a daily commitment to that person to stick it out." – Alessandra Torre, Blindfolded Innocence
"In a time when nothing is more certain than change, the commitment of two people to one another has become difficult and rare. Yet, by its scarcity, the beauty and value of this exchange have only been enhanced." – Robert Sexton
"I am anchored on a resolve you cannot shake. My heart, my conscience shall dispose of my hand — they only. Know this at last." – Charlotte Brontë, Shirley
"I believe in love. I believe in hard times and love winning. I believe marriage is hard. I believe people make mistakes. I believe people can want two things at once. I believe people are selfish and generous at the same time. I believe very few people want to hurt others. I believe that you can be surprised by life. I believe in happy endings." – Isabel Gillies, Happens Every Day
"Eve was not taken out of Adam's head to top him, neither out of his feet to be trampled on by him, but out of his side to be equal with him, under his arm to be protected by him, and near his heart to be loved by him." – Matthew Henry
"Real love, the Bible says, instinctively desires permanence." – Timothy Keller, The Meaning of Marriage