Last Updated on March 8, 2022
Who Is Martha Stewart?
Martha Helen Kostyra Stewart is an American retail businesswoman, television personality, actress, author, publisher, and former model. Stewart is best known as the founder of diversified media and merchandising company Martha Stewart Living Omnimedia, which is presently owned by Marquee Brands LLC.

Through her Martha Stewart Living Omnimedia, Stewart gained remarkable success and widespread recognition undertaking various business ventures, including broadcasting, publishing, merchandising, and e-commerce. The company singlehandedly made Stewart America's first self-made female billionaire. Over time, however, the company's fortunes declined dramatically, with its market cap dropping by over 50%.

As an author, Martha Stewart has written scores of bestselling books. She is also the publisher of Martha Stewart Living magazine.

And on television, Stewart is best known for hosting two syndicated programs – Martha Stewart Living (1993-2004) and Martha (2005 – 2012).

In spite of her decorated business and television career, Stewart has also had multiple brushes with the law. In 2004, she was convicted of stock trading scam and ended up serving five months in federal prison.
Quick Facts
| | |
| --- | --- |
| Full Name: | Martha Helen Kostyra Stewart |
| Popular Name: | Martha Stewart |
| Gender: | Female |
| Birth Date: | August 3, 1941 |
| Age: | 80 years |
| Parents: | Edward Kostyra and Martha Ruszkowski Kostyra |
| Siblings: | Laura Plimpton, Frank Kostyra, Kathryn Evans, Eric Scott, and George Christiansen |
| Birth Place: | Jersey City, New Jersey |
| Nationality: | American |
| Ethnicity: | Polish |
| Education: | Nutley High School and Barnard College of Columbia University |
| Marital Status: | Divorced. Previously married to Andrew Stewart (from 1961 until their divorce in 1990) |
| Sexual Orientation: | Straight |
| Wife/Spouse: | N/A |
| Children: | Alexis Stewart |
| Dating: | N/A |
| Net Worth: | USD 400 million (as of January 1, 2021) |
| Source of Wealth: | Entrepreneurship, Television Presenting and Production, Acting, Writing and Publishing, Modeling, and Other Ventures |
| Height: | 5′ 9″ (1.77 m) |
| Weight: | 65 kg; In pounds: 143 lbs. |
Early Life and Career Information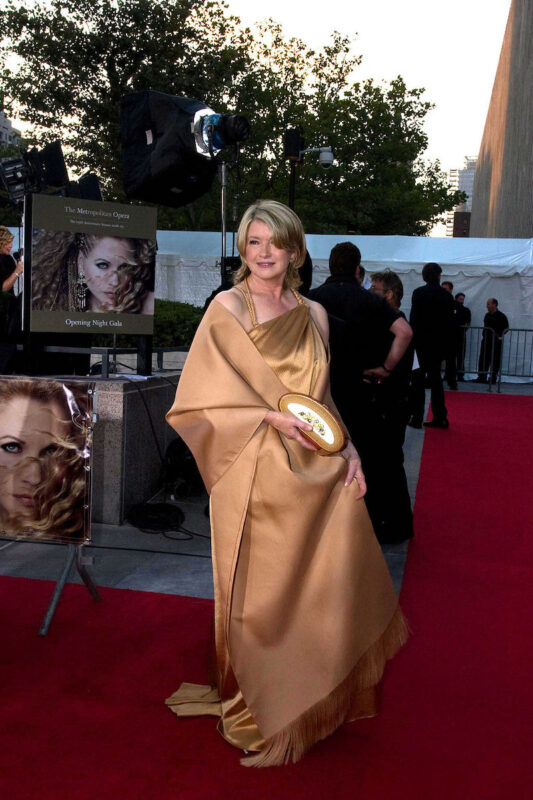 Martha Stewart was born on August 3, 1941, in Jersey City, New Jersey, to Edward Kostyra and Martha Ruszkowski Kostyra.

Stewart began modeling at the age of 10 and by the time she was 15 years, she appeared in a television commercial for Unilever. She went on to feature in numerous television commercials as well as in magazines.

Martha Stewart's modeling career continued to take shape during her college years. She reportedly charged as much as $50/hour for modeling gigs and used the bulk of her earnings to supplement her college scholarship.

After graduating from college, Stewart shifted her attention to stockbroking. She also established a catering business in a joint venture with Norma Collier, whom she had met during her modeling days. The business was a major success. However, conflicts emerged between the two partners following Collier's allegations that Stewart was not taking the business seriously enough. To save the catering business from collapsing, Stewart decided to buy Collier's portion.

During this time, Martha's husband, Andrew Stewart, was working as the president of New York City publishing giant, Harry N. Abrams, Inc. Andrew contracted her wife's catering company to offer catering services at a book release party, where Martha would meet the head of Crown Publishing Group, Alan Mirken.

Impressed by her cooking and hosting talents, Mirken partnered with Stewart to develop a cookbook known as Entertainment. The book was ghostwritten by Elizabeth Hawes and published in 1982.

Banking on the success of her first book, Martha Stewart went on to release numerous other books under the Clarkson Potter publishing imprint.

Some of those include:
• Martha Stewart's Quick Cook (1983),
• Martha Stewart's Hors D'oeuvres (1984),
• Martha Stewart's Pies & Tarts (1985),
• Weddings (1987),
• The Wedding Planner (1988),
• Martha Stewart's Secrets for Entertaining (1988),
• Martha Stewart's Quick Cook Menus (1988), and
• Martha Stewart's Christmas (1989)

Stewart's career as an author also included contributing articles to scores of newspapers and magazines.

In 1990, Martha Stewart developed a new magazine known as Martha Stewart Living after signing with Time Publishing Ventures. Martha Stewart Living released its first issue later that year, with an initial base rate of 250,000. The magazine's fortunes increased tremendously over the next couple of years, eventually peaking in 2002 with over 2 million copies per issue.

In 1993, Martha Stewart launched a weekly half-hour television show named after her magazine. Just like the magazine, Martha Stewart Living program's popularity rose astronomically over the years. The show aired until 2004.

In September 1997, Martha Stewart, through the assistance of her business partner Sharon Patrick, secured funding to acquire various television, merchandising, and print ventures associated with her 'Martha Stewart' brand. She consolidated all her ventures into a new company known as Martha Stewart Living Omnimedia (MSLO).

On October 19, 1999, MSLO unveiled its initial public offering (IPO) on the New York Stock Exchange (NYSE), with its IPO set at $18/share. At the end of the trading, the company's shares traded at $38/share, making Stewart the first self-made female billionaire in the US. She would later lose her billionaire status when the company's stock price went down to $16/share by February 2002.

In December 2015, MSLO merged with Sequential Brands Group, with Stewart remaining the majority owner. In April 2019, Sequential Brands Group sold Stewart's assets in MSLO s to Marquee Brands for $175 million.
Martha Stewart's Net Worth
As of January 1, 2021, Martha Stewart had a net worth of $400 million. Her net worth may be relatively low for someone who was once a billionaire, but it's still not something to be scoffed at.

As you may have guessed by now, the bulk of Stewart's wealth comes from her highly successful venture, Martha Stewart Living Omnimedia.

The following are some of MSLO's highest-grossing years:

2010: Earned revenue of $230.813 million
2011: Earned revenue of $221.433 million
2012: Earned revenue of $197.627 million
2013: Earned revenue of $160.675 million
2014: Earned revenue of $141.916 million

But even before founding MSLO, Martha Steward was already earning huge paychecks from her various endeavors, including as an author, catering business proprietor, and television presenter cum producer. And the money never stopped coming in even after establishing MSLO. For instance, under the Sequential Brands Group, Stewart reportedly earned $6.6 million in 2017 alone, including hundreds of thousands in non-business travel, personal fitness, beauty and wardrobe, as well as utilities and communication.

Stewart also owns several homes across the US, with a real estate portfolio estimated at more than $100 million.

The following are some of the real estate properties associated with Stewart:
• A 1-acre oceanfront property in Easthampton, New York, purchased in the early 90s
• A 67-acre estate located in Seal Harbor, Maine, purchased in 1997
• A 7-acre property in Seal Harbor, Maine, purchased in 2015 for $5.8 million
• A 152-acre estate in Katonah, New York
• Several units in a building located on Perry Street in West Village, New York City
Lessons from Martha Stewart
1. You can make it regardless of your background

Although she is a successful businesswoman today, Martha Stewart wasn't born into affluence. At the age of 10, she reportedly worked as a babysitter for various players for the New York Yankees, such as Mickey Mantle and Yogi Berra.

2. Corporate greed might never get you far

In 2004, Martha Stewart was convicted of stock trading fraud and obstruction of justice. Apparently, she had colluded with stockbroker Peter Bacanovic in a conspiracy that saw her receive material and nonpublic information regarding the impending decline in ImClone Systems fortunes, where Stewart was currently an investor. She went ahead to sell all her shares in the company on December 27, 2001 and the following day, the company's stock value fell by 16%. After conviction, Stewart went on to serve five months in federal prison.

3. It's possible to bounce back

Following her conviction, many pundits would have written off Stewart completely. But after her release in 2005, Stewart surprised everyone by undertaking numerous high-profile ventures through her Martha Stewart Living, including partnerships with renowned brands like Kmart and Sears. She also made a television comeback by hosting The Martha Stewart Show.
Famous Quotes by Martha Stewart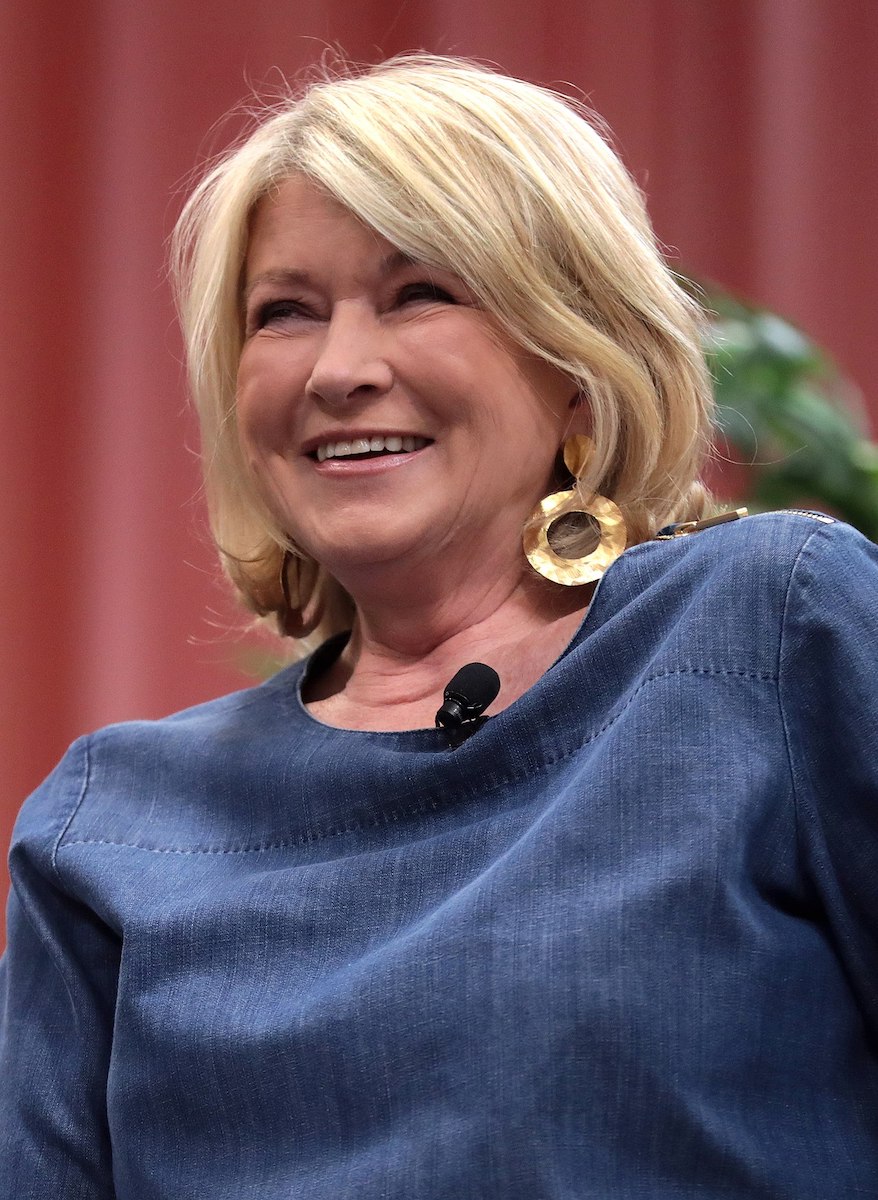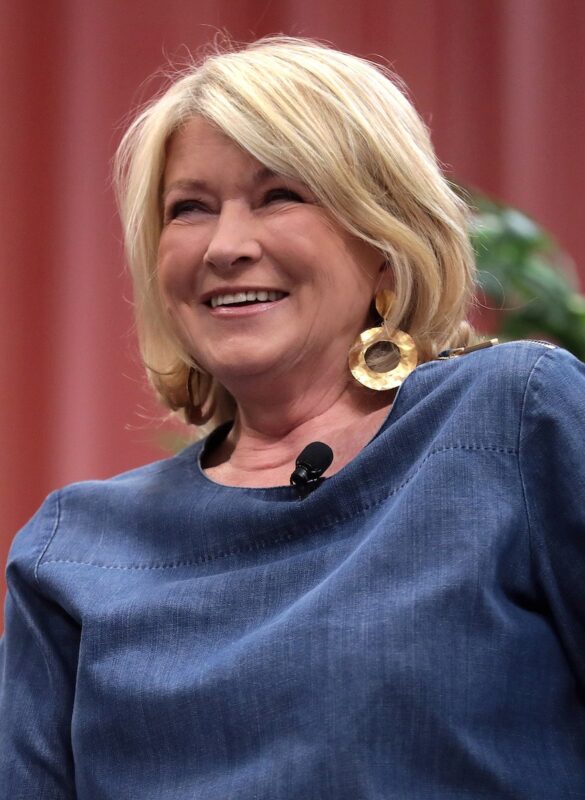 "If you learn something new every day, you can teach something new every day."
"My new motto is: When you're through changing, you're through."
"One of my mottos is 'the right tool for the right job."
"Without an open-minded mind, you can never be a great success."
"You should feel good about making your home nicer for your family and your friends. You should feel great about cooking a good dinner and making a dress for a granddaughter, creating a beautiful birthday party. It's all part of life."
Wrap Up
Despite the various legal challenges Martha Stewart has faced, she remains one of the most influential businesswomen in the world. And although she no longer owns the Martha Stewart Living Omnimedia, Stewart still holds the record for being America's first self-made female billionaire, all thanks to the company.