There are two ways to waste your precious time in the office. The first is to sit through a boring and unproductive meeting, and the second is to spend hours on end scheduling meetings.
Scheduling meetings is an art in its own right. You have to contact your co-workers or friends to find out about their availability and willingness to attend the meeting. Depending on the number of invitees, reaching a consensus on the ideal meeting date and time can be a time-consuming and brain-taxing process. And even after arriving at some form of consensus, you'll still need to do reminders in the form of long email chains.
Thankfully, meeting scheduler apps take away these hassles by making the meeting planning process quick and easy. You can use these tools to poll your co-workers and friends on the most appropriate date and time to meet. The apps let others know about your availability, while preventing you from double-booking a time slot.
This post shall review some of the best meeting scheduler apps that are worth your time and money.
What to Look For In a Meeting Scheduler App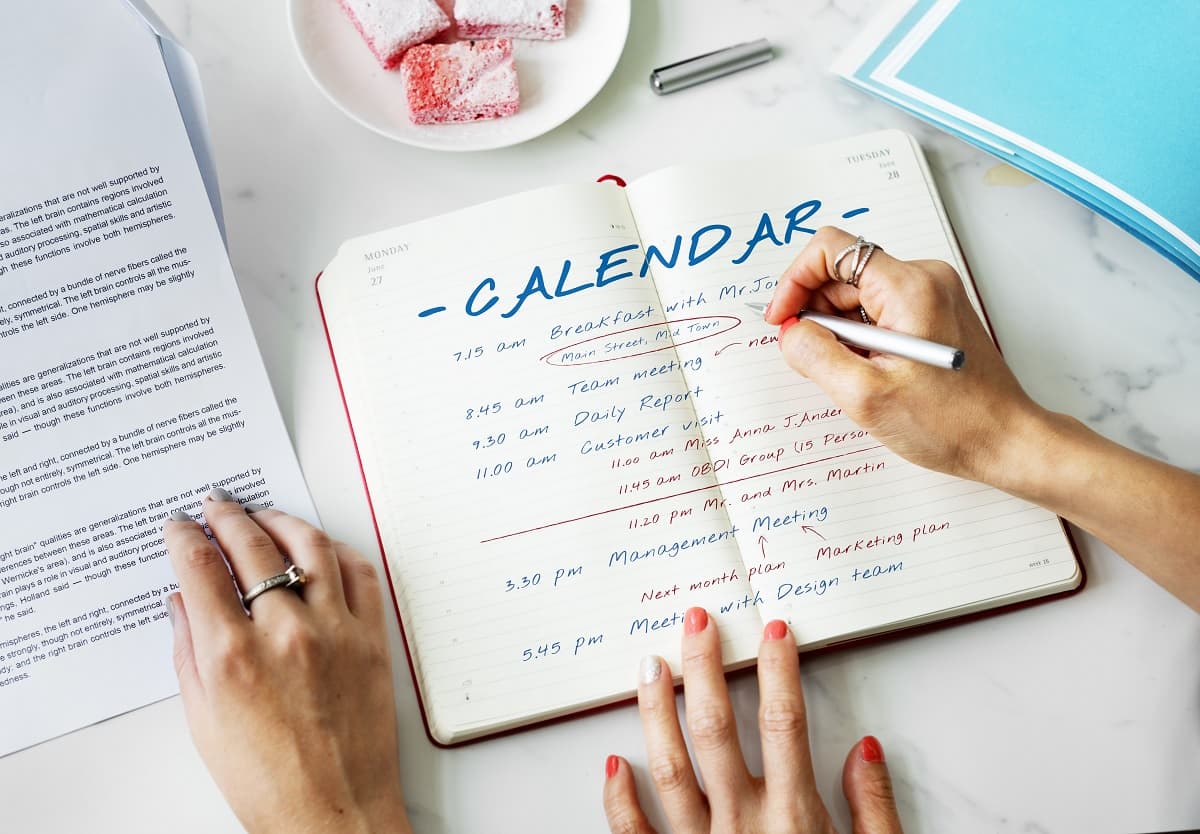 The following are some of the factors to consider when choosing a meeting scheduler software.
1. User-friendliness
User-friendliness is such a broad and subjective term. So, how do you tell that a meeting scheduler software is easy to use?
First, it shouldn't take you hours of extra training to figure out how to use the app. Also, your collaborators should be able to configure the app with ease. Above all, the software's dashboard needs to be simple and intuitive.
2. Customizability
Customizability is another crucial factor that should determine your choice of an ideal meeting scheduler tool.
The app should reflect your personal and brand needs, including your logos, colors, taglines, et cetera. That's an excellent way of endearing your customers and clients to your brand.
3. Email Integration
Email remains the preferred method of communication among most professionals. Therefore, your meeting scheduling app should also integrate with your official emails.
That's to mean that any changes you effect on the tool must immediately reflect in your email inbox.
4. Sharing and Syncing
The fundamental idea behind the development of meeting scheduler apps is to take away the hassles of endless back-and-forth that characterize traditional meeting scheduling methods.
So, it makes sense that a great scheduler tool should feature ease of sharing and syncing across various devices and platforms. If one attendee makes or requests for a change, those changes must be immediately visible to all the participants.
5. Compatibility and Integration
It's unlikely that all the attendees in a meeting will be using similar operating systems. As such, the meeting scheduling software you choose should support various OS, including Windows, Mac, iOS, etc.
In terms of integration, your scheduler app should integrate with most of the SaaS systems that your business already uses. These range from CRMs, Dropbox, calendar apps, to mention but a few.
6. Value for Money
It doesn't matter if a meeting scheduling software checks all the boxes, if it isn't affordable, then you simply won't benefit from it.
6 Best Meeting Scheduler Apps
Boomerang Calendar is a browser extension for Firefox and Chrome that you can plug into your Google Calendar and Gmail account for ease of access to your schedule and email. The app allows users to work out agreeable meeting times in various ways.
For instance, as you compose an email, Boomerang Calendar pulls up a view of your calendar and suggests the best times to schedule your meetings, based on your availability. The tool then captures your free timespans and sends them to your collaborators who respond by clicking on the times that work for them.
Once you've figured out an agreeable meeting time, the details immediately display in your Google Calendar event.
To safeguard your privacy, Boomerang Calendar only reveals your free times to your recipients, not the details of the other events on your calendar. And the app is completely free.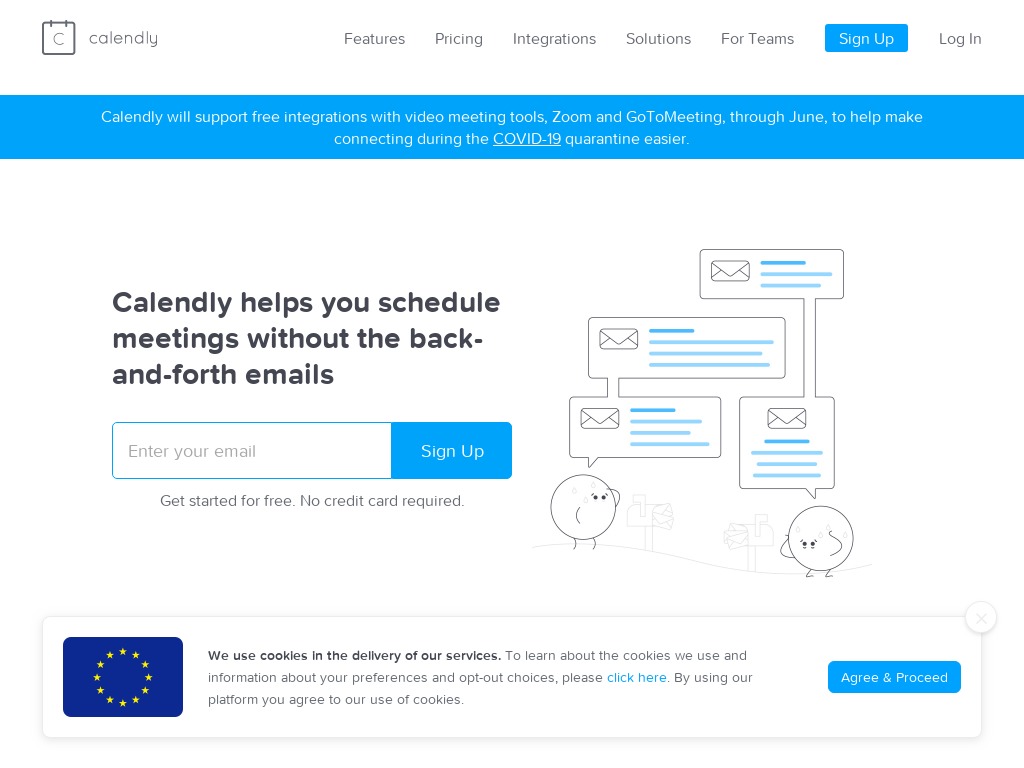 Calendly works in a more or less similar manner to Boomerang Calendar. It shows the details of your availability to your recipients and allows them to select the times that work for them.
To get started, you must sync Calendly with your calendar. And the good news is that the app syncs with most calendars, ranging from Google Calendar to Outlook, iCal, and Microsoft Office 365.
Next, you suggest different meeting options depending on the nature of the meeting. For instance, you can label a meeting "1-hour phone interview" or "30-minutes screening for job applicants." The app comes with finer details that you can add to each meeting type to make it even more specific.
Lastly, you send a link to the people that you're scheduling the meeting with. The recipients confirm their availability and Calendly syncs all the confirmed appointments. This meeting scheduler app is available in both free and paid plans.
If you're looking for a meeting scheduler tool that's affordable, easy to use, and offers incredible integration features, you should look in the direction of Google Calendar. As this is a product by Google, it comes as no surprise that it integrates with nearly all other Google apps, including Gmail. Scheduling a meeting using Google Calendar is a quick and easy process, as it mostly entails creating a Group Calendar within the app.
To create a Group Calendar;
i. Go to your Calendar app and then click on "Other Calendars + > Create New Calendar."
ii. Three dots will appear next to the name of the calendar. Click on those dots, then click "Settings and sharing."
iii. Choose from the available options depending on how you want to share the calendar with your collaborators.
After creating and sharing the Group Calendar, you can use it to track the availability of the recipients and coordinate deadlines.
Google Calendar is another meeting scheduler app that's completely free to use.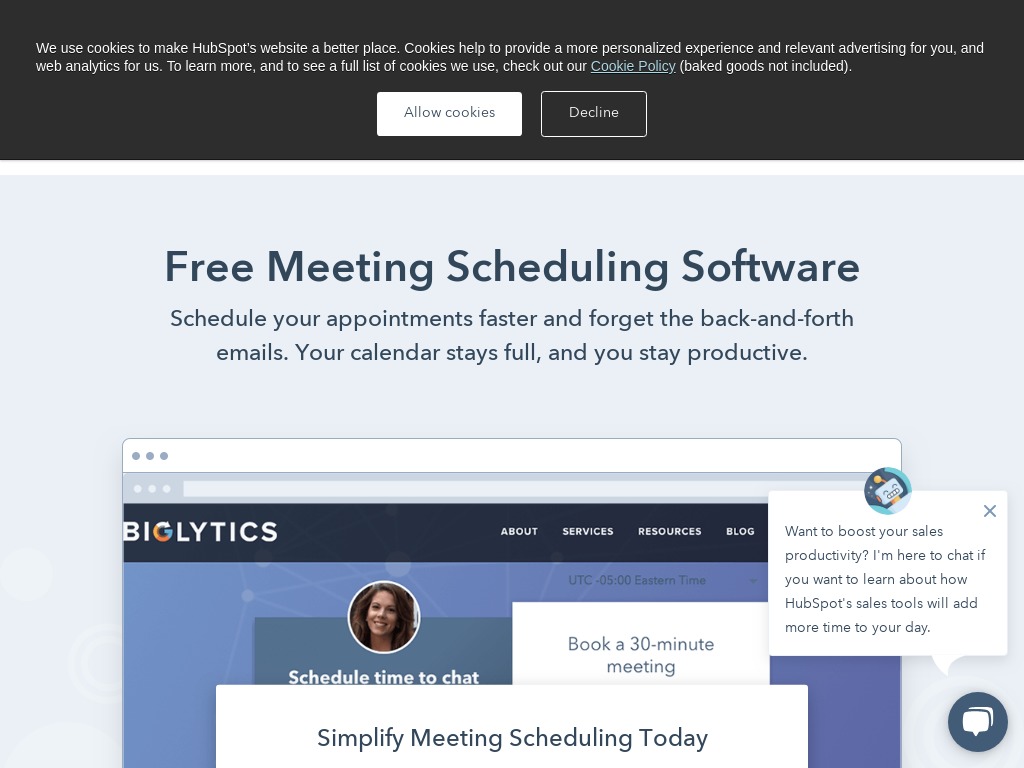 One of the features that distinguishes HubSpot from other meeting scheduler apps is that it doesn't just integrate with your emails, Google Calendar, or Office 365 Calendar. It also integrates with your CRM, allowing you to plan meetings with your customers and prospects hassle-free.
HubSpot is also one of the meeting scheduler apps that's incredibly easy to use. When someone schedules a meeting, it will automatically be added to your calendar, and pushed to the CRM.
The app comes with a personalized booking link that you can share through your email to inform other people about your availability. The recipients can then select from any of your available hours.
What's more – all these amazing features come free of charge.
Like most meeting schedulers on this list, Doodle allows you to create a public URL that captures your availability. You can then share the URL with your team and see if you're able to work out an agreeable meeting date and time, depending on your availability.
The great thing about polling your team with this meeting scheduler tool is that you don't restrict them to replying with a simple yes or no. There's also an option of adding "if need be", which implies that your suggested timing may not necessarily be ideal, but could still work. Plus, the app allows you to determine how many times a recipient can poll yes.
Doodle supports various calendars, including Google Calendar, Outlook, and Microsoft Office. But most importantly, users can leverage their MeetMe page, which is basically a connected calendar where you display your availability permanently. So, people can visit your MeetMe page and request meetings with you without necessarily needing you to poll them through your email or URL.
And though it's primarily a web-based software, Doodle also prides itself on the Doodle app, which is available for both Android and iOS users free of charge. The tool is available in both free and paid plans.
Meetingbird is a web-based meeting scheduler app designed especially for people who schedule frequent meetings using Gmail or Front. The software not only allows you to plan meetings. It also helps you to reserve time for tentative events, as well as block out times that you don't intend to have any meetings.
To use the app, you'll need to integrate it with your Gmail or Front email address through a Chrome extension. After that, the tool displays your calendar along with your email, allowing you to view your availability and schedule a meeting accordingly. There's also the option of creating calendar invitations and sharing a link with your team to poll them on the suggested meeting dates and times.
Meetingbird comes with plenty of templates. These templates are invaluable if you're trying to set up a meeting similar to others you've previously held.
The app is available in freemium and premium packages.
Conclusion
With the above apps, scheduling meetings has never been easier. Just ensure you select a software that aptly captures the needs and interests of your company.