Last Updated on June 1, 2020
It's going to be a big year in Victoria's capital city in 2020, so let's take a look at just some of the highlights that'll be taking place in the first 12 months on the new decade.
The Cirque Stratosphere
This show that runs for 8 days straight in January at Hamer Hall at Southbank in Melbourne is a truly spectacular event that all the family will enjoy and remember for a lifetime.
Be amazed by head-spinning stunts that defy gravity, as there seems to be no limit to the skills and feats carried out by these amazing performers. The show is more than just a series of stunts that push the boundaries. Cirque Stratosphere is a complete story that will leave audiences gasping for breath and wondering if what they just witnessed really happened.
Australian Open Tennis Championship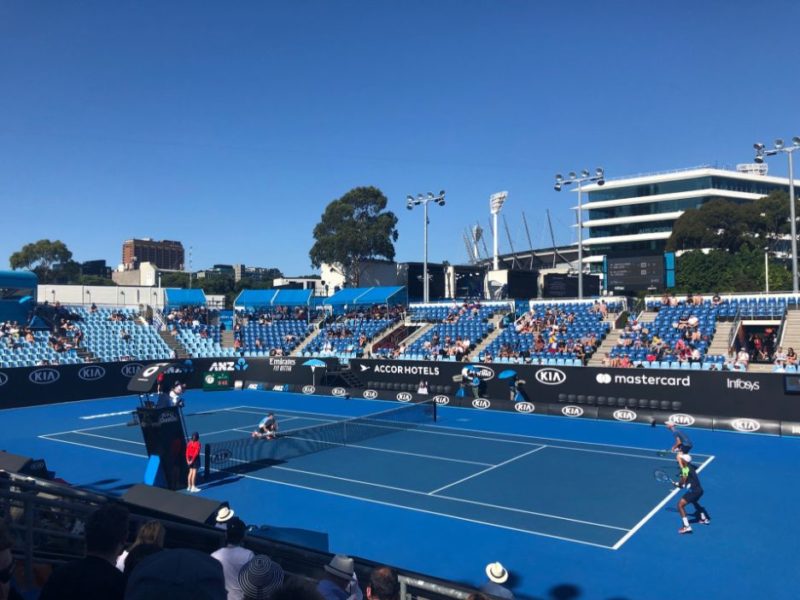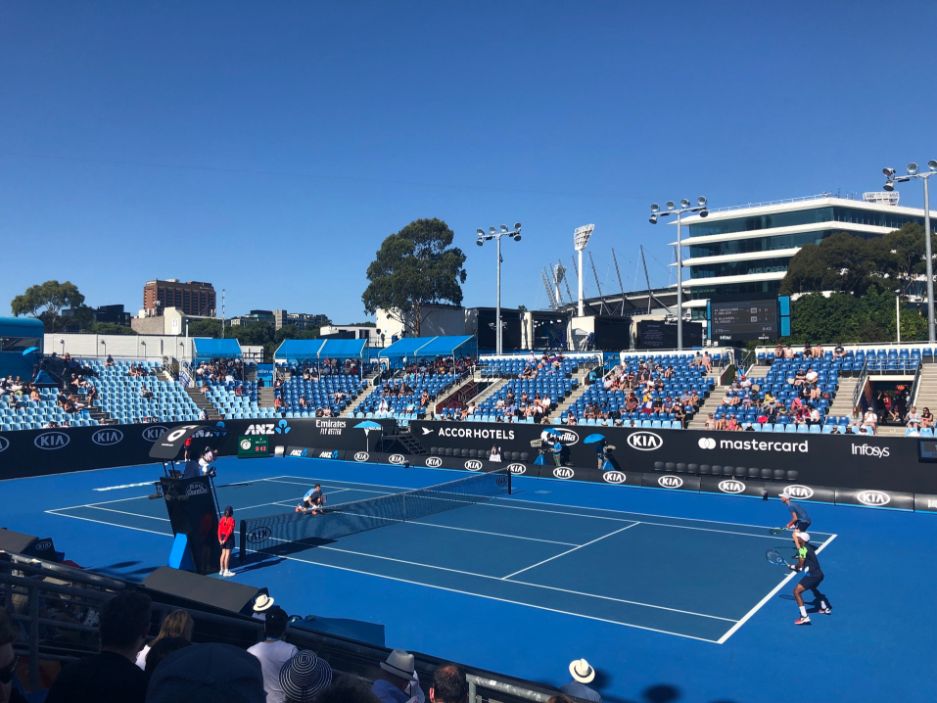 The Australian Open is one of the big 4 tennis championships making up the coveted Grand Slam, with the others being the US Open, the French Open and, of course, Wimbledon.
Taking place in the peak of the Australian summer in January at Melbourne's world-class Melbourne Park sporting arena, for 2 full weeks fans get to enjoy watching all the world's best tennis players in action.
Outside of watching the tennis, the city comes alive during the event, as Melbourne loves any excuse to host a huge party.
Lonsdale Street Greek Festival
Melbourne has always been renowned for its multiculturalism, and the city has a very healthy Greek contingent.
During February you can indulge in everything Greek when you partake of the 33rd Lonsdale Street Greek Festival. Enjoy authentic Greek cuisine prepared by genuine Greek chefs, then soak up the entertainment as musicians and dancers put on a dazzling display of Greek culture.
It's a weekend of fun and mouth-watering food to enjoy, perfect for singles, couples and families alike.
Australia's Biggest Sporting Party Happens In November
When the running of Melbourne Cup 2020 takes place at the world-famous Flemington Racecourse, the best place to be is trackside on the first Tuesday in November. It's the country's greatest sporting event and the only spectacle that brings a nation to a standstill.
Even if you can't get trackside on the day, the city of Melbourne hosts a week-long party in celebration of the Cup, which includes street parades, live music every evening, loads of parties happening around town, and some of the very best dining experiences your taste buds will ever encounter.
Melbourne Fashion Festival
In 2020 the annual Melbourne Fashion Festival is happening over 11 days in March and is sponsored by Virgin. With fashion parades and catwalk displays every day, witness some of the latest and greatest designs from some of the world's most loved designers.
It's a time of color and glamour, but also a lot of fun for anyone who happens to be in Melbourne at the time.
It's Australia's largest fashion event and also includes seminars, forums, workshops and live entertainment along with the parades.
Experience the Magic of Lightscape
Lightscape is a mystical, magical lighting experience that takes place in the middle of Melbourne's winter, running for a month from mid-June to mid-July.
Immerse yourself in this colorful night-time world as you travel through Melbourne's Royal Botanic Gardens, where the trees come alive in color and light each night throughout the month. Travel down a dramatic glowing tunnel through the man-made forest. Watch the colorful reflections in the lakes and relax by the scented fire garden.
People of all ages and walks of life will be amazed by this experience, and it's something you'll never forget.
Melbourne International Film festival
The city hosted it's first international film festival back in 1952, so it's a long-running annual tradition. Each year it seems to get bigger and better, and when the festival hits town for 18 days in August 2020, be prepared for a feast of feature-length and short films created by filmmakers from all over the globe.
With so many different styles of films to watch from some 75 different countries, you're bound to see something, unlike anything you've witnessed before.
Melbourne is a city of diversity, and this is illustrated perfectly during the Melbourne International Film Festival.