Last Updated on March 3, 2023
Who Is Lionel Messi?
Lionel Andrés Messi is an Argentine professional footballer who plays as a striker and winger for Spanish club FC Barcelona as well as for the Argentina national team. He is also the captain of both teams.

Messi has often been cited as the best footballer in the world and the greatest players of all time. His efforts on the pitch haven't gone unrewarded, as he has won six Ballon d'Or awards and six European Golden Shoes, the highest recognition by any footballer of his generation.
Quick Facts
| | |
| --- | --- |
| Full Name: | Lionel Andrés Messi |
| Popular Name: | Lionel Messi |
| Gender: | Male |
| Birth Date: | June 24, 1987 |
| Age: | 35 years |
| Parents: | Jorge Messi and Celia Cuccittini |
| Siblings: | Rodrigo Messi, Matias Messi, and Maria Sol Messi |
| Birth Place: | Rosario, Argentina |
| Nationality: | Argentine |
| Ethnicity: | Italian and Spanish |
| Education: | Las Heras Elementary School |
| Marital Status: | Married  |
| Sexual Orientation: | Straight |
| Wife/Spouse: | Antonella Roccuzzo |
| Children: | Thiago Messi, Matero Messi, and Ciro Messi |
| Dating: | N/A |
| Net Worth: | USD 420 million  |
| Source of Wealth: | Football Playing, Endorsement Deals, and Other Ventures |
| Height: | 5′ 7″ (1.69 m) |
| Weight: | 67 kg; In pounds: 148 lbs. |
Early Life and Career Information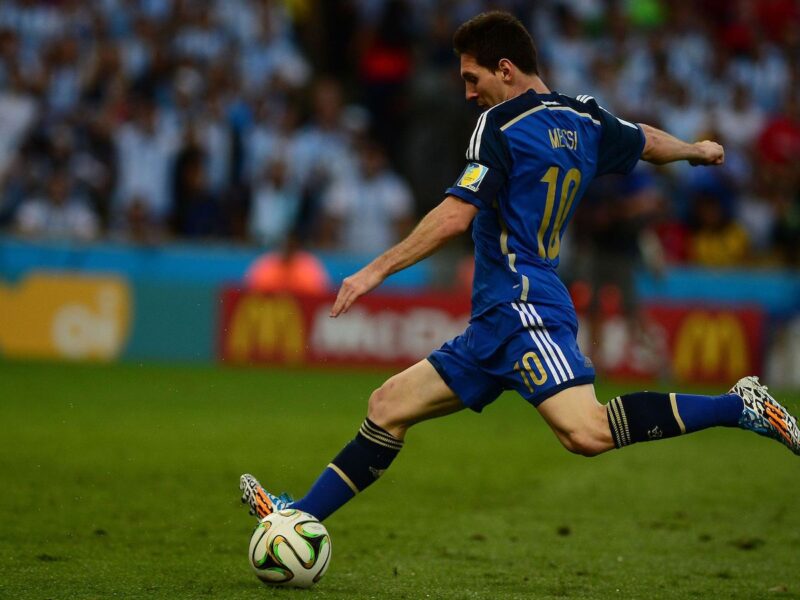 Lionel Messi was born on June 24, 1987, in Rosario, Argentina, to Jorge Messi and Celia Cuccittini. His father was a steel factory manager, whereas his mother worked in a magnet manufacturing workshop.

Messi developed an interest in football at an early age and would frequently play with his older brothers and cousins. Although his brothers eventually pursued different career paths, his cousins with whom he played football at a tender age, Maximiliano Biancucchi and Emanuel Biancucchi, became professional footballers.

When he was four years old, Lionel Messi joined local club Grandoli, where he continued to nurture his soccer talents. However, Messi's dreams of becoming a professional footballer were almost shattered when he was diagnosed with a growth hormone deficiency at the age of 10 years.

In September 2000, Messi's family, through relatives based in Catalonia, arranged a trial for him with Spanish football club, Barcelona. After a bit of push and shove, Barcelona's first team director Charly Rexach agreed to sign him into the team's youth academy.

In February 2002, Lionel Messi was eventually enrolled in the Royal Spanish Football Federation (RFEF). He continued taking his growth hormone and at the age of 14, he was fully integrated into Barcelona's greatest youth side of all time, known as Baby Dream Team.

Lionel Messi has spent his entire professional football career with Barcelona, where he has won a record of 34 trophies with the club, including 10 La Liga titles, 4 UEFA Champions League titles, and 6 Copas del Rey titles. At a personal level, Messi holds the record for the most goals and hat-tricks ever scored in the history of La Liga, 448 and 36, respectively.
Lionel Messi's Net Worth
Numerous publications have erroneously reported that Lionel Messi is a billionaire. Apparently, these outlets argue that by the time Messi's contract with Barcelona comes to an end in 2021, the super-striker would have earned upwards of $1 billion in football salary and endorsements. While those figures are true, they're technically earnings over time and not Messi's current net worth.

However, going by Lionel Messi's current form, it's safe to predict that his net worth might hit the $1 billion-dollar mark in the not-so-distant future. Presently, the Argentinian-born soccer player has a net worth of $420 million. Nearly all of his wealth comes from his long career as the striker and winger for FC Barcelona and the Argentina national team, as well as from endorsement deals.

For the record, Lionel Messi is the highest-paid footballer on the planet, a title he has held for several years. Under his previous contract with FC Barcelona, Messi had an annual base salary of $44.68 million. In 2017, he signed a four-year deal with the Spanish football club which pushed his annual base salary to $80 million.

In a typical year, Messi earns between $90 and $150 million in football salary and endorsement contracts alone. For instance, he earned $111 million between 2017 and 2018, $30 of which came from endorsement deals. The following year, he earned $130 million, $92 million of which came from base salary, with endorsement deals making up the rest.

One of Messi's most lucrative endorsement deals is the contract he signed with Adidas in 2006, which reportedly pays him $12 million per year. Before partnering with Adidas, Messi was originally a brand ambassador for Nike.

Besides Adidas and Nike, other popular brands that Messi has endorsed include Huawei, Gatorade, MasterCard, Air Europa, Dolce & Gabbana, Pepsi, and Chinese dairy firm Mengniu Group.
Lessons from Lionel Messi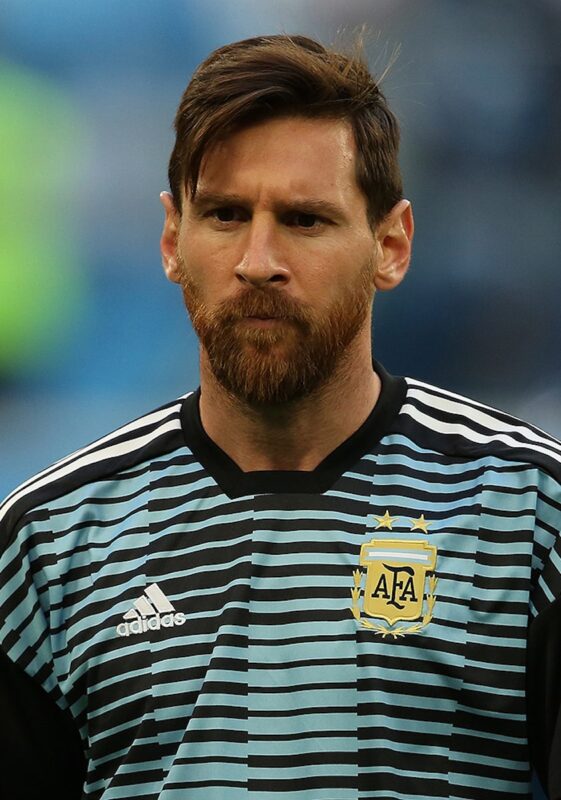 1. Start early

Like most accomplished footballers, Lionel Messi developed an interest in soccer at a tender age. By the age of six, he was already playing competitive football.

2. Never buckle in the face of challenges

Messi was diagnosed with a growth hormone deficiency at the age of 10, which threatened to derail his football ambitions. But he kept pressing on and eventually emerged as one of the greatest footballers of all time.

3. Be consistent

At a time when many footballers prefer chasing more lucrative contracts in other clubs, Messi chose to remain at Barcelona. And he has achieved tremendous success with Barca, almost becoming the face of the club.
Famous Quotes by Lionel Messi
"A lion doesn't concern himself with the opinions of the sheep. "
"Every year I try to grow as a player and not get stuck in a rut. I try to improve my game in every way possible. But that trait is not something I've worked on, it's part of me."
"I start early and I stay late, day after day, year after year. It took me 17 years and 114 days to become an overnight success."
"When the year starts, the objective is to win with all the team, personal records are secondary."
"You have to fight to reach your dream. You have to sacrifice and work hard for it."
Final Word
Lionel Messi is not only the greatest footballer the world has ever known. He is also one of the wealthiest. With no clear indications of retiring any time soon, we can only expect the Argentine soccer star to expand his career and net worth.