Last Updated on April 6, 2022
As the New Year progresses in interior design, kitchen trends are continuously changing. As people and homeowners get more inventive, a range of new options become available. However, many traditional styles are still popular in today's design trends. As a result, we'll be concentrating on and expanding on the most amazing kitchen trends of recent times.
Metal kitchens can provide a great alternative to classic wooden cabinets. Metal kitchens are easier to clean, more affordable, recyclable and corrosion and rust-resistant than traditional kitchens. They are definitely a trend that isn't for everyone. If you're after a sleek, modern style kitchen though, look no further. Here are five metal kitchen design trends you've got to try out!  
Kitchen Design Trends for 2022
We selected a few of the most popular kitchen designs from around the world to give you an idea of the new kitchen trends for 2022. Consider the following examples for some inspiration:
Metal tile splashback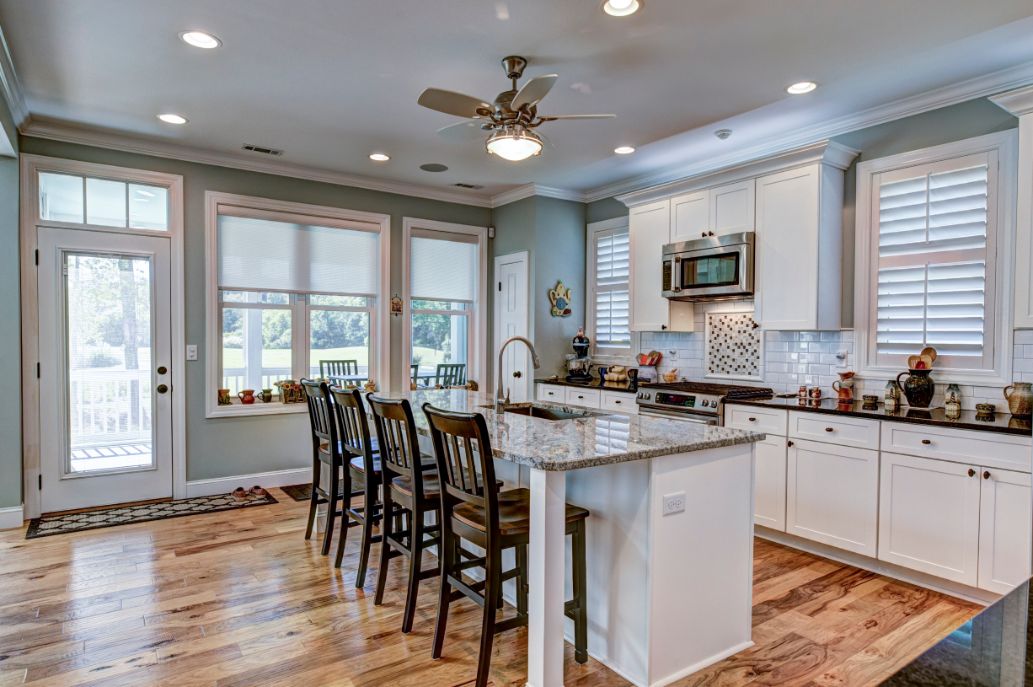 Metal tile splashbacks perform their job with style and elegance. Depending on your personal preference, you can get metallic tiles, copper subway style tiles or raised cobblestone tiles to create eye-catching looks for any kitchen design. Copper subway backsplash tiles are perfect for residential kitchens because they bring a classic yet contemporary look.
This type of tile is visually appealing because not only is it efficient, but it also reflects the other colours and textures around it. Unlike wooden or ceramic tiles, metallic tiles are less likely to accumulate dirt or mould and are a more eco-friendly choice since they are often made from recycled metals. 
Corrugated galvanised steel ceiling
By including metal as part of your ceiling, you can play with the space in your kitchen, making smaller spaces appear much larger and more textured. There are a variety of ways you can experiment with incorporating metal into your kitchen design. 
One way you could add an interesting and unique design element to your space is by adding a tray ceiling design. This type of ceiling can add a lot of character to your kitchen and is relatively inexpensive and easy to do. 
Metal furniture
One way to transform your kitchen without having to fork out for brand new furniture is to buy and install some metal furniture legs to your existing table or chairs. Metal furniture legs offer a stylish alternative when applied to modern furniture.
The finished result is always high quality when using these types of legs, which explains why they're such a popular choice for kitchen refurbishments. These legs can be used on dining tables, coffee tables, or even TV stands. 
Metal wall clocks
Whether you're after a modern style or a more traditional feel, metal wall clocks offer both style and efficiency. Large metal clocks come in many different sizes and styles and make a bold statement in a kitchen area.
Offering an alternative to small plastic clocks, metal wall clocks act as a functional piece of art, and are well worth considering as a design element. You can purchase clocks that are radio-controlled or even silent; ensuring that whatever you buy is a perfect fit for you and your home. 
Metal kitchen cabinets
Flat-panel cabinets and stainless-steel cabinets are often used in conjunction with one another to add some style to a kitchen with lots of lighter colours. Stainless steel cabinets with metallic backsplash and limestone countertops offer a touch of style to the kitchen while taking advantage of the appearance of a light wooden floor. 
As if you needed more of a reason to switch to metal kitchen cabinets, they're so much easier to clean and a lot more hygienic than other forms of counters and cabinets. And there you have it – 5 metal kitchen design trends that are a must-have for every house renovation project. 
Consider These Factors When Designing Your Kitchen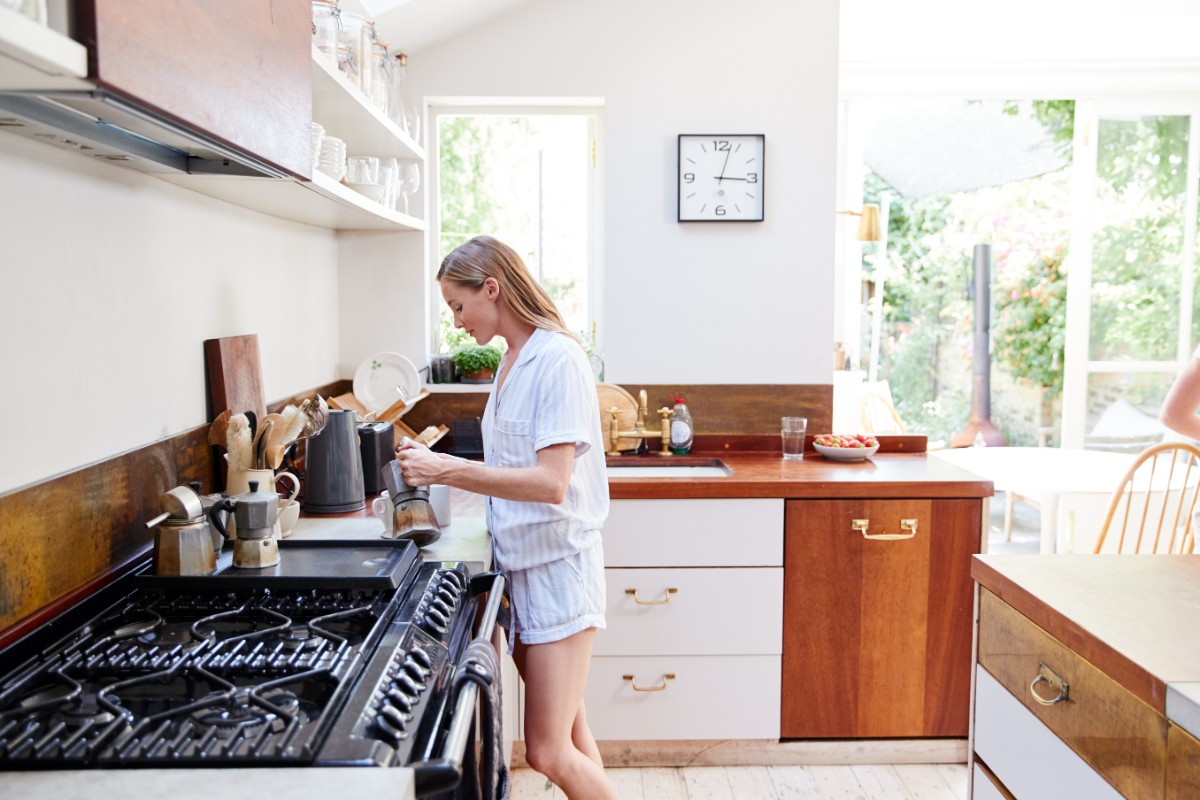 Here are some crucial aspects to consider while designing a kitchen:
Layout:

Before you get into the details, you must first arrange the kitchen layout. This necessitates considering the location of the kitchen sink, countertop, refrigerator, table, and chairs. Assemble a well-organized and concise layout. By doing so, you can ensure that your kitchen design is both helpful and effective.

Storage:

Kitchen storage is necessary after the arrangement is complete. Because there will be a lot of devices and food to keep, you'll want to use and create lots of space. In your kitchen, consider installing overhead cabinets, drawers, or shelves. In terms of storage, your goal is to maintain your kitchen clutter-free. 

Lighting:

Lighting is particularly crucial in the kitchen since it aids in the creation of the appropriate environment. You may set the mood in your kitchen with the correct lighting. Aside from that, the numerous light sources in your kitchen will help you prepare and cook food safely.

Flooring:

One aspect of the kitchen that should not be overlooked is the floor. This is because sloppy flooring can jeopardise the entire household's safety. As a general guideline, use lighter and safer flooring materials. Light materials can help you create a light, airy kitchen. Admittedly, whenever it comes to cooking, safety comes first.

Ventilation:

While you're at it, think about good ventilation. Proper air movement in your kitchen is enabled through ventilation. It's critical while you're cooking or preparing food, and even more so when you're trying to your kitchen smells fresh. As a suggestion, for your kitchen's ventilation, choose a high-quality range hood with a powerful extractor.
FAQs
In 2022, what will be the most popular backsplash style?
In the year 2022, granite countertops are a kitchen trend to avoid. In the 1990s and 2000s, they were the norm, but now they just make a kitchen appear old. Quartzite, a stunning favourite that has taken the kitchen design world by storm, is the next hot countertop.
What factors should you think about while selecting a kitchen design?
When it comes to kitchen designing, you want something that is both attractive to the eye and functional. As a result, think about the five essential criteria listed above: layout, storage, lighting, flooring, and ventilation.