Metallic accents don't only let out vintage and classy atmosphere. They also brighten a room, create the illusion of a larger or wider space, and make something extraordinary from something old or plain!
Do you want a space that's light and airy but has a dash of glamour? Give your space a quick revamping with a pop of sophisticated metallic accents then! Here's how you should apply a glitzy decor scheme in your home.
Start with Your Hardware
The easiest way to start this project is with your home's hardware. Add pulls or knobs in brass, bronze, copper, gold, or silver. For example, use bronze knobs for your bathroom cabinet, brass pulls for your bookcase hutch, or silver pulls for your dresser.
This metallic hardware has different styles, including country, vintage, or modern. See to it that the metallic color you opted for would fit the interior of your room or the overall style of your home decor.
Add Subtle Glitzy Touches
Check out the latest decorating magazine, and you'll surely be going to see elegant rooms with hints of gold. You don't have to turn everything in deep lustrous yellow, of course. So how to pull off golden accents without making your space overdone?
Apply subtle touches, and they can make a classy statement right away. Start with swapping out fabrics, including your home's area rugs, curtains, linens, or pillows, with materials that have accents of gold colors.
Repainting a neutral colored wall with glimmering gold paint can do the trick, as well. But if glamming your wall is a bit daring for you, then you may consider recoloring accent furniture, like side or coffee tables, in gold paint.
Repainting a wall or furniture can be a lot of work for busy bees, and having too much gold might not be preferred by others. If these are the cases, then hints of glitz can still make a difference. You can add more pillows with swirls of glittery or specks of gold trim, for example.
Improve Light Fixtures with Metallic Accents
Anchoring a space means marking or defining the boundaries of an area underneath it. In a room with no or few metallic hints, hang any colored or polished metal light. The metallics fixture will serve as a focal point, drawing your eyes up and eventually creating a dramatic triangle on top of the expanse below it.
Placing a chandelier is a good example of this. Any chandelier gives an elegant ambiance on your living room, hallways, dining room, or even bedroom. It's really expensive, though.
Alternatively, you can hang copper pendant lights, speckled-silver pieces of furniture, or wall art. It doesn't only anchor space, but can also serve as a natural light source that can visually open space.
Metallic Wallcovering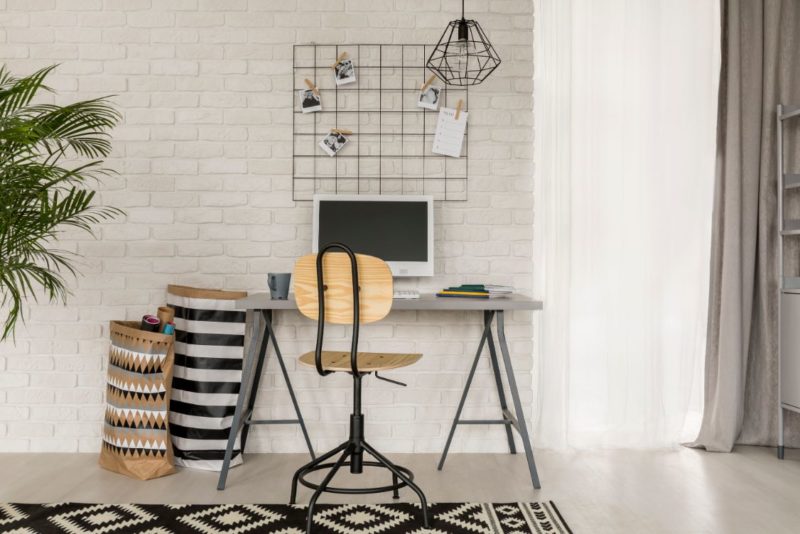 This is not simply repainting a neutral wall. Metallic wallcovering is a major statement in your interior, which can end up as a risk if you don't have sufficient background. It's best to call for help from an experienced friend or spend some bucks with a professional.
But here's some heads up. For a simple tryout, apply textured metallic paint with a sponge technique on one of the walls in your house or in your room. It can serve as an accent wall. Your ceiling can also give a dramatic and glamorous effect when painted in metallic color.
If you want something more subtle and less time-consuming, use metallic grasscloth wallpaper. It can add sheen to any space in an elegant way. There are floral, tropical, tribal, toile, and geometric wallpapers. Either way, choose those that fall under a metallic color scheme.
Place Metallic Furniture or Furnishing
Another easy way to incorporate metallics in your home decor is through small or large furniture and furnishing. Let's say your space is painted in any neutral colors like gray or white. You can place a pair of gold garden stools and pair them with a gold side table.
If you want to do a do-it-yourself project, you can repaint your side cupboard with patterns in metallic paint. For something more dramatic, recolor the feet of your dining table in copper or gold.
If this table is together with dark upholstered chairs, you could repaint the arms and legs in brass, copper, silver, or a mixture of all of these colors. These shades would make your dining area stand out.
Takeaway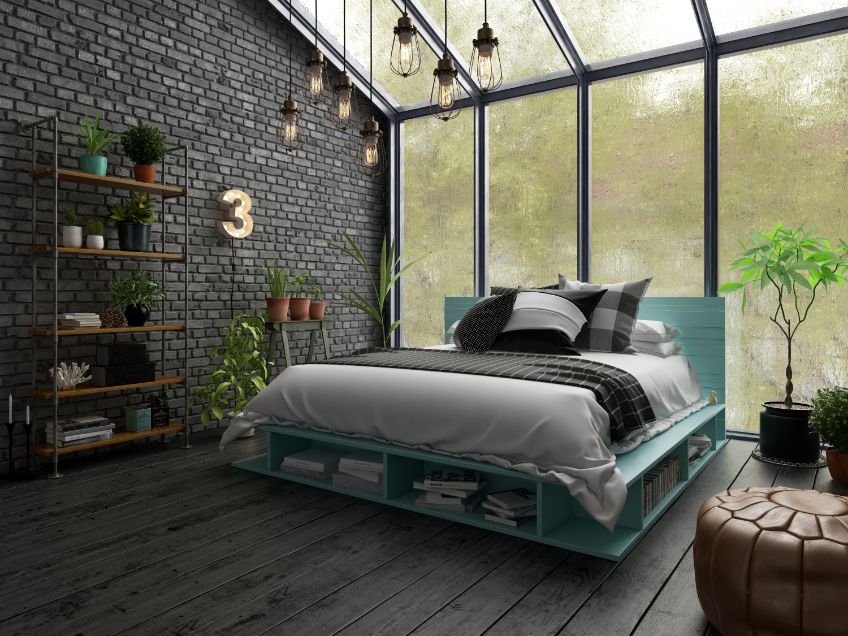 While metallics can make your space sophisticated, you can easily overdo it and end up making your interior tacky instead. You have to know what colors work well with metal color palettes. Learn the psychological associations for each metallic color.
Another thing, don't forget about the gradients. The right combination of contrasting light and dark colors, as well as the gradients, would create realistic metallic and glimmering effects.