Last Updated on January 24, 2023
If you don't already know what the Metaverse is, here's a one-liner that might give you an idea. The Metaverse is an umbrella term for online, virtual worlds that aim to function in similar ways to our real existence. 
In other words, in a perfect Metaverse, we'd all be able to use avatars to effectively work, play, exchange real currency, and more. This online marvel is still developing but here are some platforms that will give you an intriguing taste of what it feels like to be a Metaverse citizen!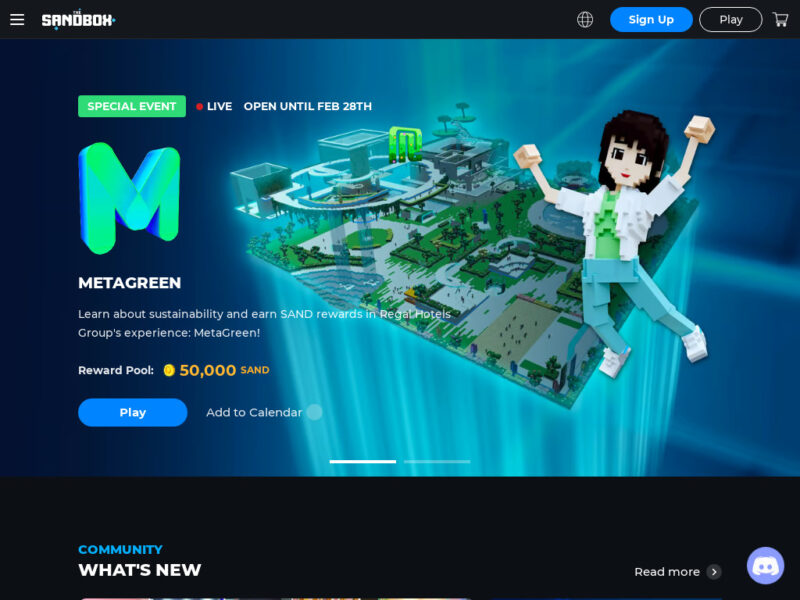 Most of us enjoyed playing in a sandbox as children. This nostalgic fun factor might be where this Metaverse platform got the ideal for its name! But what can you expect when you sign up as a new user and more importantly, how does the membership cost? 
The good news is that The Sandbox is free to use. When you sign up, you do have to open a crypto wallet but you can play regardless of whether you put funds in your wallet or not. The feel of The Sandbox is similar to Minecraft but some say it's more immersive. What also sets it apart from Minecraft is the fact that you can do real-world buying and selling of assets in The Sandbox. 
You can play this game on Windows as well as mobile devices, which makes it really versatile as far as accessibility is concerned. Other perks you can expect are the chance to enjoy events thrown by celebrities, earning money through the app, and the fact that this remains one of the most popular portals to the Metaverse.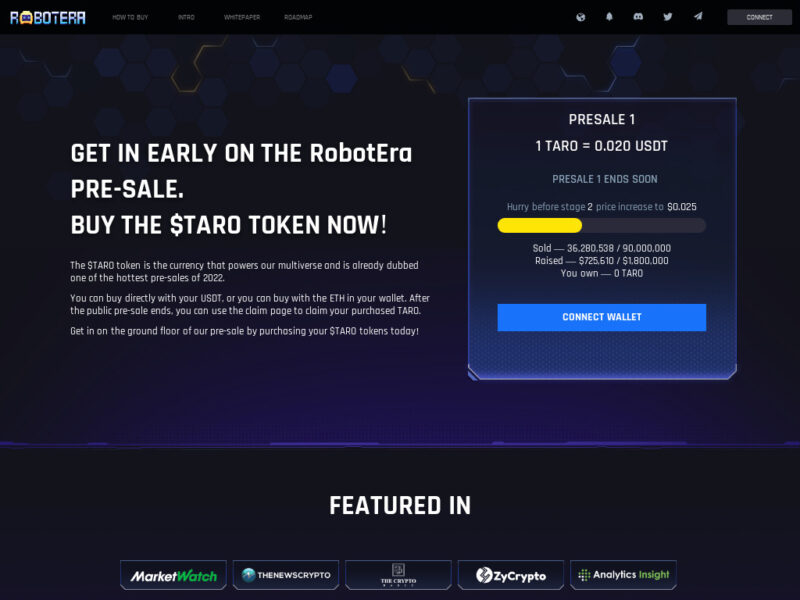 If you love robots and the Metaverse, then RobotEra could be your future go-to space whenever you just want to clock out of real life. It's also a good choice if you want to make some money too. RobotEra has game elements but at the core of this platform exists a goal. This goal is to mine the wealth that several expert financial companies have predicted will blossom in the Metaverse realm. Indeed, by 2030, the Metaverse is predicted to turn into a $5 trillion industry (McKinsey and Co).
RobotEra is not entirely complete but the end plan is to create a functional virtual ecosystem with decentralized governance systems, NFT protocols, monetization opportunities, and world-building activities. 
But where are the robots? They are the avatars of this platform and the robots are even minted as NFTs. With such a robot NFT you can create new Metaverse lands which, in turn, can be sold or traded as currency. 
Mines of Dalarnia is an immersive – and rather addictive – Metaverse game world. Who might love this option? Well, if you are a fan of adventure or exploration games where your character needs to find things to level up, then Mines of Dalarnia might be the right fit for you. In a nutshell, the world is filled with hidden resources that can be mined at every level of the game. Once you find these items, you can upgrade your avatar to the next level. 
Mines of Dalarnia has another caveat before you can level up! At every stage, you must defeat a monstrous creature. This battle system is another reason why this Metaverse game is so popular with players. Okay, now you know that Mines of Dalarnia is basically a dungeon-crawling battle game. But what about membership fees and PC power requirements?
The good news is that this Metaverse game won't throw any such hurdles in your way. The world is free to enter, experience, and play for as long as you wish. Another great point is that the Mines of Dalarnia can be enjoyed regardless of how strong or weak your PC's computing power is. The game also has its own currency which can be used to buy extra stuff or pay other players.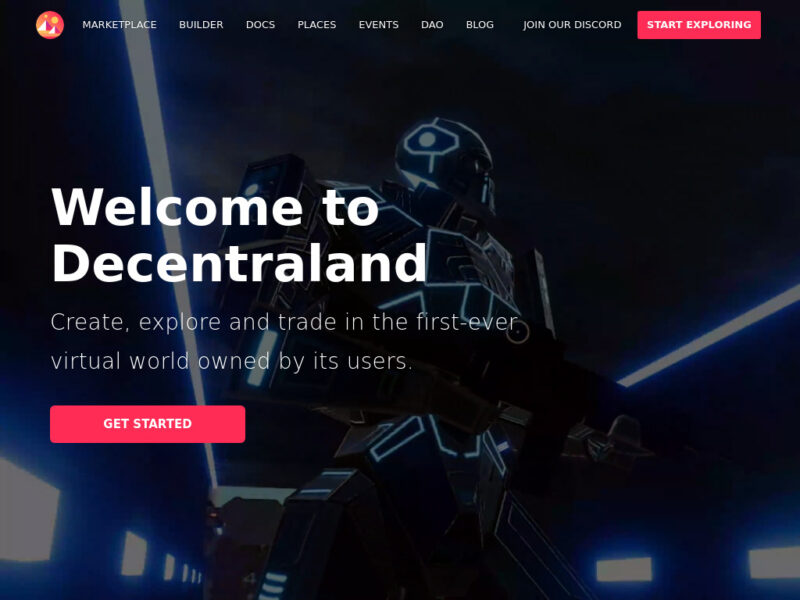 Are you a real estate mogul at heart? Then Decentraland is a must! At its core, this is one of the best Metaverse platforms for virtual land investing. It might sound strange to invest and trade in land that doesn't technically exist. However, Decentraland must have struck a chord with the right crowd because it's one of the most sought-after Metaverse applications at the moment. Even its currency, which is called MANA, is consistently ranked among the top Metaverse currencies. 
But how does it all work? Decentraland is a beautiful 3-D landscape where you can create avatars and explore endless horizons. Some people do spend a lot of time just wandering about and that's fine; there are lots to do and see. But if you are interested in the land investment aspect of the "game," then you can purchase NFT-structured land parcels which are, well, called LAND. 
Once you have a few plots of LAND, you can monetize them in many ways. You can charge other users for in-world advertising or by flipping the LAND tracts for profit. 
If you love community, rewards, games, and the opportunity to perhaps earn a little something on the side, then Mobox should be on your list of Metaverse applications to try. First off, it's easily accessible. It can be downloaded for free as an app from Google Play. Staying with freebies, you don't have to pay anything to join Mobox or partake in any of the activities it has to offer. But what exactly is on the table?
This top-ranking Metaverse application loves to reward players. This happens when players participate in games and activities where they can win prizes for merely entering or showing skill. The platform also allows you to exchange NFTs, and buy mystery boxes with potentially great yields within. But perhaps one of the best features for social critters like yourself is the fact that players get a say in how Mobox develops as a Metaverse world.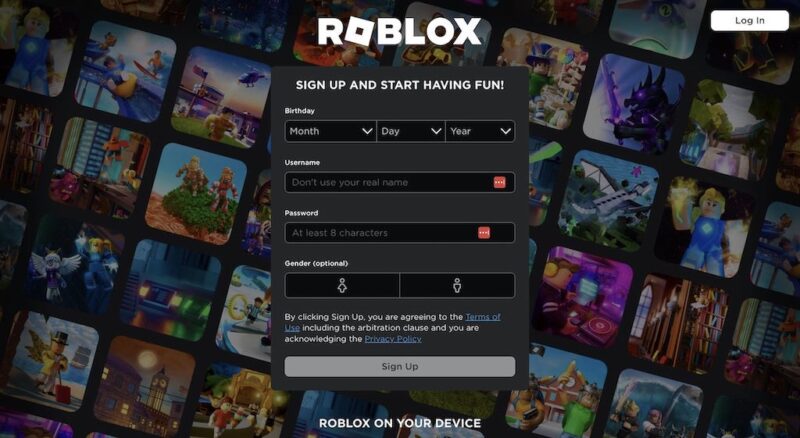 As far as creating platforms so successful that they are almost a Metaverse in their own right, Roblox is up there with the best. At the core of what makes Roblox so fun (and lucrative for some) is the fact that players can create their own games and play games that have been created by others. Roblox has iconic Lego-like avatars and famous players who have been developing the landscape within this world for years. 
The site is so popular that roughly 52 million users swamp Roblox every day. That's a lot of activity and players to share games with! At the end of the day, this Metaverse application is a fantastic blend of social media, e-commerce, and gaming. Roblox is also free to join and play!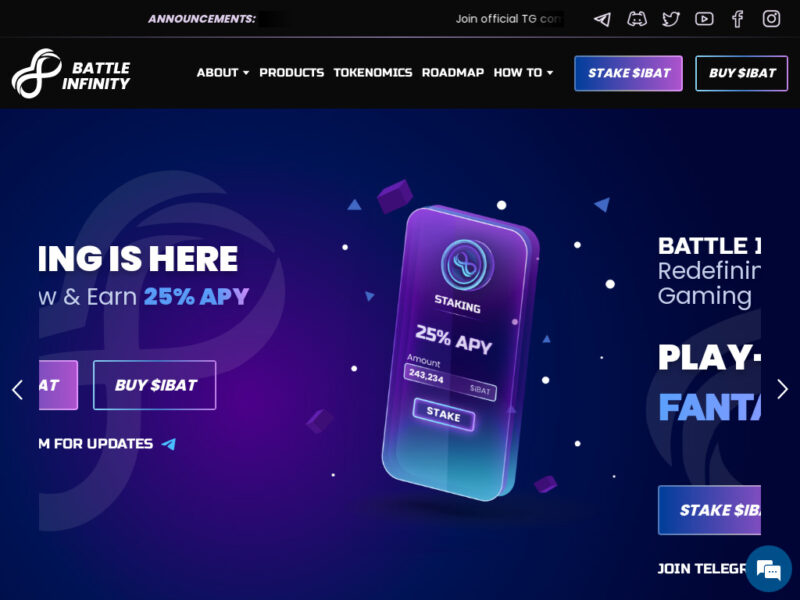 Battle Infinity was created for those who love fantasy sports. Once you join, you can create teams and square off against competitors in the main battle arena. Currently, you are allowed to invite other players to join your team in sports like tennis, cricket, hockey, and football. Besides building virtual teams, you can also enjoy many other games, chatting with other users, and exploring your digital surroundings (if you just feel like a scenic walk!). 
During the 90s, a hand-held pet care game took the world by storm. Called Tamagochi, it was the inspiration for a new Metaverse world called Tamadoge. In this universe, you also take care of pets and you can even breed them. These NFT pets can also be trained, groomed, and traded. However, neglected animals will turn into ghosts!
The most active players can earn tokens. Tamadoge is great for players who love pet breeding simulations, but there is also an opportunity to earn or purchase valuable currency TAMA and add it to your portfolio.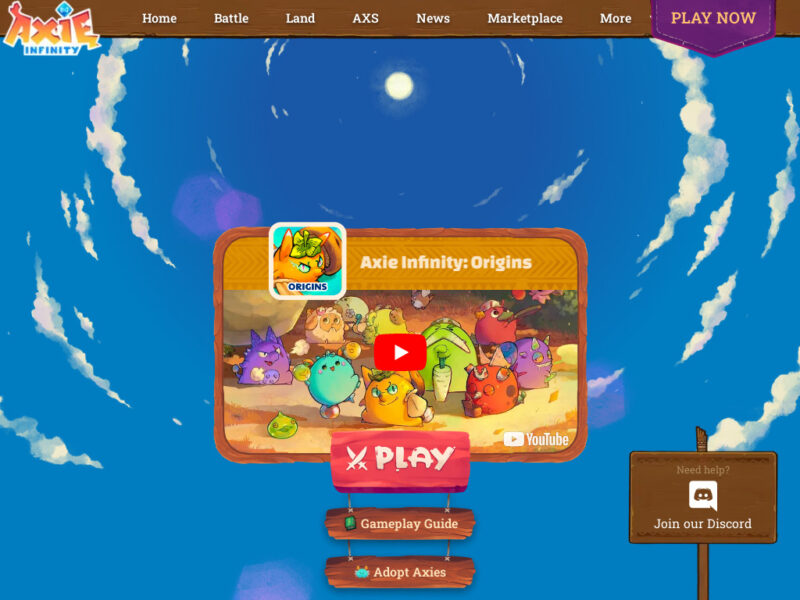 Avid followers of the Metaverse need no introduction to Axie Infinity! But if you are new, then be prepared for a real treat. Especially if you love the concept of training and battling monsters. Or, in this case, creatures that have a distinct Pokémon flavor! This hugely popular platform also offers possibilities over the Blockchain. 
So, what is your purpose as an Axie gamer? You must collect, train, raise, and fight your little monsters. You can also build your very own kingdom. Keep a lookout for rewards. The game gives away incentives when you complete daily tasks or wrap up a battle. One of the most popular features is the ability to breed powerful offspring from your monsters and use them as NFT assets.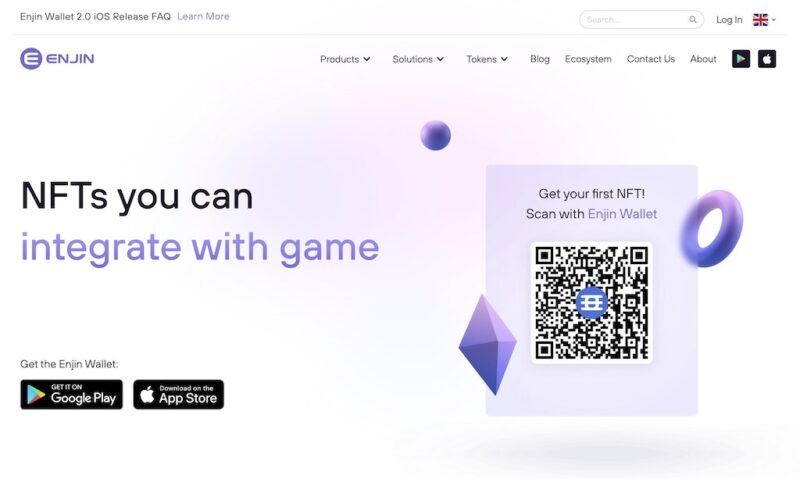 Enjin is based on the idea of what some call a "multiverse," or several games within this game – kind of like Roblox. However, there is a difference between the two. Mainly, Enjin's ecosystem also offers a business platform where players can take their NFTs and trade, market, develop, or even buy more NFTs across multiple platforms. You don't have to buy NFTs straight out of the gate when you join Enjin. Players get the chance to earn these items as rewards for completing or participating in certain activities. 
FAQ
Q: How do I get into the Metaverse?
You can easily gain access to the Metaverse. Usually, all that you need is a good computer or a smartphone. Some apps will give you instant access to Metaverse platforms.
Q: Do I need VR equipment to use the Metaverse?
VR equipment is not a necessity. By definition, the Metaverse is an alternate reality online that's wholly accessible purely by using your laptop or phone. However, some interactions can be breathtaking when VR is incorporated but as a rule, you don't need such equipment.
Q: How can I earn money in the Metaverse?
There are countless opportunities to earn income with the Metaverse. While this list will grow as more doors open, the most popular sources of revenue include hosting virtual events, flipping digital assets, designing virtual spaces, participating in games where players get paid and purchasing Metaverse currency as investments. 
Q: How safe is Metaverse Cryptocurrency?
Early investors might've scooped all the cream that Metaverse cryptocurrency has to offer. However, if you want to dabble in this line of investment, don't let that stop you. But proceed with caution as cryptocurrency remains risky and unpredictable. If you cannot accept big losses, rather invest in something that is more secure and unrelated to the Metaverse.
Q: How safe am I inside the Metaverse?
Despite all the wonderful things that the Metaverse has to offer, the sad truth is that you cannot expect to walk into a flawless realm where everybody gets along. Some of the threats that security and mental health experts remain concerned about include harassment, cyberbullying, identity theft, companies secretly collecting user data, attacks from hackers, and withdrawal from the real world.