Last Updated on January 24, 2023
Who Is Michael Dell?
Michael Saul Dell is an American businessman, investor, and philanthropist who is the founder of Dell Technologies, where he currently serves as the chairman and Chief Executive Officer (CEO).

Dell Technologies is one of the largest technology infrastructure companies in the world.
Quick Facts
| | |
| --- | --- |
| Full Name: | Michael Saul Dell |
| Popular Name: | Michael Dell |
| Gender: | Male |
| Birth Date: | February 23, 1965 |
| Age: | 57 years |
| Parents: | Alexander Dell and Lorraine Charlotte Langfan Dell |
| Siblings: | Adam R. Dell |
| Birth Place: | Houston, Texas |
| Nationality: | American |
| Ethnicity: | Jewish |
| Education: | Herod Elementary School, Memorial Senior High School, and The University of Texas at Austin |
| Marital Status: | Married  |
| Sexual Orientation: | Straight |
| Wife/Spouse: | Susan Lieberman |
| Children: | Alexa Dell, Zachary Dell, Juliette Dell, and Kira Dell |
| Dating: | N/A |
| Net Worth: | USD 41.8 billion  |
| Source of Wealth: | Entrepreneurial Ventures |
| Height: | 5′ 5″ (1.7 m) |
| Weight: | 82 kg; In pounds: 180 lbs. |
Early Life
Michael Dell was born on February 23, 1965, in Houston, Texas, to Alexander Dell and Lorraine Charlotte Langfan Dell. His father was an orthodontist, whereas his mother was a stockbroker.

Dell attended Herod Elementary School in Houston before proceeding to Memorial Senior High School.

It's during his time in high school that Dell developed an interest in computers. During this period, he also began selling newspaper subscriptions to the Houston Post.

At the age of 15, Michael Dell received his first computer, which he immediately disassembled in a bid to examine how the gadget worked.

After graduating from high school, Michael Dell enrolled for a medical degree at the University of Texas at Austin. While in college, Dell split his time between studying and selling newspaper subscriptions, and reportedly earned $18,000 that summer. He decided to expand his business by hiring several employees, a move that saw him earn a gross profit of approximately $200,000 during his first year.

Dell eventually dropped out of college at the age of 19 to focus on growing his business.
Professional Career
While still a freshman student at the University of Texas, Michael Dell set up an informal business that assembled and sold upgraded kits for personal computers. As his business picked up, he applied for a vendor license so that he could bid on contracts for the State of Texas.

In January 1984, Michael Dell registered his company as "PC's Limited." Within a few months of its registration, PC's Limited generated between $50,000 and $80,000 in proceeds from the sale of PC upgrades and kits. In May the same year, Michael Dell incorporated PC's Limited as Dell Computer Corporation.
He then relocated the business from the condominium it had been operating from to a more formal business center located in North Austin. Dell also embarked on a robust marketing campaign to popularize his company, as well as hired additional employees who mostly worked in the manufacturing and order fulfillment departments.

In 1996, Dell Computer Corporation launched its first servers, allowing the company to sell its computers over the internet. Shortly after, the company began to record over $1 million in daily sales. In 2001, Dell Computer Corporation eventually replaced Compaq as the world's largest PC manufacturer.

On March 4, 2004, Michael Dell stepped down as Dell, Inc.'s CEO but continued serving as the company's chairman. However, he returned as CEO on January 31, 2007, replacing Kevin Rollins who had previously taken over from him.
Michael Dell's Net Worth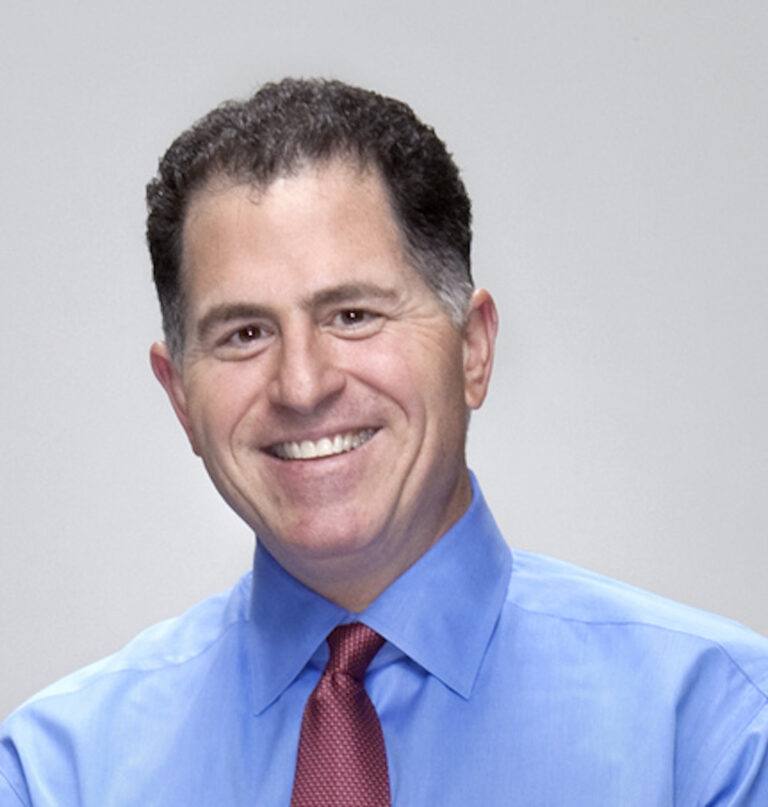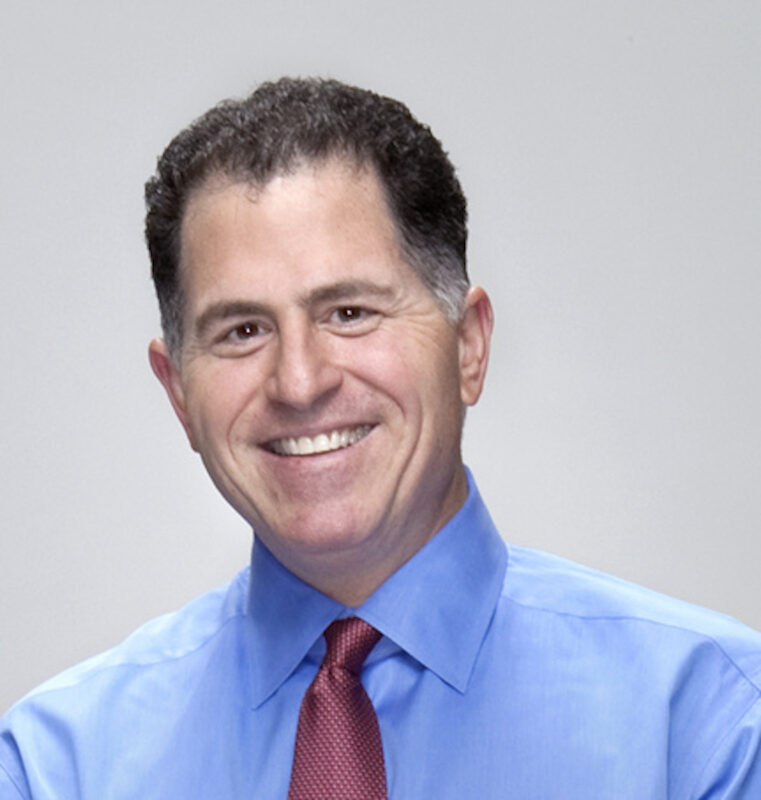 Michael Dell has consistently appeared in numerous publications as one of the most successful entrepreneurs in the world. As of 2021, Forbes magazine ranked him the 27th richest person on the planet, with a net worth of $41.8 billion.

In 2011, Michael Dell had 243.35 million shares in Dell, Inc. stock. At the time, his shares translated to some $3.5 billion and a 12% ownership stake in the company.

But while Dell is most famous for founding Dell Technologies, a huge chunk of his wealth actually comes from MSD Capital L.P., a company that he founded in 1998 to manage his family's business ventures. MSD Capital has invested heavily in public traded securities as well as private equity activities and even real estate. The company also owns a large stake in Dell Technologies. As of the time of writing, MSD Capital reportedly manages more than $16 billion worth of assets, $12 billion of which comes from Michael Dell's personal investments.

How does Michael Dell spend his money?

Despite being a dollar-billionaire, Michael Dell is not exactly a lavish spender. He spends a significant portion of his earnings donating to charity.

In 1999, Dell and his wife Susan founded the Michael and Susan Dell Foundation. The organization primarily focuses on the issuance of business grants, as well as urban education, family economic stability, and childhood health.

By 2011, the Michael and Susan Dell Foundation had committed over $650 million to various community-based programs around the world, including in the US, India, and South Africa. Some of the notable initiatives the organization has funded include the Dell Medical School at the University of Texas at Austin, the Friends of the Israel Defense Forces, and the Hurricane Harvey.

Another major way Michael Dell spends his billions is by investing in real estate.

Dell's most notable real estate investment was the 2014 acquisition of a 6-bedroom penthouse in Manhattan's Billionaire's Row for over $100 million. In 2017, Dell purchased another penthouse in Boston worth $40 million.

Other real estate properties associated with Michael Dell include his 120-acres Austin home, a ranch located 12 miles from his Austin home called 6D Ranch, and an 18,500-square-feet home in Kukio, Maui.
Lessons from Michael Dell
1. Time is the most valuable asset

Michael Dell knew he wanted to become an entrepreneur at a tender age. When he was eight years old, he applied to take a high school equivalency exam, a move that he considered would allow him to enter the business world faster.

2. Whatever your hands find to do, do it diligently

Dell landed a job as a dishwasher at the age of 12. Due to his hard work, he quickly earned a promotion to Maitre d'.

3. Follow your dreams

Michael Dell is one of the many billionaires who dropped out of college so they could pursue their personal ambitions.
Famous Quotes by Michael Dell
"Each day that you're moving toward your dreams without compromising who you are, you're winning."
"Ideas are a commodity. Execution of them is not."
"If you're happy, that's probably the most important thing. Everyone probably has their own definition of success, for me its happiness. Do I enjoy what I'm doing? Do I enjoy the people I'm with? Do I enjoy my life?"
"There is no better catalyst to success than curiosity."
"Try never to be the smartest person in the room. And if you are, I suggest you invite smarter people…or find a different room."
Wrap Up
Michael Saul Dell is a dollar-billionaire with a total net worth estimated at around $41.8 billion, as of 2023. Dell rose to prominence after founding Dell Technologies, where he still serves as the chairman and CEO. In addition to Dell Technologies, Michael Dell is also associated with other successful ventures, including MSD Capital L.P. and EMC Corporation.