Last Updated on March 8, 2022
Who Is Michael Jordan?
Michael Jordan, officially known as Michael Jeffrey Jordan, is an American former professional basketball player and businessman. MJ, as most people prefer to call him, is also the principal owner of the National Basketball Association (NBA) team, Charlotte Hornets.
Michael Jordan is unarguably the greatest basketball player of all time. During his active years as a professional basketballer, Jordan played a total of 15 seasons and won six championship titles with his then team, the Chicago Bulls.
Michael Jordan was also the most popularized athlete of his generation. From the early 80s to the mid-90s, Jordan was an instrumental figure in marketing the NBA around the world. His impressive performance did not only show on the court, but it also reflects on his bank accounts.
Quick Facts
| | |
| --- | --- |
| Full Name: | Michael Jeffrey Jordan |
| Popular Name: | Michael Jordan |
| Gender: | Male |
| Birth Date: | February 17, 1963 |
| Age: | 58 years |
| Parents: | James R. Jordan Sr. and Deloris Jordan |
| Siblings: | Larry Jordan, Roslyn Jordan, Deloris Jordan, and James Jordan Jr. |
| Birth Place: | Brooklyn, New York |
| Nationality: | American |
| Ethnicity: | African-American |
| Education: | Emsley A. Laney High School and the University of North Carolina at Chapel Hill |
| Marital Status: | Married. Formerly married to Juanita Vanoy (1989 – 2006) |
| Sexual Orientation: | Straight |
| Wife/Spouse: | Yvette Prieto |
| Children: | Victoria Jordan and Ysabel Jordan (from current marriage) and Jeffrey Jordan, Marcus Jordan, and Jasmine Jordan (from first marriage) |
| Dating: | N/A |
| Net Worth: | $2.1 billion (as of June 1st, 2021) |
| Source of Wealth: | NBA Career, Personal Investments, and Endorsement Contracts |
| Height: | 6′ 6″ (1.98 m) |
| Weight: | 98 kg; In pounds: 216 lbs. |
Early Life and Career Information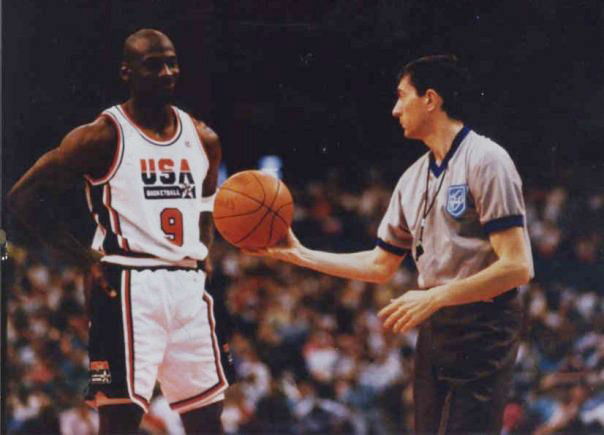 Michael Jordan was born on February 17, 1963, in Brooklyn, New York, to James R. Jordan Sr. and Deloris Jordan. His father was an equipment supervisor whereas his mother was a banker. When he was still a toddler, the family relocated to Wilmington in North Carolina.
Michael Jordan attended the Emsley A. Laney High School before proceeding to the University of North Carolina at Chapel Hill on a basketball scholarship. At the university, he majored in cultural geography.
Jordan began to play basketball while he was still in high school. And though he participated in other games, such as football and baseball, his eyes were fixated on basketball. During his sophomore year, he tried out unsuccessfully for the varsity basketball team.
Despite his stellar performance on the court so far, his 5'11" height worked against him. Fortunately, he was able to increase his height by a few inches over a couple of months and in 1981, he was selected to participate in the 1981 McDonald's All-American Game.
Jordan put up a brilliant show and in the same year, he won a basketball scholarship to the University of North Carolina at Chapel Hill. Michael Jordan continued to nurture his passion and talent for basketball and in 1984, he turned professional. He played for the Chicago Bulls from 1984 – 1993 and 1995 – 1998, then for the Washington Wizards from 2001 – 2003.
Here are some of Michael Jordan's personal awards and accolades:
• 10 All-NBA First Team designations,
• 10 all-time scoring title records,
• 14 NBA All-Star Game selections,
• 3 All-Star Game MVP Awards,
• 5 MVP Awards,
• 6 NBA Finals Most Valuable Player (MVP) Awards,
• 9 All-Defensive First Team honors, and
• The 1988 NBA Defensive Player of the Year Award
Michael Jordan's Net Worth
As of June 1, 2021, Michael Jordan had a net worth of $2.1 billion. He is presently considered the wealthiest former athlete on the planet, as well as the first billion-dollar athlete in the world.
Michael Jordan became a dollar billionaire way back in 2014, after upping his stakes in the Charlotte Hornets basketball club. Although he is retired, Michael Jordan runs successful business ventures and earns significantly higher than most active athletes.
Surprisingly, the bulk of Michael Jordan's wealth did not come from his successful career on the court. According to statistics from the Basketball Reference, Jordan's total earnings with both the Chicago Bulls and the Washington Wizards is an estimated $93 million. It's his resilient spirit of enterprise that made him incredibly wealthy.
One of Michael Jordan's most successful business ventures is his partnership with Nike's Air Jordan sneakers brand. In 1984, Jordan signed a partnership deal with Nike worth $500,000 annually for more than five years. Presently, Air Jordan brings in more than $3 billion in annual wholesale revenue, and Michael Jordan takes home some $130 million out of that.
But Michael Jordan's annual salary from Air Jordan pales in comparison to his earnings from Charlotte Hornets. Jordan began as a minority stakeholder in the club in 2006, before acquiring more stakes in 2010. Presently, Hornets is valued at around $1.5 billion, and Michael Jordan enjoys control of the club.
In addition to Air Jordan and Charlotte Hornets, other business investments by Michael Jordan include endorsement deals with brands like Hanes, Upper Deck, and Gatorade. Jordan is also associated with a Nissan dealership and a line of restaurants. In terms of real estate, he owns several properties in North Carolina, Illinois, and Utah.
Life Lessons from Michael Jordan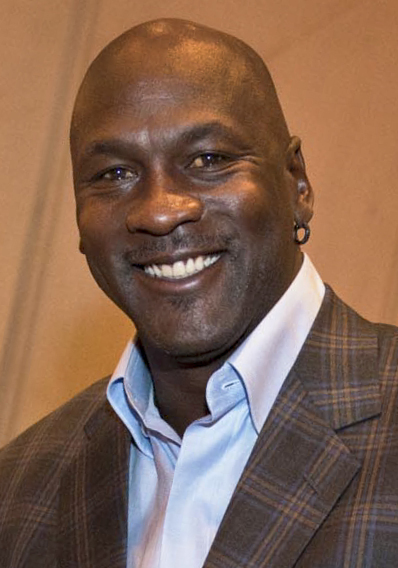 Michael Jordan is famous both as a retired professional basketballer and an enterprising businessman. One lesson we can learn from him is to never depend on only one income channel.
Another crucial lesson we can learn from Jordan is that once you've built a reputable public profile, you should guard it jealously. Jordan is known to turn down endorsement contracts that he believes might dent his public image. A case in point is a lucrative opportunity that he declined with Beanee Weenees back in the days.
Lastly, Michael Jordan reminds us of another secret of wealth creation – sharing. Like many billionaires, Jordan is a renowned philanthropist. He has donated millions of dollars towards numerous causes.
Quotes by Michael Jordan
"You have to expect things of yourself before you can do them."
"I've failed over and over and over again in my life and that is why I succeed."
"I can accept failure, everyone fails at something. But I can't accept not trying."
"Always turn a negative situation into a positive situation."
"I've always believed that if you put in the work, the results will come."
Conclusion
Michael Jordan is by far the greatest basketball player ever to have graced the court. He is also an astute businessman who's known to take calculated risks and turn seemingly unprofitable ventures into lucrative ones.