Last Updated on January 20, 2022
Who Is Mike Lindell?
Michael James Lindell, popularly known as the "My Pillow Guy," is a renowned American entrepreneur, inventor, and conservative political activist. Mike Lindell is popularly known for founding and establishing the famous manufacturing company "My Pillow." As the name implies, this company produces pillows, slipper products, and beddings.
Lindell is not only a successful CEO. The American is also a famous conservative political activist.
He is an avid supporter of the most popular Republican and former US president, Donald Trump. In addition, Lindell is the owner of the "Lindell Foundation," a nonprofit organization established to help drug addicts.
Quick Facts
| | |
| --- | --- |
| Full Name: | Michael James Lindell |
| Popular Name: | My Pillow Guy/Mike Lindell |
| Gender: | Male |
| Birth Date: | June 28, 1961 |
| Age: | 60 years |
| Parents: | N/A |
| Siblings: | Robin Priscilla Lindell and Cynthia Kay Lindell |
| Birth Place: | Mankato, Minnesota, United States |
| Nationality: | American |
| Ethnicity: | European American |
| Education: | University of Minnesota |
| Marital Status: | Divorced |
| Sexual Orientation: | Straight |
| Wife/Spouse: | Karen Dickey (divorced), Dallas Yocum (2013 – 2013) |
| Children: | Heather Lueth (Daughter), Lizzy Meyers (Daughter), Darren Lindell (Son) and Charlie Lindell (Son) |
| Dating: | N/A |
| Net Worth: | $100 Million |
| Source of Wealth: | Entrepreneur |
| Height: | 5'10'' (1.78m) |
| Weight: | 84kg (185 lbs) |
Early Life and Career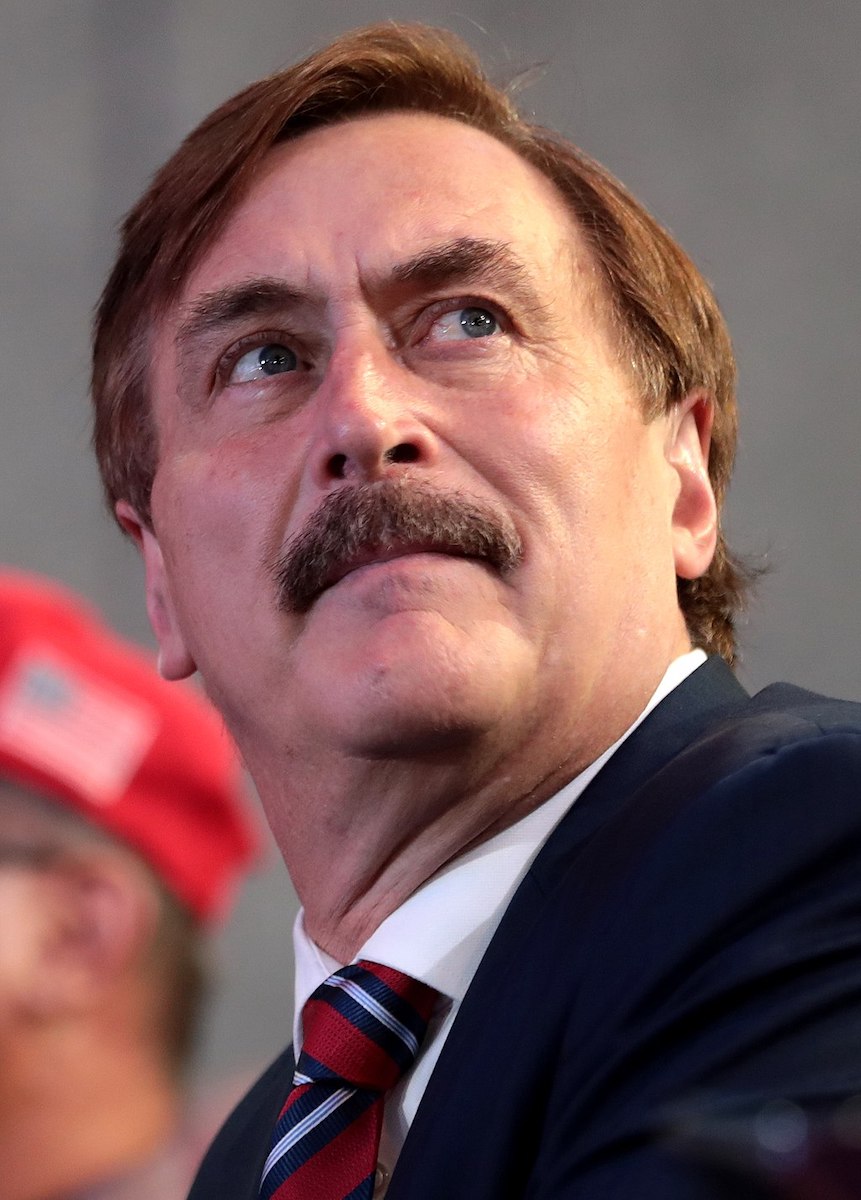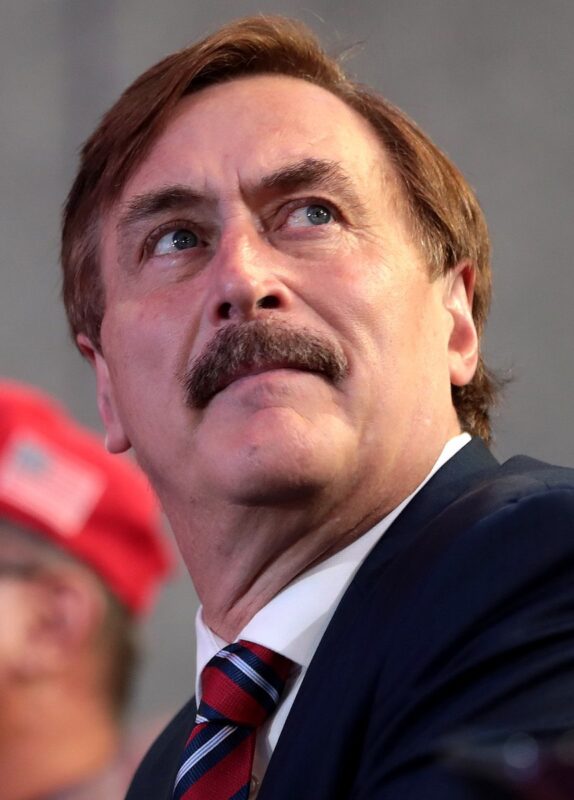 Michael James Lindell, popularly known as the "My Pillow Guy," was born on June 28, 1961, in Mankato, Minnesota. However, he was raised in Chaska and Carver, Minnesota.
Mike Lindell wasn't always the entrepreneurial juggernaut you see today. He had a very troubled beginning, highlighted by his intense battle with gambling and drug abuse for many years. We will talk more about that later.
Lindell started his entrepreneurial journey way before he invented My Pillow. His first foray into the dynamic business world was his ownership of various small businesses such as carpet cleaning services, lunch wagons, bars, and restaurants, based in Carver County, Minnesota.
His major break didn't come till the early 2000s, 2004 to be precise. This was the year that he invented "My Pillow." Five years after coming up with this idea, Lindell launched his company in 2009. This innovative approach to pillow design took the market by surprise. Its selling points were its patented open-cell and poly-foam design functionality. He built this company from the ground up, starting with a measly five employees. As of 2021, he has grown this brand to a multi-million-dollar company, with nearly 2000 employees worldwide.
However, as with most things in life, this astounding success didn't come easily. It took years of dedication, overcoming challenges, addictions, and immense personal growth. In his 20s', Mike developed a drug addiction. He was initially addicted to cocaine and alcohol in 1982. By 1990, this got even worse as he dove into crack cocaine. These addictions have undoubtedly taken a toll on his life. They cost him his marriage of twenty years, as well as his house and nearly the My Pillow business.
One admirable thing about Mike Lindell is that he pressed onwards, determined to become a better version of himself despite the numerous issues he faced. As such, in 2009, he achieved sobriety through dedication and prayer. To commemorate this and mark his growth as an individual, he produced a documentary, "The Mike Lindell Story: An American Dream," in March 2017. This documentary highlighted how he overcame drug addiction and built a multi-million-dollar pillow empire.
In 2019, August, to be precise, Mike Lindell was awarded an honorary Doctor of Business from Liberty University. Today, Mike Lindell's son, Darren, is currently overseeing the day-to-day running of his company, with Mike focusing on his political aspirations.
Mike Lindell's Personal Life and Net Worth
Michael James Lindell has had more than his fair share of personal drama. He has been married and divorced twice in his lifetime. His marriage was to Karen Dickey, and this marriage lasted about 20 years. His second marriage was to Dallas Yocum in 2013. However, the couple divorced the same year. This divorce didn't affect him financially, as he stated they had a prenuptial agreement. Mike has had four children from his two marriages, two daughters and two sons.
Asides from his escapades with his pillow empire, Mike Lindell has also ventured into the tech industry. He worked on a social media platform that was meant to be some hybrid of Twitter and YouTube. The product, called "Frank," was launched in April 2021. However, the launch was not smooth, as it was riddled with technical errors, which Lindell claimed was due to massive attacks the platform received.
Mike is also a philanthropist as he has made various generous donations to multiple organizations such as the Salvation Army and the Union Gospel Mission. As of 2021, Mike James Lindell has sold over 30 million pillows over the years, accruing a whopping net worth of $100 million.