Last Updated on January 25, 2022
Who Is Mike Rowe?
Michael Gregory Rowe is an American television host and narrator, as well as former opera singer.

Rowe is best known for hosting the Discovery Channel series Dirty Jobs from 2003 – 2012 and from 2020 – present, and the series Somebody's Gotta Do It which originally aired on CNN from 2014 – 2015. From 2017, Rowe has been the host of the series Returning the Favor, which is available on Facebook Watch. Rowe's hosting roles also includes hosting his own podcast titled 'The Way I Heard It with Mike Rowe.'

As a narrator, Mike Rowe is best known for narrating various programs on Discovery Channel, National Geographic Channel, and The Science Channel. Some of his notable narrator roles include Deadliest Catch (2005 – present), The Ultimate Fighter (2005 – 2010), How the Universe Works (2010 and 2014 – present), and Airplane Repo (2013 – present).
Quick Facts
| | |
| --- | --- |
| Full Name: | Michael Gregory Rowe |
| Popular Name: | Mike Rowe |
| Gender: | Male |
| Birth Date: | March 18, 1962 |
| Age: | 59 years |
| Parents: | John Rowe and Peggy Rowe |
| Siblings: | Scott Rowe and Phil Rowe |
| Birth Place: | Baltimore County, Maryland |
| Nationality: | American |
| Ethnicity: | Caucasian |
| Education: | Overlea High School, Essex Community College, and Towson University |
| Marital Status: | Unmarried, but has been romantically linked to actor Danielle Burgo |
| Sexual Orientation: | Straight |
| Wife/Spouse: | N/A |
| Children: | None |
| Dating: | Danielle Burgo |
| Net Worth: | USD 35 million (as of April 1, 2021) |
| Source of Wealth: | Television Hosting, Narration, Television Producing, Acting, Endorsement Deals, and Other Ventures |
| Height: | 6′ 0″ (1.83 m) |
| Weight: | 80 kg; In pounds: 176 lbs. |
Early Life
Mike Rowe was born on March 18, 1962, in Baltimore County, Maryland, to John Rowe and Peggy Rowe. Both his parents were teachers.

Rowe graduated from Overlea High School in 1980, where he performed exceptionally well in theater and singing. After graduating from high school, he proceeded to Essex Community College, before moving to Towson University where he graduated in 1985 with a bachelor's degree in communication studies.
Career Information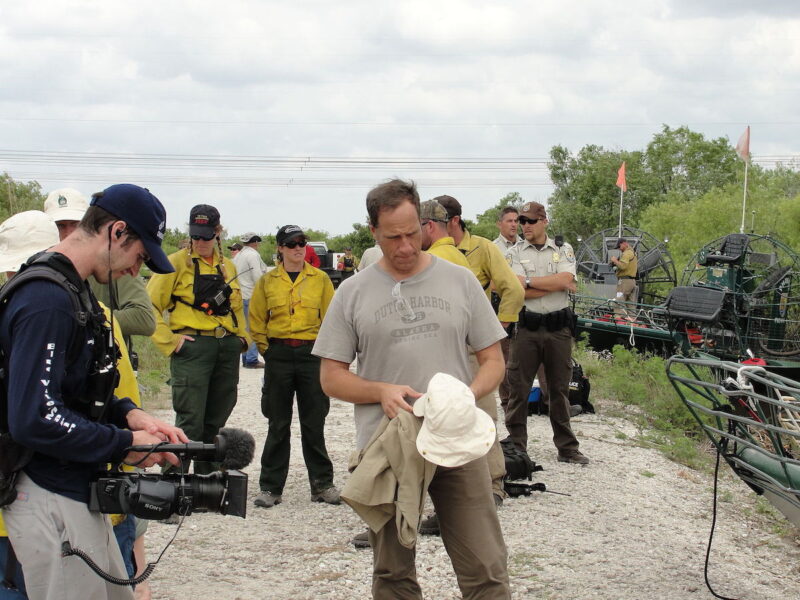 Mike Rowe kicked off his television hosting career in the late 80s, almost immediately after graduating from university. One of his earliest hosting gigs was in the show Your New Home, which aired on WJZ-TV.

In the early 90s, Rowe landed a hosting job on the CD-ROM music trivia game Radio Active. Around the same time, he hosted an on-air show for the home-shopping television network QVC.

In 2001, Mike Rowe hosted The History Channel's The Most. He hosted the show until 2004. The same year, he became the host of Evening Magazine on KPIX-TV, maintaining his role in the show until 2005.

In 2002, Rowe hosted TBS' Worst Case Scenario. During the same period, he started appearing in a news segment known as 'Somebody's Gotta Do It,' where he profiled various unpleasant professions. In 2003, Rowe's concept of profiling unpleasant careers culminated in the creation of the television show Dirty Jobs, which Rowe hosted on Discovery Channel from 2003 to 2012 and from 2020 to present.
Mike Rowe continued landing numerous high-profile television hosting gigs over the next couple of years, including Shark Week (2006), After the Catch (2007- 2012), and Bering Sea Gold (2013 – 2014 and 2019 – present). He also hosted Bering Sea Gold: Under The Ice (2013), C.R.A.P. (2013 – present), Somebody's Gotta Do It (2014 – 2015 on CNN and 2017 – present on Trinity Broadcasting Network), Returning the Favor (2017 – present), and Six Degrees with Mike Rowe (2021 – present).

Besides television hosting, Mike Rowe is also noted for his exceptional narration talents. Rowe kicked off his narration career in the television show The Most. He also narrated American Chopper from 2002 – 2010, American Hot Rod in 2004, Ghost Hunters from 2004 – 2010, Deadliest Catch from 2005 – present, and The Ultimate Fighter (from 2005 – 2010). Other notable television shows that Mike Rowe has narrated include:

• Ghost Hunters International (2008 – 2010)
• How the Universe Works (2010 and 2014 – present)
• Human Planet (2011)
• Airplane Repo (2013 – present)
• Building America (2014)

Mike Rowe has also appeared in numerous television shows, either as himself or portraying various characters. Examples include American Dad!, Wild Pacific, Last Man Standing, and America's Greatest Makers.
Mike Rowe's Net Worth
Mike Rowe is one of the most successful television hosts and narrators of all time. Rowe has earned a net worth of $35 million from his various television undertakings. He reportedly earns between $5 and $10 million annually.

Besides television hosting and narration, a significant portion of Rowe's wealth also comes from endorsement deals. Rowe has been featured in numerous commercials for Ford Motor Company, Motorola, Caterpillar, Viva paper towels, and the pharmaceutical company Novartis.
Lessons from Mike Rowe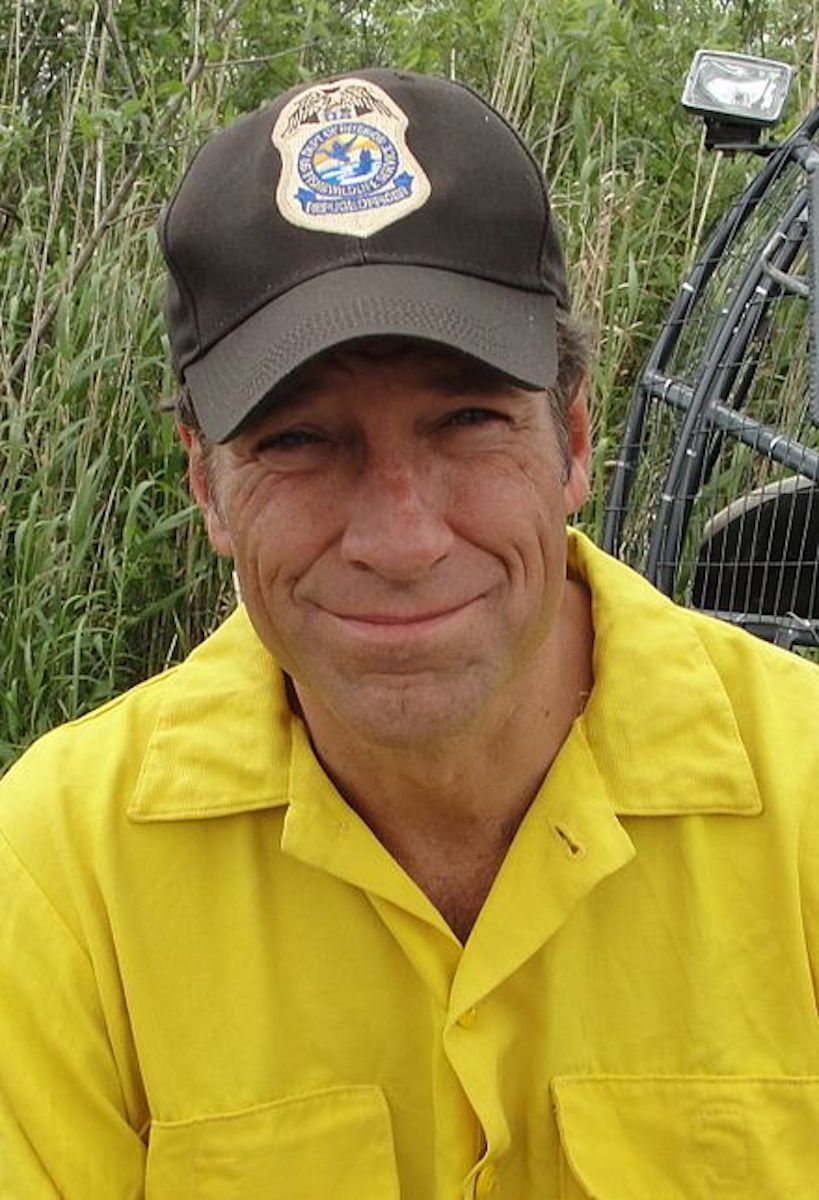 1. True empowerment comes from changing our mindsets about wealth creation

Mike Rowe is a noted trade activist. Over the years, he has challenged job seekers to focus on acquiring hard skills as opposed to relying exclusively on their academic qualifications. Rowe is also associated with the mikeroweWORKS Foundation, which seeks to empower people interested in pursuing a career in trade.

2. Money isn't the only secret to happiness

Contrary to what most people believe, true happiness doesn't consist in professional or financial achievements. Instead, it comes knowing your ideals and remaining true to them. Rowe once said, 'Happiness does not come from a job. It comes from knowing what you truly value, and behaving in a way that's consistent with those beliefs.'

3. Keep your private life to yourself

Despite having been in the television industry for nearly four decades, Mike Rowe's career has been scandal-free. That's mainly because he has chosen to keep his private life to himself.
Famous Quotes by Mike Rowe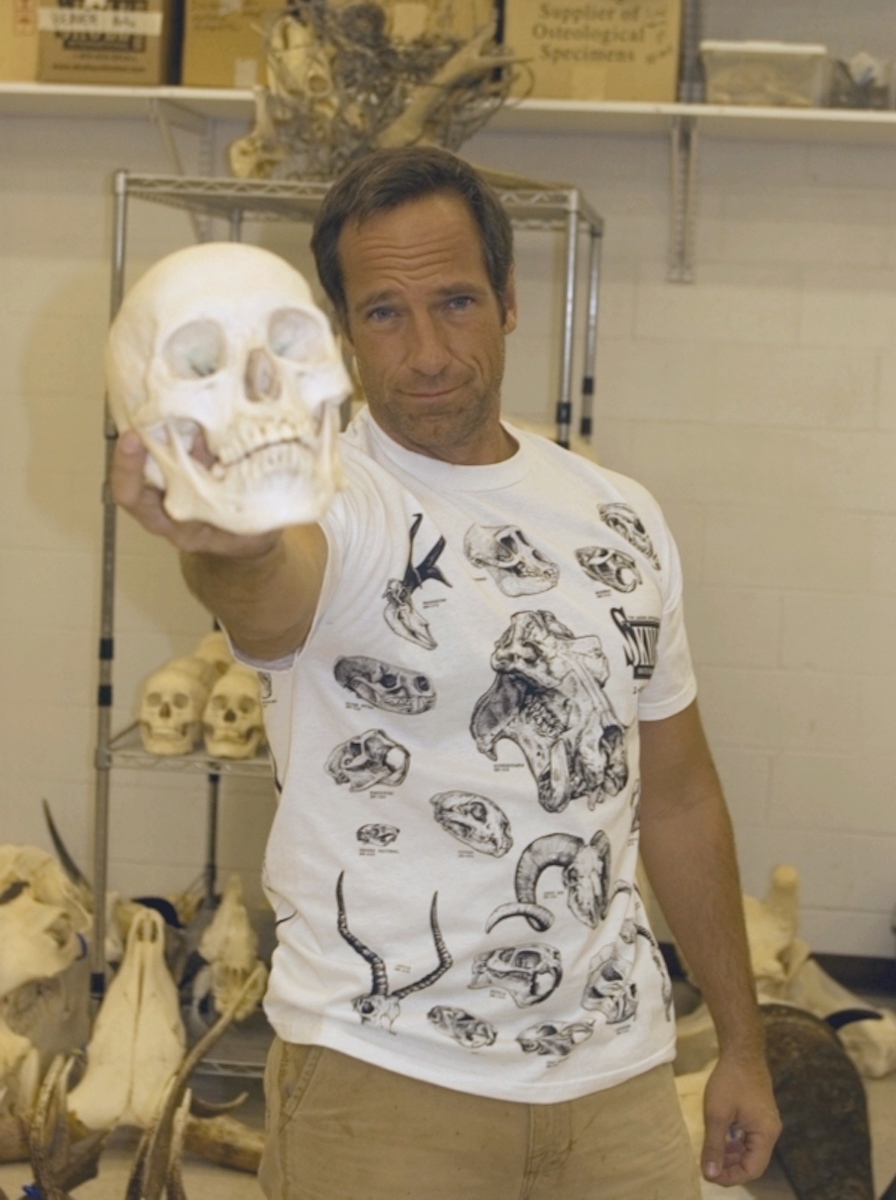 "Don't follow your passion, but always bring it with you."
"So you're saying that after I take a disappointing shower I should get in bed and lay there and weep?"
"Spend a few hours every week studying American history, human nature, and economic theory. Start with "Economics in One Lesson." Then try Keynes. Then Hayek. Then Marx. Then Hegel. Develop a worldview that you can articulate as well as defend. Test your theory with people who disagree with you. Debate. Argue. Adjust your philosophy as necessary."
"We are lending money we don't have to kids who can't pay it back to train them for jobs that no longer exist."
"Why worry about doing something you love? Figure out what the opportunity is. Find a thing, get good at it, learn to love it later."
Wrap Up
Mike Rowe is an accomplished television host and narrator with experience spanning close to four decades. Rowe is also a renowned trade activist with a vision to change how people perceive work and wealth creation. He has a net worth of $35 million, as of April 2021.