Last Updated on November 9, 2021
Who Is Mike Tyson?
Mike Tyson, born Michael Gerrard Tyson, is an American former professional boxer with plenty of accolades to his name. Tyson competed in professional boxing between 1985 and 2005.
Mike Tyson was not only the undisputed World Heavyweight Champion during his active years, but he also holds the prestigious record as the youngest professional boxer to win a heavyweight title. He won his first heavyweight title at the tender age of 20 years, 4 months, and 22 days.
Other notable achievements by the boxer include:
• Winning his first 19 fights by knockout, 12 of which he won in the first round.
• Being the first heavyweight boxer to hold the World Boxing Council, World Boxing Association, and International Boxing Federation titles simultaneously.
• Being one of the only six professional boxers to have successfully reclaimed a heavyweight championship. Others include Evander Holyfield, Floyd Patterson, George Foreman, Muhammad Ali, and Tim Witherspoon.
Mike Tyson carried with him an intimidating persona into the ring. He hardly backed out from any challenge, and has often been referred to as one of the most ferocious boxers ever to have stepped into a professional ring.
Due to his violent and intimidating ring behavior, it's safe to admit that most of Mike Tyson's fights were won in the mind before the boxer could even step into the ring. Though he has since retired, Mike Tyson still commands the respect of friends and foes alike.
Quick Facts
| | |
| --- | --- |
| Full Name: | Michael Gerard Tyson |
| Popular Name: | Mike Tyson |
| Gender: | Male |
| Birth Date: | June 30, 1966 |
| Age: | 55 years |
| Parents: | Jimmy Kirkpatrick and Lorna Smith |
| Siblings: | Rodney Tyson, Shiva Thapa, Jimmie Lee Kirkpatrick, and Denise Tyson |
| Birth Place: | Brooklyn, New York |
| Nationality: | American |
| Ethnicity: | African-American |
| Education: | Catskill High School |
| Marital Status: | Married .Formerly married to Robin Givens (1988–1989) and Monica Turner (1997–2003) |
| Sexual Orientation: | Straight |
| Wife/Spouse: | Lakiha Spicer. |
| Children: | Mikey Lorna Tyson, Miguel Leon Tyson, Exodus Tyson, Rayna Tyson, Amir Tyson, Morocco Tyson, and Milan Tyson |
| Dating: | N/A |
| Net Worth: | 15 million (as of May 1st, 2021) |
| Source of Wealth: | Professional Boxing, Acting and Film Production, Endorsement Deals, and Other Ventures |
| Height: | 5′ 10″ (1.78 m) |
| Weight: | 109kg |
Early Life and Career Information
Mike Tyson was born on June 30, 1966, in Brooklyn, New York, to Purcell Tyson and Lorna Smith. But while Purcell Tyson is Mike's biological father, the professional boxer identifies with Jimmy Kirkpatrick. Kirkpatrick was a baseball player and gambler.
He later abandoned the family, leaving Tyson in the sole care of his mother. Mike Tyson's mother passed on when Tyson was just 16 years, leaving the young boy in the care of Cus D' Amato, his then boxing manager.
Tyson spent his childhood living in high-crime neighborhoods and by the time he was 13, he had already been arrested 38 times. At some point, he was sent to the juvenile detention center, Tryon School for Boys in Johnstown.
During his teen years, Mike Tyson engaged in amateur boxing under the tutelage of Cus D' Amato. He turned professional at the age of 18, beating Hector Mercedes through a first-round technical knockout. Since then, his boxing star kept rising. Mike Tyson was the undisputed champion for years, till Buster Douglas snatched the prestigious title from him.
When the curtains finally came down on Mike Tyson's boxing career, he had been in a total of 58 fights. Out of these, he won 50 – 44 by knockout, 5 by decision and 1 by disqualification. He lost six fights – 5 by knockout and 1 by disqualification. In 2 of the 58 fights, there were no contests.
In spite of his illustrious boxing career, Mike Tyson led a somewhat controversial life. He was convicted of rape in 1992 and sentenced to six years in prison. He would later be released on parole after serving three of his six-year jail term. During his career, Tyson was also known to spend his fortunes with wanton abandon, a habit that saw his net worth shrink more than ten-fold.
Mike Tyson's Net Worth
As of May 1, 2021, Mike Tyson's Net Worth was $15 million. He has earned his wealth through professional boxing, endorsement contracts, acting and other ventures.
Here's a breakdown of Mike Tyson's average earnings from some of his past fights:
Opponent – Average Earnings
i. Trevor Berbick – $1,500,000
ii. James Smith – $2,000,000
iii. Pinklon Thomas – $2,500,000
iv. Tony Tucker – $2,500,000
v. Tyrell Biggs – $2,500,000
vi. Larry Holmes – $5,000,000
vii. Tony Tubbs – $10,000,000
viii. Michael Spinks – $20,000,000
ix. Frank Bruno I – $8,000,000
x. Carl Williams – $4,000,000
xi. Buster Douglas – $6,000,000
xii. Henry Tillman – $2,000,000
xiii. Alex Stewart – $3,000,000
xiv. Donovan Ruddock I – $6,000,000
xv. Donovan Ruddock II – $10,000,000
xvi. Peter McNeeley – $25,000,000
xvii. Buster Mathis – $10,000,000
xviii. Frank Bruno II – $30,000,000
xix. Bruce Seldon – $30,000,000
xx. Evander Holyfield I – $30,000,000
xxi. Evander Holyfield II – $30,000,000
xxii. Francois Botha – $10,000,000
xxiii. Orlin Norris – $9,000,000
xxiv. Julius Francis – $10,000,000
xxv. Lou Savarese – $8,000,000
xxvi. Andrew Golota – $10,000,000
xxvii. Brian Nielsen – $5,000,000
xxviii. Lennox Lewis – $103,000,000
xxix. Clifford Etienne – $5,000,000
xxx. Danny Williams – $8,000,000
xxxi. Kevin McBride – $5,000,000
Mike Tyson's acting career includes his roles in movies like The Hangover. He also owned an animated television show known as Mike Tyson Mysteries. Most recently, the former boxer produces a boxing-themed podcast known as Hotboxin' With Mike Tyson.
In terms of business ventures, Mike Tyson owns and runs the Tyson Ranch, where he cultivates marijuana and sells marijuana-based products. Reports indicate that Tyson Ranch generates around $500,000 in monthly revenues, with Tyson smoking up to $40,000 of it.
Like we already mentioned, Mike Tyson earned big bucks during the peak of his career, but ended up losing it through lavish spending. Some sources indicate that his net worth would have been upwards of $700 million by now. He has mostly lost his fortune through expensive divorce cases, lavish cars and motorbikes, and expensive pets, which include a pigeon and Siberian tiger.
Life Lessons From Mike Tyson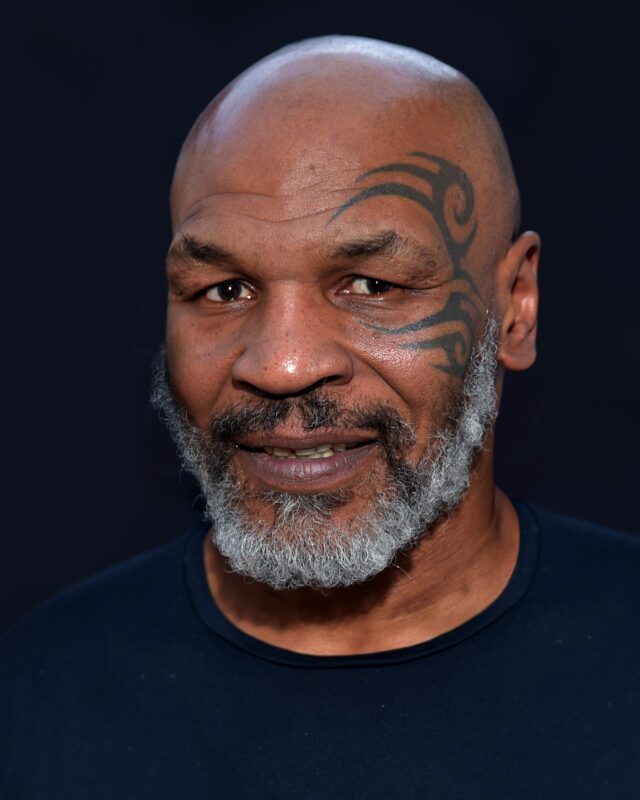 The first life lesson we can learn from Mike Tyson is that of a strong work ethic. If it weren't for his dedication to his work, he wouldn't have lasted on the professional ring for 20 years.
Through Mike Tyson, we can also learn that failure is part of success. Tyson faced numerous seemingly insurmountable challenges during his career, including incarceration and two divorce cases. However, he always had a way of bouncing back.
Mike Tyson has also taught us about the importance of pursuing our passions with confidence and boldness. Some people might term him as a violent boxer, but his boldness on the ring contributed significantly to his success.
Here are some quotes by Mike Tyson:
"Discipline, doing what you hate to do but do it like you love it."
"Everyone says "I wish I was in your shoes…", the hundreds of people that wish they were in my shoes don't know the tenth of it. If they were in my shoes they would cry like a baby."
"When you have something in life that you want to accomplish greatly, you have to be willing to give up your happiness…I've lost all my sensitivity as far as being embarrassed, being shy, you just have to lose that."
"You can't be disturbed by anything. There's no emotion involved. You can't feel sorrow, you can't feel pity, there's nothing you feel. The job has to be done."
"Everybody thinks this is a tough man's sport. This is not a tough man's sport. This is a thinking man's sport. A tough man is gonna get hurt real bad in this sport."
Conclusion
Mike Tyson is unarguably one of the best boxers the world has ever known. And though he has since retired, he remains a true inspiration to aspiring athletes all over the world.