Mind Mapping refers to a method of brainstorming ideas and information organically using visual diagrams without worrying about the structure and order. Mind mapping is the easier and more convenient alternative to brainstorming ideas by scribbling your thoughts on a piece of paper.
Besides brainstorming of ideas, mind mapping is also an effective technique in the collection and organization of thoughts, as well as project planning and making presentations. With a mind map, information and concepts are built intuitively around a central theme. The technique is useful in converting long and boring information into a more colorful and organized one.
The main objective of mind-mapping is to solve problems, innovate new ideas, and map out resources. And to make the method effective, you require an intuitive app. This post shall review the ten best mind mapping software ever designed.
MindMeister prides itself on its intuitive interface, which makes it incredibly easy to use. The tool allows you to collaborate in real-time as you brainstorm ideas and organize your information. MindMeister also lets users discuss changes, exchange ideas, as well as view the change history over a live chat. The software works both online and offline and is compatible with mobile devices, which makes it ideal for on-the-go users.
In terms of data security, MindMeister stores your data using hacker-proof data encryption technology, while also offering daily data monitoring. Another noteworthy feature of this tool is that it's cloud-based. As such, you don't need to download and install it.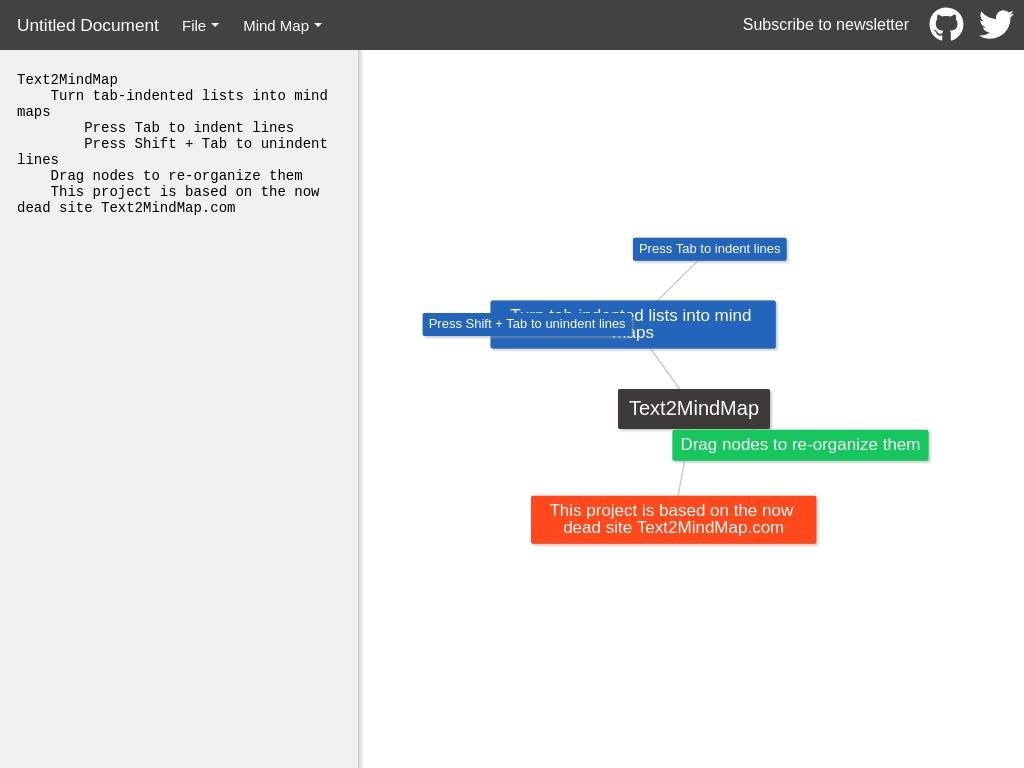 Text2MindMap is another mind mapping tool that markets itself as being easy to use. To use the tool, you start by typing text into the text field. After that, you indent text lines using the tab key, and then begin your mind mapping experience by clicking the Draw Mind Map button.
Text2MindMap splits each line of text into a distinct node, making it easy to track your mind maps. Also, the software allows several customizations to the maps to suit the user's requirements. In terms of time-efficiency, Text2MindMap integrates various time-saving keyboard shortcuts. When you're done, you can download your mind maps either as an image or PDF, or email them directly to your collaborators.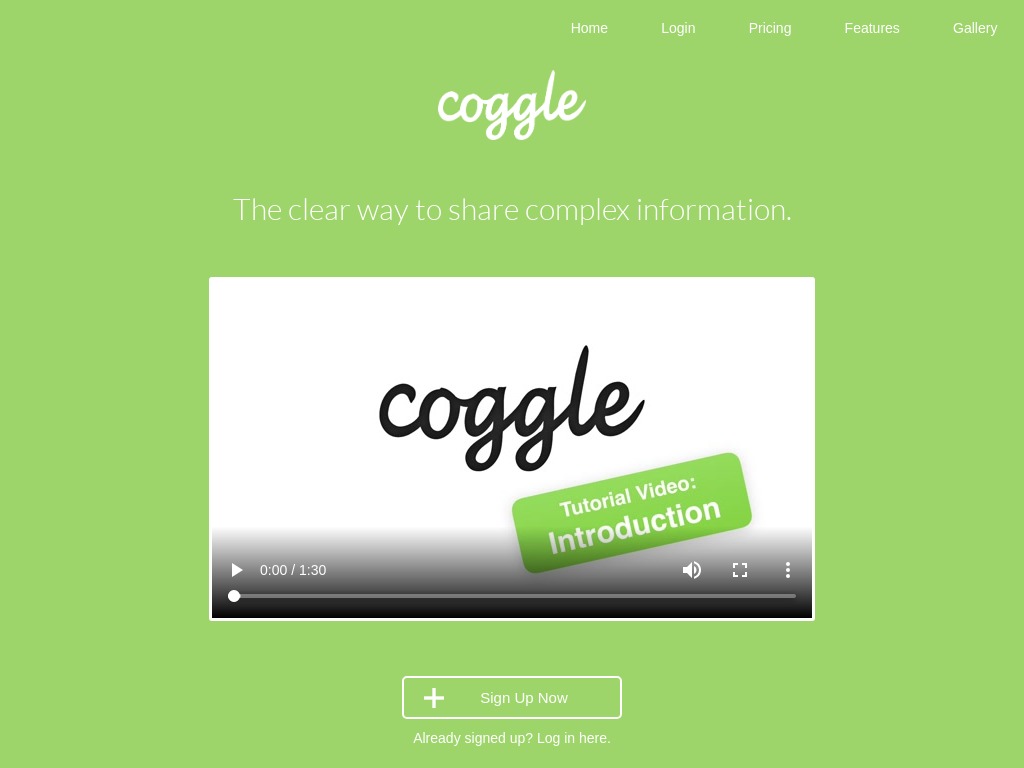 If you're looking for a mind mapping app that lets you collaborate with your team hassle-free, look no further than Coggle. To use the platform, you begin by clicking the Plus (+) to add a branch, and then enter your text in the text field that appears. After that, Coggle allows you to customize your text as you wish. You can format the text or add images, links and icons to highlight your key points.
With Coggle, you can add as many branches to your mind map as possible. And if you wish to explore more features on your map, you simply right-click on the item. Other functions you can perform using Coggle include uploading unlimited images, chatting in real-time, and exporting your files.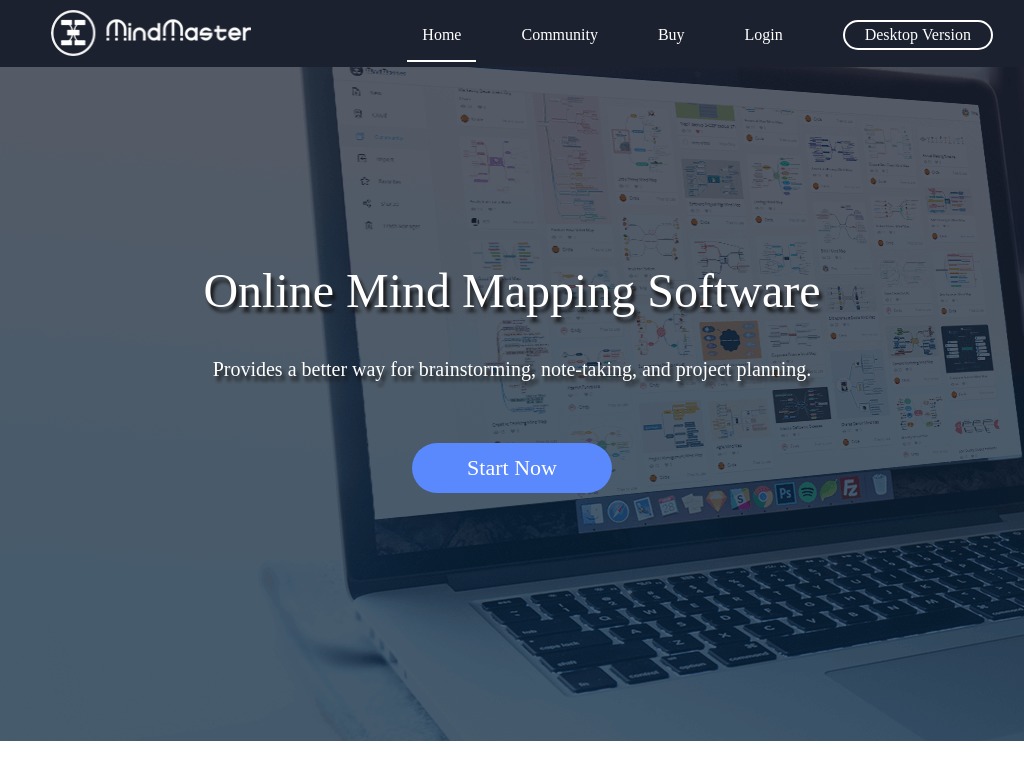 MindMaster by Edraw comes with an interface that's similar to that of Microsoft Office, which speaks to its intuitiveness. The app also comes with a variety of mind mapping elements. Some of the things you can do with this tool include inserting topics or clip art, drawing relationship lines, and adding notes.
You can also modify the appearance of your diagram, including adjusting the size and adding backgrounds to the maps. And when done, MindMaster allows you to export and share your maps automatically with your collaborators or store the files in Edraw cloud storage. MindMaster is split into the right and left panels. The left panel serves as your canvas while the right panel contains plenty of options that you use to manipulate the content to your desired specifications.
Freemind is another mind mapping tool that comes with plenty of features, such as location-based mind mapping and collaboration tools. It's also among the few mind mapping software that provide restore session support. The app is built in Java and is compatible with Windows as well as Linux and MacOS. And true to its name, Freemind comes free of charge.
Freemind is ideal if you're looking to perform complex operations on your mind map, including embedding links and incorporating multimedia. As soon as your maps are ready, you can export them in various file formats, such as .SVG, .PNG, .PDF, and HTML.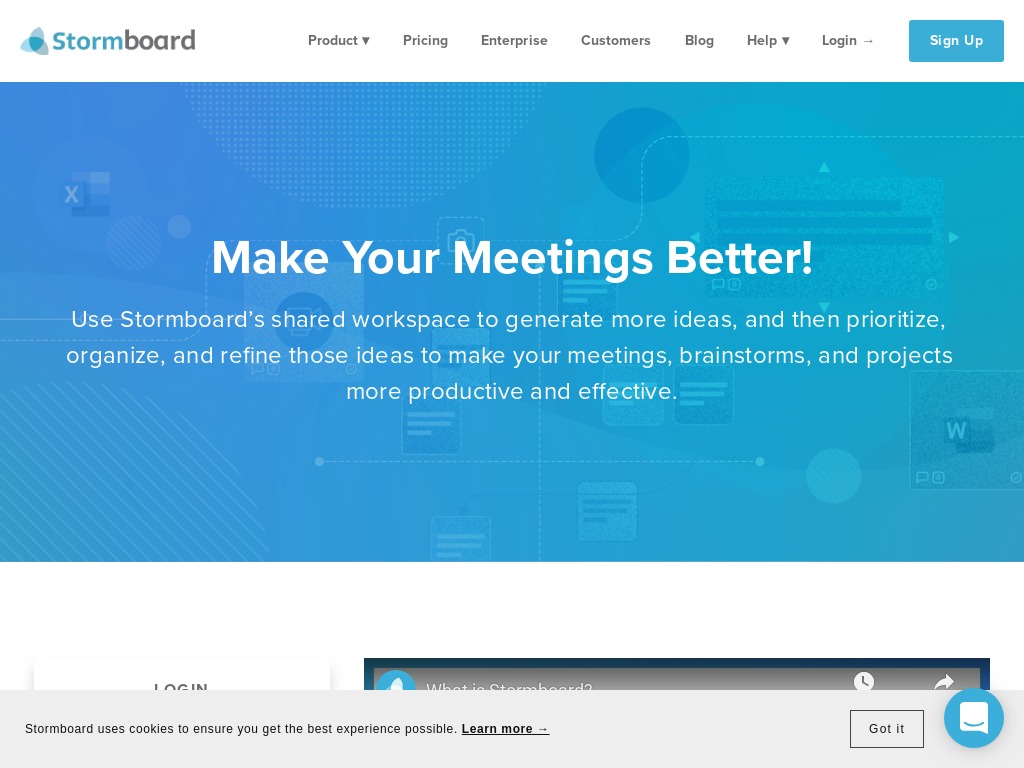 The ability to offer real-time collaboration with your team appears to be one of the primary considerations while choosing a mind mapping tool, and Stormboard scores fairly high in that aspect. The software not only makes it possible to brainstorm ideas in real-time. It also lets you add your ideas and multimedia to a shared virtual whiteboard.
Stormboard makes the whole ideation process quick and easy by allowing users to capture and prioritize ideas, then present those ideas for voting. You can embed unique comments to your ideas to draw attention to them. Customizable templates, compatibility with mobile phones, and relative affordability are other factors that make Stormboard the go-to mind mapping tool.
Mind42 is a browser-based mind mapping software that provides you with a single fast and efficient platform for managing your ideas and collaborating with your team. The app makes it possible to create as well as manage and edit your mind maps, regardless of their structural complexity.
While you require an account to access Mind42, using the app is remarkably easy. Simply click "New Mind Map", invite your team, and begin with the ideation process. You can classify your collaborators into Private or Business, depending on the nature of ideas you're generating. And if you're a bit pressed for time, you can import mind maps from other applications to jump-start the idea brainstorming process.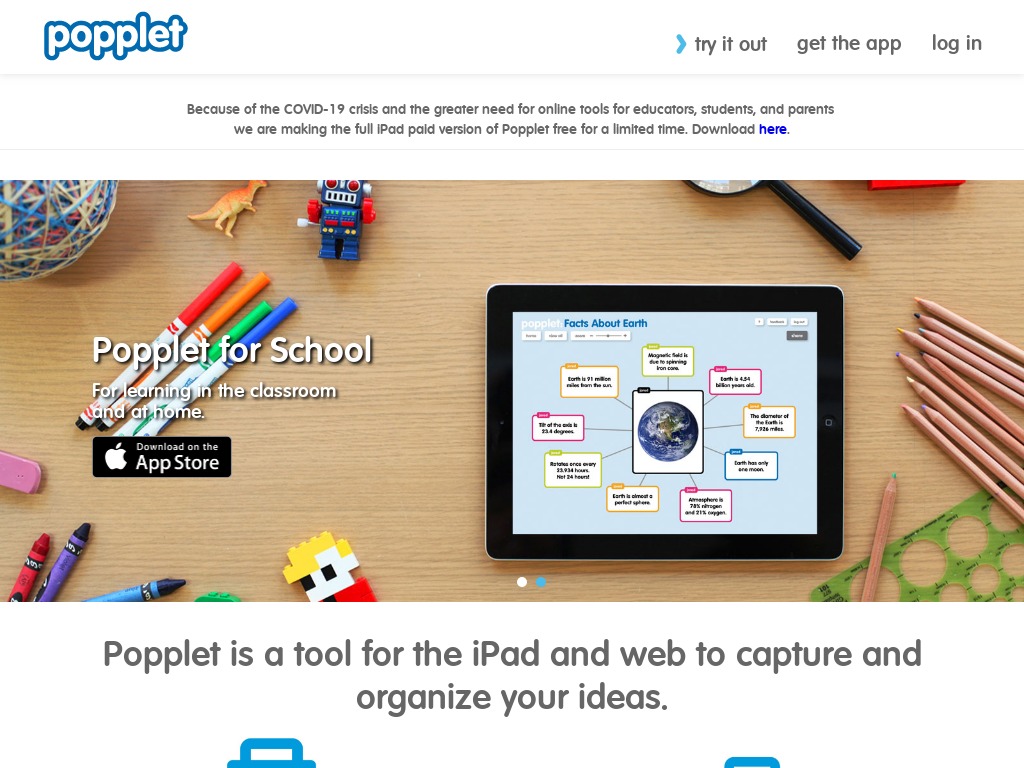 One of the best things about Popplet is that it gives you more leeway as far as uploading your ideas is concerned. You can record your thoughts visually or upload text, images, and videos on the app. Still on flexibility, Popplet allows you to connect several devices on the same project.
Once created, there are numerous ways you can make your presentations easier to locate on the app. Examples include using different resolution images as well as incorporating categories, tags, and keywords. Popplet even allows you to create embeds for presentations that you intend to use on your blogs and websites.
Bubbl.us is a perfect recommendation for those looking for a fun way to mind map and brainstorm. The app uses a special tree to help you organize your ideas and thoughts. To use the tool, start by typing your main topic. Typing on the app immediately starts a tree. You can then go ahead and add as many ideas as possible.
The Bubbl.us tree is programmed to reposition itself to fit your ideas. As you add more ideas to the main topic, Bubbl.us assigns those ideas their respective positions depending on their relative significance to the central topic. However, you can also customize the tree manually to suit the needs of your project. Another noteworthy feature of this software is that it implements an auto-save feature that lets you share your read-only file as well as allow your collaborators to edit it.
Canva is a web-based app that was developed with graphic designers in mind. That makes it one of the most effective mind mapping software. It comes with a huge library of templates that you can customize to create your own mind maps.
To use the software, start by entering the words "mind map" in the search field, then allow for a few seconds for the templates to show up. You can choose to personalize these templates to your specifications or start your mind mapping experience from scratch. Examples of activities you can perform using Canva include text manipulation, editing photos, embedding videos from YouTube, adjusting backgrounds, etc. Once your maps are ready, you can export them in various file formats, including .JPEG, .PDF, or .PNG.
Conclusion
As you may have gathered by now, there are certain aspects to consider when choosing a mind mapping software. Some of those features include ease of use, the ability to support real-time collaboration, and compatibility with numerous operating systems. It's reassuring to know that the ten apps we've reviewed here excel in these and many more areas. Which makes them rank highly among the most innovative mind mapping tools ever designed.