As long as strengthening your emotional and mental health is concerned, would you ever trust an app? Well, there are several who think they can trust counseling apps. Something that people need to understand is that anxiety and depression are not just random things that cross your mind which can be cured by listening to motivating songs or getting a good night's sleep.
Depression and other mental health issues are a state of mind which keeps getting worse if constantly sabotaged. As per reports from the WHO, there is a surprising rate of increase in the total number of cases of depression.
Thanks to the advancement in the field of technology, nowadays there are therapy companies who use mobile apps to connect people with therapists. Gone are the days when therapists and support groups were nothing but taboo.
Now there are several mobile apps which can help a person suffering from poor mental health to get in touch with a therapist, minus all the lousy thoughts that used to come along with it. Here are some of the largest names in the industry using mobile apps to help people with mental illness.
#1: BetterHelp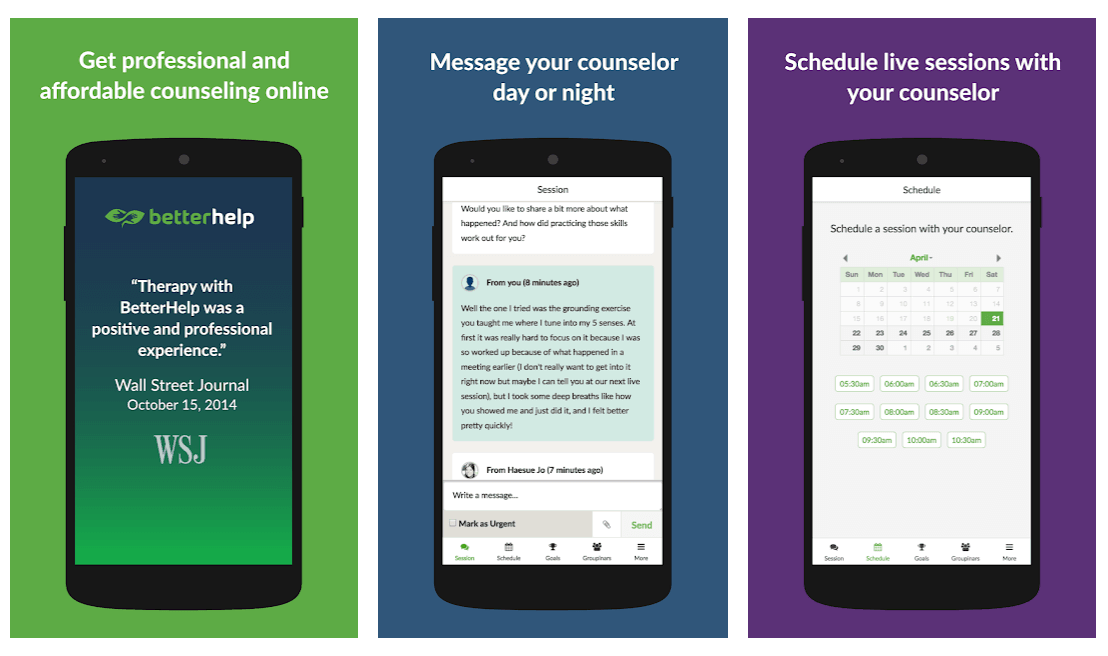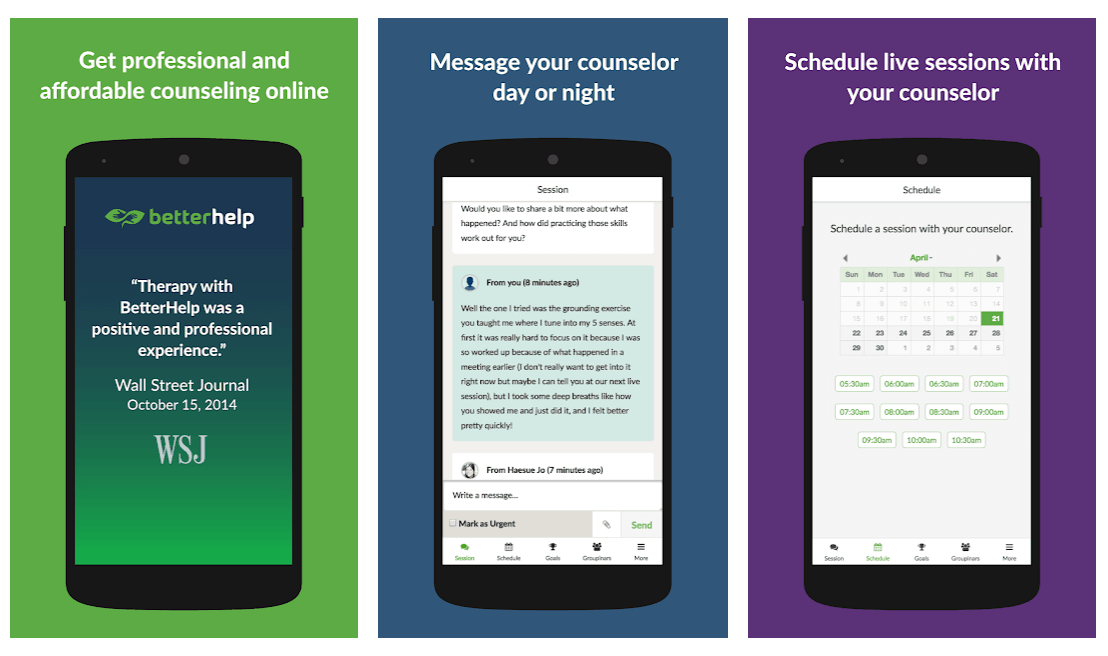 BetterHelp is one of the best apps that you'll find both on iOS and on Android, and it offers the users access to trained, professional and expert psychologists, social workers and even marriage counselors.
As soon as you sign in to this app, you can meet therapists, chat with them and also go through their testimonials. You will find feedback and reviewsfrom previous clients. Professional counseling has become more affordable and accessible to the users.
#2: TalkSpace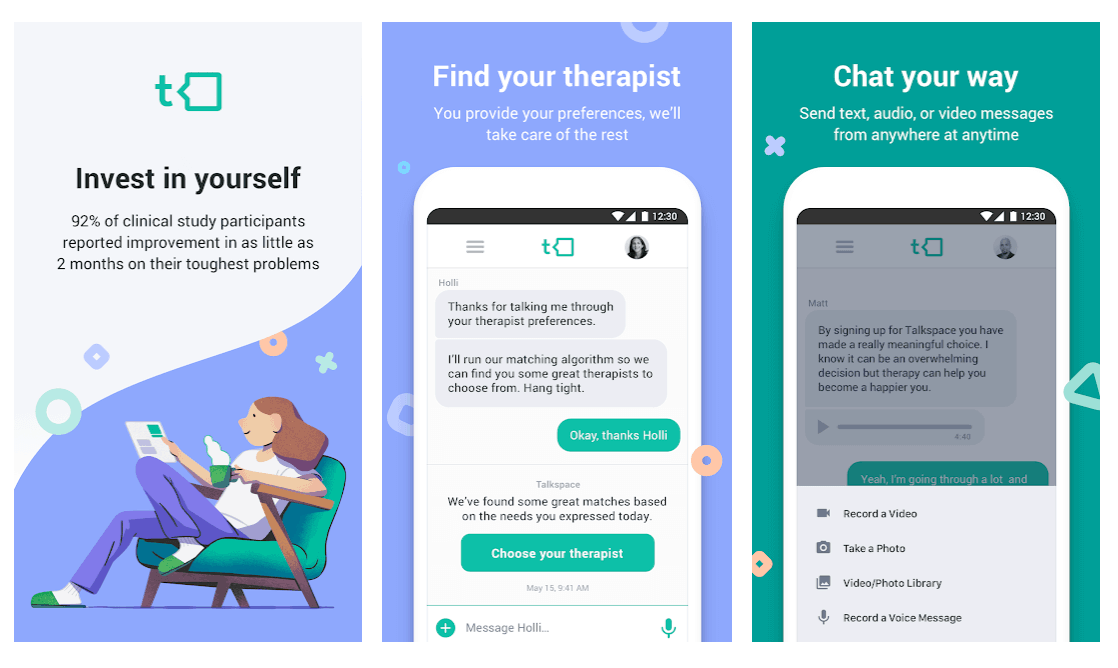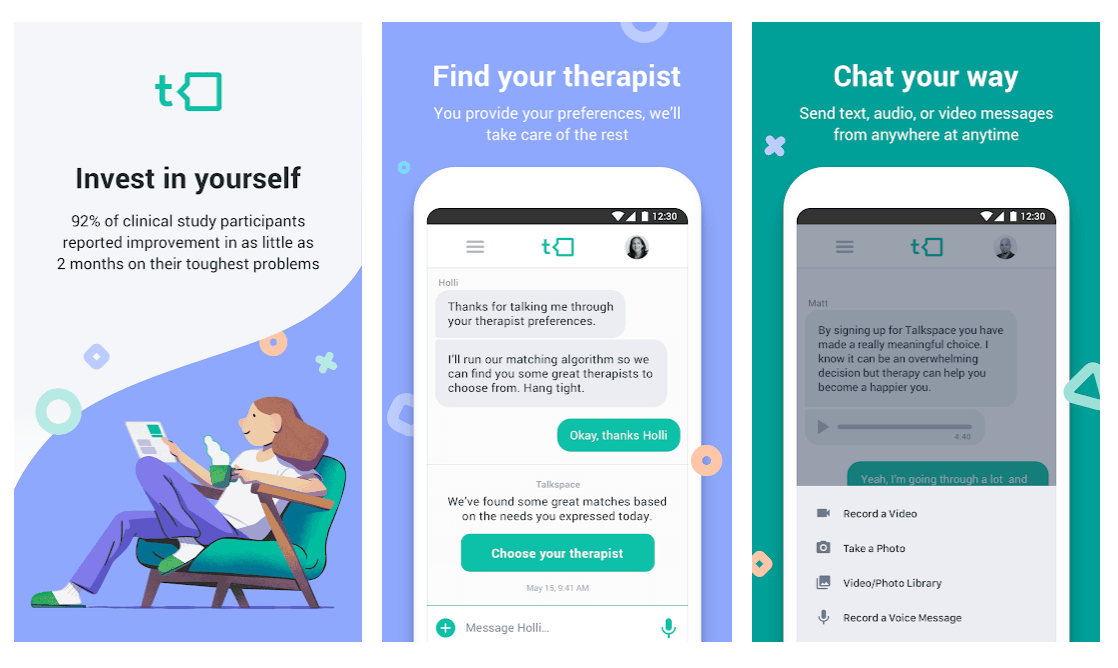 This is yet another app which is available both on iOS and Android. This is a perfect app for all those who don't feel like meeting a therapist face-to-face and speaking about their mental health issues. TalkSpace boasts of connecting users to more than 200 therapists who are licensed and who can match up to their needs and requirements. The user can utilize text messages to speak confidentially and openly with a therapist.
#3: Positive Thinking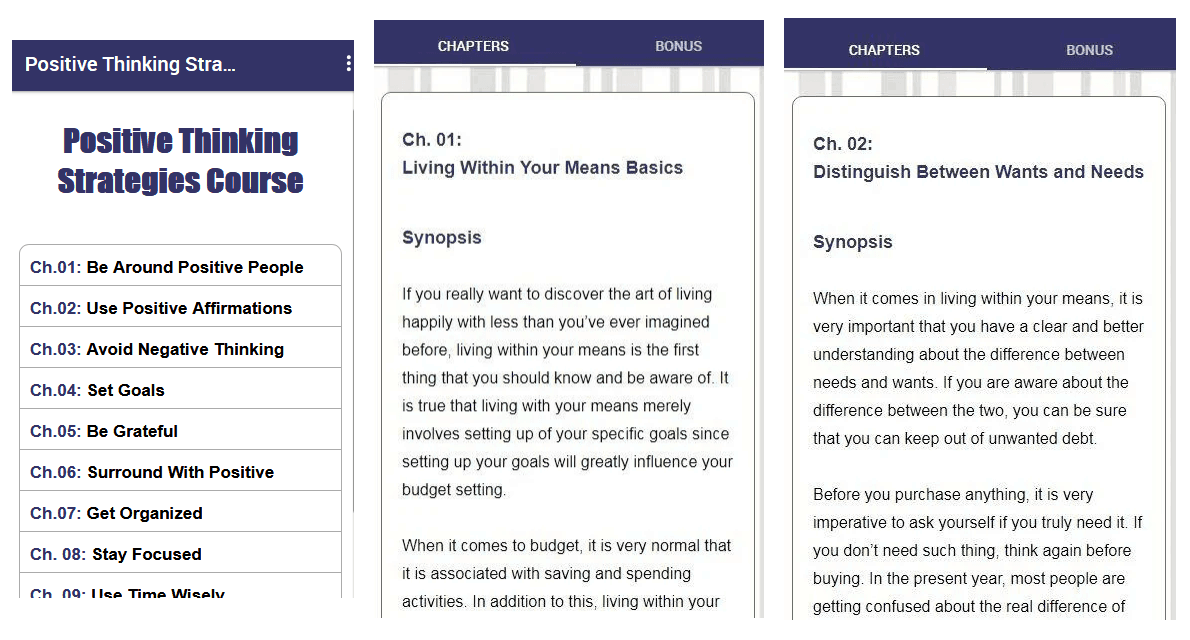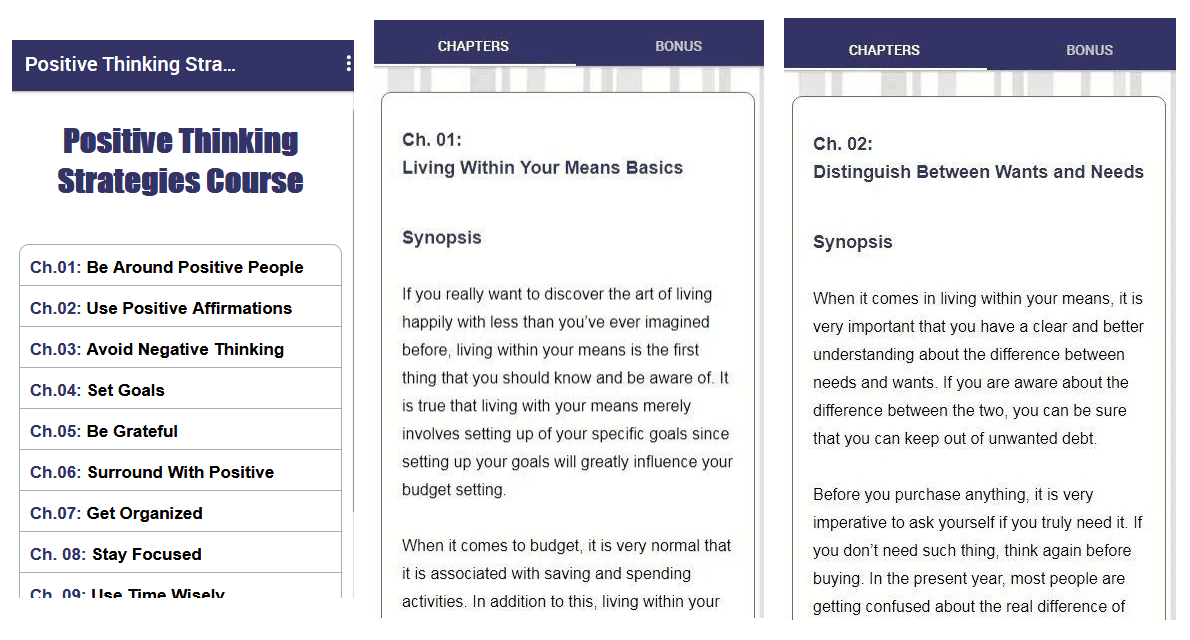 This app is available both on Android and on iOS and it works in a similar manner as to Good Reads. The users are offered positive thoughts and the best quotes which come in front of the screen as widgets every hour. Although there are many who say that this app doesn't directly cure any mental health issue but it is also true at the same time that any small positive statement can do wonders for a person who is depressed.
If you're someone who is suffering from a troubled mind, specifically regarding mental health issues, you should really take a look at at least one of the best mental health apps on your smartphone (listed above) so that you can stay in constant touch with a therapist. Technology has helped millions already. You may as well give it a try.