Last Updated on January 25, 2022
As human beings, we are directly influenced by our surroundings. It's why people are generally happier when they're outside and more easily agitated when they're in a sterile indoor environment with harsh light. From a business management perspective, this relationship between an employee's immediate environment and their productivity and happiness is something that you must account for.
6 Ways to Modernize Your Office
There's a certain segment of business owners and managers who don't buy into the importance of office design. They see it as nothing more than a place where work is completed. But it's so much more than this – especially for today's generation of workers who are adamant about making work feel more like a natural part of life.
A modern office environment helps attract talent and keeps employees happy. It also improves efficiency and output, which enhances the bottom line. It's a direct and indirect driver of growth – a profit- and morale-booster.
But how do you accomplish a modern office design?
Well, it's not as difficult as you may think. We've compiled a few different steps you can take to get started:
Thoughtful Aesthetics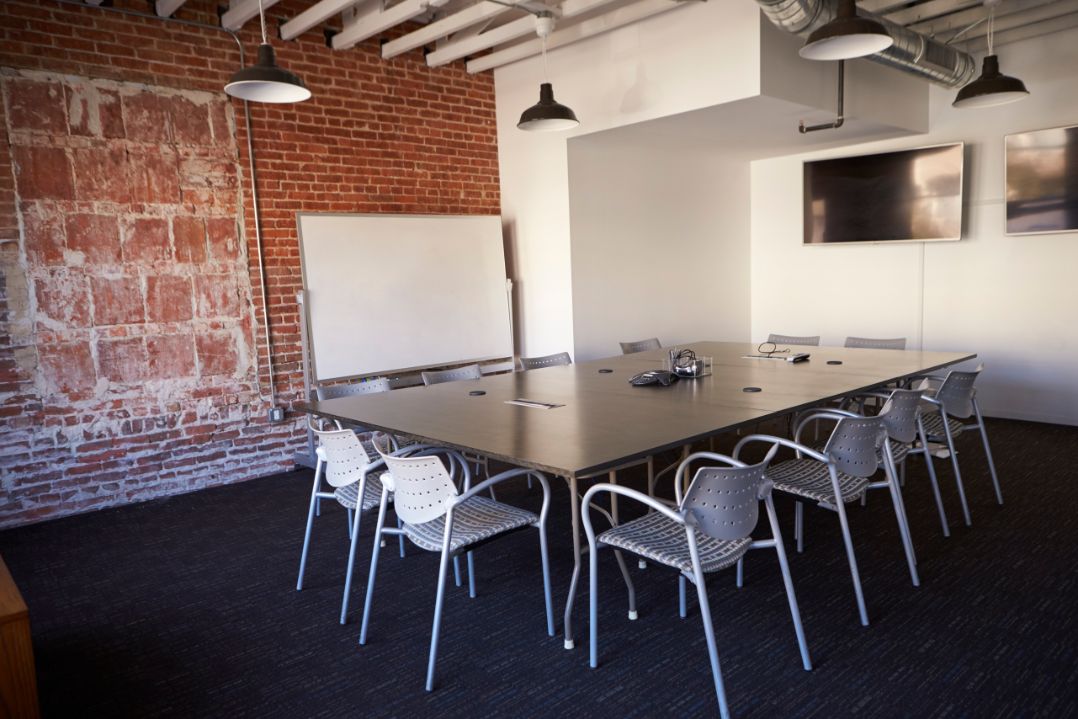 Don't underestimate the importance of proper design aesthetics in an office environment. Sleek, professional, and comfortable are the operative words. People want to feel like they're in a place of importance, yet simultaneously feel relaxed and at ease with their surroundings.
You can accomplish this by incorporating a variety of materials and tones – such as woods, stones, and metals.
Ergonomic Workspaces
Workspace ergonomics are as important as aesthetics – if not more. Your employees need to be comfortable and well-supported. Some things to consider:
Standing desks
Kneeling chairs
Proper lighting
Swivel mounts for computer monitors
Ample room to move within the workspace
You'll obviously have to work within the constraints of your budget and physical office footprint but be open to new ideas.
Designated Tech Spaces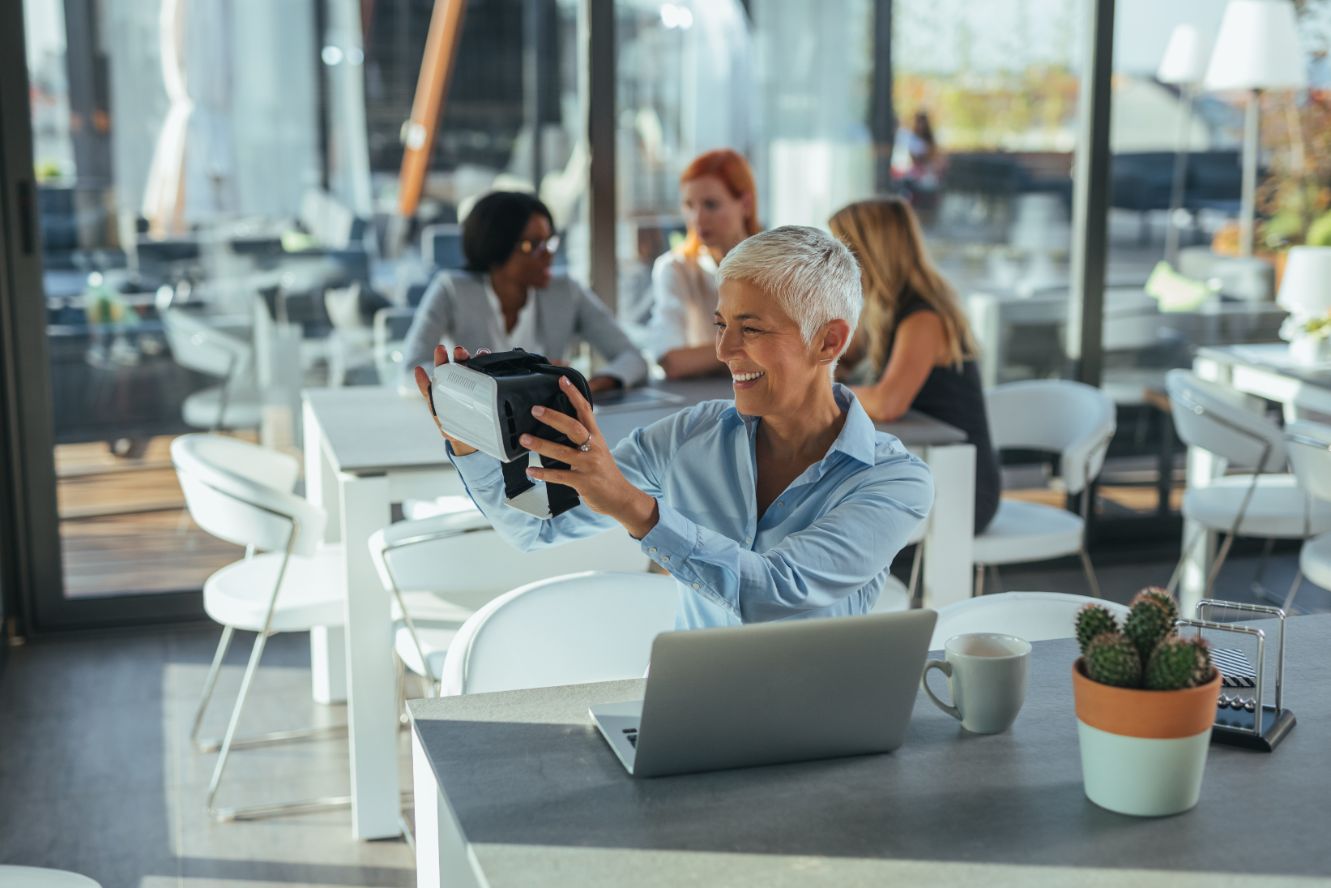 Employees like the fact that they have their own offices and cubicles, but they don't want to be chained to them. They view a desk as "home base" and prefer the flexibility to move around the office and work in different areas.
Consider creating designated tech spaces where employees can do their work – either individually or in groups. This may include special conference rooms, reception areas, or even outside patios or rooftop decks.
Digital Room Signs
Signage plays an important role in the office. It's used to communicate messages, provide directions, outline meeting agendas, reserve conference rooms, promote the brand, etc. But if you're still using paper signage for everything, you're missing out on a chance to enhance your office design.
Digital room signs, which use tablet-like wall-mounted displays to communicate schedules, announcements, alerts, etc., are the way to go. You can use them to help people find meeting rooms more quickly, book meetings, keep scheduling apps updated, extend digital signage to key meeting areas, and save paper and electricity (with EPS signs).
VoIP Service
Still using a traditional office phone system? It's time to enter into 2020 and transition over to a Voice Over IP (VoIP) service that allows you to make phone calls directly over a Local Area Network (LAN) or the internet.
VoIP service is advantageous for a number of reasons. Most notably, it's less expensive, easier to access and use, much more portable (use it anywhere), and fare more scalable. It also provides clearer voice quality and supports multitasking.
The best part is that you can ditch those bulky desk phones and achieve a more modern, streamlined look in your office.
Video Conferencing Rooms
As this whole COVID-19 crisis has shown us, video technology is highly effective and useful. So many of the tasks we typically do in person can be completed remotely. And if you want your office to be efficient and cost-effective, you might consider up-fitting some of your conference rooms into video conferencing rooms.
Usher Your Office Into the Modern Age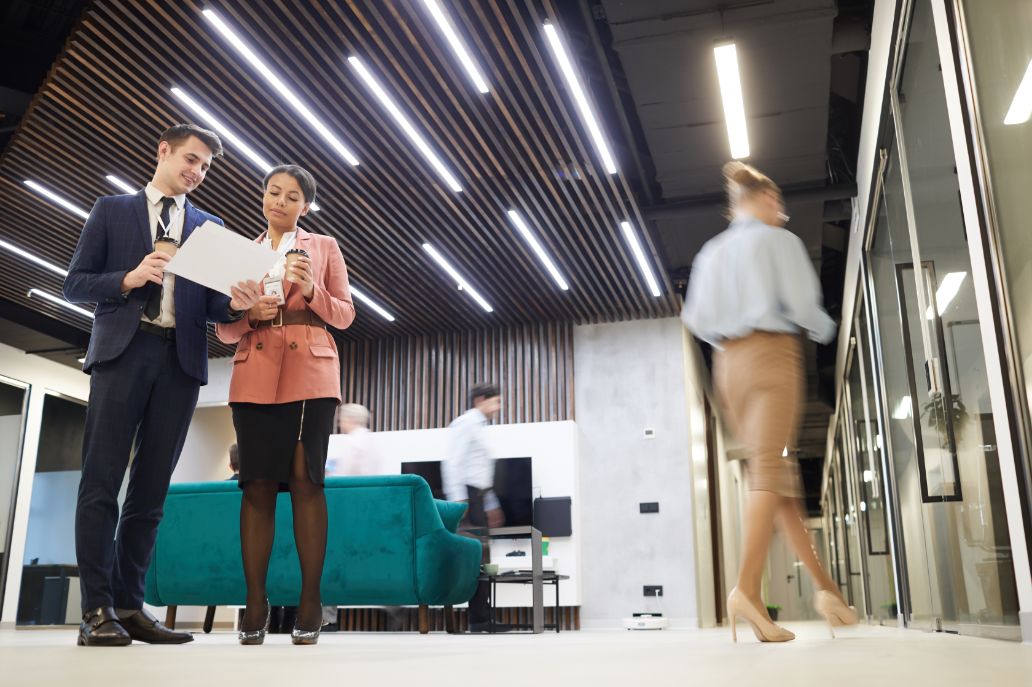 Are you ready to transform your cold, lifeless office environment into a modern, engaging atmosphere that helps you attract and retain top talent, improve productivity, and bolster your bottom line? We've provided some clear action steps. Now it's your turn to put them into action. Go make it happen!