Monday is universally dreaded by many people for one reason: it's the day when we have to go back to work or school. As the final few hours of Sunday start to set, it's impossible to not feel Monday slowly creeping up at the back of your mind, reminding you that it's going to be another long week ahead.
But Mondays actually aren't as bad as modern culture make them out to be, or at least they don't have to be. Like every other challenge that life throws at us, the start of the work week is best approached with a positive attitude and the right mindset.
Here are a few tips to help you deal with Monday mornings.
Preparing for Mondays
Spend Your Weekend Wisely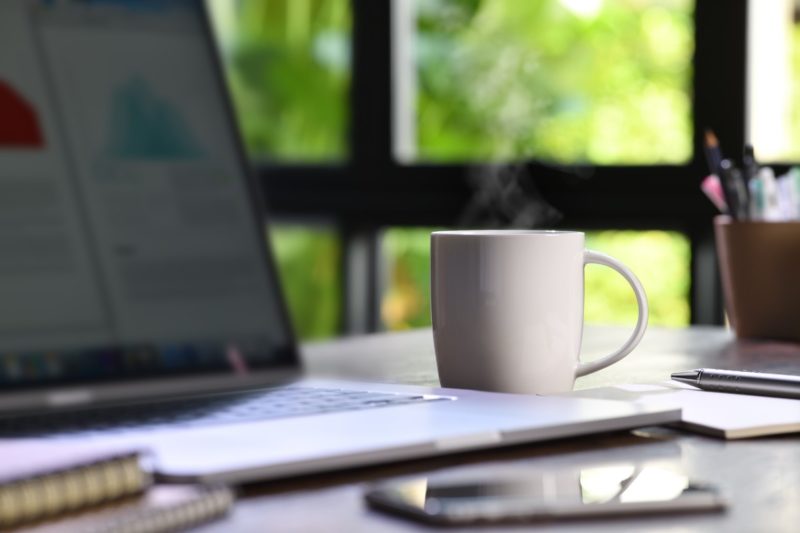 The first thing you should consider before the work week even starts is how you spend your weekends. Most people get days off on Saturday and Sunday, but just because you're free from work doesn't mean you should always go on an epic adventure. 
You may end up feeling like you haven't gotten enough rest on Monday if you tire yourself out on Saturday and Sunday. Of course, you should reward yourself on the weekends for a job well done, but take care not to over exhaust yourself on your days off. 
Celebrate on Friday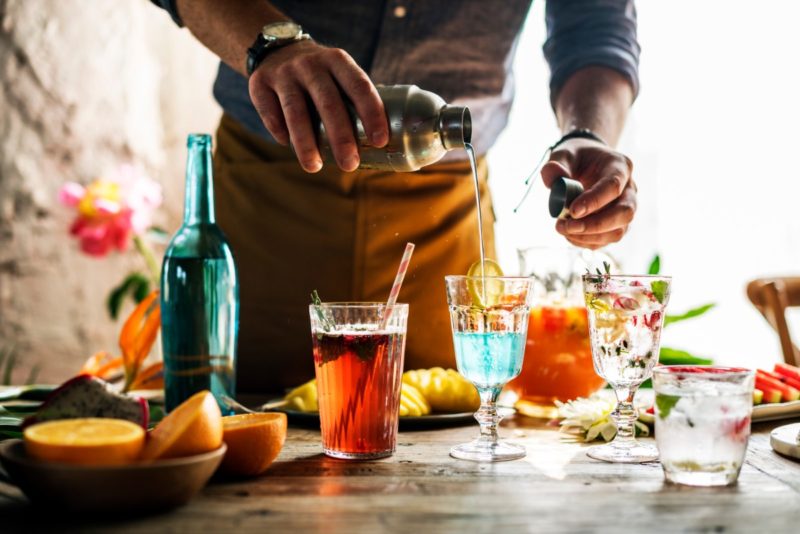 The best day to celebrate is actually Friday. Going out on a Friday night means you'll have the rest of the night and Saturday morning to recuperate, especially if you plan on drinking with friends. 
Friday is a great day to go out to watch a movie or to have a nice dinner. You'll be able to actually rest on your rest days if you get the week's celebrations done before the weekends even begin.
Refrain from Working on Weekends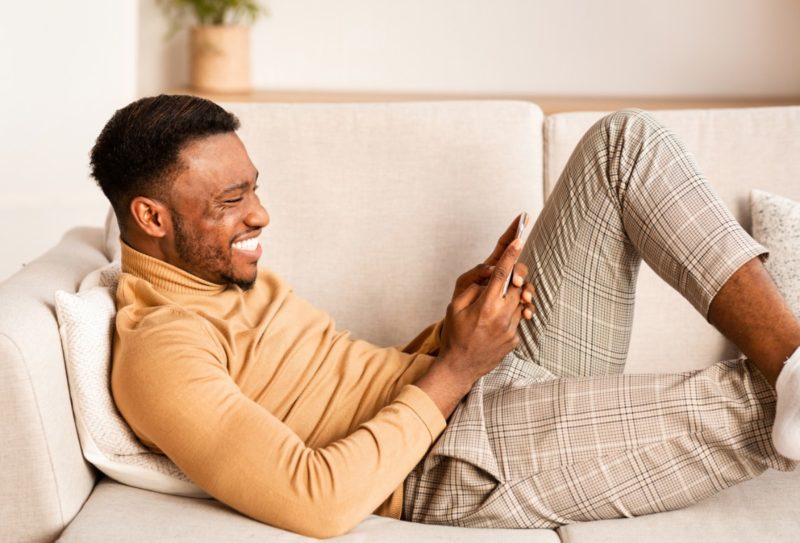 If you can, finish all of your work on Friday, or at least, make sure that there's nothing urgent that needs to be done by Monday. You should avoid anything work-related on the weekends to make sure you don't needlessly stress yourself out on a rest day. 
Refrain from checking your work e-mails, or leave your work documents at the office. Rest unless something extremely important shows up. Sometimes, treating yourself to some peace and quiet is the best thing you can do on a weekend.
Prepare Everything on Sunday Evening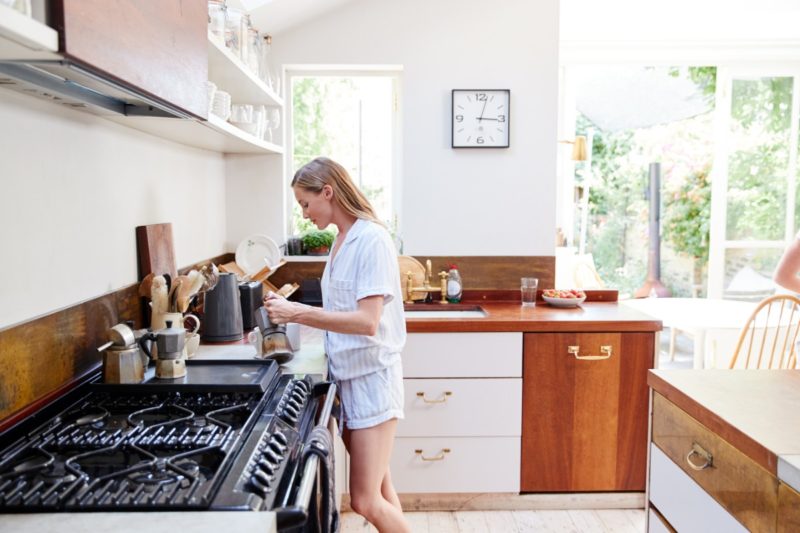 The one thing that makes leaving the house on Monday feel extra tedious is the preparation for the day ahead. Setting up the breakfast table, cooking meals, and even getting your clothes ready on a Monday morning is enough to make you feel tired. 
You can make Mondays feel a little bit less stressful by preparing everything you need on Sunday nights. You'll no longer have to wake up feeling like you have to rush to finish breakfast or to pack your lunch. 
If you need motivation to get you through a particularly difficult Monday morning, here are some inspirational quotes to lift you up:
Monday Motivation Quotes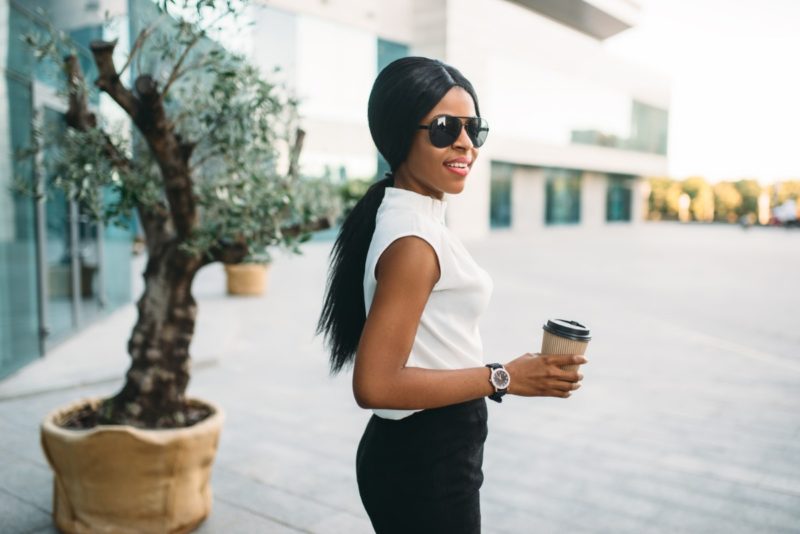 "Mondays are the start of the work week which offer new beginnings 52 times a year!" – David Dweck
"You've got to get up every morning with determination if you're going to go to bed with satisfaction." – George Lorimer
"Monday, the start of a new work week, keep your mind open even if you feel desperate – find the opportunities that are there for you!" – Author Unknown
"Be miserable. Or motivate yourself. Whatever has to be done, it's always your choice." – Wayne Dyer
"Your Monday morning thoughts set the tone for your whole week. See yourself getting stronger, and living a fulfilling, happier and healthier life." – Germany Kent
"You don't have to be great to start, but you have to start to be great." – Zig Ziglar
"Monday morning you sure look fine." – Lindsey Buckingham
"Each morning when I open my eyes I say to myself: I, not events, have the power to make me happy or unhappy today. I can choose which it shall be. Yesterday is dead, tomorrow hasn't arrived yet. I have just one day, today, and I'm going to be happy in it." – Groucho Marx
"When you start to do the things that you truly love, it wouldn't matter whether it is Monday or Friday; you would be so excited to wake up each morning to work on your passions." – Edmond Mbiaka
"Hey, I know it's Monday. But it's also a new day and a new week. And in that lies a new opportunity for something special to happen." – Michael Ely
"Candy is nature's way of making up for Mondays." – Rebecca Gober
"Just one small positive thought in the morning can change your whole day." – Dalai Lama
"Think of many things; do one." – Portuguese Proverb
"Believe on Monday the way you believe on Sunday." – Rita Schiano
"The starting point of all achievement is desire." – Napoleon Hill
"I was thinking one day and I realized that if I just had somebody behind me all the way to motivate me I could make a big difference. Nobody came along like that so I just became that person for myself." – Unknown
"Spend eighty percent of your time focusing on the opportunities of tomorrow rather than the problems of yesterday." – Brian Tracy
"Monday, Monday, so good to me; Monday morning, it was all I hoped it would be." – John Phillips
"Keep on going, and the chances are that you will stumble on something, perhaps when you are least expecting it. I never heard of anyone ever stumbling on something sitting down." – Charles F. Kettering
"Shoot for the moon. Even if you miss, you'll land among the stars." – Brian Littrell
"Sunday morning my head is bad. But it's worth all the times I had. But I've got to go and get some rest. For Monday is a mess!" – Dave Bartholomew
"Whether you think you can or think you can't, you're right." – Henry Ford
"The successful warrior is the average man, with laser-like focus." – Bruce Lee
"This is your Monday morning reminder that you can handle whatever this week throws at you." – Author Unknown
"The only thing worse than starting something and failing…is not starting something." – Seth Godin
"Do not be embarrassed by your failures, learn from them and start again." – Richard Branson
"So. Monday. We meet again. We will never be friends—but maybe we can move past our mutual enmity toward a more-positive partnership." – Julio Alexi Genao
"For fast-acting relief, try slowing down." – Lily Tomlin
"There is more to life than increasing its speed." – Mahatma Gandhi
"This has been such a Monday! I wish I stayed in bed, and I wish that yesterday had never happened." – Lisa Mantchev
"What about Monday? That could be our one day we look at things the same way, and wear funny shoes." – Kevin Dalton
"It is not a daily increase, but a daily decrease. Hack away at the inessentials." – Bruce Lee
"If I had eight hours to chop down a tree, I'd spend six hours sharpening my ax." – Abraham Lincoln
"There are no miracles on Mondays." – Amy Nefzeger
"Keep away from people who try to belittle your ambitions. Small people always do that, but the really great make you feel that you, too, can become great." – Mark Twain
"We can easily manage if we will only take, each day, the burden appointed to it. But the load will be too heavy for us if we carry yesterday's burden over again today, and then add the burden of the morrow before we are required to bear it." – John Newton
"I really need a day in between Sunday and Monday." – Author Unknown
"If you want to make an easy job seem mighty hard, just keep putting off doing it." – Olin Miller
"Winners make a habit of manufacturing their own positive expectations in advance of the event." – Brian Tracy
"It's Monday. Get a new perspective. Whatever obstacle you're facing—it's not permanent." – Author Unknown
"The sun himself is weak when he first rises; and gathers strength and courage as the day gets on." – Charles Dickens
"Follow effective actions with quiet reflection. From the quiet reflection will come even more effective action." – Peter Drucker
"Don't mistake activity with achievement." – John Wooden
"Every morning you have two choices: continue to sleep with your dreams or wake up and chase them." – Kristin
"Start where you are. Use what you have. Do what you can." – Arthur Ashe
"One of the symptoms of an approaching nervous breakdown is the belief that one's work is terribly important." – Bertrand Russell
"Live today. Not yesterday. Not tomorrow. Just today. Inhabit your moments. Don't rent them out to tomorrow." – Jerry Spinelli
"Show me a person who has never made a mistake and I'll show you someone who has never achieved much." – Joan Collins
"I've missed more than 9000 shots in my career. I've lost almost 300 games. 26 times, I've been trusted to take the game winning shot and missed. I've failed over and over and over again in my life. And that is why I succeed." – Michael Jordan
"I must break the routines and become a person who becomes productive every Monday. I must break the mindset of unhappiness and turn myself into a happy magnet for Mondays." – Leggy Saul
"You are in control. Never allow your Monday to be manic." – Andrea L'Artiste
"If you treat every situation as a life and death matter, you'll die a lot of times." – Dean Smith
"Amateurs sit and wait for inspiration, the rest of us just get up and go to work." – Stephen King
"Mondays are tough only for those people, who don't know how to spend them cheerfully. Get up and have fun today!" – Author Unknown
"The secret of getting ahead is getting started. The secret of getting started is breaking your complex overwhelming tasks into small manageable tasks, and then starting on the first one." – Mark Twain
"If opportunity doesn't knock, build a door." – Milton Berle
"Mondays are the potholes in the road of life." – Tom Wilson
"People who succeed have momentum. The more they succeed, the more they want to succeed, and the more they find a way to succeed. Similarly, when someone is failing, the tendency is to get on a downward spiral that can even become a self-fulfilling prophecy." – Tony Robbins
"I attribute my success to this: I never gave or took any excuse." – Florence Nightingale
"Mondays are mundane, like Tuesdays minus 24 hours." – Jarod Kintz
"May your coffee be strong and your Mondays be short." – Author Unknown
"Take time to deliberate; but when the time for action arrives, stop thinking and go in." – Napoleon Bonaparte
"There is no traffic jam along the extra mile." – Roger Staubach
"Okay, it's Monday but who said Mondays have to suck? Be a rebel and have a great day anyway." – Kimberly Jimenez
"I know it's Monday, but it's also a new day, a new week, and in that lies a new opportunity for something special to happen." – Michael Ely
"Motivation is a fire from within. If someone else tries to light that fire under you, chances are it will burn very briefly." – Stephen R. Covey
"Success is liking yourself, liking what you do, and liking how you do it." – Maya Angelou
"The road to success is always under construction" – Lily Tomlin
"Only put off until tomorrow what you are willing to die having left undone." – Pablo Picasso
"There are two types of people who will tell you that you cannot make a difference in this world: those who are afraid to try and those who are afraid you will succeed." – Ray Goforth
"Monday is just a reminder that the weekend has past and there are only a few more days before another weekend gets here." – Author Unknown
"For me, Monday represents a fresh start to the week. It is the day where the slate from the previous week is wiped clean. It is a day of new beginnings." – Allen Smith
"Monday won't be so gloomy if you believe that something good is always bound to happen." – Unknown
"A year from now you may wish you had started today." – Karen Lamb
"Monday is a fresh start. It's never too late to dig in and begin a new journey of success." – Unknown
"The only limits you have are the limits you believe." – Wayne Dyer
"Wake up on Monday and start your day with a lot of awesomeness and you will get happiness back." – Jim Butcher
"Begin the week with momentum and you'll look back with great satisfaction on all you achieved." – Skip Prichard
"Set your goals high, and don't stop till you get there." – Bo Jackson
"Good things come to those who pursue the goals and dreams they believe in…Happy Monday!" – Venus Rivers