Money is always a welcomed sight. For most people, it is even a source of happiness. You will course through most of your adult life trying to get more money. Most people look at it as a measure of wealth, while others merely see it as a reward for their services. 
Whatever your perspective on money is, one thing is certain: it doesn't grow on trees. More than earning or spending it, you need to save it too. For most people, that's the hard part. It's easy to promise that you won't spend on impulse, but it's different when you're already holding the money in your hands.
The thing is, it does take a great deal of discipline to keep your wallets closed. It's either you let money control you, or you do the controlling yourself. 
Some Thoughts on Money
Money is Important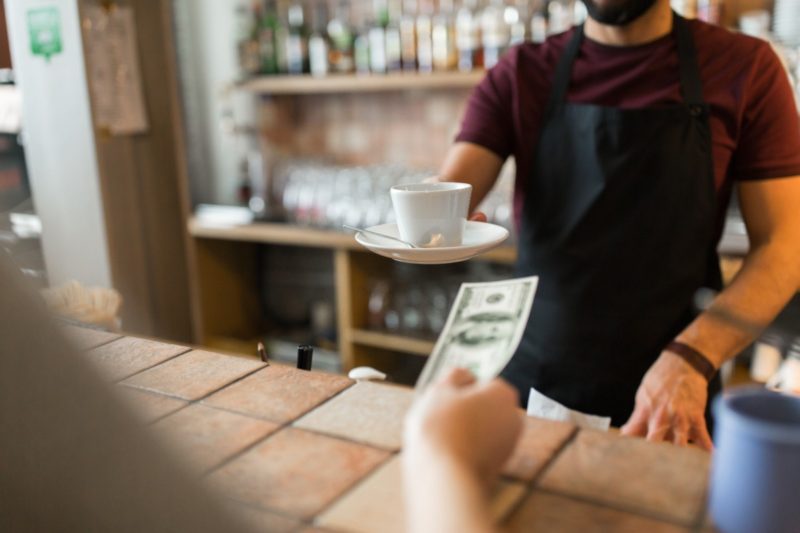 They say money makes the world go round. In these modern times, this is truer than ever. For starters, it makes you happy when you get to buy new things: your favorite writer's new book, the laptop that you have been eyeing since its release, and even that artisanal coffee you're excited to taste.
Essentially, money is important for survival. It determines the quality of life you lead and the variety of options available to you. Money can also bring psychological benefits. When there's cash at hand, for example, you don't need to worry about emergencies. A good financial condition makes you feel more secure.
More than that, money can increase in value. It can provide the best education for your children, helping them reach their potential. Money can get you premier health care, thereby lengthening and ensuring the quality of your health and physical condition.
Sure, money isn't everything, but where you decide to put it can go a long way. In a sense, it is a means to an end. It can protect and secure you, as well as provide your family a better life.
Money Can Control You
On the other hand, money can also dominate your lives, if you let it. You'll know that it's happening when you find yourselves constantly worrying about not having enough money. You might start resenting and envying people who seem well-off. 
Worrying too much about money can be stressful and psychologically damaging. It can disrupt your ability to focus and deprive you of sleep. It can get exhausting that you might end up taking it out on the people around you. This can also interfere with your performance, judgement, and decision-making.
Greed is also a result of an unregulated love of money. You may choose to lie or even cheat others just so you could gain more money. Greedy people never experience satisfaction, only endless discontent. In some cases, accumulating money becomes their end goal.
You Can Control Money, Too
You do not have to be a billionaire to make money work for you. A powerful way to gain control of your money is through budgeting. Allocating a portion of your money for specific needs and wants lessens the risk of going on a spending spree or buying on impulse.
Focus your sights on things that you absolutely need or purchases that add value to your life. Also make sure you only spend within your means. This healthy habit results in a stable financial condition.  
Taking hold of your money also means thinking in the long-term. Instead of spending too much on expendable items, invest instead in education or personal improvements. This is a form of intangible investment for your personal growth. 
Another way to control your money is to allocate some of it to your retirement fund while you're still young. Instead of constantly thinking about getting more money, think of ways for money to work and grow for you. With proper research, you can put it in trusted investments that will earn you a passive income.
Follow the steps you've established to meet your financial goals for the future. 
Save Your Money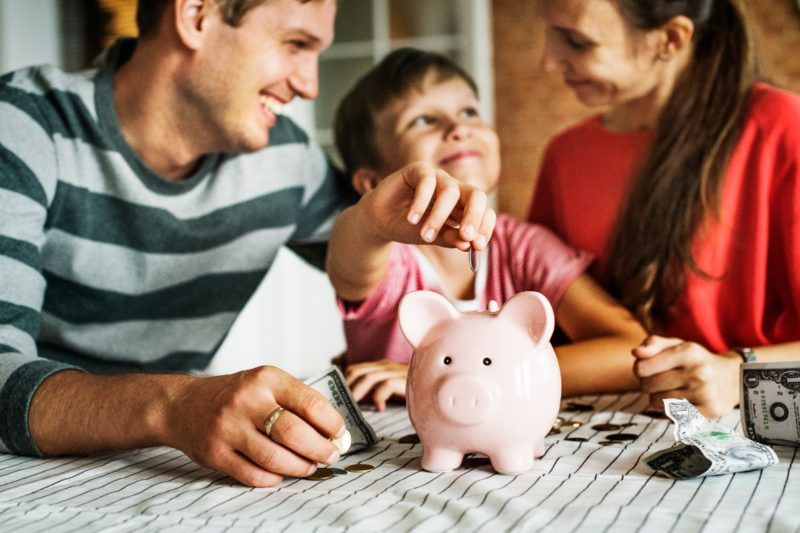 The most important part of earning money is saving it. Knowing that there's money to spend, especially for emergencies, not only expands your options but also gives you some peace of mind.
Here are some quotes to help you budget your hard-earned money and motivate you to live your life without worrying about financial constraints.
Wise Money Quotes
"Wealth consists not in having great possessions, but in having few wants." – Epictetus
"While money can't buy happiness, it certainly lets you choose your own form of misery." – Groucho Marx
"Too many people spend money they haven't earned, to buy things they don't want, to impress people that they don't like." – Will Rogers
"The hardest thing in the world to understand is the income tax." – Albert Einstein
"Making money isn't hard in itself…What's hard is to earn it doing something worth devoting one's life to." – Carlos Ruiz Zafón, The Shadow of the Wind
"When defeat comes, accept it as a signal that your plans are not sound, rebuild those plans, and set sail once more toward your coveted goal." – Napoleon Hill, Think and Grow Rich
"Minds are like flowers, they only open when the time is right." – Stephen Richards
"The test of our progress is not whether we add more to the abundance of those who have much; it is whether we provide enough for those who have too little." – Franklin D. Roosevelt
"You never know what kind of setup market will present to you, your objective should be to find opportunity where risk reward ratio is best." – Jaymin Shah
"Money may not buy happiness, but I'd rather cry in a Jaguar than on a bus." – Françoise Sagan
"Beauty is a whore, I like money better." – Michael Cunningham, The Hours
"Don't think money does everything or you are going to end up doing everything for money." – Voltaire
"You can be young without money, but you can't be old without it." – Tennessee Williams
"Money cannot buy health, but I'd settle for a diamond-studded wheelchair." – Dorothy Parker
"It's a recession when your neighbor loses his job; it's a depression when you lose your own." – Harry S. Truman
"Money is a great servant but a bad master." – Francis Bacon
"When money realizes that it is in good hands, it wants to stay and multiply in those hands." – Idowu Koyenikan, Wealth for All
"The man who does more than he is paid for will soon be paid for more than he does." – Napoleon Hill
"There's nothing in the world so demoralizing as money." – Sophocles, Antigone
"I love money. I love everything about it. I bought some pretty good stuff. Got me a $300 pair of socks. Got a fur sink. An electric dog polisher. A gasoline powered turtleneck sweater. And, of course, I bought some dumb stuff, too." – Steve Martin
"The two most beautiful words in the English language are 'cheque enclosed'." – Dorothy Parker
"There is only one class in the community that thinks more about money than the rich, and that is the poor." – Oscar Wilde
"Money isn't everything…but it ranks right up there with oxygen." – Rita Davenport
"Money is better than poverty, if only for financial reasons."- Woody Allen, Without Feathers
"It is a kind of spiritual snobbery that makes people think they can be happy without money." – Albert Camus
"Money does not buy you happiness, but lack of money certainly buys you misery." – Daniel Kahneman, Well-Being: Foundations of Hedonic Psychology
"The man who damns money has obtained it dishonorably; the man who respects it has earned it." – Ayn Rand, Atlas Shrugged
"When somebody says it's not about the money, it's about the money." –L. Mencken
"No woman marries for money; they are all clever enough, before marrying a millionaire, to fall in love with him first." – Cesare Pavese
"If you hire people just because they can do a job, they'll work for your money. But if you hire people who believe what you believe, they'll work for you with blood and sweat and tears." – Simon Sinek
"In the words of the philosopher Sceptum, the founder of my profession: am I going to get paid for this?"- Terry Pratchett, Night Watch
"99 percent of all problems can be solved by money – and for the other 1 percent there's alcohol." – Quentin R. Bufogle
"'Don't you ever mind,' she asked suddenly, 'not being rich enough to buy all the books you want?'" – Edith Wharton, The House of Mirth
"People who want to make a million borrow a million first." – Sophie Kinsella, Shopaholic Takes Manhattan
"Business, you know, may bring money, but friendship hardly ever does." – Jane Austen, Emma
"Rule No. 1: Never lose money. Rule No. 2: Never forget Rule No. 1." – Warren Buffett
"It's easy to say you don't care about money when you have plenty of it." – Ransom Riggs, Miss Peregrine's Home for Peculiar Children
"It's clearly a budget. It's got lots of numbers in it." – George W. Bush
"I guess money can't buy happiness if you shop in the wrong places." – Nora Roberts, Tribute
"All sins are forgiven once you start making a lot of money." – Rupaul
"Money looks better in the bank than on your feet." – Sophia Amoruso, #GIRLBOSS
"I used to have a drug problem, now I make enough money." – David Lee Roth
"Money doesn't talk, it swears." – Bob Dylan, Lyrics: 1962-2001
"What good is money if it can't buy happiness?" – Agatha Christie, The Man in the Brown Suit
"Money can't buy happiness, but it certainly is a stress reliever." – Besa Kosova
"It's easier to feel a little more spiritual with a couple of bucks in your pocket." – Craig Ferguson
"Having money isn't everything, not having it is." – Kanye West
"Getting money is not all a man's business: to cultivate kindness is a valuable part of the business of life." – Samuel Johnson, The Life of Samuel Johnson LL.D. Vol 3
"Poverty frees them from ordinary standards of behaviour, just as money frees people from work." – George Orwell, Down and Out in Paris and London
"If the financial system has a defect, it is that it reflects and magnifies what we human beings are like. Money amplifies our tendency to overreact, to swing from exuberance when things are going well to deep depression when they go wrong. Booms and busts are products, at root, of our emotional volatility." – Niall Ferguson
"I would rather carry around a plastic bag with five thousand Euro inside, than carry around a Louis Vuitton/Gucci/Prada bag with only one hundred Euro inside!" – JoyBell C.
"Again we have the problem that whether you're moral or not is a matter of whether it's cost-effective." – Rebecca McNutt, Bittersweet Symphony
"Money is like gasoline during a road trip. You don't want to run out of gas on your trip, but you're not doing a tour of gas stations." – Tim O'Reilly
"Unfortunately most ways of making big money take a long time. By the time one has made the money one is too old to enjoy it." – Ian Fleming, Goldfinger
"The more you Learn, The more you earn." – Frank A. Clark
"Not having money to spend doesn't mean we can't have well-spent moments every day." – Sarah Breathnach, Peace and Plenty
"Some don't even watch art with their eyes nor with their mind, but with their ears, ever since they judge art by the sound of money. ('Money rocking and rolling')" – Erik Pevernagie
"Money is not the only commodity that is fun to give. We can give time, we can give our expertise, we can give our love or simply give a smile. What does that cost? The point is, none of us can ever run out of something worthwhile to give." – Steve Goodier
"The ascent of money has been essential to the ascent of man." – Niall Ferguson, The Ascent of Money
"It's amazing. The moment you show cash, everyone knows your language." – Aravind Adiga, The White Tiger
"No man should receive a dollar unless that dollar has been fairly earned." – Theodore Roosevelt
"The quickest way to double your money is to fold it in half and put it in your back pocket." – Will Rogers
"Money speaks sense in a language all nations understand." – Aphra Behn
"Money follows art. Money wants what it can't buy. Class and talent. And remember while there's a talent for making money, it takes real talent to know how to spend it." – Candace Bushnell, One Fifth Avenue
"Balancing your money is the key to having enough." – Elizabeth Warren
"The more cashless our society becomes, the more our moral compass slips." – Dan Ariely, The Honest Truth About Dishonesty
"Money is like manure; it's not worth a thing unless it's spread around encouraging young things to grow." – Thornton Wilder, The Matchmaker
"The ideas of debtor and creditor as to what constitutes a good time never coincide." –G. Wodehouse, Love Among the Chickens
"Knowledge is like money: To be of value it must circulate, and in circulating it can increase in quantity and, hopefully, in value." – Louis L'Amour, Education of a Wandering Man
"Being wealthy isn't just a question of having lots of money. It's a question of what we want. Wealth isn't an absolute, it's relative to desire. Every time we seek something that we can't afford, we can be counted as poor, how much money we may actually have." – Jean-Jacques Rousseau
"Well, I guess in all honesty I would have to say that I never knew nor did I ever hear of anybody that money didn't change." – Cormac McCarthy, No Country for Old Men
"Those who know the true use of money, and regulate the measure of wealth according to their needs, live contented with few things." – Spinoza
"I could marry the Devil himself if he had some money." – Dodie Smith, I Capture the Castle
"We're all to driven by materialism. Obsessed with success. With money. With trying to impress people who'll never be impressed." – Sophie Kinsella, Shopaholic Ties the Knot
"We Slovenians are even better misers than you Scottish. You know how Scotland began? One of us Slovenians was spending too much money, so we put him on a boat and he landed in Scotland." – Slavoj Žižek
"For after all, what is there behind, except money? Money for the right kind of education, money for influential friends, money for leisure and peace of mind, money for trips to Italy. Money writes books, money sells them. Give me not righteousness, O lord, give me money, only money."

George Orwell, Keep the Aspidistra Flying
"Money won't buy happiness, but it will pay the salaries of a huge research staff to study the problem." – Bill Vaughan
"There's money, and then there's class. The two are often separated." – Kate Jacobs, The Friday Night Knitting Club
"Money to me had always been merely something the sheep used to show each other how wonderful they were." – Jeff Lindsay, Dexter Is Delicious
"There is no such thing as just enough money. Only two measures: No Money and Not Enough Money." – John Steinbeck, The Winter of Our Discontent
"Why then should money be blamed for all the dirt and crimes it causes? For is love less filthy – love which creates life?" – Émile Zola, L'Argent
"Do not work primarily for money; do your duty to patients first and let the money follow; our life is short, we don't live twice; the whirlwind will pick up the leaves and spin them, but then it will drop them and they will form a pile." – John Hersey, Hiroshima
"Money is for doing things, my love. Don't sit on it like a hen sits on an egg. It doesn't hatch. I should know. I've made enough of it." – Maureen Johnson, The Last Little Blue Envelope
"Money has only a different value in the eyes of each." – William Makepeace Thackeray, Vanity Fair
"I can't picture in my mind three hundred and sixty thousand dollars…When I think of it, all I can see in my mind is a big nickel." – Harlan Ellison
"Businesspeople are like sharks, not just because we're gray and slightly oily, or because our teeth trail the innards of those we have eviscerated, but because we must move forward or die." – Stanley Bing
"Wealth is not about having a lot of money; it's about having a lot of options." – Chris Rock
"You can never have too much money." – Jess C. Scott, Poor Little Rich Dude
"When you have enough power and money, you can dictate the meanings of words." – Maureen Johnson, Truly Devious
"A girl should set her sights on a man who has money; or if not, who can expect to come into money; or if not, who has moneyed connections." – Jude Morgan, Indiscretion