Last Updated on January 25, 2022
Who Is Morgan Freeman?
Morgan Freeman is an American actor, film producer, and film narrator who is famous for his deep voice that has been used in numerous television documentaries and commercials. His voice has also earned him various commentator roles.
Quick Facts
| | |
| --- | --- |
| Full Name: | Morgan Freeman |
| Popular Name: | Morgan Freeman |
| Gender: | Male |
| Birth Date: | June 1, 1937 |
| Age: | 82 years |
| Parents: | Morgan Porterfield Freeman and Mayme Edna |
| Siblings: | Yes, 3 |
| Birth Place: | Memphis, Tennessee |
| Nationality: | American |
| Ethnicity: | African-American |
| Education: | Broad Street High School |
| Marital Status: | Divorced. Formerly married to Jeanette Adair Bradshaw (1967 – 1979) and Myrna Colley-Lee (1984 – 2010) |
| Sexual Orientation: | Straight |
| Wife/Spouse: | N/A |
| Children: | Alfonso Freeman, Deena Freeman, Saifoulaye Freeman, and Morgana Freeman |
| Dating: | N/A |
| Net Worth: | 280 million (as of May 1st, 2021) |
| Source of Wealth: | Acting and Film Production, Voice Narration, Endorsement Deals, and Other Ventures |
| Height: | 6′ 2.25″ (1.88 m) |
| Weight: | 79 kg; In pounds: 174 lbs. |
Early Life and Career Information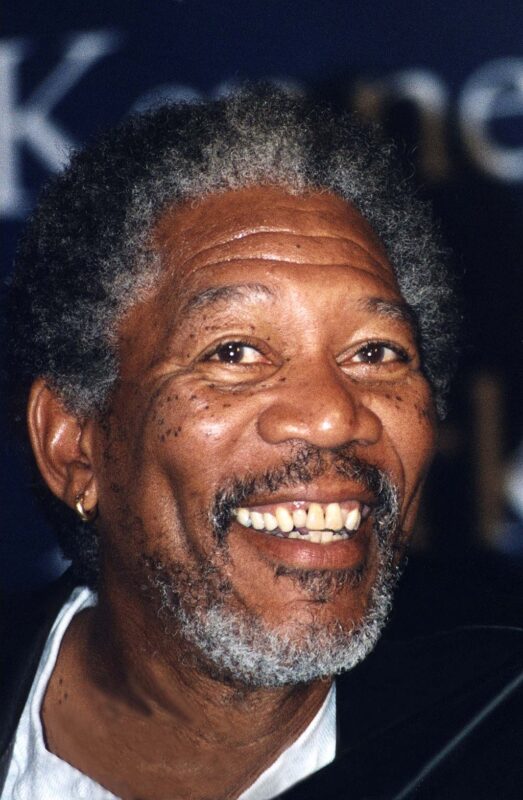 Morgan Freeman was born on June 1, 1937 in Memphis, Tennessee, to Morgan Porterfield Freeman and Mayme Edna. His father, who was a barber, died in 1961 of cirrhosis, leaving Morgan under the care of his paternal grandmother who lived in Charleston, Mississippi.
Morgan Freeman became an amateur actor at the age of nine. He played lead roles in various school plays and at the age of 12, he won a statewide drama competition.
Freeman's acting star continued to rise and in the mid-1960s, he appeared in several popular plays like The Niggerlovers and Hello, Dolly! He landed his first film appearance in the 1971 movie, Who Says I Can't Ride a Rainbow!
Here are some of the movies that Morgan Freeman has featured in:
• 10 Items or Less (2006)
• 5 Flights Up (2014)
• Along Came a Spider (2001)
• Amistad (1997)
• An Unfinished Life (2005)
• Angel Has Fallen (2019)
• Batman Begins (2005)
• Brubaker (1980)
• Bruce Almighty (2003)
• Chain Reaction (1996)
• Deep Impact (1998)
• Dolphin Tale (2011)
• Dolphin Tale 2 (2014)
• Driving Miss Daisy (1989)
• Evan Almighty (2007)
• Feast of Love (2007)
• Glory (1989)
• Going In Style (2017)
• Gone, Baby, Gone (2007)
• High Crimes (2002)
• Invictus (2009)
• Johnny Handsome (1989)
• Just Getting Started (2017)
• Kiss the Girls (1997)
• Last Vegas (2013)
• Lean on Me (1989)
• London Has Fallen (2016)
• Lucky Number Slevin (2006)
• Lucy (2014)
• Marie (1985)
• Million Dollar Baby (2004)
• Moll Flanders (1996)
• Momentum (2015)
• Now You See Me (2013)
• Now You See Me 2 (2016)
• Nurse Betty (2000)
• Oblivion (2013)
• Olympus Has Fallen (2013)
• Outbreak (1995)
• RED (2010)
• Robin Hood: Prince of Thieves (1991)
• Seven (1995)
• Street Smart (1987)
• Ted 2 (2015)
• That Was Then… This Is Now (1985)
• The Bucket List (2007)
• The Dark Knight (2008)
• The Dark Knight Rises (2012)
• The Lego Movie (2014)
• The Magic of Belle Isle (2012)
• The Nutcracker and the Four Realms (2018)
• The Shawshank Redemption (1994)
• The Sum of All Fears (2002)
• Transcendence (2014)
• Unforgiven (1992)
• Unleashed (2005)
• Wanted (2008)
Morgan Freeman's Net Worth
Reports put Morgan Freeman's net worth at a staggering $280 million, as of May 1, 2021. That makes him one of the richest actors on the planet. Like most successful actors, Morgan Freeman has not only made his money from acting, but also from brand endorsements and other personal investment ventures.
Some of his most commercially successful movies include Bruce Almighty (2003), The Dark Knight (2008), The Dark Knight Rises (2012), and The LEGO Movie (2014).
In addition to acting, Freeman is also a voice actor. His voice has been used in narrating several award-winning documentaries, such as March of the Penguins, Evening News, and Through the Wormhole. Freeman's powerful voice has also been used in endorsement contracts for Visa Debit, the US version of the Waze app, as well as a couple of old cigarette commercials.
In 1997, Morgan Freeman co-founded Revelations Entertainment, a movie production company that has played a critical role in some of the films that the actor has featured in. But that's not the only business venture that Freeman has participated in. He is also associated with Ground Zero, a blues club that's based out of Clarksdale, Mississippi. Freeman also once owned Madidi, a fine-dining restaurant in the same city.
In terms of real estate, Morgan Freeman's official residence is in Charleston, Mississippi. However, he owns a condo in New York and a 124-acre ranch in Mississippi, which he converted into a bee sanctuary in July 2014.
Freeman's asset portfolio also includes three private planes – a Cessna 414, a Cessna Citation 501, and the SJ30. His SJ30 is ranked as the fastest, longest-range, and highest-flying light jet in the world. The plane was purchased in 2007 at a cost of $7 million.
Morgan Freeman's net worth could have been higher today, were it not for his expensive divorce. In 2010, the actor paid between $100 million and $200 million worth of cash and real estate to his ex-wife, Myrna Colley. Freeman has also financially supported several causes. Of notable mention was his $1 million donation towards Barack Obama's reelection campaigns in 2012.
Life Lessons from Morgan Freeman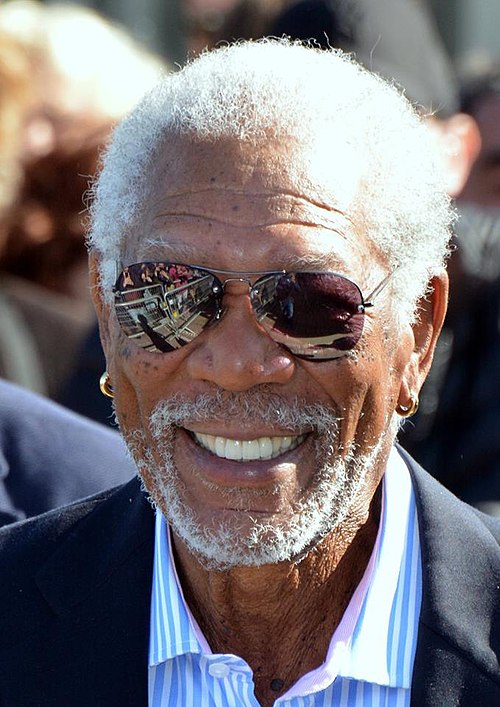 The one obvious life lesson we can learn from Morgan Freeman is that patience pays. Like most actors, Morgan Freeman discovered his acting talent in his preteen years. However, he landed his first film appearance in his mid-thirties. Then he had to wait for a few more years before he could earn his first huge paycheck.
From Morgan Freeman's successful acting career, we can also learn the importance of consistency. Freeman has been acting since he was 9, which means that he has been in the game for more than 70 years. That requires consistency and passion.
The need for income diversification is another critical lesson we can learn from Morgan Freeman's story. After discovering his acting talent, he also realized he could make big bucks out of his distinctive voice. Plus, he has invested his salary from movies and voice narration projects in other income-generating ventures.
The following are some quotes by Morgan Freeman:
"As long as you feel like a victim, you are one."
"I can say that life is good to me. Has been and is good. So I think my task is to be good to it. How do you be good to life? You live it."
"If your life turns out to be good and you have a tremendous amount of luck in your life, it's a good thing to turn around and make it work for others."
"The best way to guarantee a loss is to quit."
"Was I always going to be here? No I was not. I was going to be homeless at one time, a taxi driver, truck driver, or any kind of job that would get me a crust of bread. You never know what's going to happen."
"When you have made your choice, it is providence that is your guide. Good, bad, or indifferent. Your fate lies in that."
Conclusion
Morgan Freeman's story as an actor is proof that we should all start early even if our careers don't necessarily take off immediately. By being patient, diligent, and passionate about what we do, it's only a matter of time before we make it in life.