Last Updated on January 25, 2022
Today's cars are so much more than modes of transportation. You can consider them pieces of "rolling art." Rolling art that, to the wealthiest of the wealthy, means dropping a considerable amount of money in the most flamboyant (and spectacular) fashion possible. If you're interested in expensive cars, a supercar experience from Supercar Hire would be perfect for you.
Here are 10 of the most expensive cars in the world, of this year, so far.
1. Hennessey Venom GT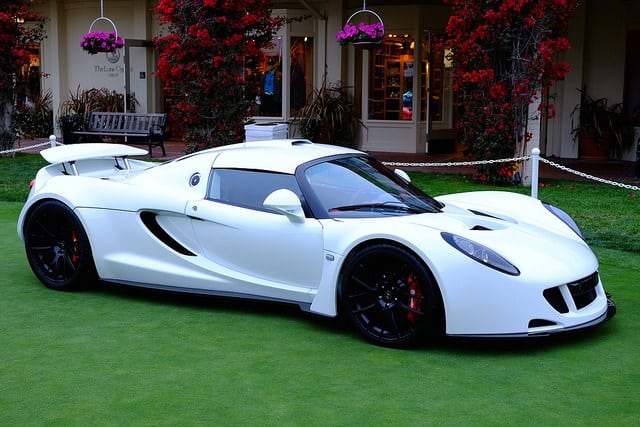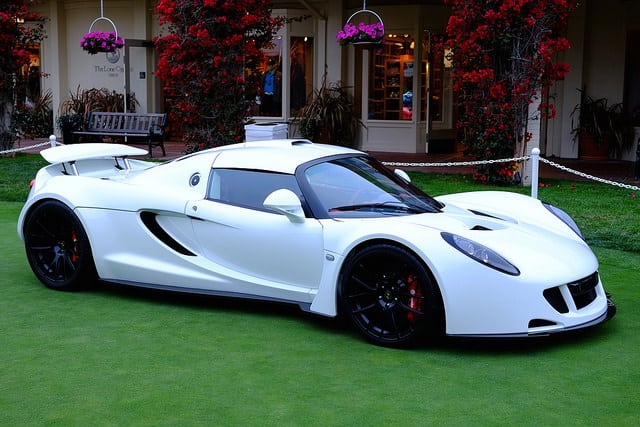 The Venom GT has the body of a Lotus Exige and a 7.0-liter twin turbo V8. This pushes it to a phenomenal 270.49mph – a world record. This supercar can be yours for only a "measly" $1.4 million.
2. Ferrari LaFerrari
Photo by Eddy Clio, CC BY-ND 2.0
Ferrari is known as one of the best of the best car manufacturing companies in the world. It has a 6.3-litre V12 engine that puts out 789 hp. A total output of 950 comes into play when the electric motor comes on. Price is $1.4 million.
3. Zenvo TS1 GT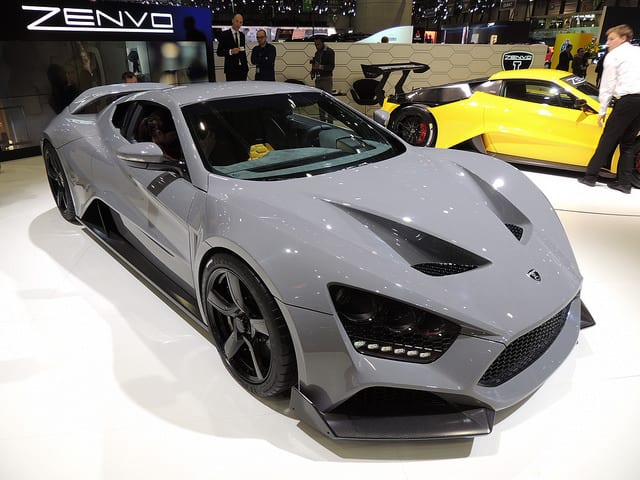 Photo by The Car Spy, CC BY 2.0
This supercar is equipped with a 5.8-liter twin-supercharged V8, cranking out 1,163 hp in addition to a seven-speed transmission. From 0-62 mph in 2.8 seconds, an interior that costs more than a Porsche 911 R, and a top speed of 233 mph puts it at a grand total of ($1.9 million.)
4. McLaren Senna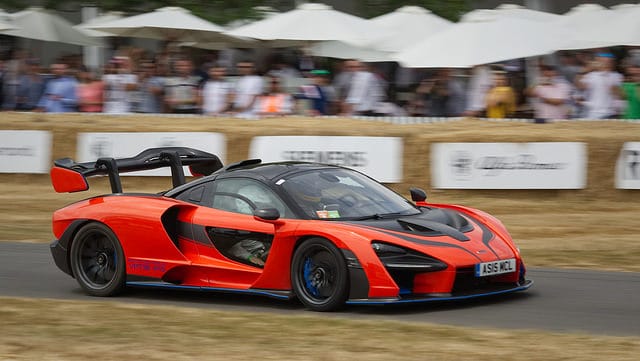 Photo by davidgsteadman, Public Domain Mark 1.0
This supercar has a 4.0L twin-turbocharged V8 engine that commands a serious 789hp. Because of this, it rides as smooth as butter and stays nicely snug against the road. It is priced at $1 million. If you would like to take McLaren 675LT for a ride, Falcon Car Rental is your place to get one.
5. Koenigsegg Regera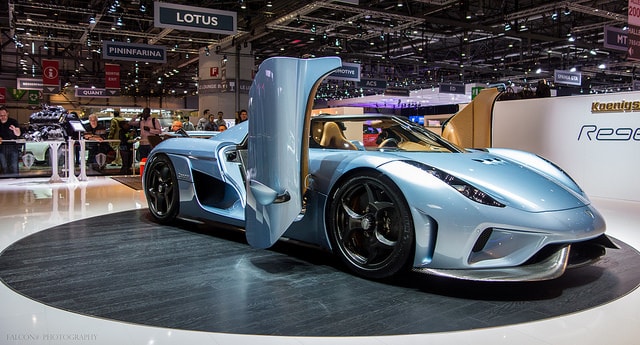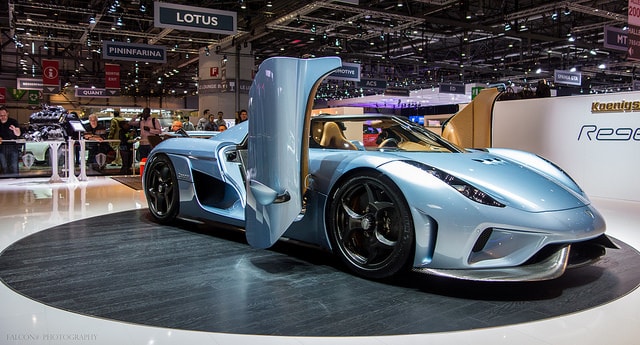 Photo by Falcon® Photography, CC BY-SA 2.0
Do you have $2 million lying around? You'd better if you want to drive this monster with 1,500 hp, a 5.0-liter twin turbo V8 engine with three electric motors. It can reach speeds of 400 km/h in less than 20 seconds flat. One look at this divine beauty will tell you all you need to know about the high price.
6. Lamborghini Veneno Roadster
Photo by DJANDYW.COM AKA NOBODY, CC BY-SA 2.0
This car is an alien spaceship that was designed and manufactured by superior alien beings from another dimension. This spectacular piece of wonder has only 9 units running in the world. With a 740hp 6.5L V12 engine, it commemorates the company's 50th anniversary. Price is $4.5 million.
7. Pagani Huayra Roadster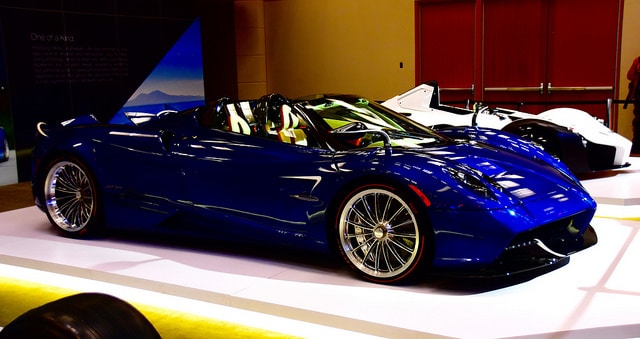 Photo by Matthew P.L. Stevens, CC BY-NC 2.0
For $2.4 million (is that all?), this 6.0-liter twin-turbo V12 baby with 754 hp and 740-lb.-ft. of torque can be yours. With a seven-speed manual transmission, the road truly will be your oyster. This is a price point for an absolute thing of beauty that cannot be beat.
8. McLaren P1 GTR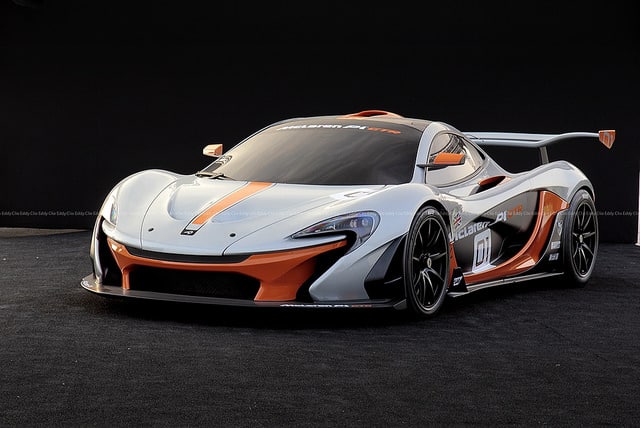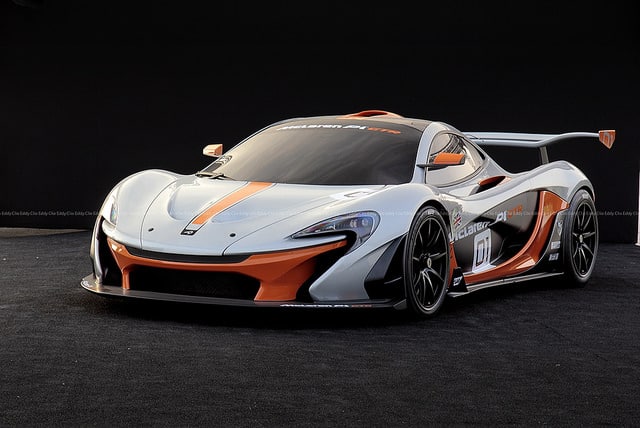 Photo by Eddy Clio, CC BY-ND 2.0
$3.6 million. (Some have reportedly been bought for $4 million.) This track-only weapon (limited to 58 units in the world) has a twin-turbo V8 engine, an electric powertrain giving 986 horsepower. However, there are some units of the P1 GTR that have been transformed into "public units" which can be bought by anybody who sleeps in money.
9. Bugatti Chiron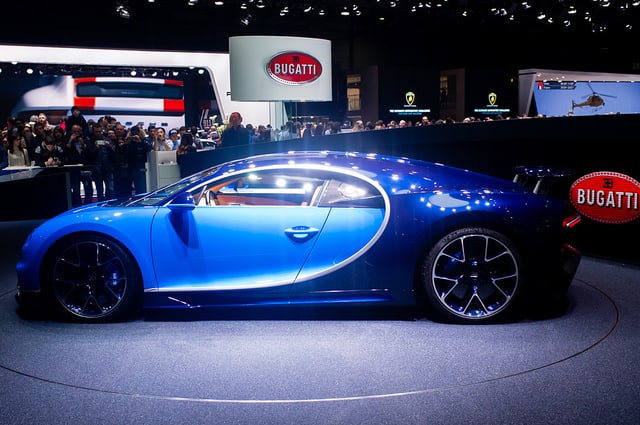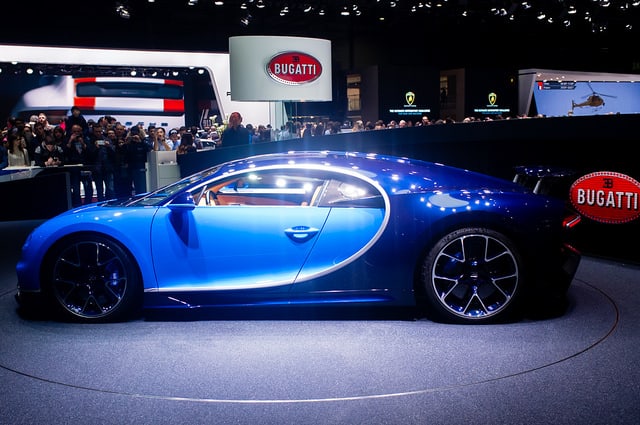 Photo by leniners, CC BY-NC 2.0
The Bugatti Veyron and Divo explain why Bugatti is a one of the most superior innovators when it comes to supercars. However, they've taken it to a whole new level with their most recent car. The Bugatti Chiron ($2.7 million) combines two V8 engines together (to create a modern W16), responsible for 1,479hp – making it reach 200 km/h in less than 6 seconds.
10. Aston Martin Vulcan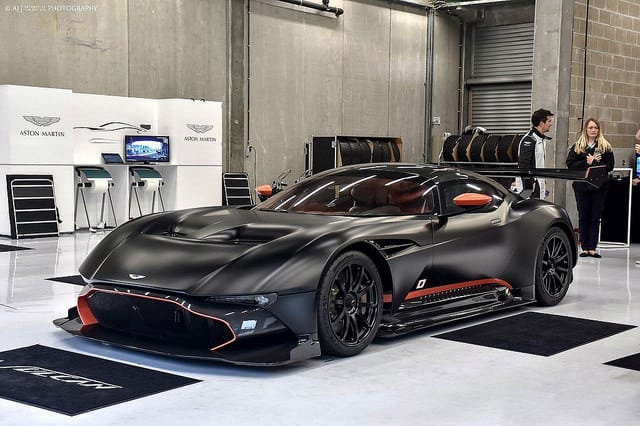 Photo by junaidrao, CC BY-NC-ND 2.0
This "puppy" costs $3.4 million. Aston Martin has made only 24 Vulcans to date, and is a track-only vehicle. Here's why: an aspirated 7.0-litre V12 engine, 800hp and a carbon fiber body. Aston Martin has been no stranger to the world of building massive beasts on wheels.
Conclusion
These hyper-cars and super-cars look like real things of beauty, designed from another world. While they may seem impossible for us mortal humans to have, never fear. I'm sure we can own each and every single one of these the day pigs fly.