Last Updated on March 8, 2022
You've heard before that the internet exists in three categories, right? The one we are on right now is called the surface web. The next up is the deep web and then there's the dark web-or should we call it the underworld (because of all the criminal activities and other hush-hush stuff that happens there.)
You might be wondering why the pointless digress. Well, here's the thing; if you talk about secret government projects, arms dealing, war crimes related to top politicians or rich corporations, and other similar such stuff, you could get into hot soup. In fact, you could get yourself killed.
If you are a whistleblower who wants the world to know the ills happening or simply wish to communicate with others without fear of being tracked, then you better start reading about the best encrypted messaging apps.
Besides the sensitive hush-hush topics, the best secure messaging apps will help you to keep your embarrassing story away from the prying eye. Or simply avoid marketing companies tracking your activity just so they can sell more stuff to you. 
We know you are getting impatient so let's just fire away to the main stuff, cool?
World's Best Secure Messaging Apps
If you want your communication to stay under the radar of governments and tracking agents, here are the messaging apps to keep on your phone:
10. Silence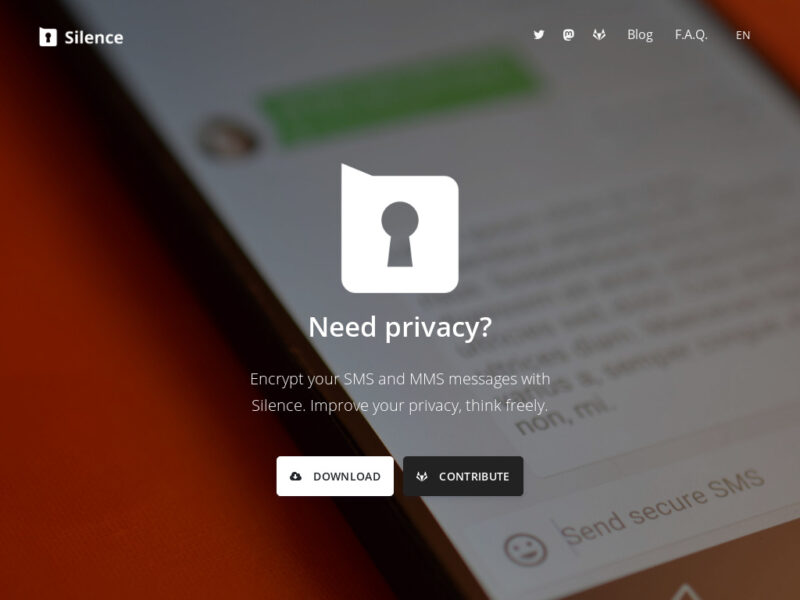 Last on this line is Silence, previously identified as "SMS Secure." While it doesn't really outshine other well-known top dogs like Whatsapp, it is still a secure messaging platform. In fact, it's a Spin-off of Signal, which was created by one of Whatsapp's founders. Hope that calms any worry that was brewing up.
Silence maintains your security whether you are texting online or offline. It's quite a really unique feature. This is because it works as an SMS/MMS app. Every once in a while, the app goes under public scrutiny to see if any outside agency (including governments) tried to track users' chats.
The biggest pro of Silence is that you don't need to have sign-up details. Plus, it's open-source which means any programmer worth their salt can investigate the code for vulnerabilities.
Features
Open source secure messaging app

Signal spin-off running on Axolotl encryption protocol

No sign-up credentials needed

Telephone-based SMS app

Screenshots not allowed

For android systems
Pros
Regularly publicly audited for security flaws

Encrypted online and offline messages

Doesn't need internet or server to send SMS

No upfront costs are necessary
Cons
Strictly for android devices 
9. Viber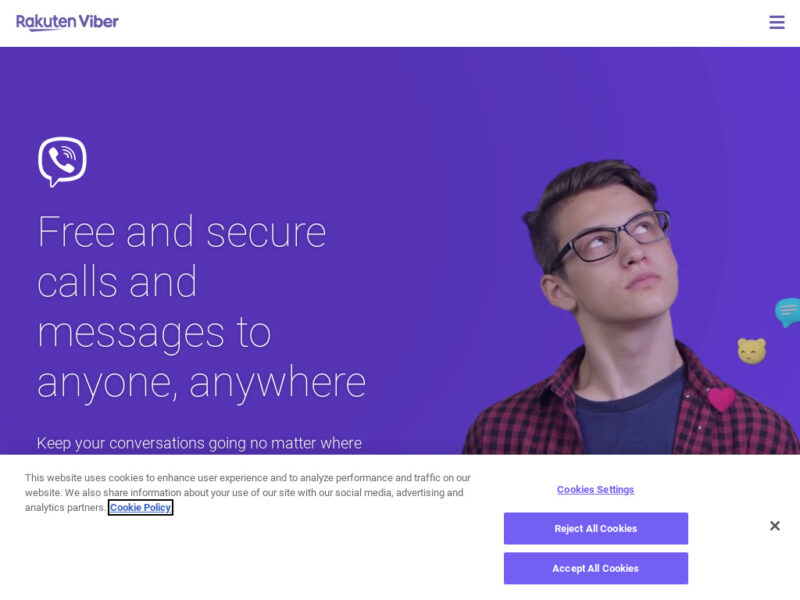 Viber shares a lot with Whatsapp. The app lets you make E2E encrypted HD calls, voice calls, messages, and more. It also encrypts group chats and calls. The group feature is better than WhatsApp because it allows unlimited members to join making it great for businesses, organizations, and institutions.
The app has a color-based system that shows the level of security for various chats. Green-colored ones mean the chat is not only encrypted but the contact is trusted as well. Grey shows the chat is secure but the contact is not trusted. Red means the contact and your chat are not authenticated.
With Viber, you can hide contact and group chats or set them to self-destruct after some duration. The app is totally free but you'll pay to call non- Viber users.
Features
Developed in Israel (now Japanese-owned)

HD video calls

Instant voice message

Chat extension that allows secure external searches of events, videos, and GIFs 

Option to delete seen messages
Pros
Same top-level encryption as Whatsapp and Telegram

Free to use

Has secret and self-destructing chats

Trusted by billions of people worldwide

Color-coded chats to show the level of encryption 
Cons
Calls to non- Viber users are paid
8. Whatsapp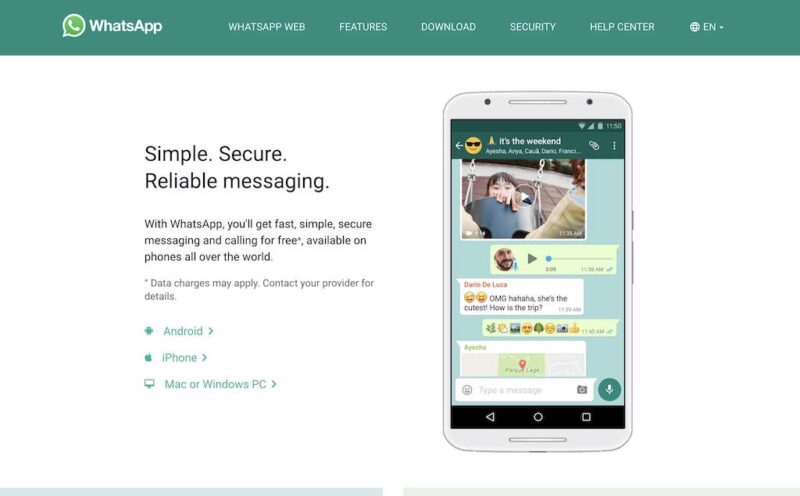 Like Facebook Messenger, most of us have Whatsapp installed on our phones as well. Whether you know it or not, it's actually one of the best secure messaging apps out there.
Okay. Let's offer more explanation. And that means spoiler alert. Signal is considered the best and most secure messaging app because it runs on Secret Conversation protocol. Whatsapp runs on the same algorithm. But the app took things a bit far by introducing disappearing messages and offered more control on group activity. 
A bit of an eye-opener. Whatsapp remained unmonetized until 2014 when Facebook acquired it. Since then, its possible users' behavioral activity is monitored although conversations remain closed off from snoopers. 
We understand Facebook is a giant corporation and they are good at circumventing privacy laws. Just know other options like Signal (co-founded by one of Whatsapp's founders) exist.
Nevertheless, unlike other apps, Whatsapp actually lets you individually verify that each of your chats is encrypted through a QR or 60-digit verification code. To do this, just open any chat, tap on "view contact" to open their profile, and scroll down to "encryption." You should be able to find out if your chats are walled-off or not.
Features
Same top-level encryption as Signal (discussed at the end)

Supports location & file sharing

E2E encrypted backups

Supports Desktop, Android, and iOS systems
Pros
You can securely share anything from video, audio, images, emoji, Gifs, and documents through the app

Reliable industry-standard encryption

Used widely and that makes it convenient 

User-friendly
Cons
Facebook-owned and this raises questions

You need a phone number
7. Facebook Messenger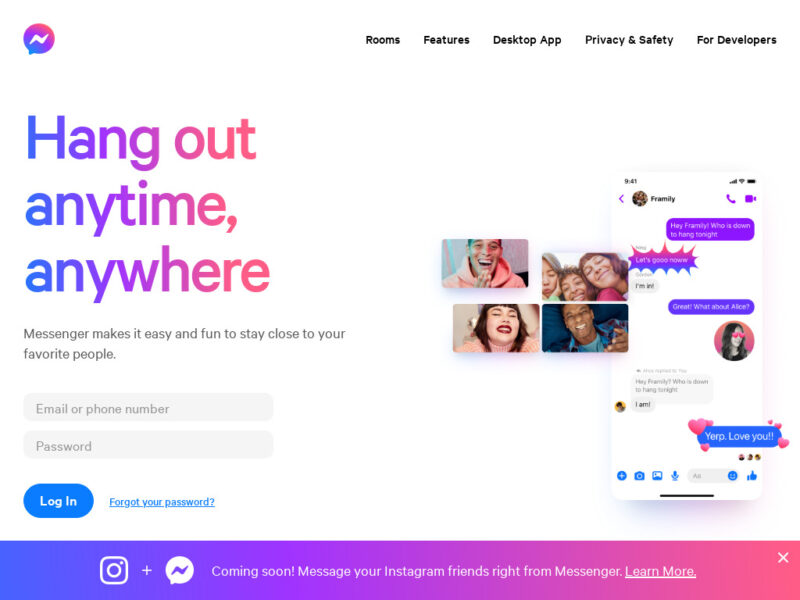 You possibly have never used some secure messaging apps in this article because they are not so common. And when a project isn't user-supported, it's likely to go sink any time. But thanks to Facebook's billions of users, Messenger now enjoys widespread adoption.
Unlike the parent company, messenger offers E2E encryption that keeps out agents spying on your network connection. Their encryption protocol, Secret Conversations requires users to opt-in. This means you are exposed if you don't.
All communication-including both voice and video calls are end-to-end encrypted. It's also possible to set a timer on when a message should disappear completely. At the moment, they are testing E2E encryption for group calls, chats, and videos.
That said, you have to treat Messenger with caution. Facebook has experienced data breaches several times resulting in diminished faith amongst users. Plus, they will still track your user behavior for their own benefit.
Features
Secret Conversation E2E protocol (one of the best)

Tracks behavior

You need an account with them or a phone number

Used by billions of users
Pros
Already used by many of your friends and family

Usable with a deactivated Facebook account

It's totally free

Supports Android and iOS
Cons
Will track your behavior 

Encryption is not default; you must opt-in
6. iMessage
Besides offering end-2-end encryption, IMessage has pretty cool features that make it worth taking for a spin. Unlike Whatsapps disappearing message (where a message vanishes the moment the reader views it, this one lets you decide how long the message should last and the number of times the receiver can access it. 
With this app, you can send text, images, documents, and videos. You'll get a delivery notification for all the read messages. If you wish to keep a copy of your chat, you can back them up in the iCloud server which is encrypted by Apple. Yes, that last bit is scary as any cloud service can get hacked with a bit of patience and persistence.
Features
You can block contacts

Plenty of emojis, GIFs, and animations

You get read/delivery receipts

Can backup SMS to iCloud

You can leave groups or mute notifications
Pros
Free to use

Apple's encryption is widely trusted

You can keep a copy of your message on the cloud

You can send SMS, images, documents, and videos
Cons
Messages backed up to iCloud can still be hacked

Restricted for iOS and Mac users only

Tracks user behavior
5. Threema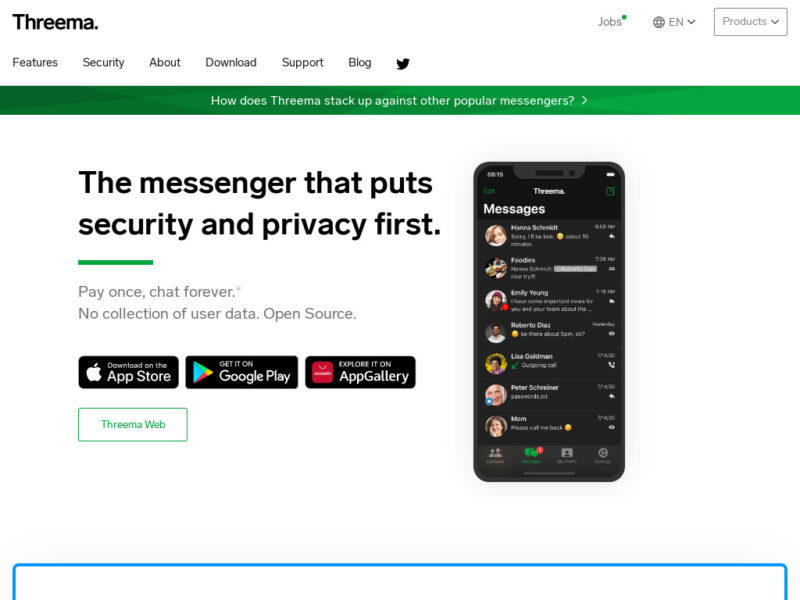 If you crave a better level of privacy and security, it might be worth it to look into Threema. The moment you fire it up, it generates a unique ID that lets you communicate anonymously. After that, it deletes your message the minute it hits your recipient's inbox. 
Besides leveraging the advanced NaCI cryptography, the app keeps no data online. Instead, it's stored locally on users' devices.
On top of that, Threema is an open-source software. Meaning you can actually verify the legitimacy of the app in keeping spies at bay. Since emails and phone numbers are prone to tracking, you don't need them to use Threema-which is a huge pro. Nevertheless, you can use these ID details which makes it easier for others to search you out.
Planning to meet in person but you feel afraid to reveal your name? No worries. Take advantage of the scannable QR code that you can present to each other offline.
Features
Anonymous chats

Available for both android and OS

Password protected confidential chats

Uses NaCI cryptography

Scannable QR code for F2F meetings
Pros
No name, email, or phone number needed

Offers anonymous email, picture, emoji, voice, and file sharing

Has a polling station in case you need feedback from contacts and friends

Not run by private enterprises and hence free from meddling
Cons
They charge a few dollars ($4 to be precise)

Not so famous in English speaking regions
4. Telegram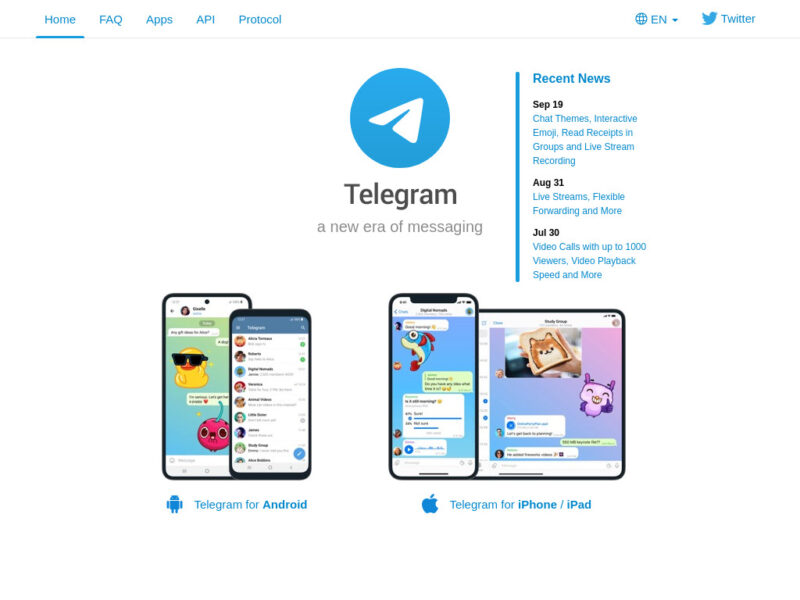 Heavily encrypted hush-hush conversations take place on Telegram. After Whatsapp, this app too is very popular worldwide and the audience keeps growing. This is partly because Facebook's properties are not entirely trusted when it comes to complete privacy.  
Telegram supports self-destruction of anything-from messages, images to videos. You are free to determine when that should happen. There are cases where you can delete the message but the other party refuses to do so. In this case, you can turn on secret chat and it will coerce the recipient's app to delete the messages as well.
End-to-end encryption on Telegram doesn't come by default. You must enable the "secret chat" feature. There is a small discomfort when it comes to Telegram's security. The app uses its in-house MTProto encryption protocol. 
While using their own security system is okay, we feel it could have been better if they went with the tried and tested protocols like that used by Signal and WhatsApp. In fact, there's a general consensus that Telegram isn't that secure. So proceed with caution.
Features
Self-destructing messages

MTProto encryption protocol

Set a timer to destroy messages

Groups consist of up to 200,000 members

Send media of any size

Distributed servers for better security and speed

Android and iOS
Pros
Supremely secure communication

Communicate through videos, audio, and other popular chat features

It's free and without ads

You can share large files
Cons
Encryption is not automatic

There are some doubts about Telegram's encryption protocol
3. Wire
As we highlighted before, WhatsApp and Telegram are some of the most used secure communication apps. Unfortunately, there's still a lot of doubt about the robustness of their encryption protocols.
Wire takes things a bit far by offering default end-to-end encryption. No need to activate anything. Here's something cool; every message carries with it a new encryption key which means any compromise message will not be very helpful to spies.
By being open-source, Wire is publicly available for inspection and improvement in developer community forums like GitHub.
Features
Proteus encryption protocol

Conferencing tools

Entirely open source

Group chats

File sharing

Timed conversations

Supports Android, iOS, and browsers
Pros
Superior, almost foolproof encryption

There's a free version for personal use

Supports multiple accounts so you can keep work and business separate

Supports dropbox file sharing
Cons
2. Wickr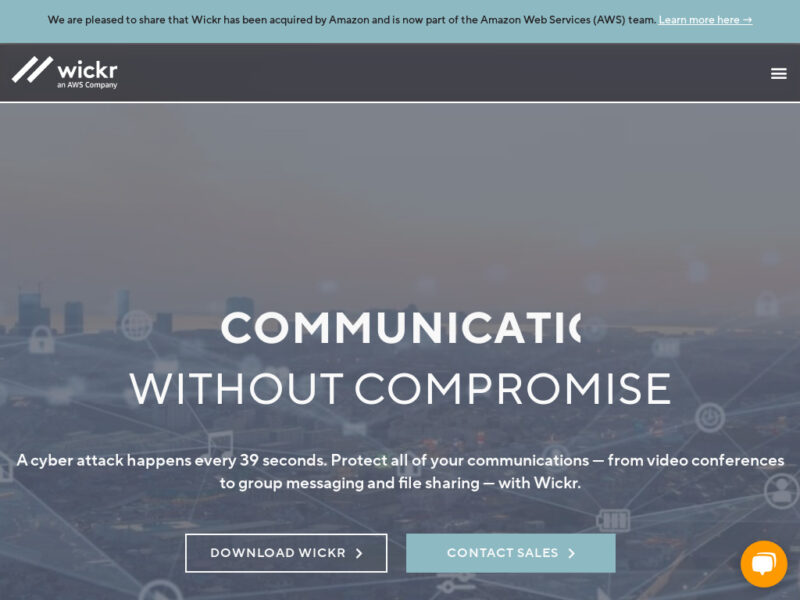 Going anonymous is one of the best ways to stay off the radar of spies and government agencies. That's a feature Wickr offers. There's no need for an email or phone number. On top of that, the app doesn't track or store users' data and metadata.
Everything from video, voice to text messages is fully encrypted. The app takes collaboration far by throwing in niceties such as sharing of locations, screens, and online statuses. Encryption is automatically fired on to ensure you never have to (or forget to).
Unfortunately, the app is not as widely adopted as Signal, Telegram, and WhatsApp. That might be inconvenient unless you ask your friends or teams to download the app as well.
Features
Fully open-source

Supports 2-factor authentication

Uses Perfect Forward Secrecy

Self-destructing messages

Supports teams/ groups

Screen & location

Integrates with CRMs, email systems, and other databases
Pros
Doesn't collect user data

No need for sign up credentials

Deletes all messages and media shared within the app

Integrates with CRMs and email systems

Their basic plan is free
Cons
Was sold to Amazon and that has made some people worried about privacy 
1. Signal
Signal is a product of an anarchist cryptographer and one of WhatsApp's founders. It's run by a non-profit organization making it one of the best encrypted messaging apps on earth.
Like other messaging apps in this article, this too allows you to make E2E encrypted calls, send texts, emojis, and other attachments. You can set a timer that allows messages to self-destruct.
Signal is an open-source software and thus frequently analyzed by the public for security vulnerabilities. Its privacy-enhancing feature is always turned on so no one risks sending non-encrypted texts.
Features
Open-source

Self-destructing messages

Plenty of user-friendly features

Supports Android and iOS

Usable on desktop with a chrome browser plugin
Pros
No special login credentials needed

Hugely supported by privacy advocates

Run by a non-profit organization and therefore trustworthy

User-friendly

No adverts and no tracking

Completely free
Cons
Signal doesn't have huge flaws
Key Features to Consider
Here are the core features of the most secure messaging apps:
End-to-end encryption (E2E) 
End-2-End encryption means there is no spy lurking in the network. The messages can only be seen by the sender and the recipient.
Able to sync with multiple devices/platforms
For business individuals and companies, the best app should sync with email systems, CRMs, and other platforms or devices. 
Multi-Mode communication
You should be able to make voice and video calls, send texts, use emojis and send files to others.
Disappearing messages
While there is a danger of the recipient screenshotting messages, the self-deleting mode helps to minimize the risk of chats being found.
Open-source
An open-source app lets the public scrutinize it for vulnerabilities. Additionally, anyone can contribute to its improvement resulting in robust security.
Wrap up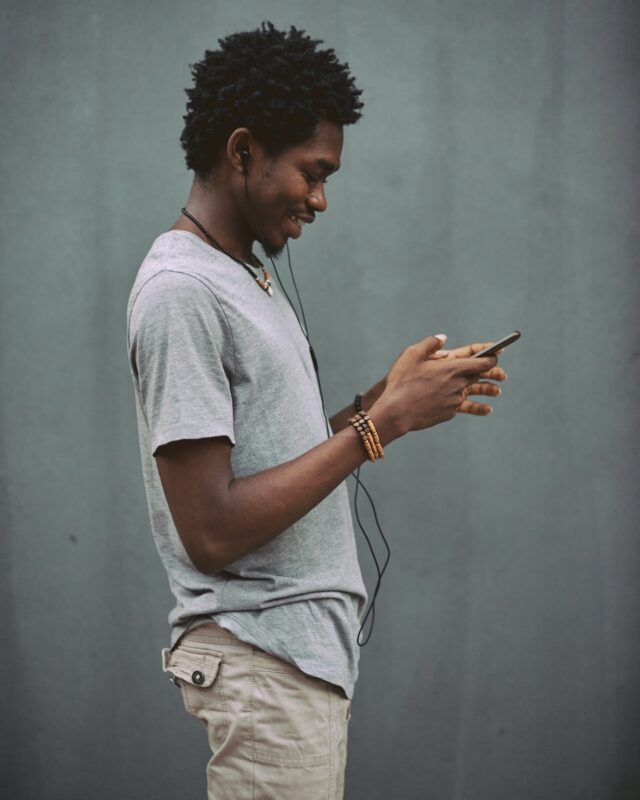 There's a huge concern over privacy, especially where huge corporations like Facebook track users' activity for their marketing campaigns. Some governments too monitor citizens to ensure their non-democratic regimes are not sabotaged by democracy advocates. 
There are certainly many more reasons why you need to switch to the best secure messaging apps. Telegram, Facebook Messenger, and Whatsapp are definitely worth trying since virtually everyone else has them. However, they do have some worrying flaws.
If you don't want to risk even a single thread of your chats, you might want to switch to Wickr, Wire, or the ultimate beast-Signal. That's it for now, do have a good one. Ciao.