Last Updated on January 24, 2023
Be honest: between watching a YouTube video and reading through a blog, which one would you prefer? It's not surprising that more and more people are choosing video. In fact, surveys say that by 2019, about 80 percent of online content would be made up of video.
Remember the old adage 'a picture is worth a thousand words'? If a still image could tell that much, imagine the impact a combination of pictures, words, and sounds would make.
Videos have the potential to tell stories in ways that are better processed by the brain. And if there's one method that's applicable to almost any scenario – be it for personal or commercial purposes – it would be storytelling.
Unlike writing or taking pictures however, making the right video for the occasion can take more work than usual. There's trimming clips, adding sound effects, sequencing, putting transitions, etc. Even for pros, some tasks can be time-consuming.
So what's a video maker to do? How about letting a one-stop video platform like Motion Array do most of the work for you?
What is Motion Array?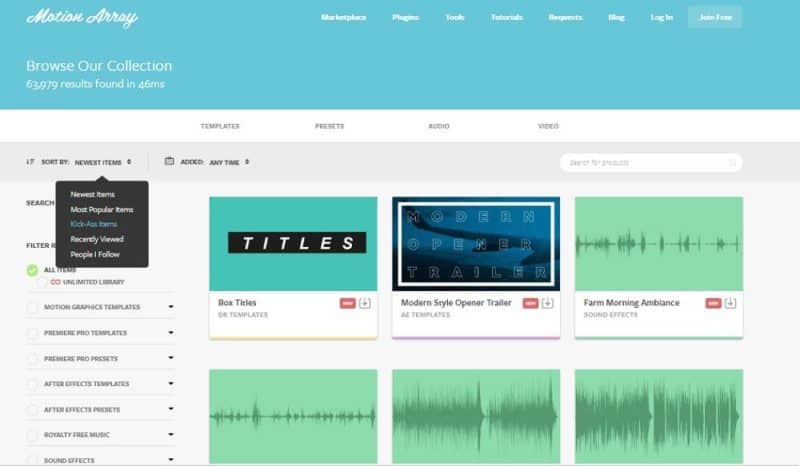 Motion Array is a membership-based website that aims to offer the best content for people who love making videos, such as video producers, marketers, Influencers, and VFX artists. If you're always going from one free resource to the next, then consider this platform heaven-sent.
Motion Array makes it easy for anyone – from pros to beginners – to start creating something wonderful immediately, thanks to their huge library containing: After Effects templates, stock motion graphics, sound effects, royalty free music, Premiere Pro presets, and even DaVinci Resolve templates! So if you're already familiar with DaVinci Resolve Studio and you need something that works seamlessly with this application, then you know exactly where to go.
They're always adding new stuff, so you're sure never to run out of cool things to see everyday. Plus, items are already carefully curated for you. This means there's no need to spend hours sifting through mediocre graphics or stock video. Now, you can just sort by category (check out their Kick-Ass Items!), pick what you like, and start making magic. 
One amazing feature from the marketplace is the Unlimited Library with thousands of files included in your membership purchase, they also have over 100 FREE assets stuff to choose from. NO contracts or licensing fees – their files are yours to keep forever. You can go crazy using them for home movies, client presentations, or even product ads. The possibilities are just as endless as their ever-expanding collection of content.
Play the preview to quickly check out their stuff, or click on the name of the item for more in-depth details. Motion Array even lets you download previews with no need to login, so you can test their content on your projects before you commit.
But what makes this platform stand out is their dedication to providing the best services in the business. When they said 'ultimate video platform', they meant it. So aside from content to make your home movies stunning, they also offer practical tools, such as Video Review and Portfolio, to ensure you're covered in every aspect of your video-making journey.
Video Review is a great tool to quickly get real-time feedback on your project. Simply upload a video, share it with clients or friends, and read what they have to say. They can give specific comments and suggestions by just clicking on a frame. Once you're satisfied with the results, publish your work on Portfolio using your own domain, or Motion Array's post.pro domain.
Don't see anything you like? Don't worry; they still have your back! Go to Requests to ask for something totally unique. You can also refer to this page from time to time to see completed requests from other users. Requests are not guaranteed to be produced but they do have a good completion rate.
And there always more in store…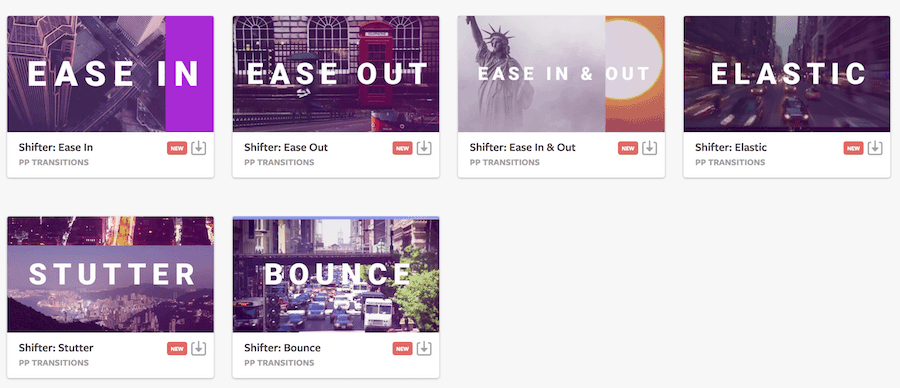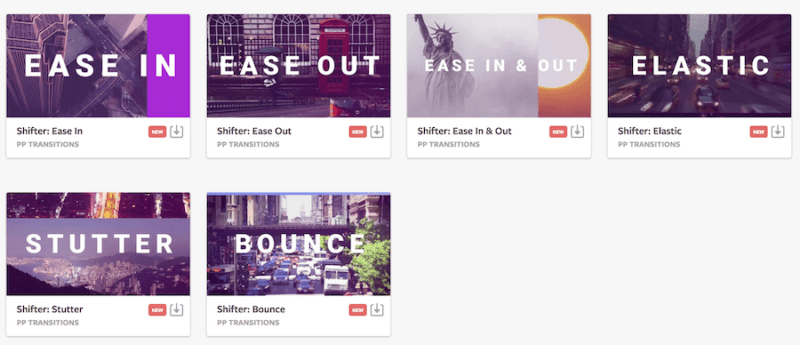 Motion Array is always looking to improve their products and services. That's why you'll always find something new to love every time you log in. Their Premiere Pro Plugins and Transitions for instance, is a great example of the team providing more to their valued members.
Premiere Pro Plugins and Transitions are all about enhancing your videos and presentations. So aside from getting all the cool stuff such as templates, sound effects, and even stock video, you also get to put them all together using unique effects that will truly level-up your work.
Have videos ease in or out in between still images. Or maybe add a bounce transition to your titles when introducing new clips. These animations may seem subtle, but they all help to create the kind of movie that will wow audiences. The best part is that you just drop-and-drag them during the editing process – and you're done! This incredible feature is included for users with a paid membership.
You'll find that your membership to Motion Array is more than what you hoped for. After all, it's not always easy to get top-notch content in a single place. But not only is their platform home to the best presets, templates, and sound effects, it's also a great stage to showcase your work and get valuable advice.
So start making those blogs and presentations pop! Use Motion Array to tell stories fit for today's generation and beyond.