Last Updated on December 11, 2019
When you Google moving companies in Las Vegas you are likely to come across Move4Less in your search list. The company enjoys an impressive 97% referral rate by its loyal customers. There are various reasons for choosing Move4Less for moving items either across the hall, the city or cross country, some of them are:
Good knowledge of how to move items around
Affordable prices which is a major check on moving lists
Simple Moving without the complicated procedure of bookings
Move almost anything and everything
With over thousands of moves under this moving company, Move4Less can handle absolutely any residential move. A team of skilled and hardworking individuals is trained and insured according to the type of move requested by the customers. Customer service is the main focus of this moving company as they listen and cater to all your requests to make the moving hassle and stress-free.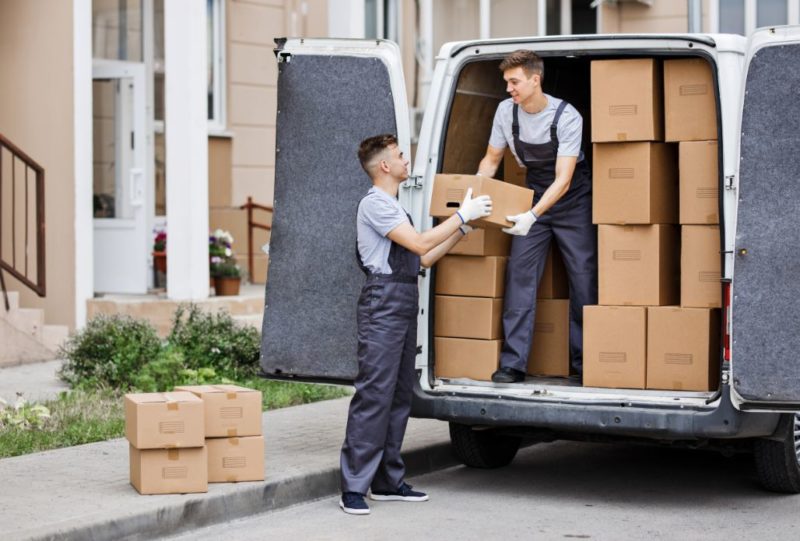 Good packing service is an essential and important step while shifting as one needs to be very careful about all the items that are being moved. These items could be fragile so Move4Less is one of the moving companies in Las Vegas that provide proper assurance of fragile items being properly packed and handled with maximum care and protection.
Their services are not only restricted to residential services but also commercial and office moving services. It has a unique commercial relocation process to meet the specific needs of each move. Move4Less also serves as a moving company that provides strategic planning and suggestions to ease customers and make the move as pleasant and stress-free as possible.
This service provides the following:
Working with the lead move coordinator ahead of the move
To examine new floor plans so that every item is at its correct position when delivered
Assembling and disassembling of furniture
Packing and unpacking of almost all the items available to ensure smooth movement
Storage available in case of any item requiring special care
A skilled team of movers that are insured and experienced
Movement of inventory and heavy items
Commercial moves available for both local and long distances
This service is also a hit because it lets your staff focus on other things while the team of movers are busy packing and unpacking all the office and work areas.
This moving company takes care of all types of customers, ranging from kids to senior citizens. They have a long term contract with the senior community because of their extensive experience, high standards, and first-class customer service. The services present in this one are:
Assembling and disassembling of furniture and appliances
Packing and unpacking of all the items
Affordable prices that are light on the pocket
Free furniture care
Complete setup at your new residence
Protection insurance
Additional include: TV wall mounting, giving connections to the appliances
This moving company is unique because it not just provides moving services but also provides services related to logistics making it ideal for moving.
You can also read the moving companies reviews. People are saying "Move4Less is truly all about customer satisfaction and quality results."