Last Updated on January 24, 2022
Anyone will tell you that getting into the best shape you can be in requires a lot of consistency, hard work, and determination. To lose weight and fat, you must ensure that you are on a caloric deficit diet at all times. This means that you have to consume fewer calories every other day or see to it that you exercise to burn more calories.
To achieve all this, you need to get to understand your basal metabolic rate by figuring out how many calories your body burns when you are at rest. Metabolism is one element that plays a huge role when it comes to weight loss. A faster metabolism can be attained in many ways;  for example, you could lift weights as this aids in fastening your metabolism. If you have already begun your fitness journey, you may be considering adding supplements to complete your meal plan. This article highlights six supplements that can assist. 
Whey protein
When you supplement your protein intake with this whey protein, you fuel your muscles and promote recovery after exercise. Also, this supplement brings about muscle synthesis and fat loss. Whey protein is among the most effective supplements as it contains leucine, an amino acid that brings about muscle protein synthesis. When purchasing a whey protein supplement, try to stay away from powders containing sugar, as these tend to do more harm than good to your fitness journey. The right supplements have fewer calories in them, and that is what you need.
Pre-workout supplement
It can be beneficial to take a supplement before you begin your workout. Pre-workout supplements vary in quality, but the most effective one increases concentration, endurance and improves your energy levels before the training. These supplements vary in effectiveness, ingredients, source, and even form but benefit the body in the same way. Ultimately, a pre-workout supplement will help improve the kind of training you do. Go for the powder form because this can be mixed in your favorite healthy beverages. 
BCAAs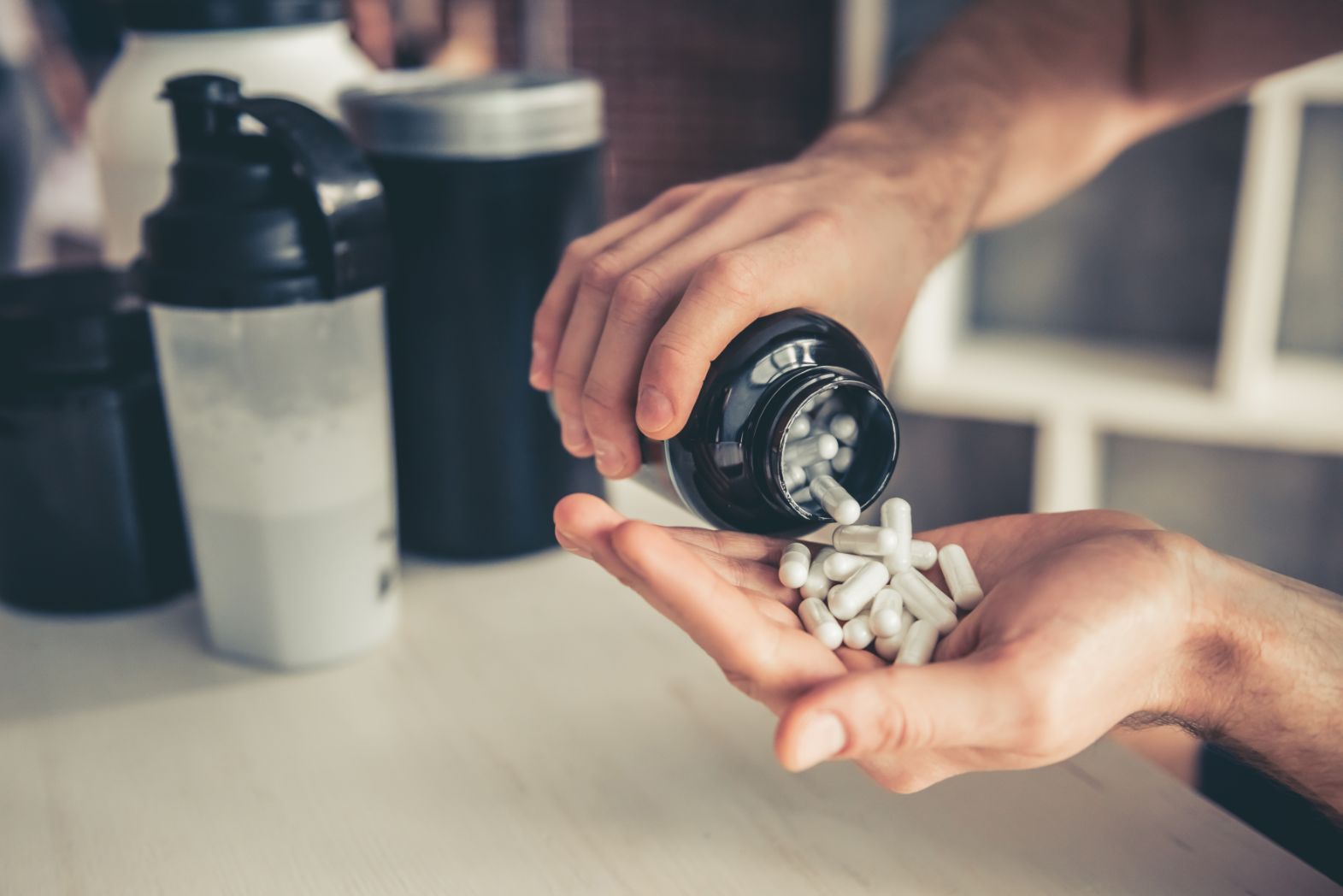 Branched-Chain Amino Acids bring about many benefits for muscle recovery and muscle growth because they contain three essential amino acids: leucine, valine, and isoleucine. Some of the benefits of BCAAs include increased muscle protein synthesis, reduction of muscle fatigue, and decrease in DOMS.
They also increase your metabolism and prevent muscle breakdown and can be taken before your workout. You can also consume it as you exercise or, if you prefer, after your training session, when it is most beneficial and effective. In addition, BCAAs is a sugar-free formula and supplies electrolytes that will help you stay hydrated all through training.
Conjugated Linoleic Acid
Conjugated Linoleic Acid is a naturally occurring fatty acid; it is the kind of supplement that plays a huge role when it comes to cellular metabolism. While maintaining a lean body can be difficult, CLA can help make it possible by simply optimizing how your body stores fat and maximizing your workout results.
Fat burners
You need a practical kind of fat burner to give you that extra edge if you desire to maximize your diet and workout results. Fat burners contain potent ingredients that will help you lose weight by boosting your energy levels, reduce cravings, and boosting metabolism. There are fat burners that work better than others due to the ingredients used. As a result, do some research and find the best supplement to help meet your fitness goals. One common fat burner is green tea – it stimulates metabolism, suppresses appetite, lowers the stress hormone (referred to as cortisol) and increases energy levels. 
Green tea
Green tea is also a fat burner that contains catechins. These are natural chemicals that give you energy, promote weight loss, and burn fat. Typically, green tea supplements are usually more effective than the tea itself because they contain concentrated amounts of catechins – an important component for weight loss. Some advantages include improving waist circumference and improving fat composition. Catechins also have anti-aging properties that help protect your skin against free radicals and assist in preventing oxidative stress. 
No matter your fitness goals, adding supplements to your diet goes a long way. Protein supplements will ensure that you get ripped, shed unwanted fat, and achieve your fitness goals.