A music visualizer refers to an audio player software which generates animated imagery that follows the rhythm, tempo, loudness, and frequency spectrum of audio music. An efficient music visualizer should generate the imagery and render them in real time, so that the patterns appear to be in-sync with the audio that's being played.
The concept of music visualization goes way back to the mid-70s. However, most of the music visualization tools developed back then lacked in two critical areas. First, there were no accurate visual correlation between the audio characteristics and components of the imagery being displayed. Also, there was a lack of real-timeness.
But while the music visualization industry has witnessed tremendous growth since then, it's still a bit difficult to find a reliable music visualizer.
Fortunately, we've done the research for you, and unpack the ten most powerful music visualizers.
Compatibility: Online
Motionbox.io is the easiest music visualizer we've used by far. Its interface is easy-to-use and straightforward to understand. However, if you're having trouble they do have a fantastic get started guide and they've also got a support team to help you out.
While they don't have the largest set of features or templates they have enough to suit 99% of users. However, if you find you're missing something then you can message them and request new templates and features and they will happily oblige. That's not something that you'll get at any of the other companies!
As it's online-based, you'll be able to access it from anywhere as long as you have an internet connection. They are Freemium-based so you can create videos simply by registering for an account. Paid accounts benefit from the ability to create more videos and export without a watermark. Luckily, they are also one of the cheapest on the market.
On the whole, Motionbox is the best music visualizer and we'd recommend you give them a go today!
Compatibility: Online
Renderforest comes in both freemium and subscription-based plans, making it one of the most flexible music visualization apps out there. But that's not all; the tool helps its users to visualize their music online and even design a whole website. As it's online-based, users must sign up for an account to use the app.
Once you have an account, you can access Renderforest's huge library of visualization templates that you can add the song title, artist's name, and background photo or video to. Next, you choose your preferred visualization style and color. Then you complete the process by uploading the song you wish to use in the video.
When ready, you can click the "Preview" icon, prompting Renderforest to email you the music visualization video.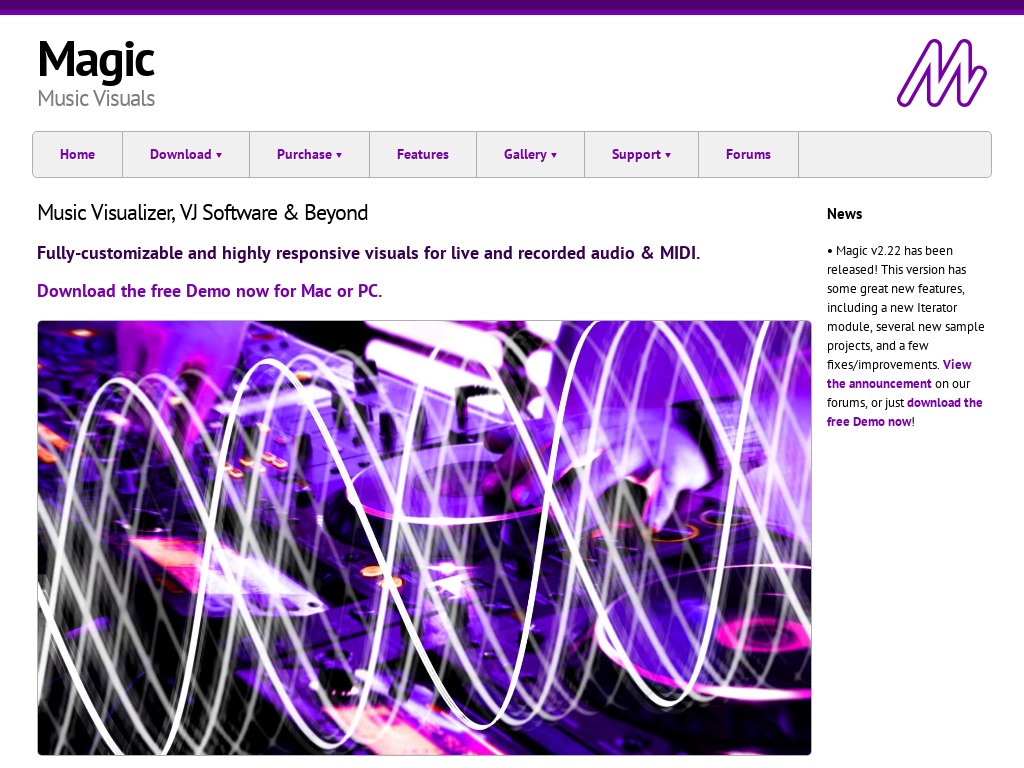 Compatibility: Windows and MacOS
Magic Music Visuals comes with a cocktail of features that make it another top recommended music visualization software.
First, there's a Performer edition that's perfect for artists and VJs. This edition allows you to seamlessly mix sounds and images during live performance. There is also the Studio edition that you can use to generate real-time music visualization as well as music videos. Besides the two editions, Magic Music Visuals accepts an unlimited number of audios in one go, allowing you to mix multiple songs simultaneously.
When the videos are ready, you can export them in either .mp4 or .mov files. Though Magic Music Visuals is a premium-based music visualizer, new users can get a free demo.
Compatibility: Windows and MacOS
Discover the ultimate tool for seamlessly converting your tracks into eye-catching visualizations, taking your music promotion and fan engagement to new heights. Use Track Video to create a video from your track in just a few clicks. Their customizable templates make it easy.
Pricing starts at $1 per video minute. You don't need a credit card right away either. Sinply design your video first and pay when you're ready to render.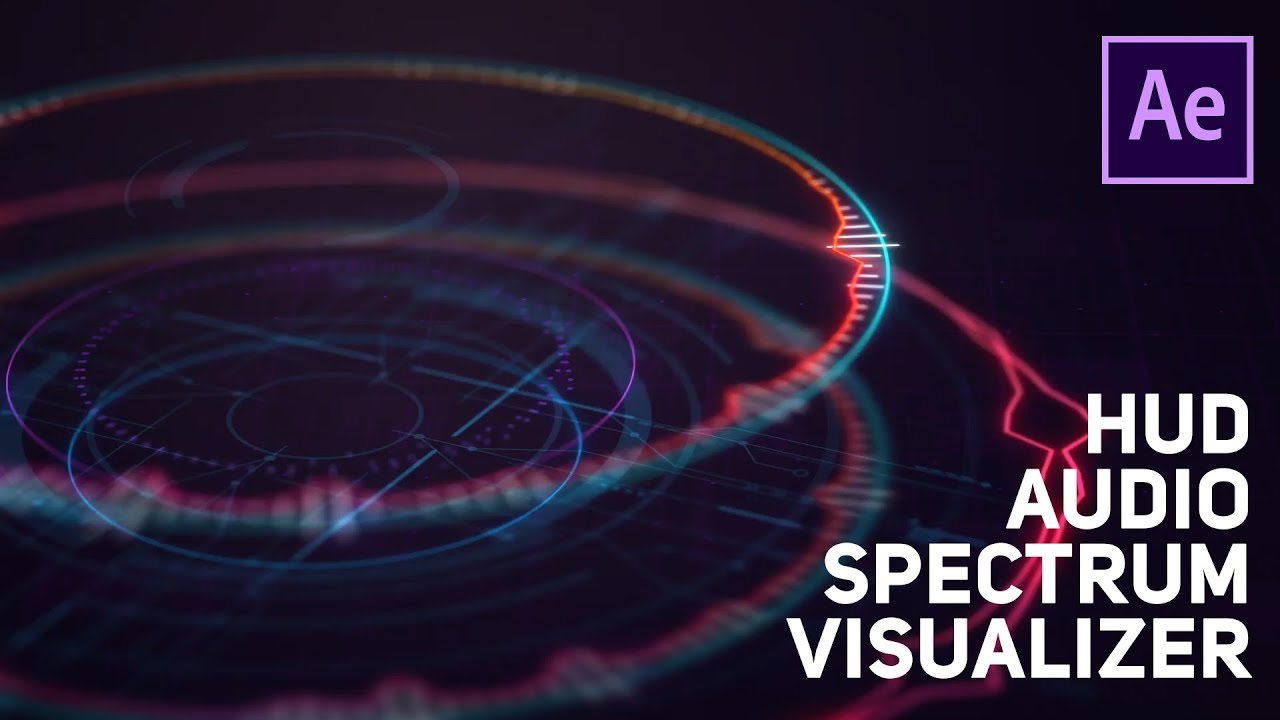 Compatibility: Windows and MacOS
Adobe needs no introduction as far as photo, audio, and video manipulation is concerned. And it's not surprising that it ranks highly among the most reliable music visualization tools out there.
The Adobe Audio Spectrum Effect is incredibly easy to use, provided you have some background knowledge on Adobe. Though it's a premium-based music visualizer, there are plenty of music visualization features to experiment with.
To use the tool, you must begin by creating a new composition and then proceed to add the sound file to your composition. Lastly, you set the audio duration and let the visualizer do the rest.
Compatibility: Windows and MacOS
One of the things that sets Winamp apart from most music visualization tools is the fact that it accepts numerous audio file formats. The app supports .MP3, .MP2, Audio CD, and .WAV audio formats, to mention but a few. Its visualizations are grouped in different categories, including Art, Bar, Album Art, and Battery.
Also, Winamp is incredibly easy to use. You simply log into the site from any browser then select "File". Next, you press the "Play File" button and let the visualizer get to work.
To alter the skin of your audio, tap on "View" and then effect your desired changes on the "Skin Settings". If you're satisfied with the outcome, you finish the process by hitting on the "Save Playlist" button.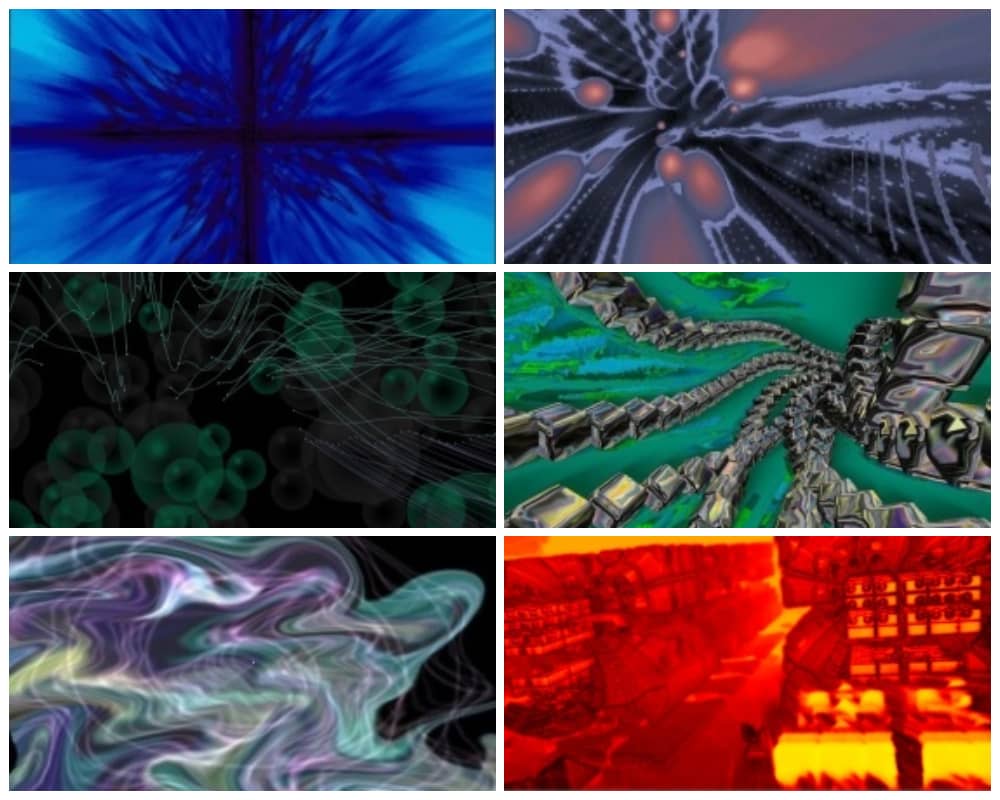 Compatibility: Windows and MacOS
Media Monkey allows users to add imagery to their music and perform a wide range of other audio editing functions. With the tool, you can manage over 100,000 audio and video files.
Media Monkey also lets you record or download the music that you wish to add visualizations to. And it's easy to use too. After opening the app, add your audio files by selecting "File" and tapping on "Add/Rescan files to the Library". Next, you select "View" and press "Visualization" to choose your preferred visualizer.
When the file is ready, save it by clicking on the "Export to Playlist" button.
Compatibility: Online
Videobolt Music Visualizer comes with a variety of templates that users can choose to add imagery to their music. But to customize the selected templates, you'll need to purchase any of the Videobolt Music Visualizer's subscription plans.
The music visualization process by this software is a quick and easy process. You select your preferred template and then click on the "Edit" button. You can then upload files from your device or SoundCloud and start adding effects to your audios.
Another notable customization feature by Videobolt Music Visualizer includes the addition of cover art. The app also comes with a free trial period, though there are limitations on the number of customization features you can enjoy during this period.
9. ProjectM Music Visualizer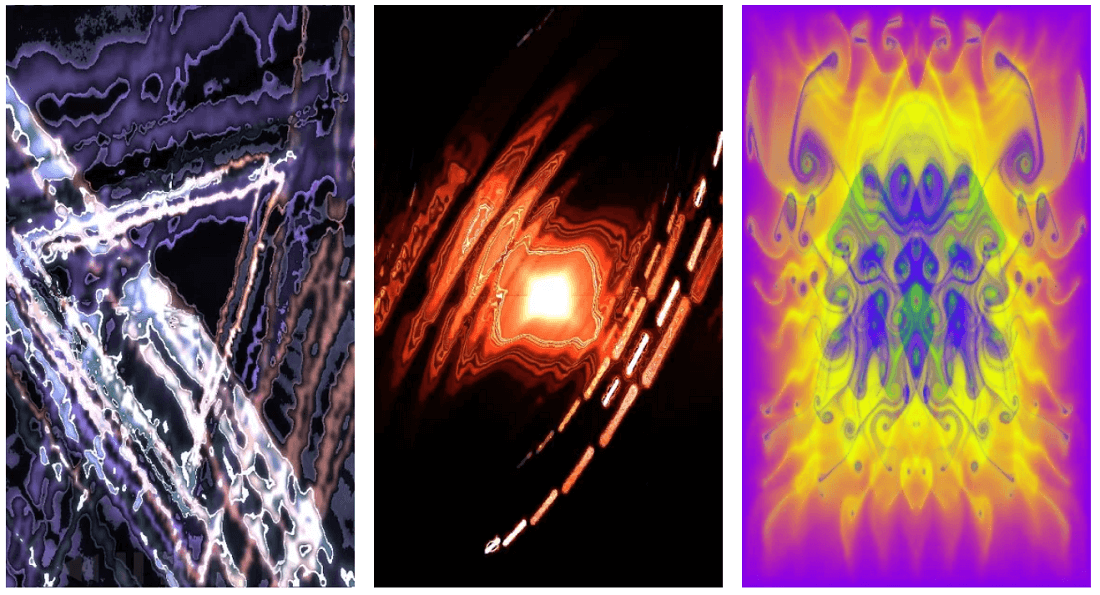 Compatibility: Android and iOS
ProjectM Music Visualizer supports both Android and iOS devices, which speaks to its flexibility.
But while you can use both the Android and iPhone versions to add powerful audio imagery to your music, the iOS version is more recommended. That's because it comes with a built-in media player which allows you to play your audios to get a sneak preview of what the final outcome will look like.
Nonetheless, both versions offer hundreds of music visualization effects and multi-touch interactive visuals. Another noteworthy feature of ProjectM is that it offers Chromecast support.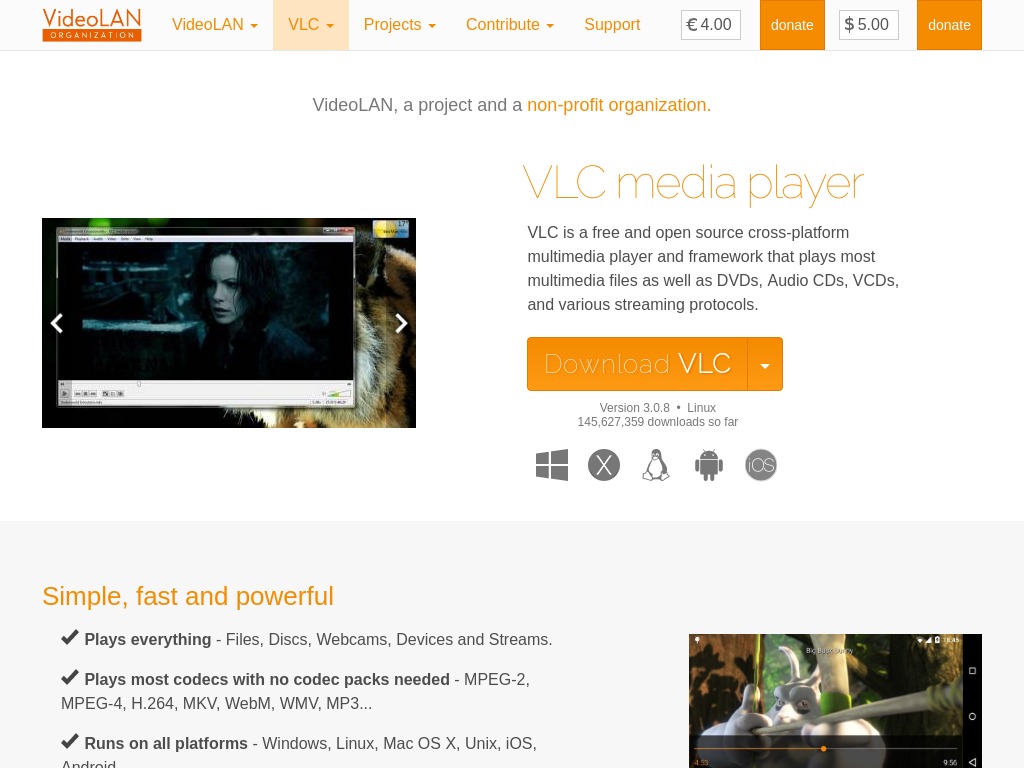 Compatibility: Windows and Android OS
VLC Media Player is an excellent recommendation for those looking for a free and easy-to-use music visualizer. The software not only visualizes audio tracks, but it also allows users to convert their audio files to any format, watermark their videos, and even create bookmarks.
To visualize your music using VLC Media Player, you'll need to download and install the program first. Then, select "Media" and press the "Open File" button. Proceed to select "Audio" and pick your preferred visualizer by tapping on "Visualizations".
Sit back and let VLC Media Player apply the selected effects on your audio track.
Compatibility: Windows
PotPlayer is another tool that comes with plenty of editing features besides visualizing your favorite songs.
With PotPlayer, you can edit the contrast and brightness of your audio imagery and even adjust the volume of the song. You can also use the tool to create slo-mo and time-lapse videos.
PotPlayer ranks among the easiest to use music visualization software too. To use, you log into the Pot Player website and select "PotPlayer". Next, press the "Open" and then the "Open File" button. Lastly, choose your preferred visualizer by clicking on "Visualizations".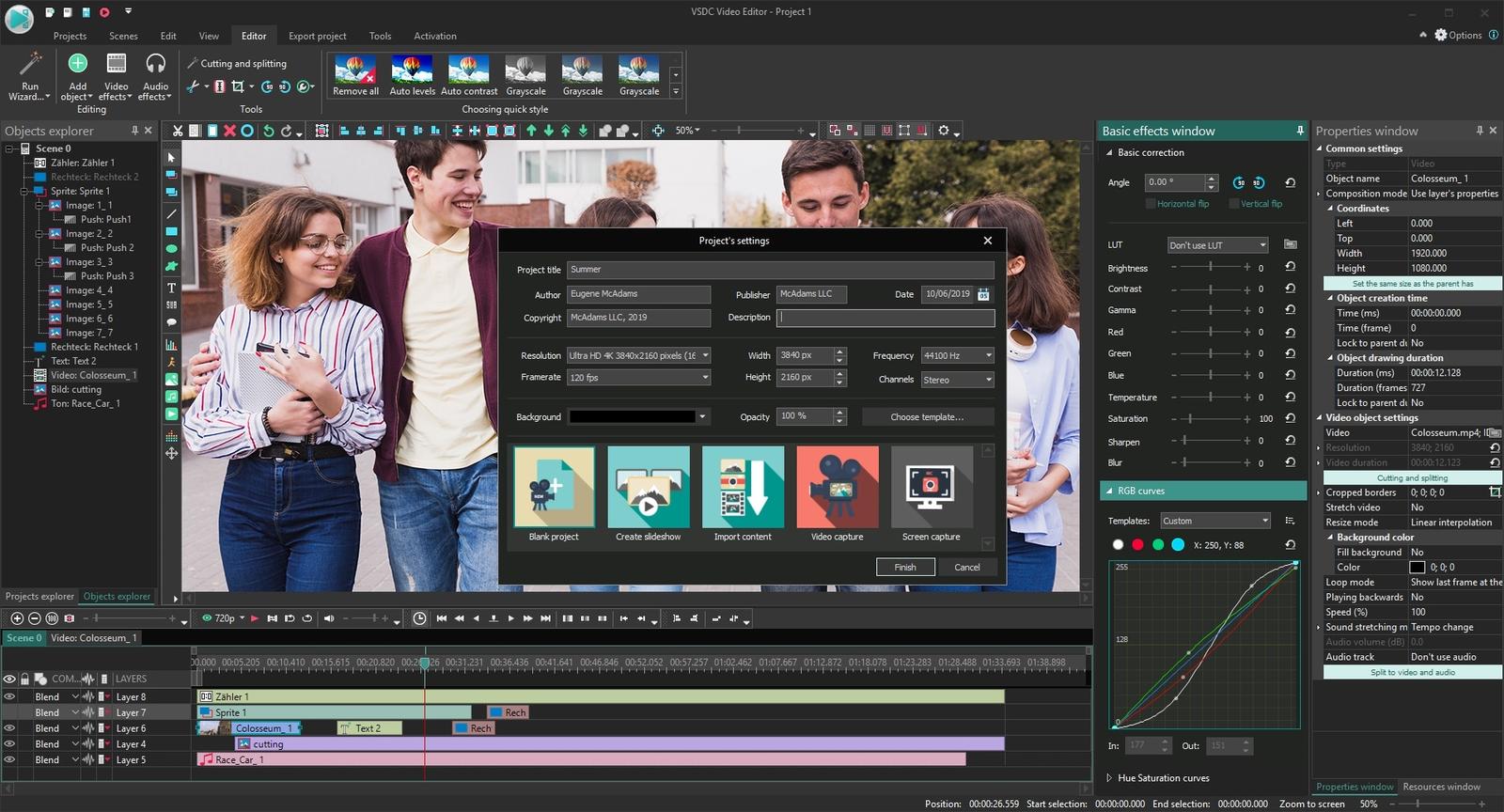 Compatibility: Windows
VSDC Video Editor is completely free, but that's not everything to love about it. Besides visualizing your audios, you can also use VSDC Video Editor to stabilize the videos you recorded using an action camera. The tool can also enhance the colors of footages and create 3D charts.
VSDC Video Editor utilizes a Spectrum feature that plays your audios across a pre-set color range. The tool also uses an Audio Abstraction feature that creates more colorful abstraction shapes, depending on the audio you choose.
When your imagery-enriched audios are ready, VSDC Video Editor allows you to deploy them automatically on your device, website, or social media pages.
Wrap Up
Whether you're a professional music mixer or are just crazy about sounds, nothing beats the feeling of watching your songs play accompanied by beautiful, real-time animated imagery. The apps we've reviewed here will help you to select and add your desired visualizations to your music.