Last Updated on January 24, 2022
No business can be really successful without going online these days. This is especially true about restaurants. A stunning website is extremely important for attracting prospective visitors if you want your restaurant business to flourish. Still, the very process of launching a new website may look quite frightening to a person who knows everything about making food delicious and nothing about web design.
Of course, the easiest way is to hire a professional who will take care of your website. Yet, this service is quite expensive, so be ready to spend a considerable sum of money. But what should you do if you own just a small business or if you are only a novice in this sphere?
No reason to get discouraged! Nowadays web designers offer a wide range of wonderful templates you can use to make restaurant website yourself without knowing a single line of coding. However, in this case, you may face a completely different problem. The choice is so enormous that it is incredibly easy to get lost. Have a look at this list of 10 must-have restaurant website features which will surely help you with an easy start of your online restaurant business.
Food Menu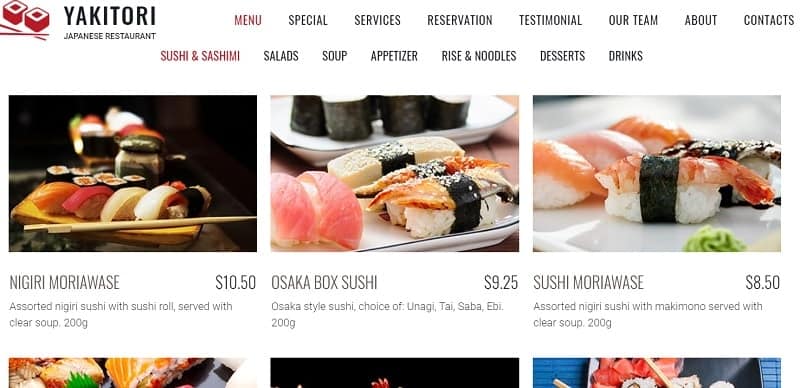 A detailed menu page is probably one of the most important among other restaurant website features. Thus your customers will always have a clear idea of what to expect from your restraint. Try to make it as attractive as possible.
Use catchy imagery and appealing colors, choose your typography wisely. If you use foreign borrowings in the names of your dishes, do not forget to give their English equivalents. Always check the menu text for spelling mistakes.To provide your visitors with a list of ingredients used to cook a particular dish is also an excellent idea.
Also, do not forget to update your online menu in time. Think about adding prices to your menu as well. This way your visitors will be able to plan their expenses in advance. No doubt, they will certainly appreciate this possibility.
Gallery

People start eating with their eyes. Take into consideration this simple truth while working with the gallery. Create the most appealing food presentations. Pay attention to the details. Also, do not forget to consider the type of cuisine you are serving while working on them. Invite a good photographer to take professional pictures of the dishes.
Though it may be rather costly, this is not the right place to save money for sure. Pick the type of gallery you find most attractive (popular types are carousel, slider, and grid) to showcase these pictures. Add descriptions and inspiring captions to the pictures.
Mobile app/Responsive design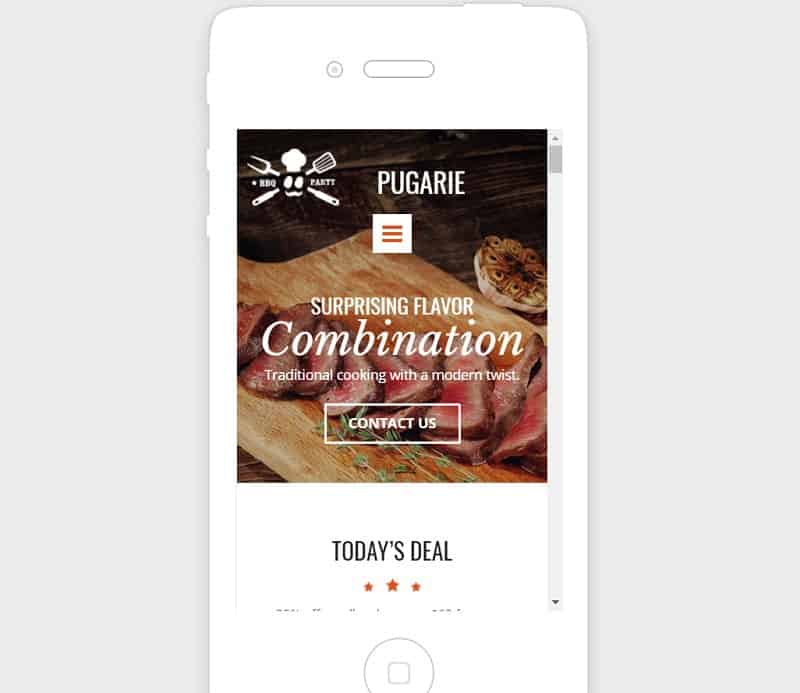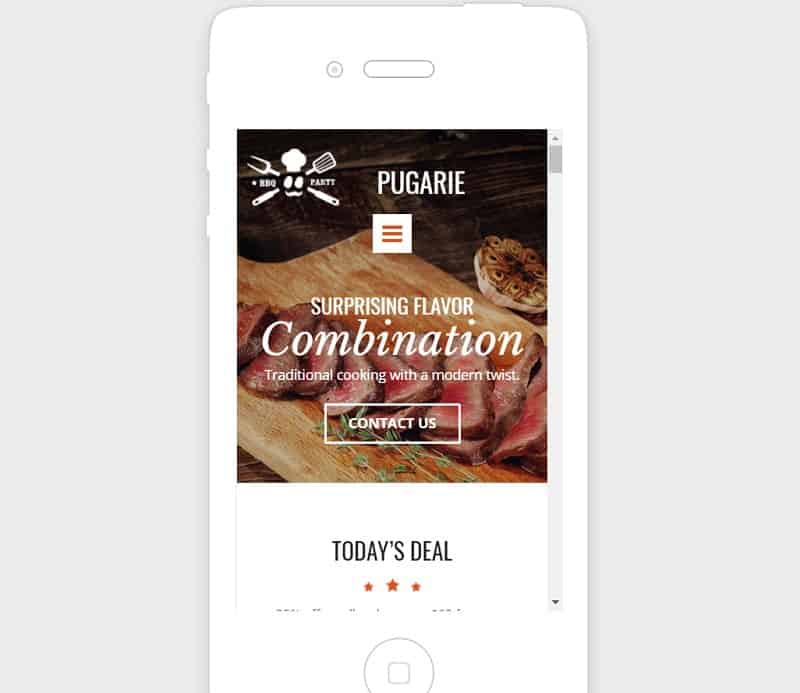 Quite often modern people decide where to eat on the move. So, it goes without saying that in this age of digital technologies and portable devices responsive design has to be among restaurant website features.
Besides that, if you plan to take online orders, think about using special mobile apps. This way you will make your restaurant business even more productive. You need to pay for some of the apps, but at the same time, there is a pretty good choice of free mobile apps for restaurant owners.
Online Ordering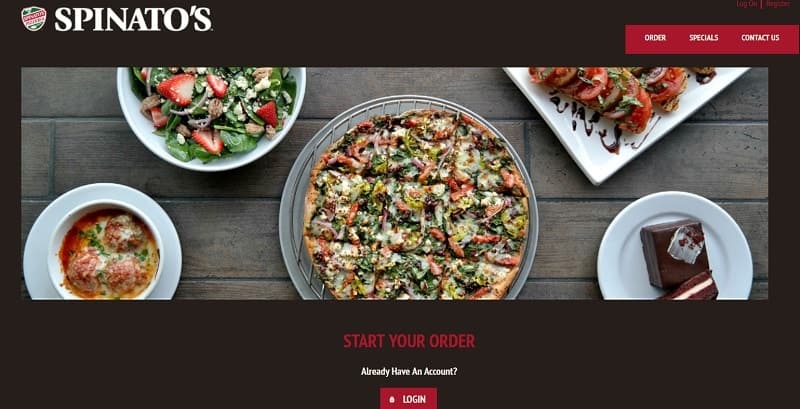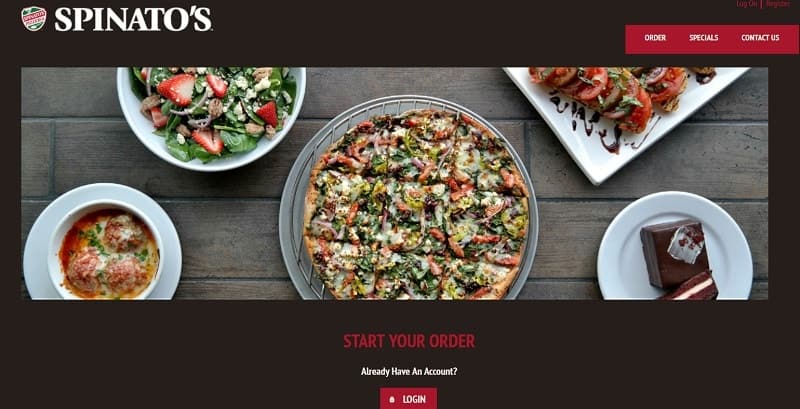 Nowadays most people value their time and hate being kept waiting. It is so easy to avoid this unpleasant situation if you include an online ordering page into your restaurant website features. Alongside with this, your customers may decide to take the ordered food away without sitting at the restaurant and eat at home. This is an awesome variant for working people.
Pizza Constructor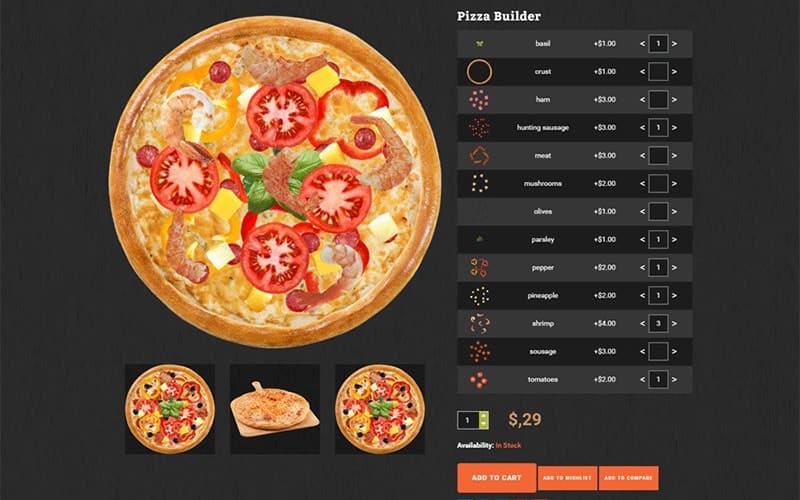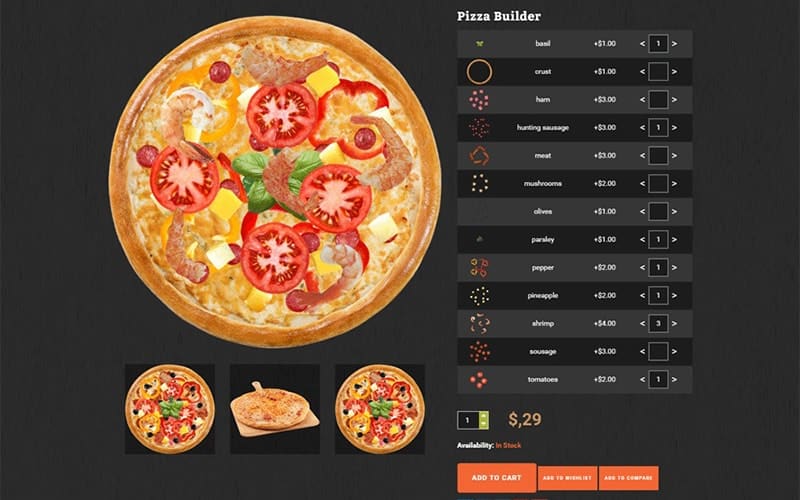 If your restaurant serves pizza, including a pizza constructor into your restaurant website features is an excellent idea. Tastes differ, so let your customers choose what they like. Think not only about including options for pizza sizes and fillings, but also let the visitors choose the type and thickness of the dough. Encourage them to improvise and create some unusual variants.
Local Shipping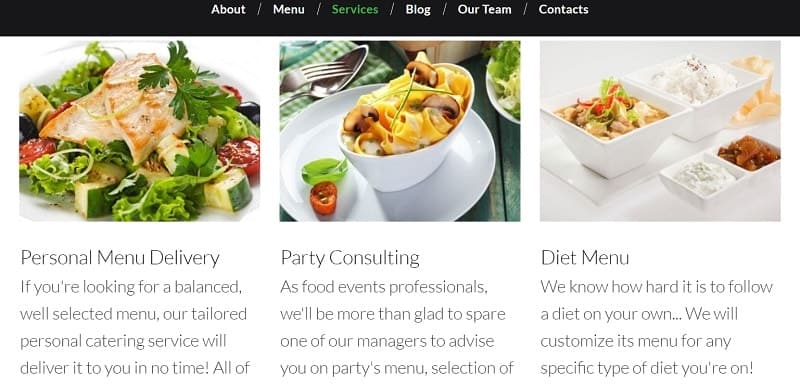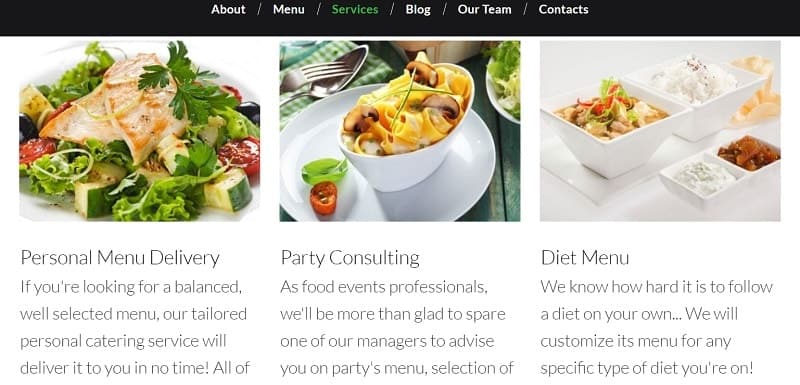 It is great when people have time to come to a restraint, to sit there for some time and to relax. But unfortunately, not everyone has this opportunity quite often. Still, most of us like to eat something tasty and don't have the time or talent to cook at home. Give the possibility to such unlucky people to become your loyal clients by offering them a delivery service. If you make up your mind to do it, add this feature to your website.
Table Booking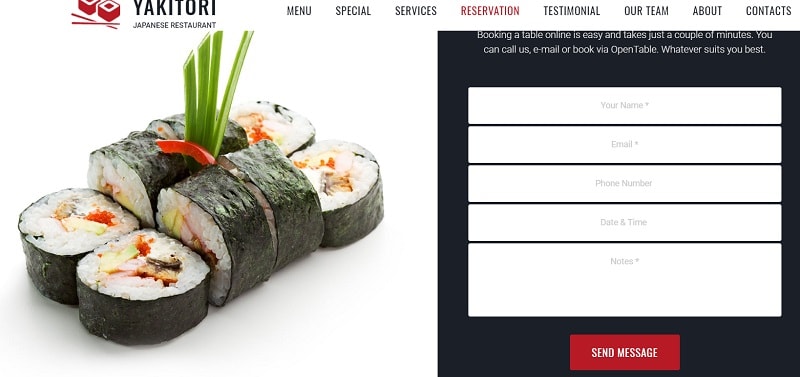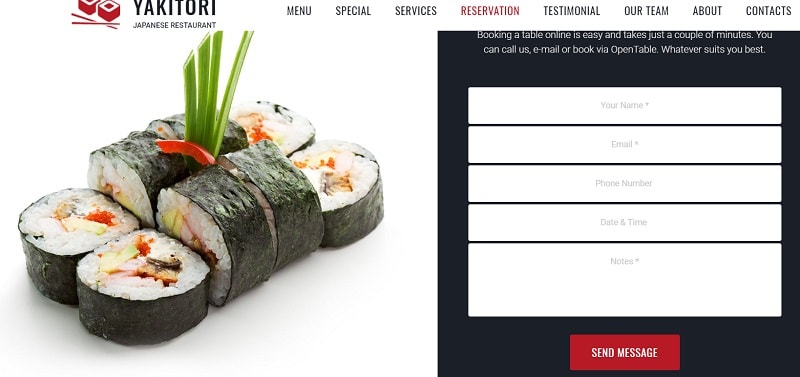 There is no doubt that most of us have had an unpleasant experience of coming to the favorite restaurant with wonderful plans for a relaxing dinner only to find out that all the tables are busy. Help your prospective clients avoid this frustrating situation by giving them a chance to book a table in advance. Such restaurant website features are useful for both the owners and their clients because they enable you to plan ahead.
Event Schedule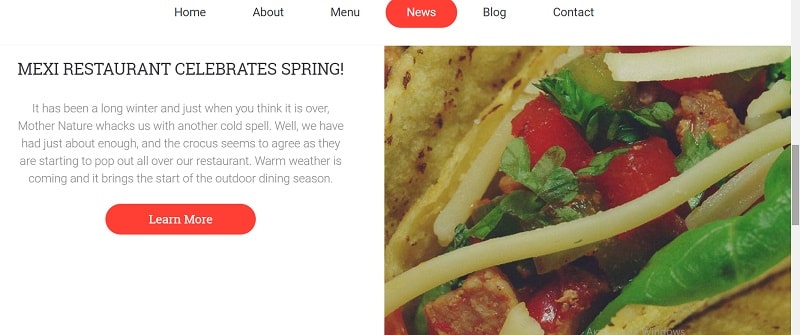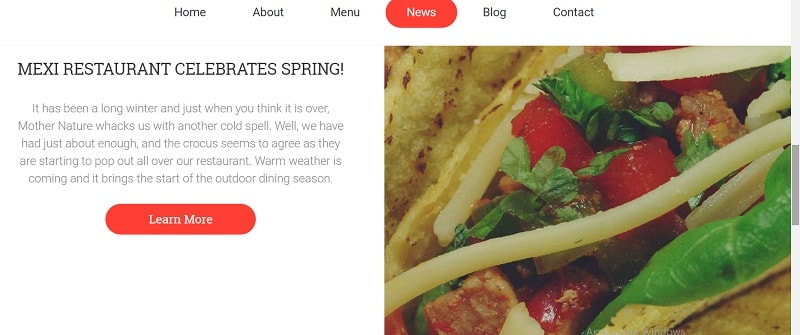 It is wonderful when people come to a restaurant to communicate with their friends and relatives. Still, a bit of entertainment is always good for the restaurant business. Moreover, conducting different interesting events is a perfect way to attract new customers and to turn them into loyal clients.
In this case, you need to think carefully about the audience you would like to see in your restaurant and to plan events keeping the real people's interests in your head. When the schedule is created, start a separate page to keep your customers informed about all upcoming events.
Loyalty Program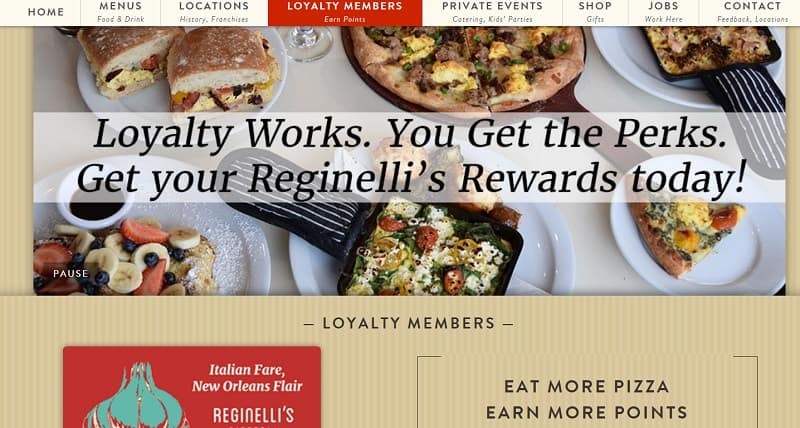 Show your customers that you do care about them by introducing a loyalty program. It may be a certain percentage of a discount, a free meal for a birthday boy, etc. Whatever you set your mind on, remember about the clients and their convenience. If you choose your loyalty program wisely, it will boost your restaurant business for sure. Of course, having a separate page devoted to the details of the loyalty program is of vital importance.
Customer Feedback Form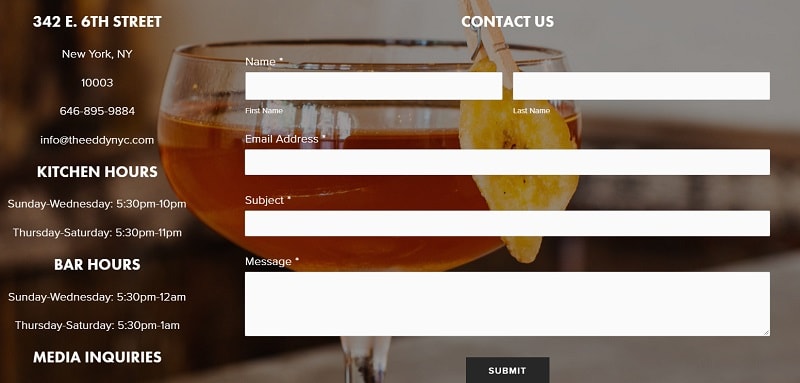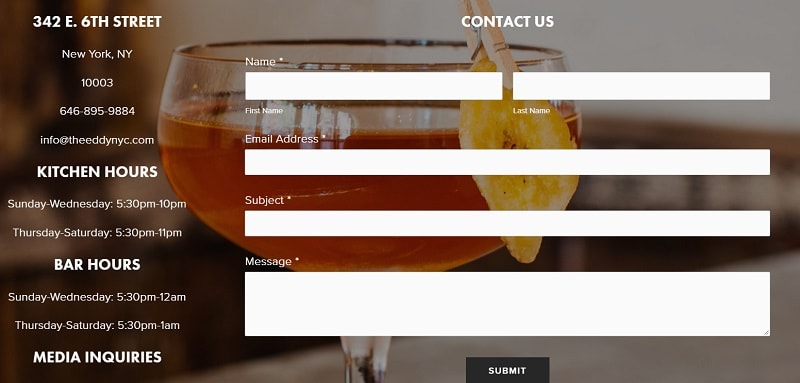 This is the last but not the least among important restaurant website features for today. Customer feedback form is indispensable for a successful restaurant business development. Keep in touch with your clients and react to all their complaints immediately.
Ask your clients about their attitude to your restaurant and consider giving them pleasant presents for filling the form. Make your best to solve the problems you have been pointed to and inform your clients about the improvements. Be patient and polite with everyone and do not leave any question unanswered.
Attract 50% More Customers To Your Restaurant Website
Conclusion
Building a new website is not that difficult at all when you know what principle restaurant website features to take into account. Just give it a try and succeed!