Last Updated on January 11, 2022
There are various types of games online for playing. If you subscribe to them, you can easily win many authentic products. By sitting at home, you can perform these games.
There are many games that need more than one person to perform. These types of competing games make healthy bonding among family, young couples, and a close-knit group of friends.
Age doesn't matter. People of any age can unbox these mysterious boxes. Here, the best online game's subscription boxes are included.
This subscription box will deliver you all the clues and riddles that you need to solve every month.
So, if you are the kind of person who loves to open a mystery box by https://www.lootie.com/, you can subscribe now according to your choice.
1. Best Mystery Box: Escape the Crate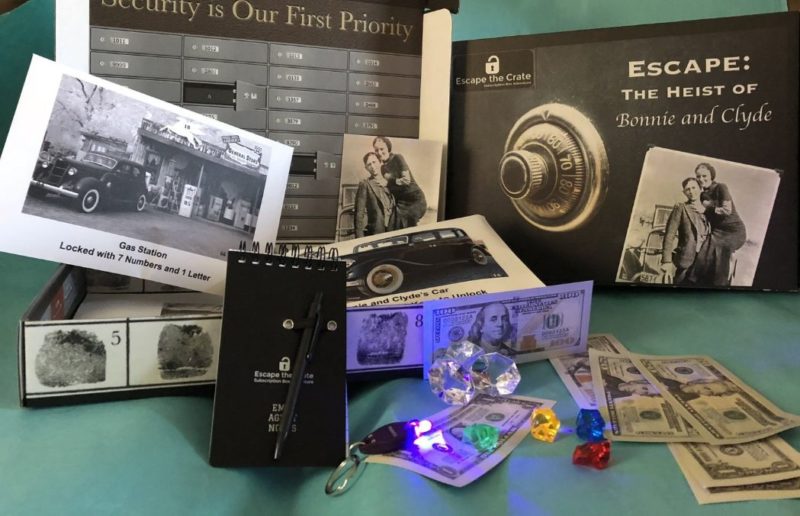 Escape-the-room games are one of the fastest-growing favorite games in America! You are trapped in a room with your friends, family, or co-workers. You have only one way to escape-the-room by solving cracking codes, riddles, and discovering secret objects.
Now, you can work with your friends and family to solve this problem. This game is a bit pricy. For only one hour of entertainment, you have to pay $100 for a group of 4 people. In addition, the game plays only once.
A different adventure is delivered every other month. You need to bring all the adventure into your own home. Your own living room contains all the fun things, including solving murder mysteries, pirate ship, unraveling alien languages, and defusing time bombs. Just imagine how adventure the game is!
Escape Plan
Subscribe
Assemble Your Team
Get Ready to Escape
What's Inside the Crate?
By disclosing everything, we cannot spoil the surprise. We are assuring you that this crate is full of adventure.
Some necessary things you might get are:
Letters, ciphers, and puzzles: To crack these challenges you will need to work together with your friends and family.  One puzzle leads to another.
Tools to help sleuthing: Objects like blacklights in your adventure, which will help you to crack the codes.
Interesting and intriguing objects: These types of objects will help you to feel the full adventure. They are the parts of a puzzle or rewards for escaping the crate.
2. Open Mystery Boxes
Anyone can subscribe who loves discovery and puzzle-solving game. Each box contains a mixture of clues and props. To unlock your chest you have to discover the final code. But there is nothing to worry about!
Hints and solutions are included to help you. Each box is designed carefully so that you can find everything. This game is suitable for adults.
10+ aged children also can open this mystery box. The offers of open mystery boxes:
A new challenge each month
Several items you will be able to keep after use
Option to order past boxes if you miss a box
Find, Solve, Unlock
Hint card will help you so that you can never get too lost!
3. Mystery Subscription Boxes Lootie.Com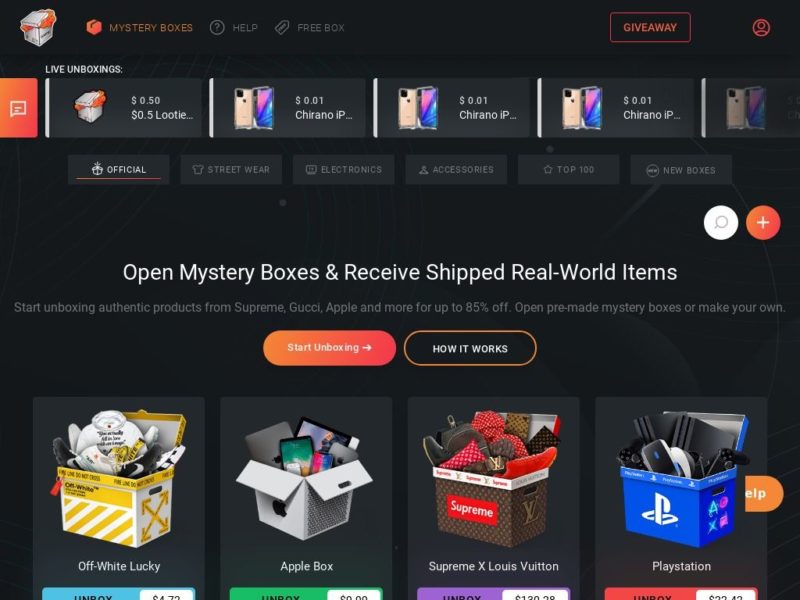 Lootie is an exciting and fast-paced website.  They offer a mystery box containing awesome streetwear. In this platform, you can unbox streetwear mystery boxes at an unbelievably low cost.
Lootie mystery boxes contain multiple types of online mystery boxes. Each mystery box has branded merchandise items, such as Supreme and Nike shoes. After opening a mystery box, a random spinner determines which item you will get.
The unboxing item is added to your account inventory. So, you can gain big prizes by unboxing it. They provide real items.
After winning, you can request them to send your house at any time. Some aspects of Lootie that makes it different from the crowd:
Most Lootie features branded streetwear instead of general products.
Lootie enables risk-free earnings.
Lootie games are 100% fair.
Lootie products provide a StockX authentication tag. Their products are genuine and original brands.
Lootie gives an opportunity to the players to open the box more than one or up to five in a single game round.
You can exchange Lootie items that you own with a much higher value (up to 20x).
4. Unbox Authentic Product: Hybe.Com
Hybe.com is an authentic website. You have to sign in on this website and then need to clear the payment. After that, you will be able to play this game.
They offer branded products, such as Gucci, Supreme, Louis Vuitton, Balenciaga, Off-White, and so on.
Select the box and open boxes of your choice. They provide the exact same product that you will select.
You can order new items or exchange unwanted items. It is a trusted site.
5. Best For Sale A Six Month Run: Hunt A Killer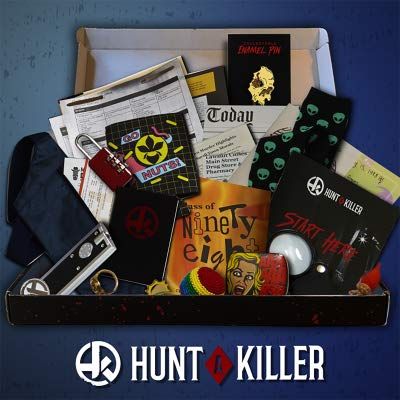 Hunt A killer game is like a TV show. It has seasons of six episodes/boxes spread out over 6 months.  Hunt A killer lures you that they will give you a package every month with the unnerving idea of a serial killer.
However, you cannot use this package for family consumption.
Each month, you need to send a box of clues to figure out what the heck is going on. They have included different clues and statements to read.  A detective's notebook includes in the first month and your ideas need to write.
Hunt A Killer is made based on a fictional town. Their aim is to provide you an authentic yearbook, hand-crafted police records, and newspaper clippings. This game is like a private Facebook group chat that will give you the opportunity to discuss everything.
Conclusion
Mystery games provide lots of fun and adventure. Opening mystery box also develops intelligence. So, play this game and win your desired products.