Last Updated on January 20, 2022
Mystery boxes are all the rage today. That's because it combines the thrill of not knowing what surprise you'll get, as well as the option of owning the said item you've won! It's like an everyday birthday party – except you have a choice on what gift you get.
Another reason for the sudden popularity of online mystery boxes, especially Mystery eBox, is that there are as many types of boxes as there are surprises inside. For instance, if you love gadgets, you shouldn't miss out on a tech mystery box. On the other hand, fashion lovers will get a kick out of handbag boxes.
No matter who you are or what you like, there's definitely a mystery box for you. But you may be asking yourself these questions: Is this game for real? How does it work? How do I get my prize? Why should I even be interested in mystery boxes?
Here are the answers to your frequently asked questions, so you can get the most out of this experience.
How do mystery boxes work?
Remember when you used to receive tons of gifts during your birthday or on Christmas? While you loved them all, you can't help but wish that under all that pile was the 'ONE' gift that you were hoping for.
It's the same for mystery boxes. Think of it as virtual boxes filled with all kinds of cool stuff, from watches, iPhones, handbags, card cases, to Airpods, moon lamps, and even coffee makers. Mystery eBox stands for 'electronic box' because you play it online. However, all the goods are real! All you need to do is have your winnings shipped to your doorstep, as you would on an online shopping site.
But the best part is the thrill! Unlike in boring ol' e-shopping, you don't know what you're going to get. In Mysteryebox.com for instance, they're using a cryptographically secure pseudorandom number generator that uses different algorithms to come up with a number each time. This means that even their staff doesn't know which prizes the box is going to contain.
Imagine that it's Christmas again and you're holding your present. Wide-eyed and anxious, you're beyond eager to see what's inside. That's the beauty of the online mystery box!
How to play?
Want to own the latest iPhone at half – or even four times – less than its retail price? Looking to gamify your shopping experience online? Looking to score unique items you can also give away as gifts?
Then why not try your luck at opening your very first Mystery eBox? It's quick, easy, and anyone above 18 can join in on the fun.
Here's how to play:
First, visit mysteryebox.com and create an account. It's quicker if you use your Facebook account, but you can also sign up in less than two minutes using your email and preferred password.
Second, once you're inside, it's time to make a deposit to your online account so you can buy mystery boxes. Grab their current promo by typing in REGISTER10 to get a 10€ credit for each new deposit of 10€! But hurry, because this offer's good for new players.
The last step is, of course, to pick your mystery box!
One of the best ways to up your chances of scoring something nice is to choose a box that contains a lot of cool prizes. Don't focus too much on the price. Rather, pay attention to what you're getting instead.
For example: let's say there's a 5.90€ box, and you prefer that at first because it's cheaper. However, the 49.90€ box may contain iPhones or even a MacBook Air! If you focus too much on how expensive an item is, you may miss out on something totally amazing. After all, it's not all the time you get to score a new laptop for less than €50!
Didn't snag your dream handbag or gadget? Don't worry – just spin again!
What if it's a scam?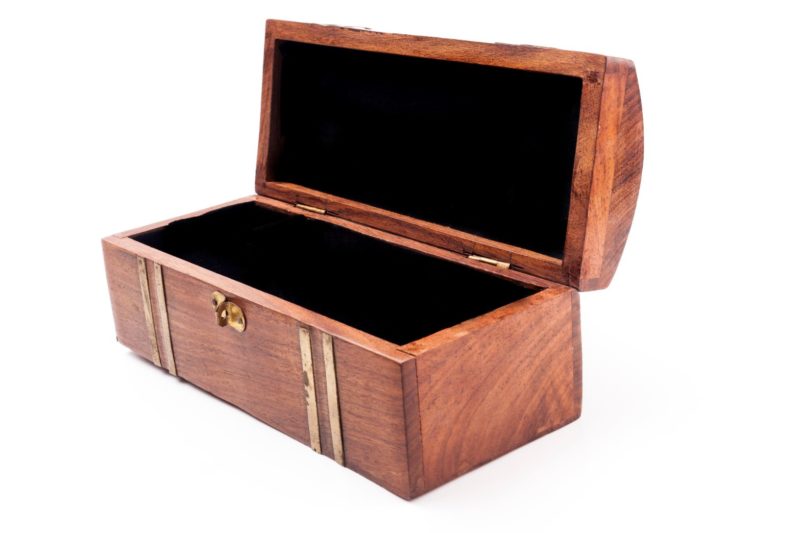 It's natural to feel apprehension about something new. But Mysteryebox.com is a totally legit site that lets you feel the thrill of winning online mystery boxes for less. By following the simple steps mentioned above, you can dip your feet in immediately and begin to win amazing items.
Having the right mindset when you play could mean the difference between walking away happy with a moon lamp, or feeling bummed that you just got saddled with a Nespresso Inissia (which is still pretty cool).
Know that whatever you win, you have the option to credit back the amount you deposited into your account OR go back for another life-changing spin!
At the end of the day, all we can do is leave it to fate. Don't let that deter you! In fact, that's the best part about playing – not knowing what you'll end up with. Suddenly, it's like Christmas again: you're up on all those presents with the ONE gift almost within your reach.
Happy spinning!