Last Updated on January 24, 2023
Insomnia is a bigger problem than most realize. Sleep is connected to just about every aspect of health and wellbeing. It all comes back to sleep.
If you've had sleeping problems then you've likely tried the basic ideas like not eating or drinking before bed. You might have even tried sleeping pills. The problem is that those pills can have side effects that make them more trouble than they are worth.
If you are looking for natural insomnia remedies, then keep on reading to learn about 11 of the best.
Listen to Soothing Music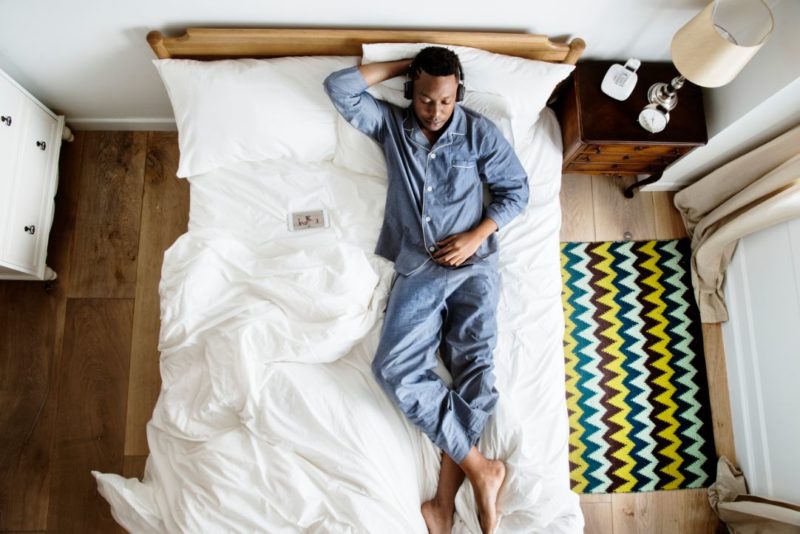 Listening to soft and calming music can help you to fall asleep at night. A report from the Cochrane Database of Systematic Reviews from 2015 showed that listening to music before going to bed can potentially improve overall sleep quality. Just make sure that the music is soothing and that you are set to shut down after a time.
Doze in a Rocking Chair
Anyone who has kids knows rocking babies is the fastest way to get them to sleep. This trick also works with adults. A small preliminary study from Current Biology showed that participants who used a hammock-style bed fell asleep faster than those who used regular beds.
The gentle swaying of a rocking chair or hammock triggers brain activity which fosters a deep and sound sleep. You can't always sleep in a hammock, but spending some time in a rocking chair before bed can help to put you to sleep.
Power Down
Unfortunately, there's no such thing as a sleep switch you can just hit and fall asleep. Your body has to wind down and prepare itself for sleep. You should make powering down an hour before bed a part of your nightly ritual.
Take 20 minutes to finish anything that you absolutely have to before bed. Brush your teeth, wash your face, and then get ready for bed in the next 20 minutes. Then quietly lie in bed and practice meditation for another 20 minutes.
Get rid of negative thoughts and concentrate on the rhythm of your breathing.
Get Regular Exercise
Regular exercise has always been connected to better quality sleep. While research is typically done on people who don't have insomnia, studies do suggest that sticking to a regular exercise routine can improve the duration and quality of sleep for people who do.
One study from the Journal of Sleep Research published in 2015 showed that exercising for 150 minutes a week for six months helped participants to naturally beat their insomnia symptoms. The participants also reported less anxiety and feelings of depression.
Counting Sheep Works – If You Do It Backwards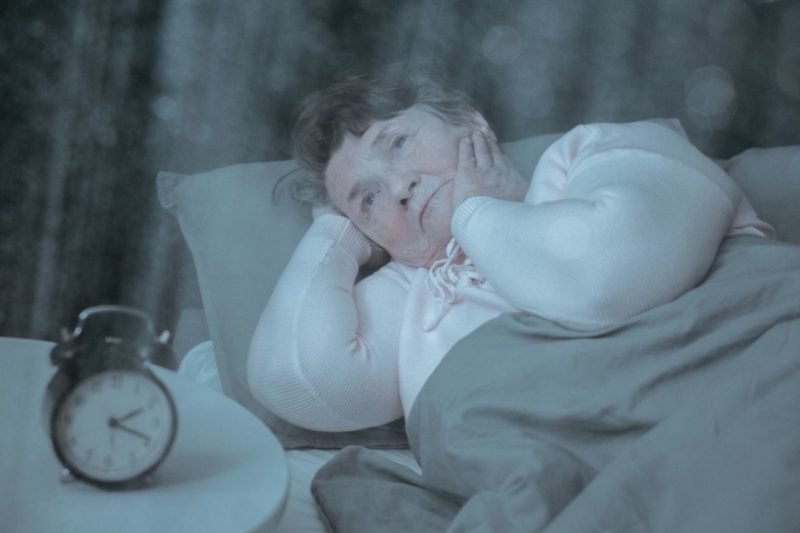 If your mind starts racing as soon as your head hits the pillow then you need to distract yourself from what happened during the day. Try counting backward from 300 in threes. 300, 297, 294, etc. Given that the task is complicated to do mentally, your brain will focus on doing that instead of other things that might be worrying you.
Practice Yoga Before Bed
A good 15-minutes of yoga-style poses like shoulder rolls and neck rolls can help you to unwind and relax. The trick is to take it slow though. You want to loosen the muscles and prepare the body to sleep.
You don't want to increase your heart rate and make your body think it's exercise time.
Morning Exercise May be Best
Exercising when you wake up can help you to sleep better than working out in the afternoon or in the evening. A study presented at the 58th meeting of the American College of Sports Medicine by the Appalachian State University found that people who worked out at 7 in the morning spent more time in deep sleep and less time in light sleep than those who worked out in the afternoon. It's believed that working out early like this affects stress hormones in a way that allows for better sleep at night.
Tart Cherry Juice
We all know alcohol prevents sleep. It can make you fall asleep, sure, but it also disrupts sleep cycles and makes you wake up in the middle of the night. What doesn't do that is cherry juice.
Cherry juice is naturally rich in melatonin, the "sleep" hormone. A small study looked at 11 subjects and showed that insomnia patients who drank tart cherry juice for two weeks were able to sleep more. Cherry juice is considered low risk, but you should consult your doctor if you have blood sugar problems.
Have a Regular Bedtime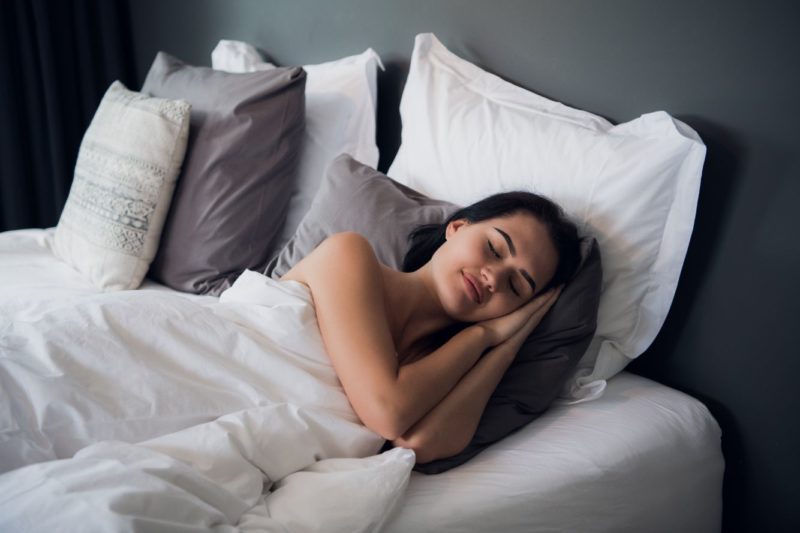 Even on your worst days, you want to try and stick to within half an hour of your regular bedtime. Sleeping earlier or later sends your system out of whack.
The trick to sleeping properly regularly is to sleep at a regular time. You might not like having a schedule, but your brain certainly does.
Avoid Sleeping in Over the Weekend
You might not want to hear this, but you can't make up for missed sleep in the week by sleeping longer on weekends. This is because you'd have to sleep an hour to make up for a lost hour. If you missed four hours of sleep you'd have to sleep four hours more on the weekend.
Instead, you should choose a reasonable bedtime in the week to stick to. Set your bedtime back another 15 minutes – and then another 15 minutes – to adjust to lost sleep.
If you sleep at 11:30 then try sleeping at 11:15 for a few days, then 11:00, and then 10:45. For most people, the ideal bedtime is between 7 and 9 hours when they need to wake up.
Keep Your Bedroom at the Optimal Sleeping Temperature
The National Sleep Foundation suggests that the ideal temperature for sleep is between 60 and 67 degrees Fahrenheit. A study from the University of Pittsburgh found that insomniacs who wore special sleep caps designed to lower brain temperature were able to fall asleep as fast as – and as long as – participants who didn't have sleeping problems.
This works because the cooling cap reduced metabolic activity in the brain to encourage a regular sleep cycle. There's no need to get a special cap of your own though. Just turn down the temperature in your bedroom and wear breathable clothes (or sleep naked).