Last Updated on March 8, 2022
So you have decided to sport a neck tattoo.
Great!
A tattoo is a permanent display of art, and the neck is easily the most visible part of your body.
Naturally, a neck tattoo will gather some attention, especially if it goes with your hairstyle.
The neck is an elegant part of your body, and people decorate their neck with fancy jewelry, which costs quite a fortune.
Having a neck tattoo is a great option to stand out from the rest, also making you appear cool!
It is a known fact that tattoos are best suited to the right kind of hairstyle.
Also, you can get the right hairstyle first by clicking on this and pick your favorite tattoo design to go with it.
Now that you've thought about it let's dive into some of the best neck tattoo designs.
Here are the top 20 neck tattoo designs handpicked for you
1. Musical Notes Design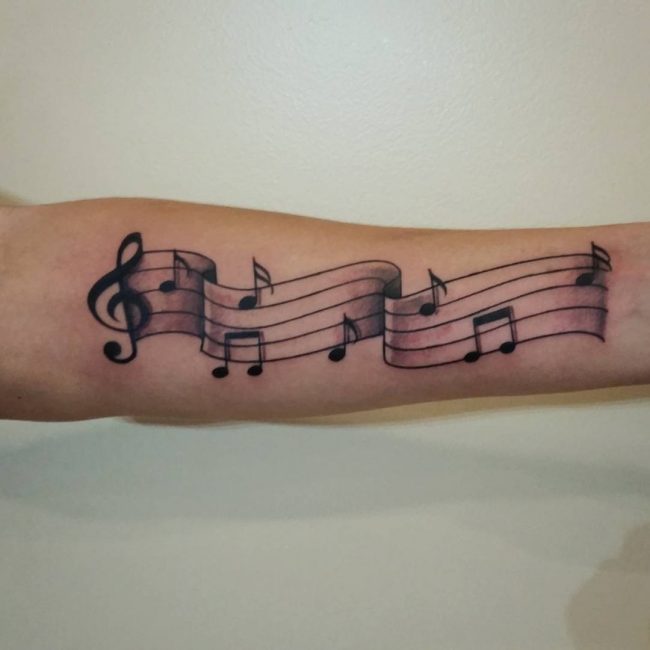 Music lovers out there wanting to get a tattoo would find this design perfectly suitable for their taste.
The back part of the neck is the right spot to get inked with black ink with a small size music note would be just what you are looking for.
2. Yin Yang neck tattoo
The Chinese philosophy of Yin-Yang speaks of peacefulness and harmony.
The Yin-Yang represents balance in life, and when it is out of balance, it is said that evil triumphs over good.
Yin-Yang comes in uncountable cool designs, and you can ink it on the side and back part of your neck.
3. Star tattoo design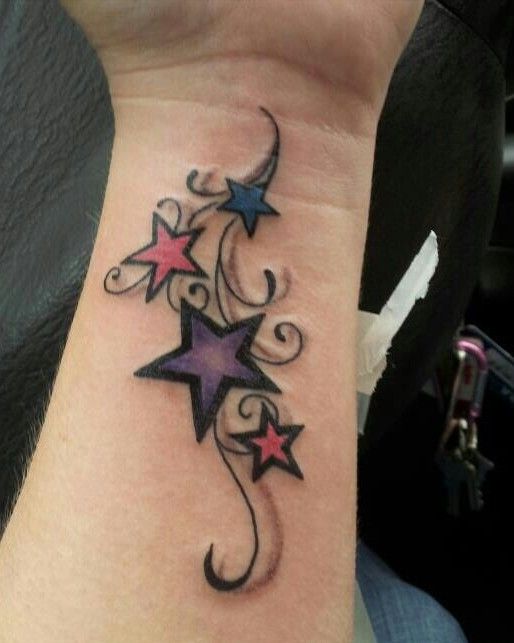 Star tattoos are universal coming in all shapes and sizes and variable combinations from a single star to a bunch or a shooting star.
Of course, black is a no-doubter, but other colors will also look good.
The side of the back neck is the ideal place.
4. Feather neck tattoo designs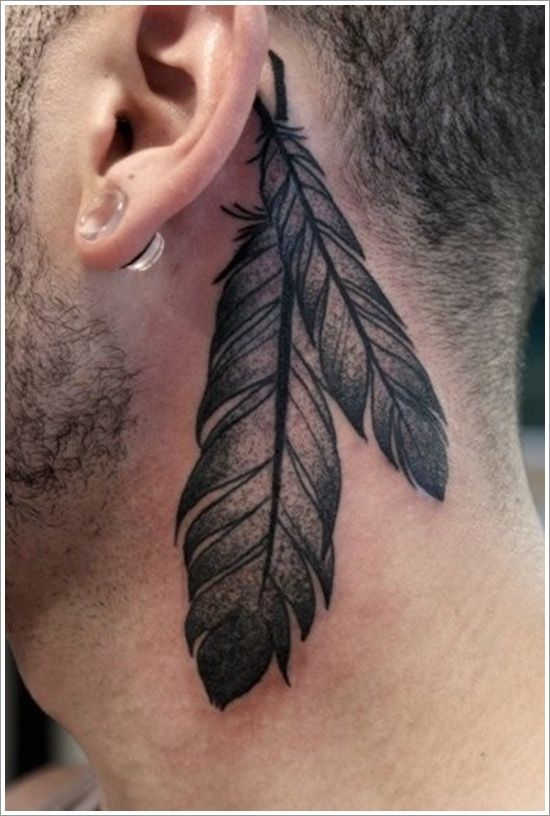 Feather tattoos of different birds hold a rich symbolic meaning expressing artistic qualities wrapped with sheer elegance.
It symbolizes freedom, enlightenment, happiness, and love.
It is perfect if it is inked in black and it suits all skin tones.
The best place to sport the tattoo is behind the ears.
5. Swallows neck tattoo design
Coming from a British origin, the Swallow is a classic signature of Spring.
It symbolizes hope, regeneration, faith.
It also represents a long journey.
Ideally, you would want to ink it in black on the side of the back neck is where you want it to be.
6. Butterfly neck tattoo designs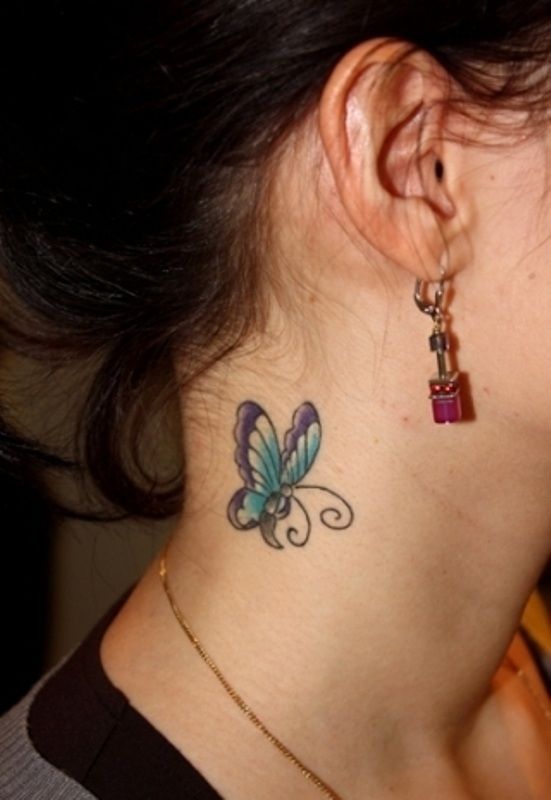 The butterfly is a mystique and a light-winged creature which reminds us of beauty and independence.
The butterfly tattoo is a sign of sensual elegance blended with femininity.
It represents freedom, calmness, and a high-spirited personality.
In Japan, the butterfly tattoo is a mark of family and womanhood.
Black ink added with other shades makes it irresistible.
You can ink it rising from your shoulders towards the neck.
7. Text tattoo designs with stylish fonts
Text tattoos hold a deep meaning to the tattoo bearer.
Any text, like quotes, names, words inked in a simple but stylish design is perfect for you.
Getting a quote inked can boost your confidence or getting a name tattooed will show how much that name means to you.
You can ink it on the behind of your ears, the outlines of your hair.
8. Roses by thorns tattoo design
The rose is one of the most beautiful and breath-taking flowers.
It expresses love, hope, promise, and new beginnings.
The thorns symbolize protection against the tough battles.
Colors, if used, adds an edge to this.
Also, simple black and white roses have been in vogue for years.
9. Ship style neck tattoo design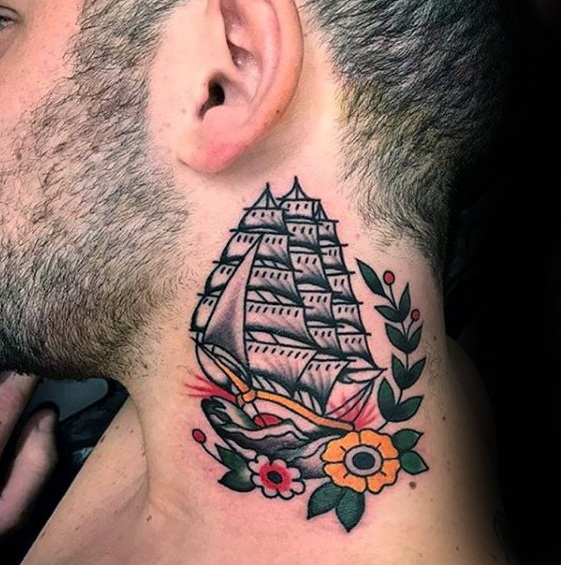 Ship tattoos are funny and beautiful masterpieces crafted by talented artists.
Boats are a unique symbol of curiosity and look perfect when inked in black at the nape of your neck.
It is one of the classiest tattoos you can ever sport.
10. Dolphin neck tattoo design
this tattoo primarily symbolizes duality, the dolphin being a creature of water which also breathes air.
It shows prosperity, as well. The back of the neck is the right place.
It and spiritual power.
Also, two dolphins forming a heart is an adorable and pretty sight, especially when their outlines are etched.
11. Zodiac neck tattoo design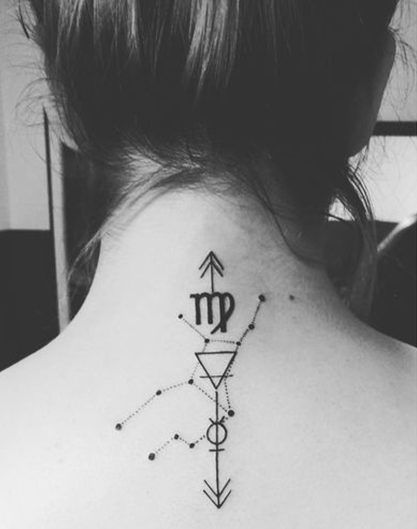 If you're a fan of the zodiac, then you must have thought of getting your sun sign inked.
It expresses your personality and adds an edge to it.
It looks perfect when it is inked in black, and you can also add other shades if you want.
12. Roman numeral tattoo design
You must have a number or a date of significance in your life, and you want it inked.
Well, having a plain number or date is for the commonwealth.
Roman Numbers add a sense of edginess blended with a hint of coolness.
13. Bat tattoo design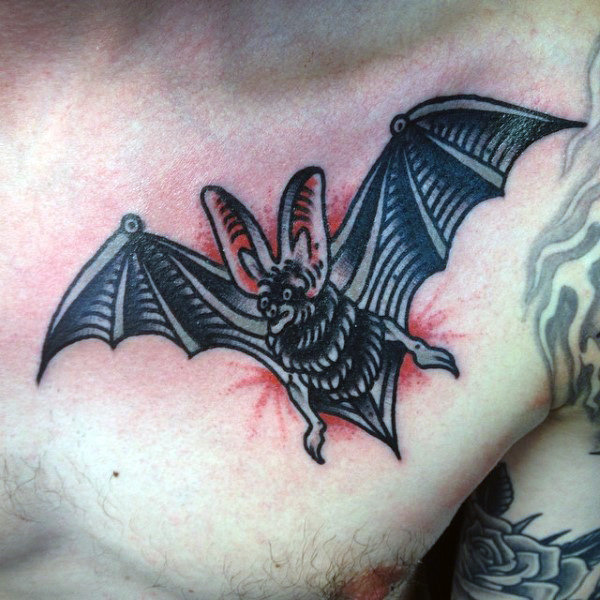 Bat tattoos signify good luck, prosperity, love.
These designs can be drawn in many ways, each expressing their own meanings.
Also, bat tattoos can be inked on any part of your body, but when it comes to the neck region, small size is preferable.
14. Dandelion, dainty flower tattoos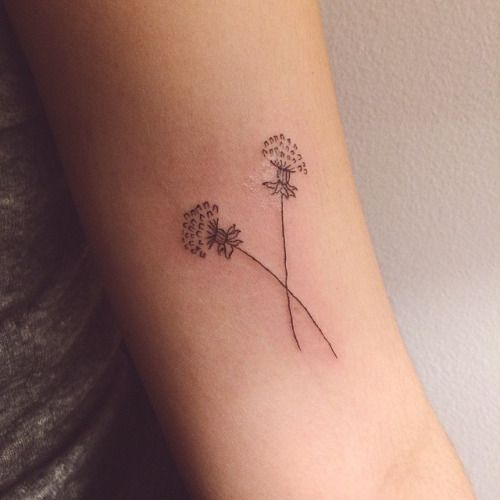 the best part of dandelion tattoo designs is that it goes very well with other dainty flower designs, stars, music notes, text tattoos, etc.
Also, just a dandelion design is sweet if you want to keep it simple.
15. Small anchor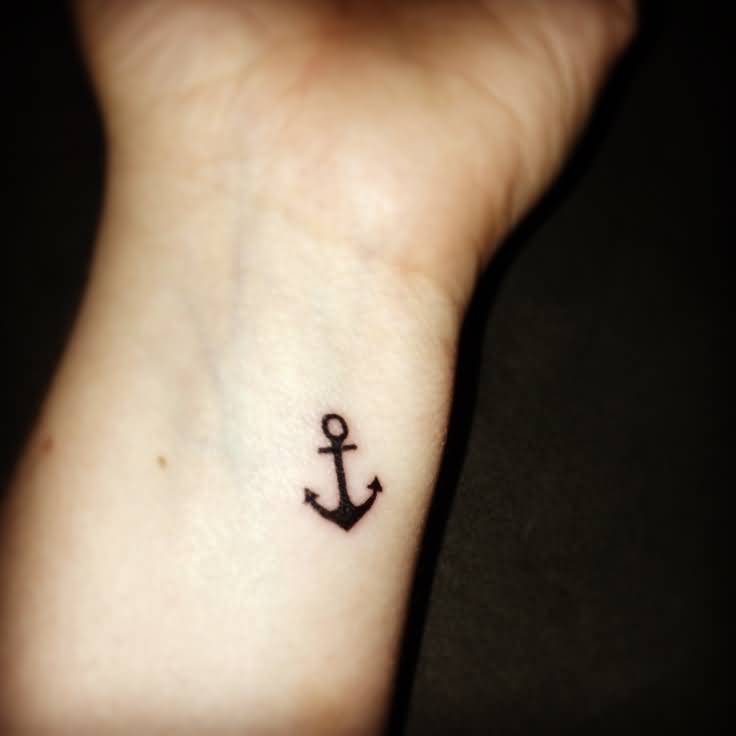 In ancient times, an Anchor tattoo would signify crossing the equator, the soul of a martyred sailor or symbolizes hope.
However, you don't need to get on a ship like sailors right now.
But we still seek to anchor ourselves.
Small anchor tattoos are very popular among today's millennials.
16. Map tattoo
Maps are not only an outline of a geographic region.
It also signifies the unity of its people and one's love for the nation.
It is one of the unique tattoo design famous for its unknown appeal and charm.
Maps can be inked on the side of your neck in a small and simple way with black ink.
You can add some faded black shade to make it look cooler like you.
17. Classic back tattoo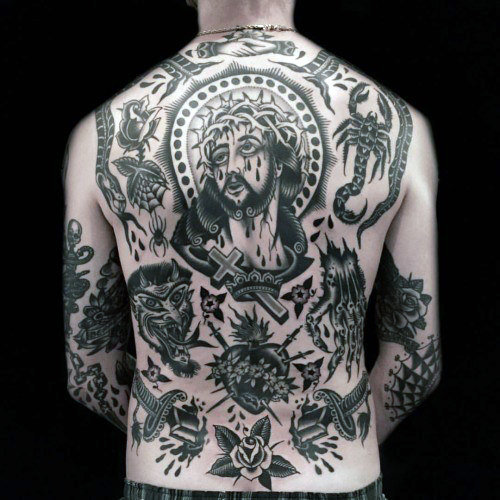 Such a tattoo can be of any random design not following any particular pattern, just going with the background.
You can use colors with black ink if you want.
18. Heart with infinity sign tattoo
Infinity tattoos are on the rise which the idea of the eternal.
A heart combined with Infinity can symbolize that the heart or 'love is eternal.'
It can also be interpreted in other ways depending on the particular design.
Currently, on the rise, just black ink would be enough to sketch this design in a small size.
19. Cat tattoo(if you are a cat lover)
Needless to say cat tattoos are definitely a choice of cat lovers.
Also, these tattoos can be designed in three-dimensional sketches.
Not only a full drawn sketch but also the outline of cats, especially behind your ear can really set the trend complementing your versatile personality.
20. Heart tattoo design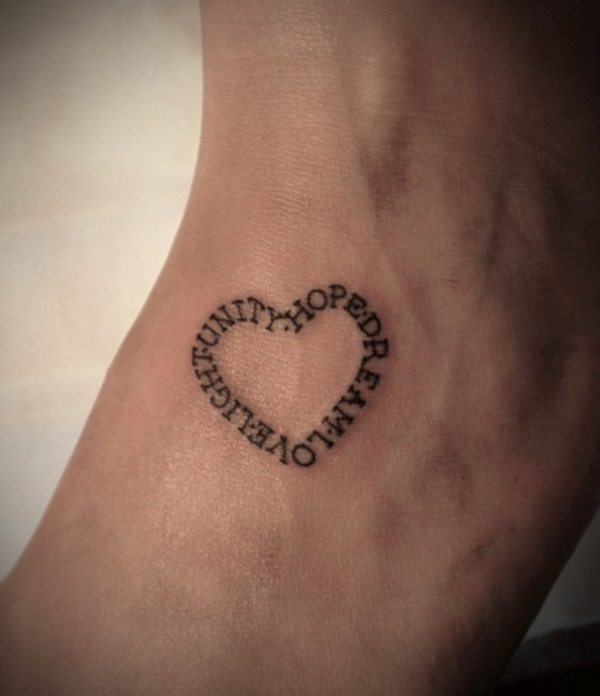 A simple yet classic tattoo design.
It can be inked anywhere, but just imagine what the outline of a heart tattoo just through the side of your back neck would do.
Apart from it being inked in many colors, a simple heart tattoo in black is always sure to draw eyes.
Final Thoughts
A tattoo represents who you are, what you are, and how you are.
People tend to make hasty decisions while getting tattoos based on what they are thinking at that moment, but when that feeling passes away, the tattoo still remains there.
So, keep this advice engraved in your mind, and you should only get inked after thoughtful considerations.
Keep in mind that neck tattoos tend to hurt more because the skin in that region is thin.
Thus you must only get inked by professional and experienced artists only.
Now go out there and get artistic with your skin.