Last Updated on June 21, 2022
Who Is Nelly?
Cornell Iral Haynes Jr., more popularly known by his stage name Nelly, is an American rapper, singer, songwriter, actor, and entrepreneur. Haynes rose to the hip-hop limelight in the early 90s as part of the Midwest hip-hop group, St. Lunatics. He went on to pursue a successful solo career.
Nelly is ranked among the most successful hip-hop artists in the world. His peak career net worth was north of $60 million before the rapper became the subject of numerous lawsuits, including suits filed by the Internal Revenue Service (IRS). Nonetheless, the "Dilemma" hitmaker is still considerably wealthy, with an estimated net worth of $10 million.
Quick Facts
| | |
| --- | --- |
| Full Name: | Cornell Iral Haynes Jr. |
| Popular Name: | Nelly |
| Gender: | Male |
| Birth Date: | November 2, 1974 |
| Age: | 46 years |
| Parents: | Cornell Haynes and Rhonda Mack |
| Siblings: | Lavell Webb (half-brother who raps under the stage name City Spud) and Jacqueline "Jackie" Donahue (sister, deceased) |
| Birth Place: | Austin, Texas, United States |
| Nationality: | American |
| Ethnicity: | African-American |
| Education: | University City High School |
| Marital Status: | Single, but recently in a romantic relationship with Shantel Jackson (from 2014 until 2021) |
| Sexual Orientation: | Straight |
| Wife/Spouse: | N/A |
| Children: | Chanelle Haynes (also known as Nana) and Cornell Haynes III (also known as Tre) – All from previous relationships) |
| Dating: | N/A |
| Net Worth: | USD 10 million (as of May 1, 2022) |
| Source of Wealth: | Album & Record Sales, Acting, Endorsement Deals, and Other Entrepreneurial Ventures |
| Height: | 5′ 6″ (1.71 m) |
| Weight: | 83 kg; In pounds: 182 lbs. |
Early Life and Music Career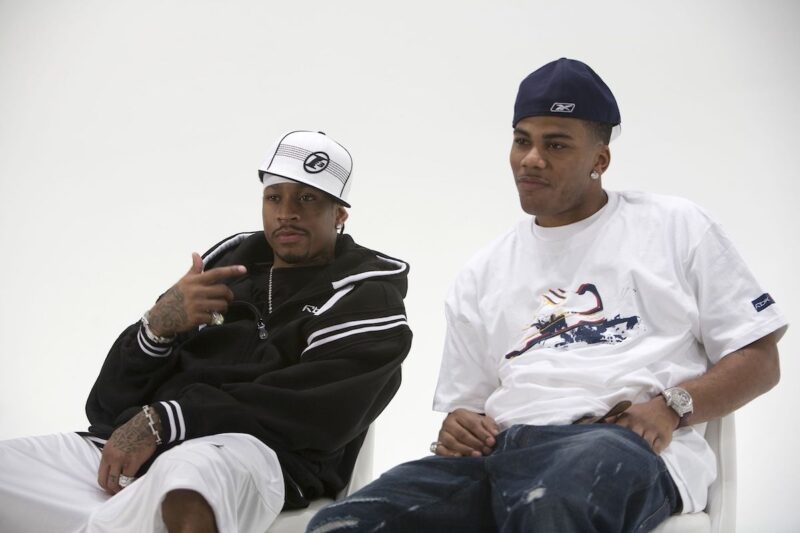 Cornell Iral Haynes Jr. was born on November 2, 1974, in Austin, Texas, United States, to Cornell Haynes and Rhonda Mack. His father served in the United States Air Force, whereas his mother held several jobs.
Iral Haynes' parents divorced when he was seven years old. Following the divorce, Iral moved with his mother from St. Louis to University City.
Haynes began rapping in high school. He formed a rap group called St. Lunatics, in partnership with his friends Ali, Kyjuan, Murphy Lee, and Slo'Down, as well as his half-brother City Spud.
St. Lunatics enjoyed moderate local success, especially after releasing their smash single "Gimme What Ya Got" in 1997. But despite their immense popularity in Missouri, the group struggled to shoot to the national limelight. After several unsuccessful attempts to land a record label, St. Lunatics agreed to let Haynes go solo. Later in 1999, Cornell Haynes inked his first major record deal with Universal Music Group.
However, Haynes' first few months with Universal Music Group were marred by negative feedback. His record label somewhat didn't see a promising rapper in him. Besides, he found himself in an unfamiliar territory considering that he was a rapper from the Midwest during a time when the majority of hip-hop artists came from the East Coast, West Coast, and the South.
Regardless of these seemingly insurmountable hurdles, Haynes kept his eyes on the prize. He also enjoyed a morale boost from his local fan base in Missouri.
Nelly went on to release his debut single, titled "Country Grammar (Hot Shit." The song was a tremendous success. It peaked at #7 on the Billboard Hot 100 as well as on the UK singles chart.
Nelly released his debut album in 2000, titled Country Grammar. The album debuted at #3 in the Billboard 200 and sold over 8.4 million copies in the US alone, before eventually selling over 10 million copies worldwide. Country Grammar is still considered Nelly's best-selling album to date.
In 2002, Nelly released his second album, Nellyville. The album debuted at #1 on Billboard's Top 200 Music Albums.
Nelly has since followed up with six more studio albums, namely:
• Sweat (2004)
• Suit (2004)
• Brass Knuckles (2008)
• 5.0 (2010)
• M.O. (2013)
• Heartland (2021)
Acting Career
Nelly has appeared in a couple of films during his music career. The Austin-born rapper made his cinematic debut by accepting a lead role in the 2001 film, Snipes. He subsequently landed supporting roles in the movies The Longest Yard (2005) and Reach Me (2014).
Nelly has also appeared in numerous television shows over the years. Examples include CSI: NY (2008–2009), Real Husbands of Hollywood (2013 – 2016), and Dancing with the Stars (2020).
Awards and Recognition
Nelly has received scores of prestigious awards for his exceptional musical talents.
Examples include:
• 1 BET Award
• 1 BET Hip Hop Award
• 1 Blockbuster Entertainment Award
• 1 MTV Award
• 1 MTV Video Music Award Japan
• 2 Nickelodeon Kids Choice Awards
• 3 Grammy Awards
• 3 Soul Train Music Awards
• 4 American Music Awards
• 4 Teen Choice Awards
• 9 Billboard Music Awards
Nelly's Net Worth
As of May 1, 2022, Nelly had a net worth of $10 million.
As you might have guessed, a huge chunk of Nelly's wealth comes from his long and illustrious rapping career.
Nelly's top ten tracks of all time include:
• Lil Bit ft. Florida Georgia Line
• Dilemma
• Ride Wit Me
• Hot In Herre
• Just A Dream
• Country Grammar (Hot Shit)
• Good Times Roll
• The Fix ft. Jeremih
• Country Boy Do ft. Tyler Hubbard
• High Horse ft. BRELAND and Blanco Brown
In terms of album performance, Country Grammar remains Nelly's best-performing studio album to date. The album has sold over 10 million units worldwide in physical and digital sales.
Outside the music industry, Nelly earns from his various engagements in the film and television industries.
Some of Nelly's paychecks also come from signing lucrative endorsement deals. The rapper has worked closely with big brands like Nike, Reebok, Ford Motor Company, Got Milk?, and Pimp Juice.
Nelly is also associated with a couple of successful business startups. Examples include the energy drink Pimp Juice, the female clothing like Apple Bottoms, and the male clothing line Vokal. At some point, the rapper was a minority owner of the Charlotte Bobcats.
But Nelly's net worth could have been way higher if it weren't for his unceasing legal and financial woes.
Nelly has been arrested on drug possession (in 2015) and rape (in 2017). In 2016, the IRS placed a tax lien against the rapper worth $2.4 million.
Lessons from Nelly
1. Keep trying until you find what works
While a member of the Midwest hip-hop group, St. Lunatics, Nelly tried unsuccessfully to land major recording deals. He then decided to try his luck by going solo, a decision that paid off handsomely.
2. Never let negative feedback get to your head
Nelly's earlier months with Universal Music Group were riddled with negative feedback from fans and the label executives alike. Regardless, the Austin-born rapper remained focused.
3. Turn your weaknesses into your strengths
Part of the reason Nelly found it difficult to rise through the hip-hop ranks was the fact that he was from the Midwest. However, he was able to turn this challenge into an opportunity by proving that he was the best Midwest rapper of his generation.
Famous Quotes by Nelly
• I don't believe in luck. I believe everything happens for a reason.
• Two is not a winner, and three nobody remembers. What does it take to be number one?
• So many people appreciate what you've done, the doors you've opened, but some people realize they're not going to be able to make as much money as they thought possible when you first started.
• Be a mistress to none, but all good to some.
• A great body is a gift you give yourself.
Conclusion
Nelly is an American rapper who has been around since 1993. Although his $10 million net worth isn't quite commensurate with his long industry presence, it's still high enough for a rapper who's had his fair share of financial woes.