Last Updated on March 3, 2023
The vivid neon colors are conquering the graphic design field once again, so let's learn the reasons behind their rise!
Neon became a part of many design trends these days. Embracing the spirit of the 80s and 90s, it proves that fashion is really cycled! But in addition to this somehow abstract rule, there are several particular things that made neon trendy. Let's dig into them and learn all the secrets behind neon popularity in 2023!
It's actually quite hard to always be up-to-date. Not only you should know what is qualified as trendy, but also update your toolbox with items that will help you keep your designs stylish. Luckily, you can find here all the needed tools. No need to waste your time, as the products are sorted by types, styles, and topics. There are many useful tutorials on the website, too.
The historical background
Before we start talking about neon lights as part of graphic design, let's take a little throwback to the end of the 18th century when they were invented. Henry Cavendish, philosopher, chemist, and physicist, noticed an inert gas that hadn't been used before. It was "Neon". The scientists started to use it for Moore's lamps (instead of mercury electrodes that were known for their bright white light) which lit up in a vivid reddish color.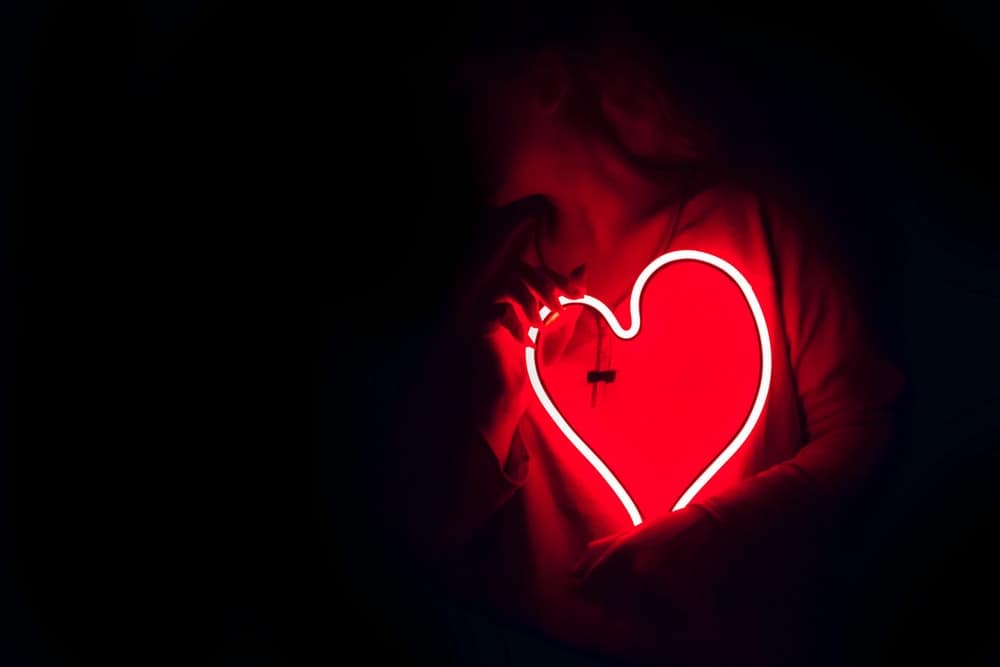 The success of Neon inspired scientists to continue their research. They started working with all the noble gases that were already well-known in order to make them shine. And the results they got were impressive:
argon radiated shades of purple and pale blue;

xenon — green, white, gray, or blue;

helium shone pink-red most of the time, but also happened to become orange or white;

krypton — from yellow to green lights.
These mind-blowing results relished the public eye. These gases were used widely for the lighting of cafes, restaurants and homes worldwide. And only vibrant yellow that was emitted by radon was prohibited because of the radioactivity.
The trends of 2023
The bright, vivid neon colors couldn't stay limited to only scientific usage. Starting from the bar and road signs, they entered the daily life of ordinary people pretty fast. And, of course, it became a part of graphic design, too. You can see neon colors in all types of visual art nowadays, from huge billboards to websites. 
The development of digital design had a positive impact on the usage of neon. It became so easy — there was no more need to suffer with all the gases manually. It prompted artists to use neon colors in eye-catching headlines, bright logos and even makeup and nail designs! In the last century, these vivid shades became a part of many trends and they are back in 2023. The three biggest ones are metaverse and retro nostalgia of the 80s and 90s. 
1. Metaverse
Like it or not, the internet is an integral part of our lives. It gave the push to the popularization of VR and metaverse, meaning the worldwide web won't be gone in the foreseeable future. Of course, there is no way it wouldn't have an influence on graphic design. And it did.
To be precise, what have an impact on graphic design are VR and AR which are seen as the next stage of social interaction and the internet in general. It won't change any time soon, as we are just entering this era, so it's better to learn what metaverse is (within the scope of design) and how you can apply it to your projects.
Neon colors are a recognizable part of the metaverse. All the game-themed illustrations, 3D modeling, Al-inspired avatars and glitch effects will look even more stylish in your projects combined with neons. You can choose the shades, brightness and all the little details about these tools, so they give you much artistic freedom. Plus, they look great in print designs, too!
2. The 90's popularity
This nostalgia has been brought to the design world quite a long time ago, but with the release of Netflix's new season of the Stranger Things series, it really peaked. It brought gothic fonts and neon colors back. 
Actually, there are many movies and series coming out these days that romanticize the 90's aesthetics (The Fear Street Trilogy is a great example of this retro nostalgia). It means that the tendency for neon colors are destined to stay with us for some time, so feel free to use them in case you want to keep them fashionable!
One of the main directions the design was developing during that time was anti-design. Bold colors, visually busy images, off-grid fonts — this style is hard to ignore! And with all this colorful craziness can't be the same without neons. So if you are craving some creative experiments, it's your time to shine in every sense of this word. 
3. Disco 80's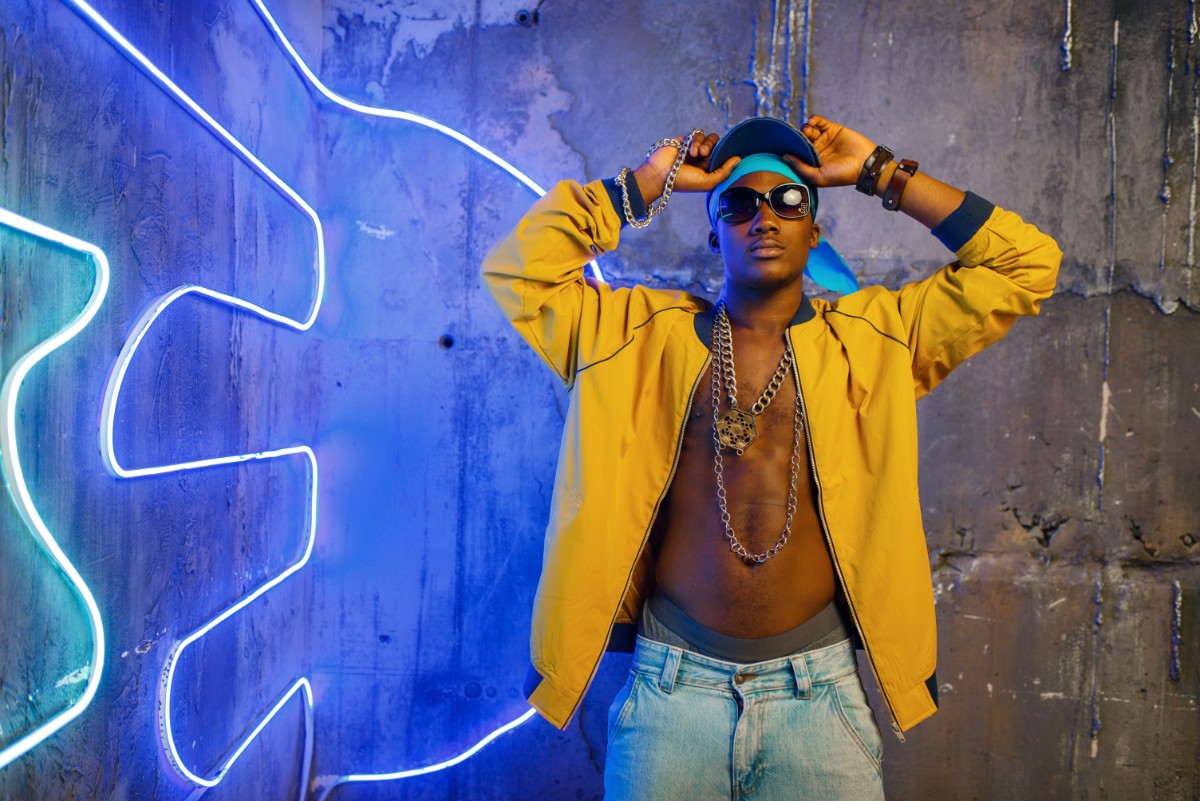 Another retro design trend that luckily isn't going away is the 80s aesthetics. Just like with the 90s, it provides you with the possibility to go crazy with bright, vivid shades. And what suits this concept better than neon colors?
The 80's era, in fact, was even more colorful and as the tendency for this luminosity is here with us since 2010, you can feel confident implementing it in your design projects. Giving the art a nostalgic vibe, neon colors will boost its charm and keep your works stylish!
Tropical vibes, loud colors, and unique patterns are the features that define 80's design. This era became the golden age of TV, pop music and pop culture in general. The posters for movies of the 80s can be defined as "neon-noir", as they combined glowing colors with dark backgrounds. The tendency for such style in graphic design is a real gift for all the artists who want to plunge into nostalgic feels and add some fluorescents to their artworks.
Neon in graphic design projects
The neon colors are in fashion, that's a sure thing, but there are still some do's and don'ts to consider when you decide to work with them. You should be careful to achieve an effect of emphasizing the contrast and not overdo your task. Otherwise, you are risking going from a stylish work of art to a vapid image really fast. With such a wide range of usage, mastering neon colors is a must for all graphic designers: these bright shades can be applied to any project, from branding to print works. Here are some tips that may help you with that:
Do's:
Use neon on black (or any dark) background. This way the shades will be seen the most and they will be really glowing. The lime green neon color looks gorgeous on black, so use its power! 

Make the neon color your background and then add black text. It will help you catch the attention of the audience. But be careful with the brightness level.

Neon colors are amazing for branding designs, as they will become your company's recognizable feature. Logos, packaging, social media and websites — make them shine!

In case you are working on a website, neon colors are a perfect tool to draw the public's eyes to the elements that need it the most (e.g. buttons)

Add a subtle shine via the neon lights to animations and other elements. It will create a somehow mysterious yet cozy atmosphere.
Don'ts: 
Remember that neon colors don't look as good as conventional colors when used together. So it's better to apply them separately, even if you think that the shades you picked go well together.

The white color is a part of neon colors' glow, so it's better not to use light backgrounds. They will make your text hard to read.

Neon colors are a bold design element alone. There is no need to mix them with other effects. By keeping it simple you will get a more balanced result.

The headlines made with neon colors draw attention, but they aren't good for body text, as it will be unreadable. Such vivid colors are ideal for highlighting the places of your design that needs extra attention, but you don't want your texts to be too bright.

There are designs that neon colors can't be applied to. For example, medical care, charity campaigns, or tragic news.