Do you feel stuck where you are? Or are you facing a fork in the road?
There inevitably comes a point in life when you have to make decisions that will involve moving out of your comfort zone and doing something you've never done before.
It may can be marriage or separation, a career change, or a business investment. Or it can be small like developing a new habit or trying a new hobby, sport, or equipment. 
How To Have a Fresh Start
1. Take the First Step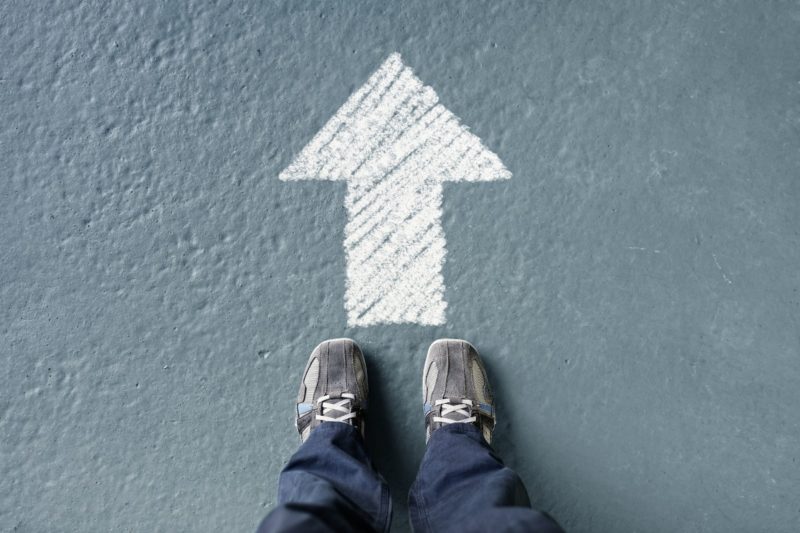 Fear accompanies new beginnings. There may be risks you need to face and sacrifices you need to make.
You must clear your mind, take stock of your current situation, and know what you want. "Getting Back to Happy" co-authors Marc and Angel Chernoff have these pointers for you to follow to finally achieve a new beginning.  
2. Let It Go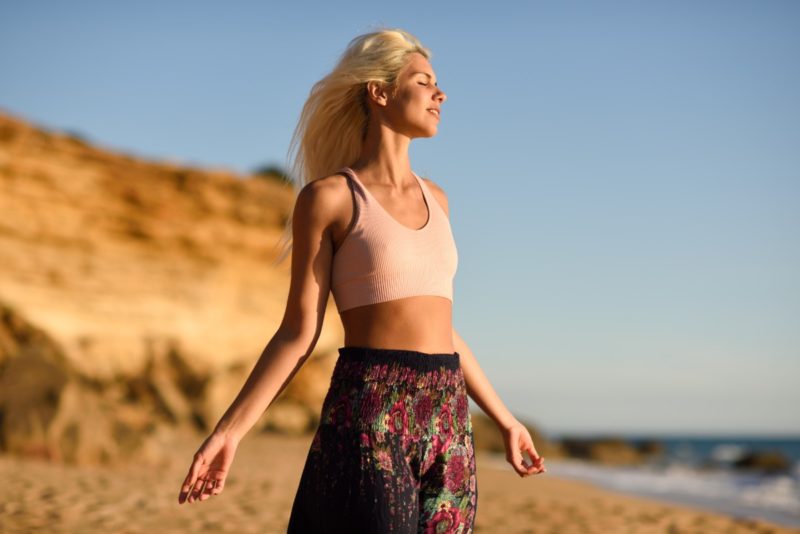 They say that you must release yourself from the past so that your endings will pave the way to a new start. Let go of things that hurt you and keep a distance from it. 
3. Check Your Mindset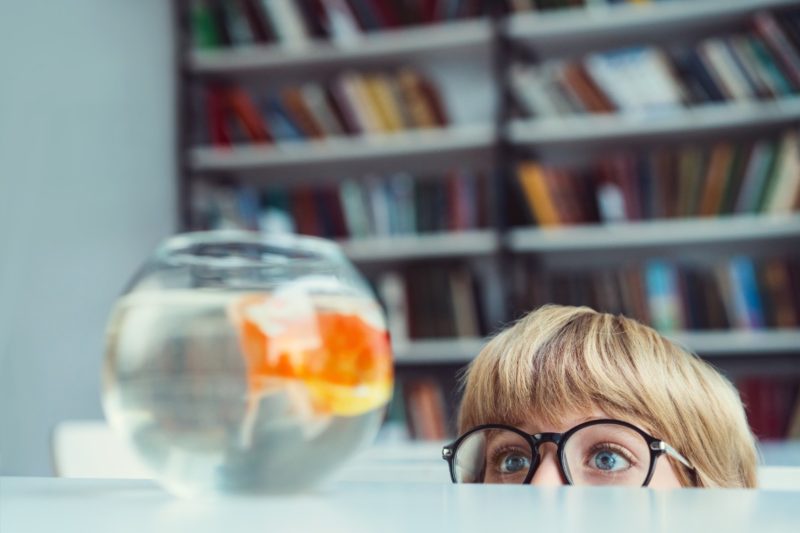 Life doesn't always happen the way you want it. What's important is to care for your frame of mind and how you choose to look at events. See change as part of reality. It's your choice to hold on to regrets or to live on hope. To step forward, take a different perspective. Look forward to the new that can come despite current uncertainties.
Under the so-called "Breakthrough Framework" of Lifehack chief executive officer Leon Ho, you can change the way you view things by finding the hidden opportunity in the obstacle you are facing, making a plan to guide you to reach your desired results, investing focused time and energy, and developing good habits to sustain growth.
4. Embrace the Good Things
Keeping a positive mindset can give you ideas on how to get yourself out of your unfortunate circumstances. Focusing your thoughts on hope and opportunity will strengthen your resolve in starting that new venture. 
5. Have a Break and Regroup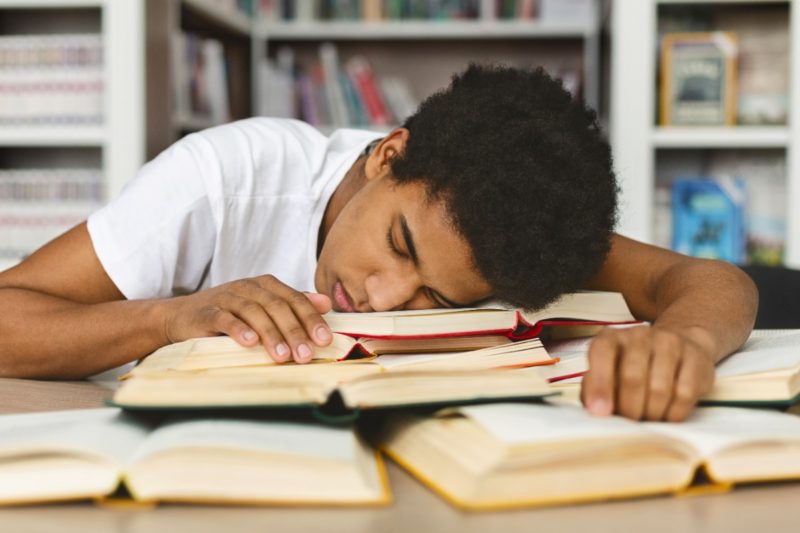 Sometimes, all you need is a change of scenery. Literally get yourself out of your normal surroundings and explore a new place. Give yourself time to rest and get back your bearings so you can face the world again. 
6. Take a Chance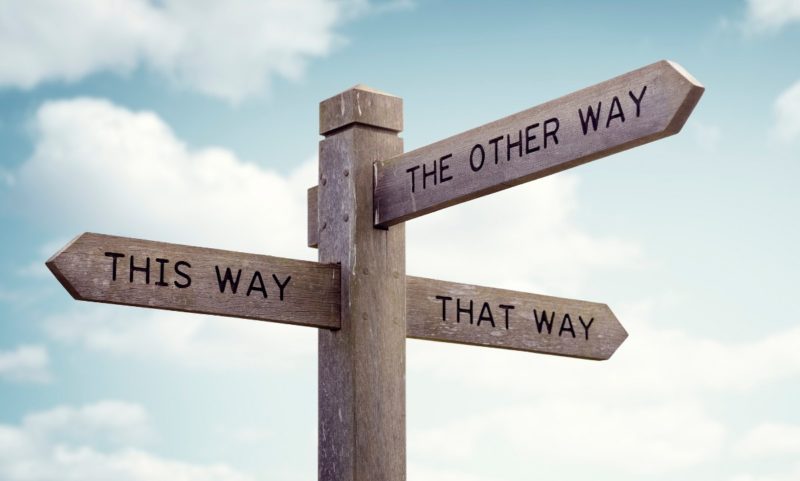 Regrets are much scarier than the fears you have about change. Take a chance so you won't feel sorry in the end for any missed opportunity in your career, relationship, or business.
7. Keep Moving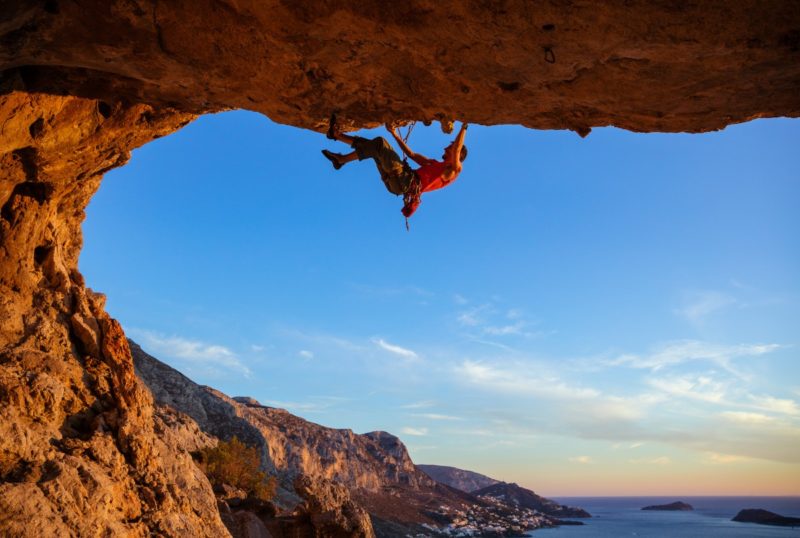 The only way to enjoy the view from the mountaintop is to reach the summit. Once you've begun something new, press on and continue climbing.
8. Appreciate the Lessons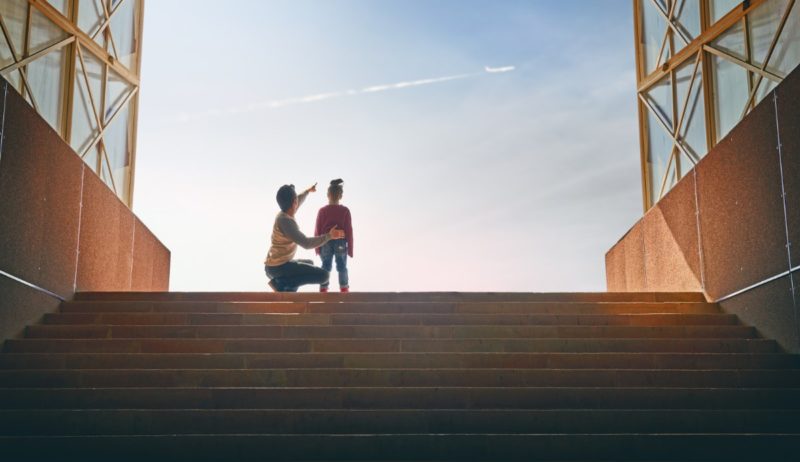 You will not be defined by the trials or tragedies you encounter. What will ultimately define you as person are your attitude and mindset as you go through life's challenges. Each step you take forward makes you a better version of yourself. The strength you muster will help you continue enduring and overcoming whatever comes your way.
Besides the Chernoff couple's advice, psychosocial rehabilitation practitioner Dan Matthews gives other practical keys to sustain your momentum after stepping into your new beginning. 
9. Surround Yourself with Positive Friends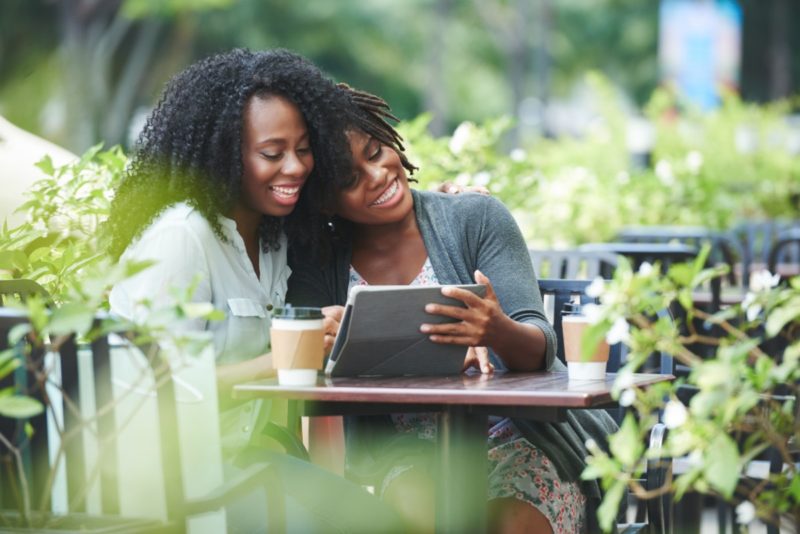 Be open to making new friends who you can learn from and share your interests with.
10. Get Help When Needed to Cope with Anxiety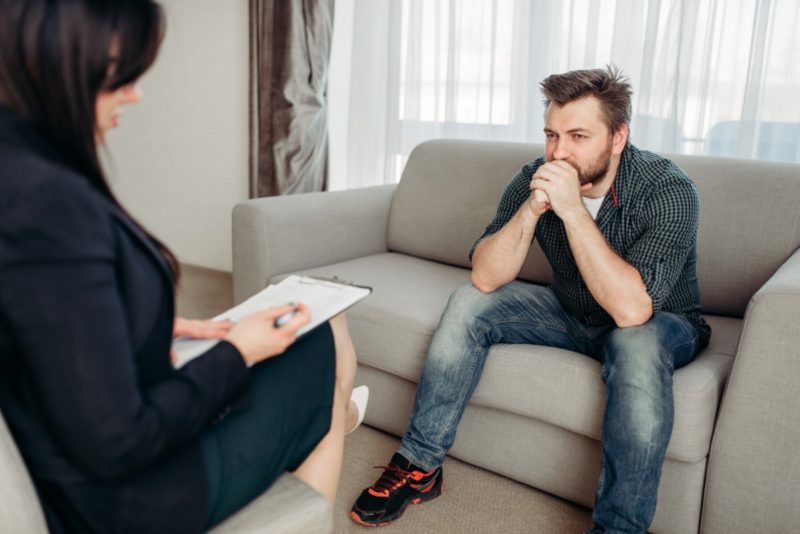 You may need to get professional counseling if activities don't relieve your anxiety.
11. Find a Cause
Becoming a member of a group within your community or an organization with a global purpose can give you a sense of meaning. There are various outlets where you can contribute your time and energy.
You don't need to organize or join protest rallies to be an advocate of a certain cause. You can actually practice certain advocacies in your own way like buying from local stores, disposing and managing waste properly, and showing compassion to animals or marginalized people.
12. Know Your Financial Boundaries
Have a budget and plan to save to make your dreams a reality – whether you want to travel, buy your own house, and so on.
The best things in life come after tough choices and, most of the time, after taking some difficult steps. But with the right mindset, you can step out and move towards a new beginning. Who knows what surprises are waiting for you?
Here are # quotes on embracing that new beginning.
New Beginning Quotes and Sayings
"This is a new year. A new beginning. And things will change." – Taylor Swift
"All discarded lovers should be given a second chance, but with somebody else." – Mae West, Wit & Wisdom of Mae West
"And now we welcome the new year, full of things that have never been." – Rainer Maria Rilke
"No, this is not the beginning of a new chapter in my life; this is the beginning of a new book! That first book is already closed, ended, and tossed into the seas; this new book is newly opened, has just begun! Look, it is the first page! And it is a beautiful one!" – JoyBell C.
"Toto, I have a feeling we're not in Kansas anymore." – Frank Baum
"You raze the old to raise the new." – Justina Chen Headley, North of Beautiful
"The more we let God take us over, the more truly ourselves we become – because He made us. He invented us. He invented all the different people that you and I were intended to be…It is when I turn to Christ, when I give up myself to His personality, that I first begin to have a real personality of my own." – S. Lewis
"I used to dream about escaping my ordinary life, but my life was never ordinary. I had simply failed to notice how extraordinary it was. Likewise, I never imagined that home might be something I would miss." – Ransom Riggs, Miss Peregrine's Home for Peculiar Children
"One of the best times for figuring out who you are & what you really want out of life? Right after a break-up." – Mandy Hale, The Single Woman
"We all want to break our orbits, float like a satellite gone wild in space, run the risk of disintegration. We all want to take our lives in our own hands and hurl them out among the stars." – David Bottoms
"One can begin so many things with a new person! – even begin to be a better man." – George Eliot, Middlemarch
"But there's a beginning in an end, you know? It's true that you can't reclaim what you had, but you can lock it up behind you. Start fresh." – Alexandra Bracken, The Darkest Minds
"Rather than turning the page, it's much easier to just throw the book away." – Anthony Liccione
"Morning will come, it has no choice." – Marty Rubin
"All great beginnings start in the dark, when the moon greets you to a new day at midnight." – Shannon L. Alder
"Every sunset is an opportunity to reset." – Richie Norton
"There are as many worlds as there are kinds of days, and as an opal changes its colors and its fire to match the nature of a day, so do I." – John Steinbeck
"Perhaps that is where our choice lies – in determining how we will meet the inevitable end of things, and how we will greet each new beginning." – Elana K. Arnold, Burning
"Sometimes…Reason and Love are met with a violent ignorance that even what's right gets lost. Our heart bleeds, but when does the bloodshed end and the healing begin?" – Solange Nicole
"Morning not only forgives, it forgets." – Marty Rubin
"Be still in the presence of the Lord and wait patiently for Him to act!" – Anonymous, Holy Bible
"Never underestimate the power you have to take your life in a new direction." – Germany Kent
"Surrender…sacrificing my life or suffering in order to change what needs to be changed." – Rick Warren
"You'll reach a comfort zone in your life and start to wonder how you got there, how did you miss the sign posts that directed your real inner truth? Don't feel so guilty, you know when you're meant to know and I guess that's the thing they don't teach you; when growing up, pain is inevitable but staying the same is a choice." – Nikki Rowe
"And there's always a way to begin with." – Autumn Doughton, I'll Be Here
"Forget everything you've done. Start over." – Marty Rubin
"In the oddity or maybe the miracle of life, the roots of something new frequently lie in the decaying husks of something old." – Craig D. Lounsbrough
"From the end spring new beginnings." – Pliny the Elder
"There is always a new beginning…Doors are unlimited, always open, if one closes and that moment the other opens…" – Vandana Agarwal
"The more I stepped away from darkness, the less it felt like home." – Mitali Meelan, Coffee and Ordinary Life
"When you feel like you have been hit, dig deep and hit back. Rock bottom is not your end; it is your beginning." – Christine Evangelou, Stardust and Star Jumps
"Don't pass on your passions, to settle in the stale normality. Endure. Strive. Ensure." – Anthony Liccione
"The darkest hours bring the most light." – Dominic Riccitello
"The morning sunlight filters through my eyelids. It's a less than remarkable thought." – Dave Cenker, Second Chance
"It turned out that sometimes it's enough to start doing things differently now." – Laini Taylor, Muse of Nightmares
"Sometimes we can only find our true direction when we let the wind of change carry us." – Mimi Novic, Your Light Is The Key
"It is not the failure that holds us back but the reluctance to begin over again that causes us to stagnate." – Clarissa Pinkola Estés, Women Who Run With the Wolves
"I've burned the bridges and built many walls instead…" – Samiha Totanji
"I've begun to realize that behind every story there is a gap that nourishes wisdom with great strength. And people misunderstand it as the end." – Efrat Cybulkiewicz
"A new dawn always breaks after darkness, but only those who have survived the night live to see it." – Tristan Roulot, Arale
"Besides, before contemplating starting a new life, you need to make something of this one." – Maude Julien, The Only Girl in the World
"Destinations are end points. Journeys are learnings, paths of possibilities, blossoming… fresh beginnings." – Rasheed Ogunlaru
"You don't get to come and go when it's best for you. You appreciate when it's rough, when it's easy and when it just doesn't make sense. You strive. You work. You love. You learn." – Dominic Riccitello
"The thrill of new beginnings is immensely alluring!" – Avijeet Das
"Celebrate endings and you will manage the uncertainties." – Efrat Cybulkiewicz
"I am not yearning or seeking new beginnings, instead I make these endless roads my own." – Shann Tajiah, Scraps of Love
"The sky was full of fog, with the sun behind it turning it all to a single color—not quite white, but pale and promising, like a blank page where anything could be written. Anything at all." – Lee Smith, Land of the Beautiful Dead
"We look at the coming of a new beginning like we look at the coming of babies we never considered aborting. Hopeful." – Darnell Lamont Walker
"Virtually all organizations have legacy issues and no Data Scientist can go back and create a new beginning, but a great Data Scientist can help organizations make new endings." – Damian Mingle
"Do not despise the days of small beginnings. For God is pleased to see the work begin." – Shawanda R. Randolph, Fresh Manna
"It was as if the land opened its lips and breathed again, and was made anew." – Silvia Moreno-Garcia, Gods of Jade and Shadow
"You can start anew at any given moment. Life is just the passage of time and it's up to you to pass it as you please." – Charlotte Eriksson, You're Doing Just Fine
"For one, dazzling, infinite moment, August felt like he was standing on a precipice, the end of one world and the beginning of another, a whisper and a bang." – Victoria Schwab, This Savage Song
"The magic in new beginnings is truly the most powerful of them all." – Josiyah Martin
"Sometimes painful endings bring the best new beginnings." – Shae Ross, Bottom of the Sky
"Never leave anything out to dry as the sun comes up for the new year." – Markus Zusak, I Am the Messenger
"But plants grow again," She murmured, focusing on the verdant beauty around her. "They put down new roots, create room for themselves in foreign soil." – Nalini Singh, Archangel's Consort
"Horizons, cheap whisky straight from the bottle and your hands in mine." – Charlotte Eriksson, Empty Roads & Broken Bottles
"You'll never get a new ending if you keep starting with the same tired beginning." – Lisa Daily, Single-Minded
"What I would be quite wise to remember is that 'pieces' are not the end of what was, but the beginning of what is to be." – Craig D. Lounsbrough
"Maybe I ain't too old to start over, I think and I laugh and cry at the same time at this. Cause just last night I thought I was finished with everything new." – Kathryn Stockett, The Help
"To greet a lovely morning, we must leave the night behind." – Tarang Sinha, We Will Meet Again…
"Liberation is a constant struggle. And this is a new year." – Pearl Cleage, Things I Should Have Told My Daughter
"Each new breath and moment is a gift. We can choose to start with a clean slate in the here and now." – Kaleb Kilton
"Our journey without judgment can begin today." – Ron Baratono, The Writings of Ron Baratono
"It takes courage to forgive love and allow yourself to embrace it again, it's like discovering wings you thought you've lost." – Micheline Jean Louis
"God is my strength and my defense. When I am weak, he makes me strong. When I am broken, he makes me whole." – Amaka Imani Nkosazana, Sweet Destiny
"The best thing about existence is that any moment in time can be a point of beginning to anything! In other words, every moment of our life holds a key for the unknown or the closed doors of new paths!" – Mehmet Murat ildan
"When we share, we open doors to a new beginning." – Paul Bradley Smith
"Start every day all over again, leaving aside our knowledge and ignorance, failure and success; pain and gain; misery and happiness, it all comes back to learning, thinking fresh, and trying again. Yesterday's baggage — either good or bad can slow us down." – Shahenshah Hafeez Khan
"The first step is always the hardest" – Sarah Dessen, The Truth About Forever
"Humble new beginnings do exist, but to begin, you must be humble. Nothing ever stays the same." – Melody Carstairs
"I'm not alone now either. The world is all around me. People leave, but there are always more coming. The catch is that you have to open the door to let them in." – Kathy McCullough, Who Needs Magic?
"Don't let the mist of circumstances block your imagination and stop you from making new beginnings." – Balroop Singh, When Success Eludes
"Starting over is an acceptance of a past we can't change, an unrelenting conviction that the future can be different, and the stubborn wisdom to use the past to make the future what the past was not." – Craig D. Lounsbrough
"You can do the impossible, because you have been through the unthinkable." – Christina Rasmussen
"He'd lived so long in anticipation of his own death that to contemplate his future was like standing at the edge of a cliff, staring into a vertiginous rush of open sky." – Helene Wecker, The Golem and the Jinni
"New month, new intentions, new goals, new love, new light, and new beginnings." – April Mae Monterrosa
"The key to a better life isn't always a change of scenery. Sometimes it simply requires opening your eyes." – Richelle E. Goodrich, Making Wishes
"The most painful moments and memories eventually lead to the greatest strengths and growth in life." – Kemi Sogunle
"Life stands before me like an eternal spring with new and brilliant clothes." – Carl Friedrich Gauss
"The best endings are the ones that lead to new beginnings." – Mathangi Subramanian
"The earth provides us a brand new beginning every twenty-four hours. It is a repeated invitation to breathe in the cool morning air and start afresh; to mimic the sunrise and brighten up while reaching once more for the sky; to carry a glad song in our heart like the early birds; and, as faithfully as the morning dew, to wash off the dust from yesterday." – Richelle E. Goodrich, Making Wishes
"Sometimes life takes unexpected turns. Sometimes we hide the very core of our existence because we fear the judgment of others. Sometimes the universe shifts and we are provided with a brief moment to begin anew. These moments allow us to become fearless and let our perfectly created souls shine." – Cori Garrison, New Beginnings
"Now, as we close one chapter, the pen is gradually inking up, preparing itself to write the next." – Mie Hansson
"Everything about the house was rich, and dense, and rooted. It was everything I wasn't. Even the air, with its distinct smell of oak wood and sage, spoke to it's identify and its history. I couldn't help but feel small here. Overwhelmed. Incompatible." – Bianca Scardoni, Inception
"I wanted every novel I have ever read to end with a true beginning." – Adalet A?ao?lu, Curfew
"Sometimes losing everything is the only way to begin." – K. Kiser, The Firebrand Legacy
"Sometimes all a country needs is an entire collapse for a new beginning!" – Mehmet Murat ildan
"I know it's not the end…it's only just the beginning." – Lisa Schroeder, Chasing Brooklyn